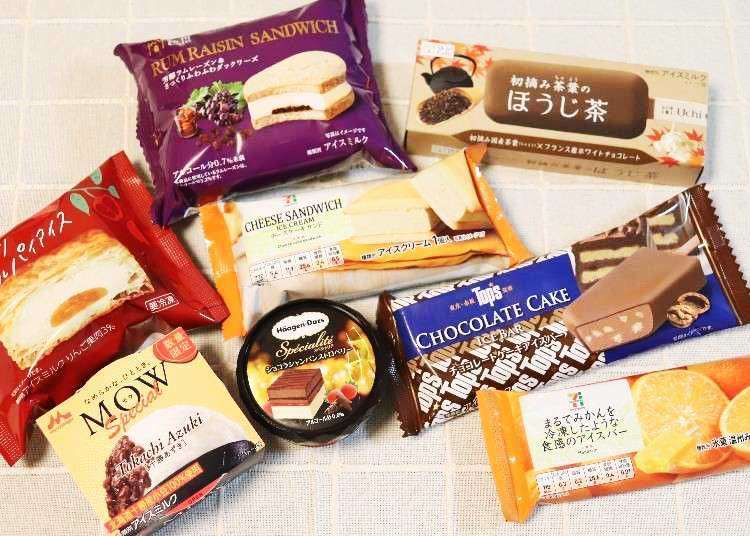 Convenience stores can be found all over Japan. While you can purchase various goods, from food to daily necessities, "convenience store sweets" have experienced a recent boom in the past years. Various companies have collaborated with different convenience stores to bring you all kinds of trendy, original sweets. This time, that special treat is ice cream!

When you think about ice cream, the first image that may come to mind is that of a refreshing summer treat. However recently, it has also become popular to enjoy ice cream from inside a warm, cozy room in the cold winter season. Today we will recommend 8 special winter ice creams only available at your local convenience store.
1. Andeico Frozen Sweets Apple Pie Ice Cream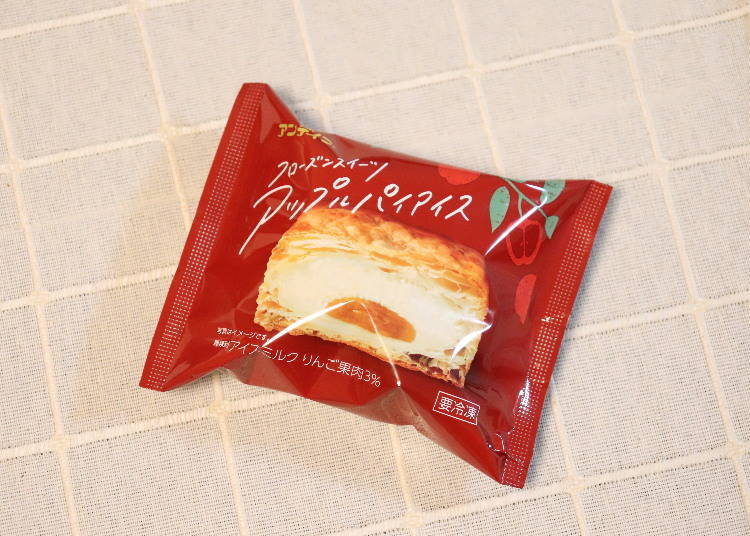 "Andeico Frozen Sweets Apple Pie Ice Cream" is limited to Family Mart, and available in limited quantities. With an apple pulp sauce and cinnamon milk ice cream wrapped in a pie crust, its taste and appearance are just like an apple pie.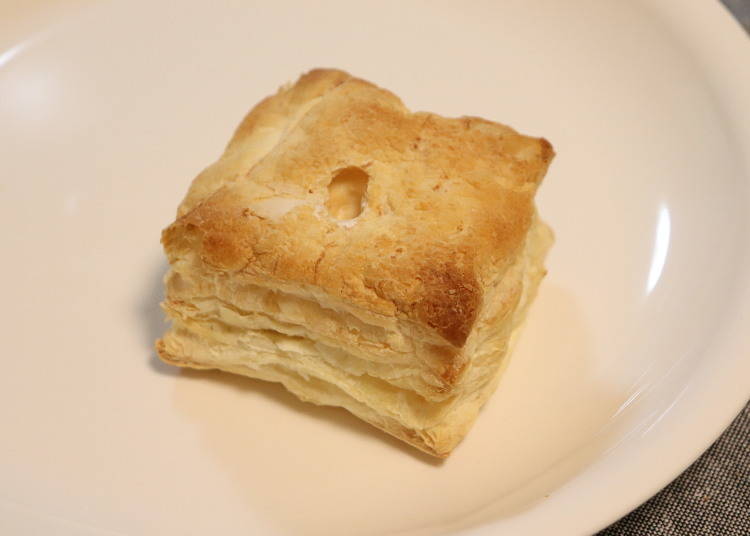 The first thing you notice when you open the package is the scent of apple pie wafting out. And though you will want to sink your teeth into it as soon as you pull it out of the freezer, it may be a little too hard so you might want to let it soften up just a little.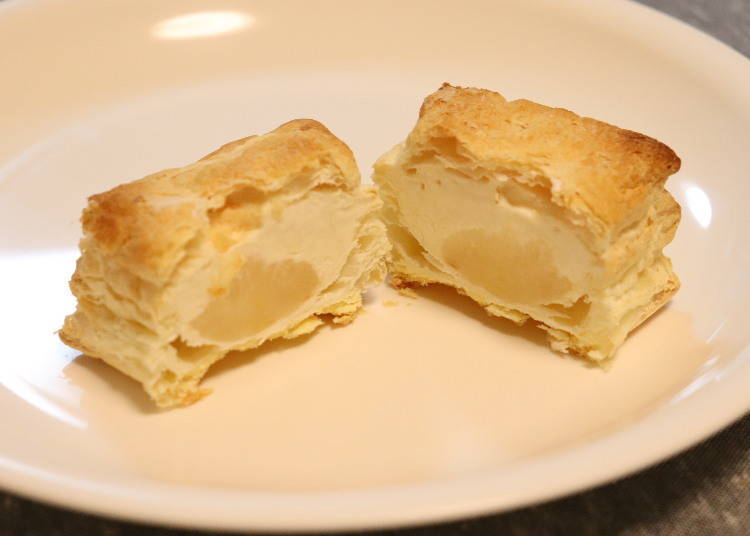 The marriage between the crisp, fluffy piecrust, smooth, milky cinnamon ice cream, and the sweet and sour apple syrup is one to satisfy. If you place it on a nice dish and eat it with a fork and knife, you will really feel as if you are enjoying a fancy dessert at a top-notch cafe!

Where to Buy: Family Mart (limited amount)
Price: ¥213 (¥230 with tax)
*Availability may vary by store and region.
<@*Quantities are limited, and restock is not guaranteed
|fs=s@>
2. Tops Chocolate Cake Ice Cream Bar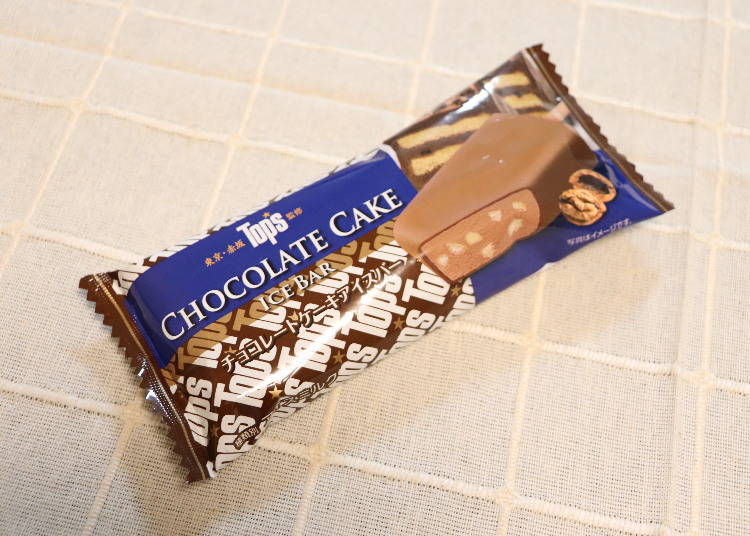 This ice cream was born from a special after-meal dessert chocolate cake from the American-style restaurant Tops, which opened in Akasaka in 1964. Tops Chocolate Cake Ice Cream Bar is the collaboration between Akasaka's Tops and 7-Eleven.

This popular ice cream bar made its debut in 2017, so this year is the perfect opportunity for those who may have missed out!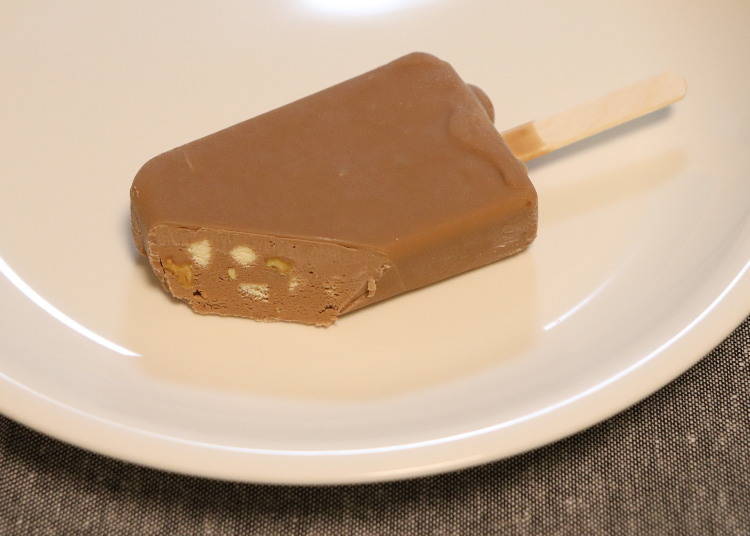 It's a pretty average size for an ice cream bar, and it seems to use the same ingredients that you would find in a real Tops chocolate cake. The flavor of the smooth milk chocolate and the crisp, savory texture of the nuts are a perfect match. An irresistible treat for all chocolate lovers! While there may be an abundance of chocolate sweets available during the winter, this is one you must absolutely try!

Where to Buy: 7-Eleven
Price: ¥170 (¥183 with tax)
3. Seven Premium Cheesecake Sandwich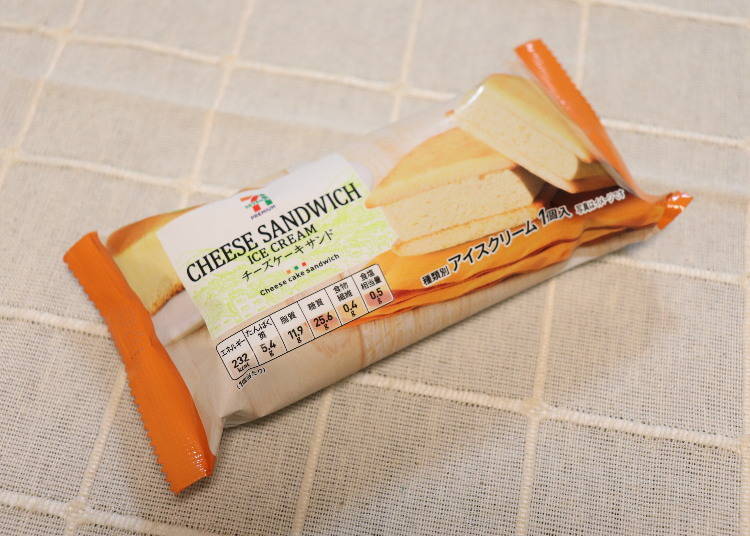 The cheesecake sandwich debuted as a new ice cream of the private brand "Seven Premium," a series of unique, original products by Seven & i Group.

A thick cream and cheddar cheese ice cream is sandwiched between a fluffy crust with cream cheese inside.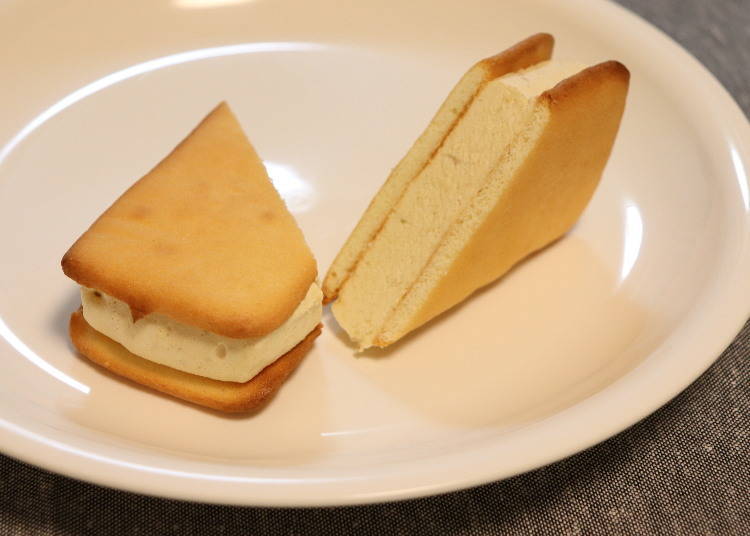 With graham biscuit added to the ice cream part, together with the fluffiness of the sandwich part, you can enjoy the delicious textures and accents of both.

Where to Buy: 7-Eleven
Price: ¥198 (¥213 with tax)
4. Seven Premium Ice Cream Bar Tastes Just Like Frozen Mandarins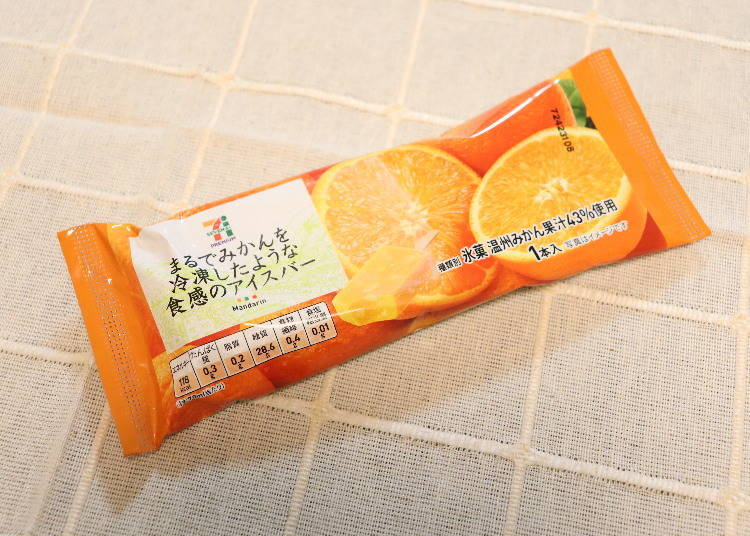 This is the September Series of Seven Premium, a new series frequently featuring seasonal fruits, and boasting many new fans. So far they have released pineapple, melon, watermelon, and mango, all which have been said to taste "just like the frozen fruit." The new flavor of this winter is mandarin oranges!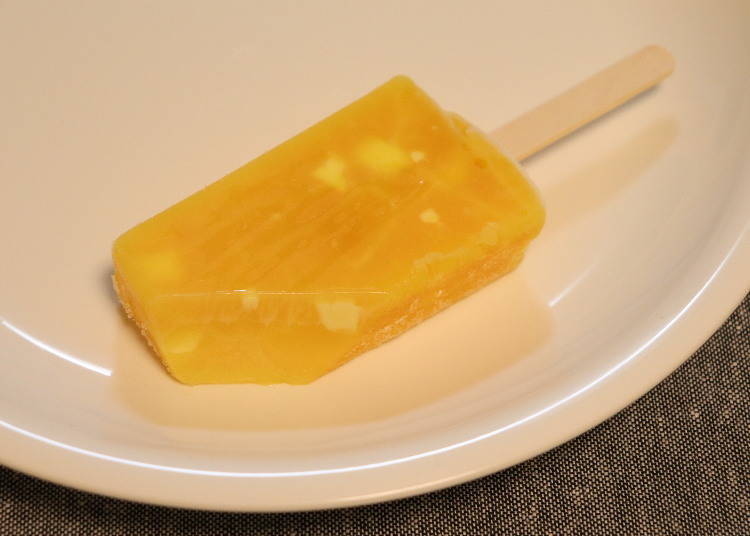 As the name suggests, the texture and juiciness makes it feel as if you are eating an actual frozen fruit. There is also a jelly inside in which you can enjoy the taste of the orange pulp. In Japan, there is a tradition of eating frozen oranges at school lunch and at home with the family. With this, you can feel just like you are taking part in that tradition.

Where to Buy: 7-Eleven
Price: ¥138 (¥149 with tax)
5. Uchi Cafe Rum Raisin Sandwich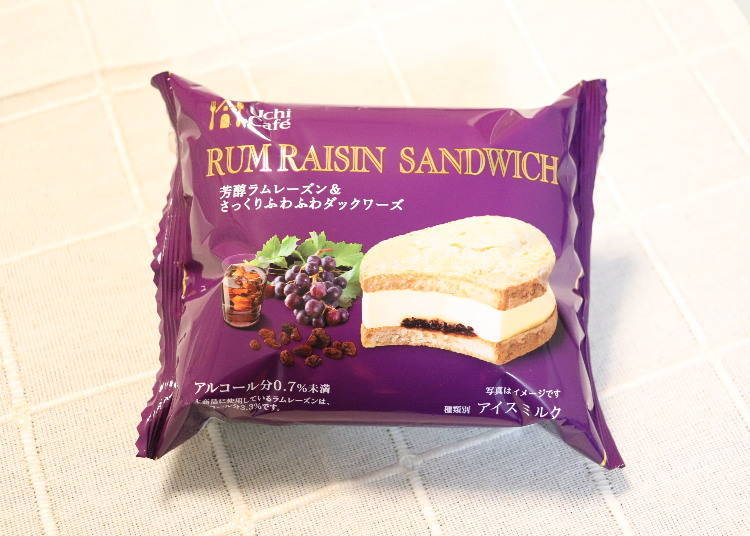 So many new products have been coming out back to back from Lawson's sweets brand, Uchi Cafe. So far the series is known for their "Dacquoise Sandwich," a vanilla and caramel ice cream sandwich. Their latest release is the Rum Raisin Sandwich.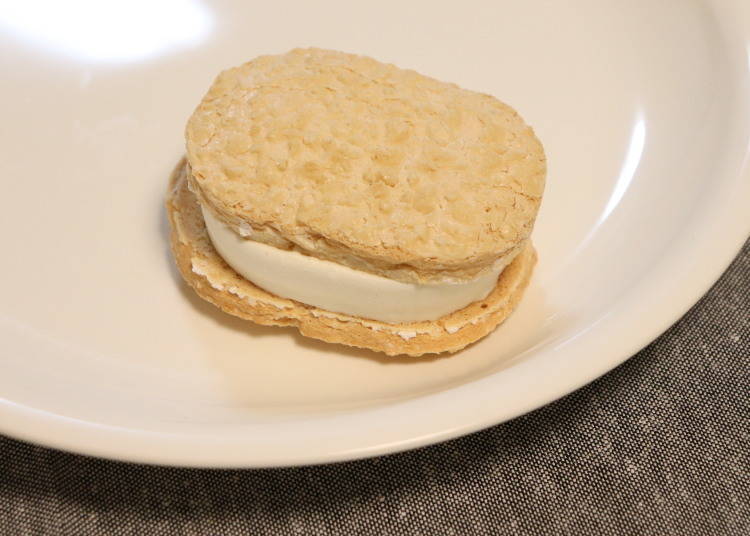 It looks just like the Dacquoise sweets, and feels so soft and delicate that it just might collapse under your touch.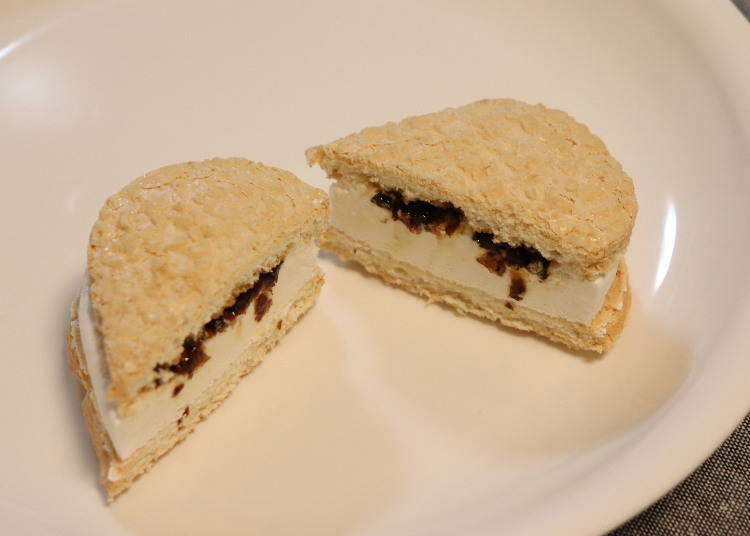 The ice cream and rum raisin are sandwiched between the crisp yet fluffy dacquoise, with a taste and scent just as refined as you are. With an alcohol content of under 0.7%, it is one of the best-recommended adult-friendly sweets.

Where to Buy: Lawson
Price: ¥230 (¥248 with tax)
6. Uchi Cafe Hatsuzumi Chaba no Hojicha (Roasted green tea from the first harvest tea leaves)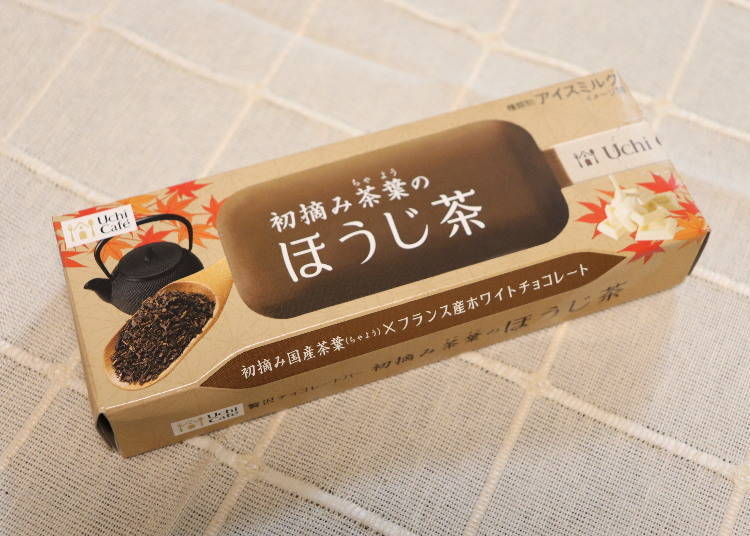 Lawson has recently expanded their available items using hojicha, or roasted green tea, such as the Hojicha Latte. This is the first item of the Uchi Cafe series to use hojicha.

So far the Uchi Cafe Chocolate Bar series has included such flavors as Kyoto matcha and rich chocolate, which are already known for their quality. However this brand new hojicha ice cream does not fall short!!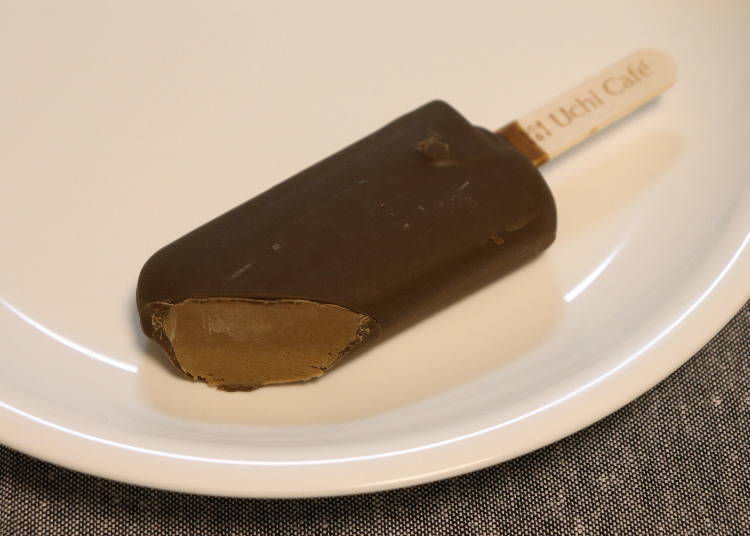 Hojicha made from the first harvested locally grown tea leaves is used in the chocolate coating and the ice cream. The unique hojicha taste matches quite well with the crisp texture of the outer chocolate and the sweetness of the France-produced white chocolate used for the ice cream inside. If you like hojicha tea, you will not want to miss out on this.

Where to Buy: Lawson
Price: ¥172 (¥185 with tax)
7. MOW Special Tokachi Azuki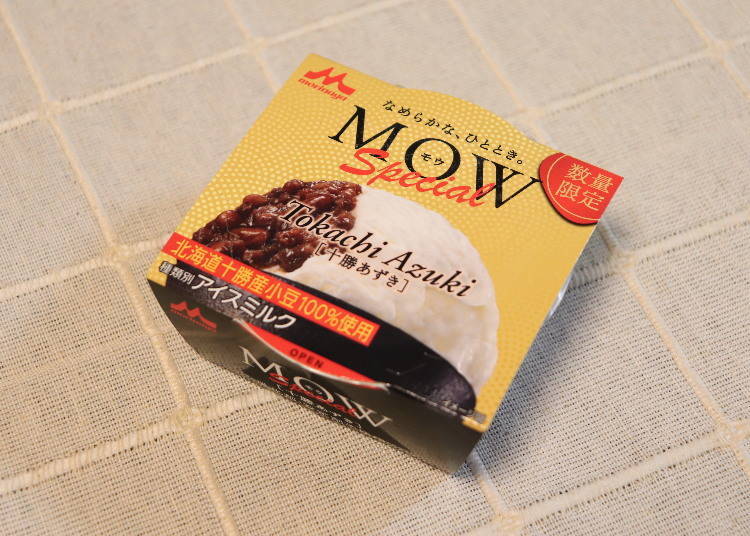 Elected as the top in popularity amongst ice creams in the "General Ice Cream Elections" as held by a Japanese TV program, the MOW series has many fans. Seasonally they release new limited-edition flavors, and this winter that flavor is the limited edition, limited amount, rich, special version, MOW Special Tokachi Azuki, available only at 7-11.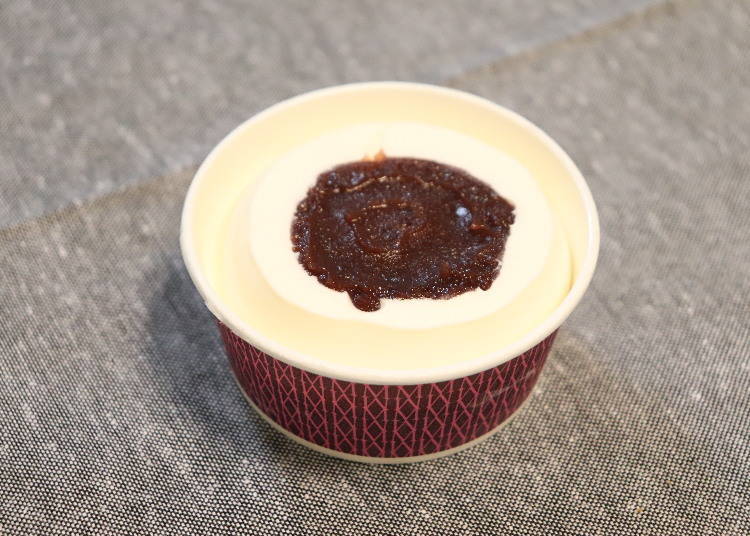 In the center of the thick, creamy milk ice cream is a koshian (sweet red bean) sauce, made from Hokkaido Tokachi Takashima azuki beans. Even when frozen the texture of the azuki sauce remains smooth and soft, creating a perfect compatibility with the equally smooth, soft milk ice cream!

Where to Buy: 7-Eleven
Price: ¥161 (¥173 with tax)
8. Haagen-Dazs Spécialité Chocolat Champagne Strawberry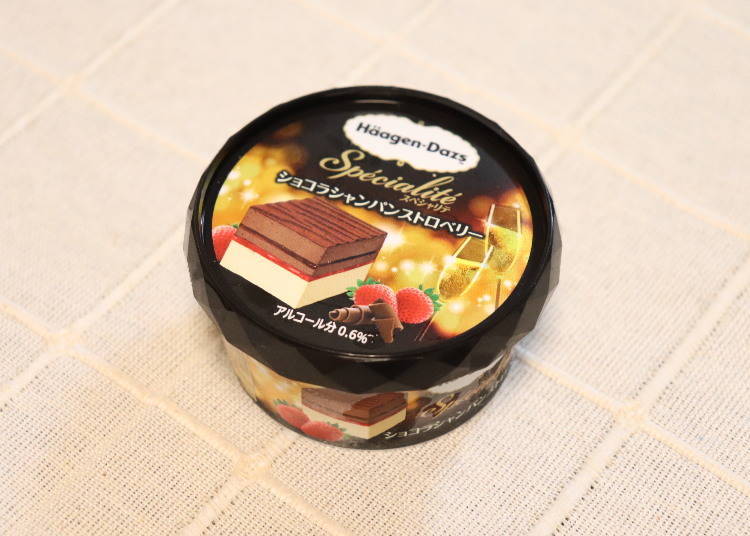 Haagen-Dazs Spécialité is a limited winter-only creative ice cream made from carefully selected materials, and comes in a variety of flavors arranged in layers for not just a delicious taste but an exquisite look as well.

In the past, their other special edition flavors such as the red-wine flavored "Antoinette" and the gold-sprinkled "Special Edition Opera" became hot, trending products. In accordance with this series, the new flavor released in convenience stores for this winter only is "Chocolat Champagne Strawberry."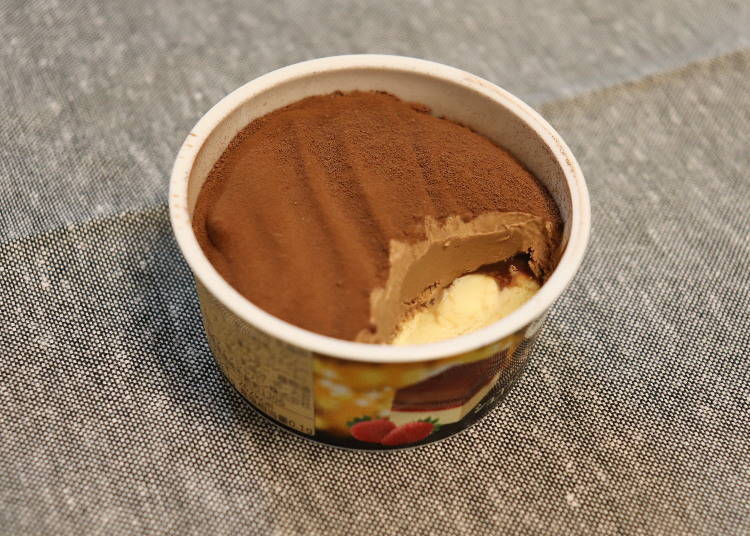 This luxury flavored dessert combines ice cream made with brandy from the Champagne region of France, sweet and sour strawberry sauce, Champagne ganache, and rich chocolate ice cream with chocolate chips. When you put your spoon through the cocoa powder sprinkled wave pattern, the layers of ice cream and sauce are revealed. The bitterness of the cocoa powder and sweetness of the ice cream and sauces blend together perfectly well in your mouth for a wonderful taste! However it does have an alcohol content of 0.6%, so please keep that in mind if you are intolerant to alcohol.

Where to Buy: Convenience stores nationwide
Price: ¥450 (¥486 with tax)

* Availability may vary by store and region.
* Quantities are limited, and restock is not guaranteed

Written by Naho Jishikyu

*This information is from the time of this article's publication.
*Prices and options mentioned are subject to change.
*Unless stated otherwise, all prices include tax.