In a country slightly smaller than the state of California but with over three times the population, adequate housing can be hard to come by. While certainly a struggle for Japanese residents who must learn to cope with smaller living spaces and longer commutes, the issue becomes even more apparent when viewed through the lens of tourism. Simply put, there is only so much room available for new hotels and hostels, and this space understandably comes at a premium.

With tourism in Japan increasing year over year, the question of where to house this influx of visitors remains a constant struggle. Until recently, Airbnb served as a makeshift solution to the problem; allowing enterprising homeowners and renters to provide temporary lodging to travellers. However, recent changes in minpaku law have drastically reduced the number of available Airbnb properties across Japan. Here we'll discuss the situation - and what to do if you've been caught up in a cancellation!
Background: What is Japan's Minpaku Law?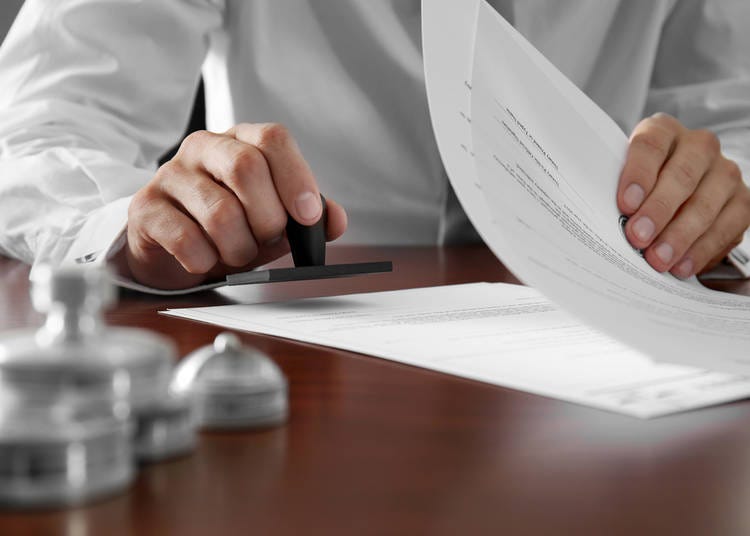 Minpaku is a Japanese word that refers to private residences which are rented out on a temporary, short-term basis. Airbnb properties fall under this minpaku umbrella, whereas hotels and hostels, which are legally registered as places of business, do not. Until recently, these minpaku properties were largely unregulated by the government, meaning Airbnb property owners operated as independent contractors. However, a recent ruling by the Japanese government declared that all Airbnb properties must become officially licensed.

As part of the licensing process, all properties must meet strict fire, safety, and sanitation regulations; an area previously cited as lacking in many cases. Part of the reason why Airbnb has drawn such criticism in Japan is due to the numerous complaints not only from renters who found the properties to be poorly maintained, but from neighbors forced to live alongside these rental properties as well.

Nearby residents have often complained about excessive late-night noise, as well as improper handling of trash and recycling. For those not aware, Japan has very strict rules in regards to when and where trash may be discarded. Visiting tourists with no knowledge of the rules will often unintentionally disrupt the system by mixing trash and recyclables, or placing trash bags outside for pickup too early. This may not seem like a big issue from an outside perspective, but in a culture that values adhering to order, it is guaranteed to garner negative attention.

The Japanese government originally set a deadline of June 15, 2018 for any unlicensed Airbnb properties to complete the licensing process or be forced to suspend services. However, on June 1, an official notice was delivered without warning stating that properties not yet licensed must cancel all reservations booked for June 15 and beyond.
What Effect Has This Caused
As a result of this sweeping new reform, thousands of Airbnb reservations across the country have been cancelled; many last minute. This move has disrupted travel plans for many incoming visitors; forcing accommodations to be rebooked (often at a much higher price), or in worst case scenarios, plans to be cancelled entirely. While the reform may have less of an impact in larger cities with a wider variety of lodgings available, travelers headed to more rural areas of Japan may find that the lack of available hotels has left them without a place to stay.

Since the changes in minpaku law have taken effect, Airbnb has been working with the Japanese government to actively remove unlicensed listings from their platform. To date, of the approximately 60,000 properties previously available to rent across the country, over 45,000 have since been removed. This number continues to rise as Airbnb further investigates properties with illegitimate licenses.
If Your Reservation Has Been Cancelled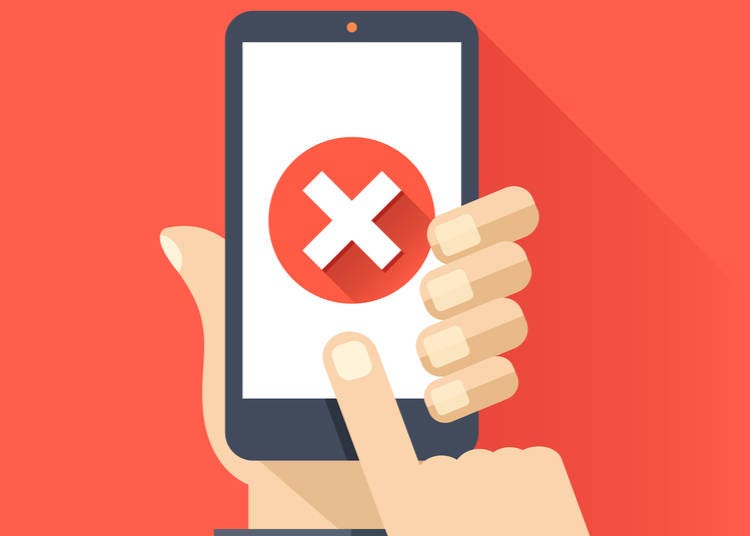 If you have an upcoming trip to Japan and you have booked an accommodation through Airbnb, be sure to check the property listing for any new information from the host. Most importantly, look to see if a license number is listed, as the new law requires property owners to display this information. If there is no new information, contact your host immediately to inquire about any changes regarding your reservation. If the listing has been deleted or you are unable to contact the host, contact Airbnb support for more information.

If your reservation for June 15 or beyond has been cancelled, Airbnb is offering reimbursements and travel coupons for all those affected. Given the last minute nature of the cancellations, additional reimbursements are also being offered to those who were forced to book new accommodations on short notice. Airbnb has issued a statement on its website (https://www.airbnb.com/help/article/2274/what-should-i-know-about-booking-a-home-in-japan) on the changes to the law as well as instructions on what steps to take to ensure you receive a refund.
If you find that your reservation has indeed been cancelled, don't panic. Tourists have been visiting Japan since long before the days of Airbnb. There are many other options available, and the sooner you can start looking, the better prices you can find. In larger cities such as Tokyo, Kyoto and Osaka, there is a wide variety of accommodations for you to consider.


• Standard Hotels

Hotels are available throughout most cities in Japan and are often located in closest proximity to popular tourist destinations and major train stations.

Pros: Large hotel chains often have a wide variety of rooms to rent and typically offer the most comfort of all available lodging options.
Cons: Standard hotels are typically expensive. This is especially true if you opt to stay in more popular areas of the city.

• Business Hotels

Business hotels are a no-frills alternative to standard hotels and are the traditional go-to accommodation for business people travelling for work.

Pros: This is the best bang for your buck if travelling alone or with one other person that you don't mind sharing a bed with. Don't expect a spacious area, but you will have your own private room and bathroom at a fraction of the cost of a standard hotel.
Cons: This is not a great option for groups, as the rooms will be too small to fit more than two people comfortably.

• Capsule Hotels

Albeit one of the more "unique" options available, capsule hotels are a great choice for travellers who are more concerned about a place to sleep rather than the comforts and amenities of a traditional hotel room.

Pros: Capsules are relatively inexpensive and due to their efficient use of space, typically have a large number of beds available at any given time. Also, capsule hotels are a unique Japanese experience in amongst themselves, and will make for a great travel story when you return home.
Cons: There is very little room available inside the pod, and they would not be a good fit for those who don't do well in small spaces. There are shared bathroom and shower facilities. Also, capsule hotels are typically gender segregated by floor, so if travelling with a mixed group, you may not be able to sleep near each other.

• Hostels

A staple amongst backpackers and youth travelers, hostels are a great way to experience the city on a budget.

Pros: Hostels are typically inexpensive and allow you the opportunity to meet fellow travelers and share advice and recommendations.
Cons: Similar in setup to a college dorm, hostels are shared spaces; both in bedrooms and bathrooms. Bedrooms are typically shared with anywhere from four to eight people, but it is not uncommon to see upwards of fifteen people in one room. Depending on your bunkmates, you may not get the most restful night's sleep.
What to Do If You Are Staying in the Countryside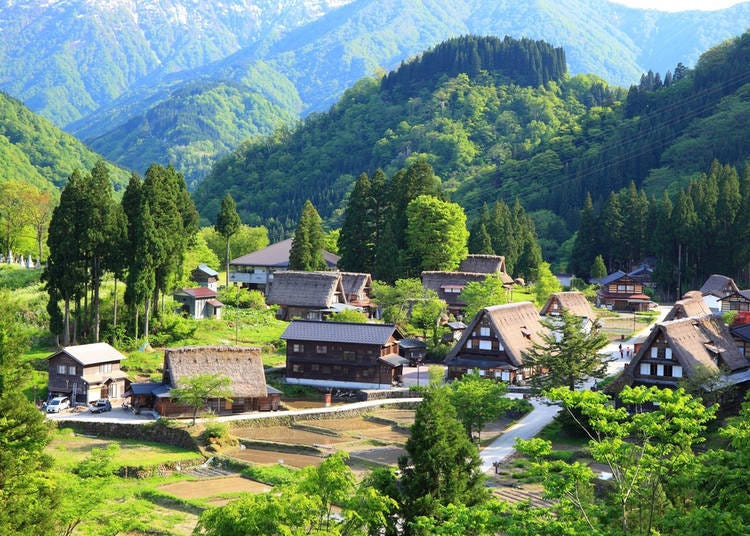 Outside of major cities, hotels and hostels can be hard to come by, if not entirely non-existent. This does not mean you are without options however. In rural Japan, look for traditional options known as ryokan and minshuku.

• Ryokan
Ryokan are traditional Japanese inns dating back to the eighth century. Guests will often be given a yukata to wear during their stay and will sleep in rooms with straw tatami mats. Ryokans are typically located in beautiful, natural areas and have natural hot springs known as onsens nearby.

Pros: Ryokans are much more culturally rich than standard hotels and allow you to experience a quintessential piece of Japanese life.
Cons: As the saying goes, you get what you pay for. Ryokans are an unforgettable experience for any traveler, but it typically comes with a hefty price tag. Also, part of the traditional inn experience means you will most likely be sleeping on a thin futon on the tatami flooring rather than a plush, western-style bed.

• Minshuku

Minshuku are similar to minpaku in that they are privately owned homes that offer temporary lodging (just like a typical bed & breakfast), but they are officially licensed through the government. Also, minshuku typically serve as the owner's full-time job, rather than Airbnbs which are largely used as a form of passive income.

Pros: Similar in experience to an Airbnb in that you are staying in someone's home, but with the added benefits of a bed and breakfast. Also, minshuku are generally much less expensive than ryokan.
Cons: While less expensive, you also won't experience the added frills and pampering of a ryokan.

Though the recent changes in minpaku law have undoubtedly caused a fair share of headaches for both renters and tenants alike, you are not without options for your upcoming trip to Japan. With a little time and a bit of flexibility, you are sure to find accommodations that suit your needs and budget. Just look at the silver lining: when Airbnb inevitably recovers its foothold here, it will be with cleaner, safer properties, just in time for your next visit to Japan!
Top image credit: Rodrigo Reyes Marin / Shutterstock.com
*This information is from the time of this article's publication.
*Prices and options mentioned are subject to change.
*Unless stated otherwise, all prices include tax.