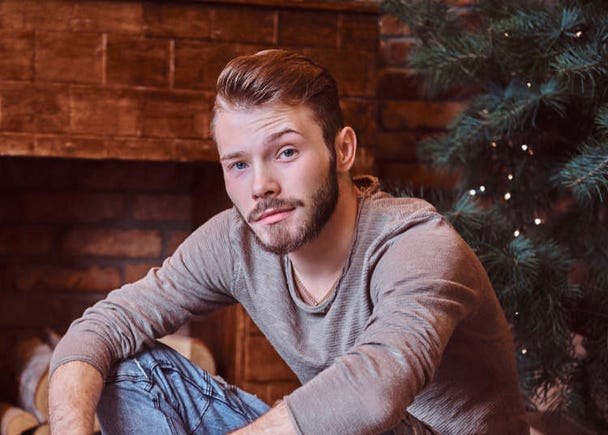 Australia, a land known for its abundance of nature! From the blue coral of the Great Barrier Reef to Uluru, a sacred location to the Aboriginal people. Australia is home to many famous attractions that will keep you coming back again.

Plus, Australia is also known to be a country pleasant to live in, which explains the large numbers of Japanese moving Sydney, Melbourne, Brisbane, and other cities.

We know that too the Japanese, Australia is full of charm, but at the same time, I wondered about the flipside. What Australians think of Japan? To find out, we asked Mr. A, an Australian in his second year of living in Japan at the time of writing, what his impressions of Japan were. He had apparently been in for a real culture shock. (The responses below are the personal opinions of the respondent; this piece is written by a Japanese national.)
1. Japanese is Crazy Complicated!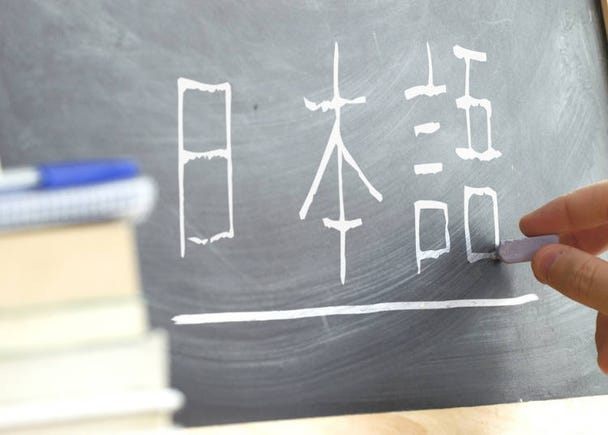 Mr. A is currently studying the Japanese language and first shared this with us.

"The Japanese language is tough! I can't believe they have to use hiragana, katakana and kanji. For someone like me, who was born in an English-speaking country, it's really impressive that even children are able to use them properly. Kanji is especially difficult..."

Even though he says that, Mr. A is absorbed in studying kanji, which are Chinese characters in Japanese writing. His favorite kanji is "走", part of the verb hashiru, which means to run. His reason? "It's nice because when you write this character, it's as if you're really running!" Now that he mentioned it, I'm starting to think so too...
2. Japan's Kayōkyoku Have Such Meaningful Messages!
Recently, Mr. A has been interested in kayōkyoku, old Japanese pop songs from the Shōwa era, which lasted from around 1926 to 1989.

"The supermarket nearby plays these songs. There was a particular song, which song was that, um... (Mr. A takes out and has a look at the memo pad he brings with him everyday) Ah! Right, it's called 'Sanbyakurokujūgoho-no-Māchi!' I especially love this song. 'Happiness won't come for you / So go and walk towards it' Aren't these lyrics so powerful? Listening to this song cheers me up."

'Sanbyakurokujūgoho-no-Māchi' is a famous song by the late singer Suizenji Kiyoko. Meaning 'The March of 365 Steps,' it has become Mr. A's personal motivational song.
3. Onigiri is Unbelievably Delicious!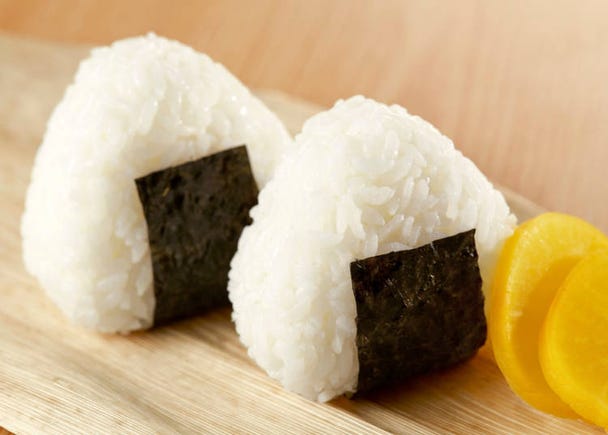 As some of you may know, Australia's cuisine differs greatly from that of Japan. As an Australian, Mr. A's favorite Japanese food is the rice ball, also known as 'onigiri.' Why is that?

"I've had Japanese cuisine in Australia. There are sushi restaurants there too. But the feeling when I first had the onigiri in Japan is simply unforgettable. Salmon flakes are my favorite filling! There's an exquisite balance of sweet and salty."

Although often overshadowed by the likes of sushi and tempura, onigiri is another splendid dish representative of Japanese cuisine. Thank you, Mr. A, for appreciating onigiri too!
4. Natto is The One Dish I Can't Deal With...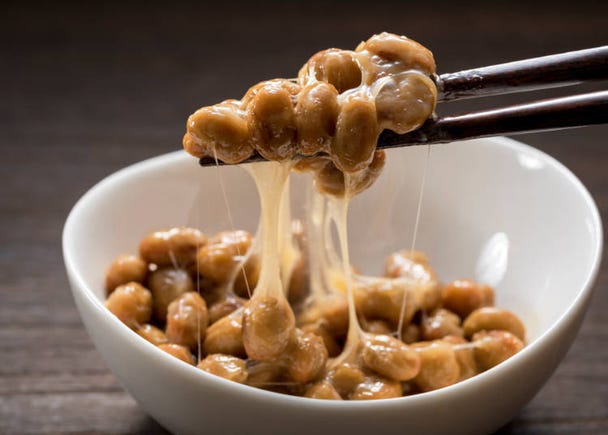 Since we have discussed Mr. A's favorite dish, it would be worth looking at the dish he dislikes the most. It was no surprise that that Mr. A answered with the following dish:

"Natto is the one dish I can't deal with. That unique smell is just too much for me. But there's something in Australia known as 'Vegemite' and I think natto is somewhat similar to that."

Vegemite is an Australian food product which exists in the form of a black jam. Due to its unique flavor, it can be rather divisive. I suppose it is not an easy task to convince foreigners of how delicious vegemite and natto are...
5. Japanese Mountains are the Best Spots for an Adventure!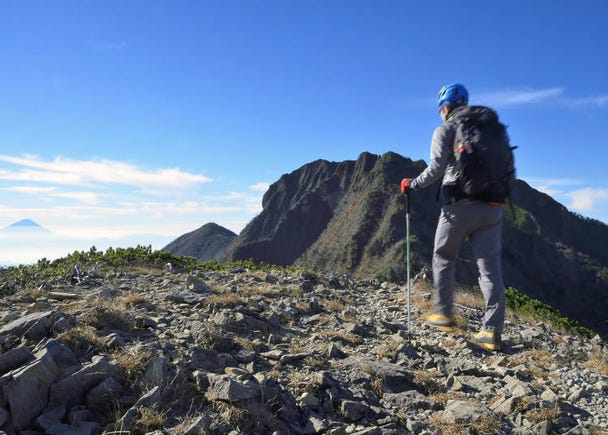 For Mr. A, who enjoys an active lifestyle, his newest interest in Japan is 'mountain climbing.'

"There aren't many mountains in Australia in the first place, and since they have low altitudes, I find them rather boring. It's great that you can take on the challenge of mountain-climbing in various locations within Japan! Yatsugatake was especially wonderful. I want to try climbing the '100 Famous Japanese Mountains', even if I manage just one!"

Mr. A spoke so passionately about mountain climbing that I think he might even more well-informed about Japanese mountains than Japanese people themselves. It's amazing that Mr. A loves Japanese nature, even though it is very different from the Australian scenery he is used to!
6. How Are the Flowers Growing by the Sidewalk So Beautiful?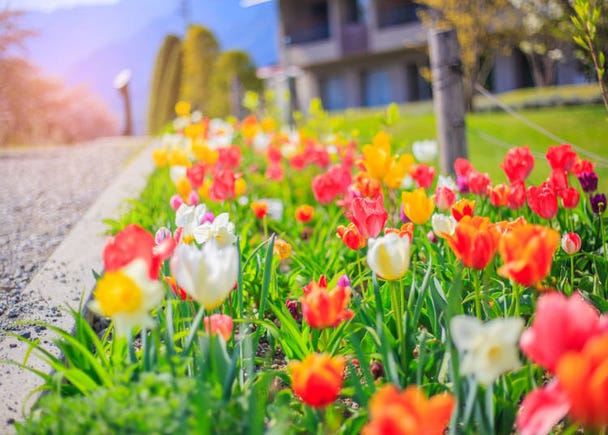 Since we are on the topic of nature, here is something else besides the mountains that caught Mr. A by surprise.

"In spring you have dandelions, in summer sunflowers, in autumn cosmos and in winter camellia. I was surprised that there are seasonal flowers blooming even in a large city like Tokyo. Because of all these flowers, I get to experience the four seasons when I walk down the street. Isn't that just wonderful?"

Never has it crossed my mind that these flowers, which silently bloom in our parks and by the side of the road, would leave such a deep impression on foreigners like Mr. A. Indeed, sakura, ginkgo trees and the like allow us to feel the changes of the four seasons in Japan.
7. Japan is Skilled in Rugby!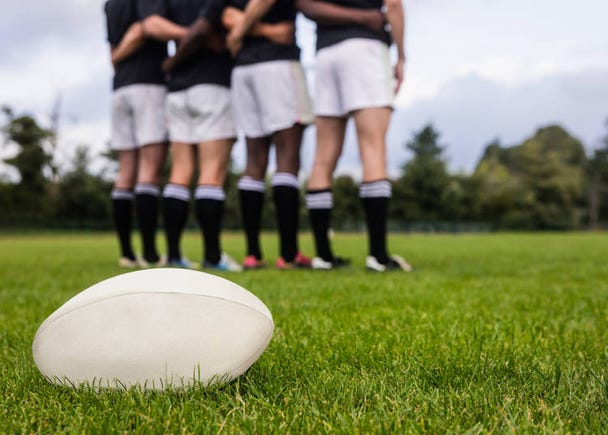 Speaking of Australia, how could we forget about their one of their most popular sports, rugby? Coming in at seventh place in the World Rugby Rankings (as of March 2020), Australia boasts a powerful team whose performance at the 2019 Rugby World Cup was highly anticipated.

As an Australian, Mr. A is a fan of rugby too. But he was amazed by what he saw in Japan.

"Japanese rugby is formidable! I was deeply moved by the match with South Africa. I can't believe I was told that Japan is bad at rugby. Aren't they already good now? I can't wait for what the future holds!"

Mr. A had the opportunity to witness Japan's historic win against South Africa in the 2015 Rugby World Cup. After that, he had looked forward to the 2019 Rugby World Cup which was held in Tokyo. Unfortunately, Japan was defeated by South Africa in the quarterfinals that year. But if anything, Japan is currently ranked at ninth place in the World Rugby Rankings (as of March 2020)! This is no doubt a testament to the skills Mr. A has seen since he arrived in Japan.

This time, Mr. A has kindly shared with us his shocking experiences in Japan concerning food, nature and sports. Hopefully, he will come to think of Japan as a pleasant country to live in just like Australia!

Written by: Ran Tanaka
*This information is from the time of this article's publication.
*Prices and options mentioned are subject to change.
*Unless stated otherwise, all prices include tax.