Over the next few years sports are landing in Japan in a big way with the 2019 Rugby World Cup and the 2020 Olympics all due to be held in Tokyo, and in stadiums across the country. Of course, your first priority should be to try to get to the stadiums to watch the action live, but for matches you don't have tickets for, or venues which are a bit far to travel, how can find somewhere to sit down, have a drink and watch sports on a TV?

However, never fear, in Tokyo there are many choices for watching rugby matches, soccer matches and more! You can go alone or in a group, and soak in the amazing vibe of Japanese bars alongside the excitement of watching your favorite team play!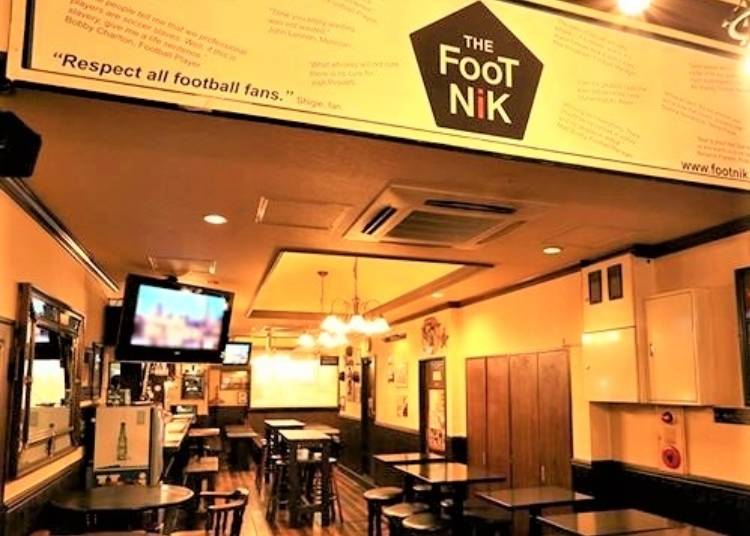 Not only is THE FooTNiK a fantastic British pub in Tokyo, it's where you can watch rugby and football games in Tokyo!
A very short walk from Ebisu Station's east exit will land you in front of the FooTNiK, a British pub in Tokyo that's absolutely devoted to soccer. In a way it is quite an appropriate location as many soccer fans enjoy a pint of beer and close to Ebisu station it is also possible to visit Yebisu beer brewery. However, for anyone in search of a cold drink and sports the FooTNiK is the place to head over to.

A marvelous characteristic of this pub is the 100 inch projector screen, on which you can enjoy soccer matches from around the world, J-League matches and even Sumo tournaments. There are also an additional three 42 inch TVs and one 32 inch TV. You can enjoy a wide range of sports as they also show rugby matches and even the NFL's Super Bowl. There are 70 seats but also standing room for 100 more people, so when it is packed the atmosphere is absolutely thrilling! However, all seats are smoking with no non-smoking areas, so it is best to keep this in mind if travelling with small children.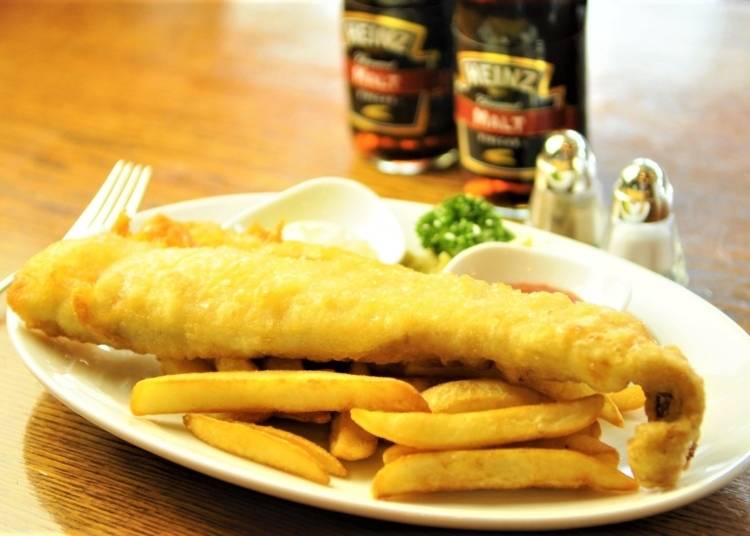 THE FooTNiK's fish and chips are a real treat!
In 2017 this pub was certified by the UK's National Federation of Fish Friers, meaning that you really need to try the fish and chips being served up at the FooTNiK, though a full portion at 1300 yen is truly filling, but you can try a half sized portion for 800 yen. You can also enjoy a whole range of British food including English pie for 1300 yen and, bangers and mash which costs 1300 yen. There is a really good range of drinks but their Punk IPA stands out amongst the crowd, it is a fruity IPA using Scotland malt and New Zealand hops and can be served as just a half pint for 750 yen or a 2/3 pint for 950 yen. A pint of other drinks, such as Yebisu, start from 950 yen.

For live matches, for example overseas soccer or J-League it is best to reserve in advance if you want to have a seat as it is a pretty popular venue to go to. It is also worth keeping in mind that if you can get to here between 3pm and 7pm on a weekday that all drinks have a 200 yen discount!
ザ・フットニック

Address

Asahi Bldg 1F 1-11-2 Ebisu, Shibuya-Ku Tokyo 150-0013

Nearest Station

Ebisu Station (JR, Tokyo Metro Hibiya Line)


Phone Number

03-5795-0144

Hours: 3:00PM – 1:00AM daily
2. Legends Sports Bar – Roppongi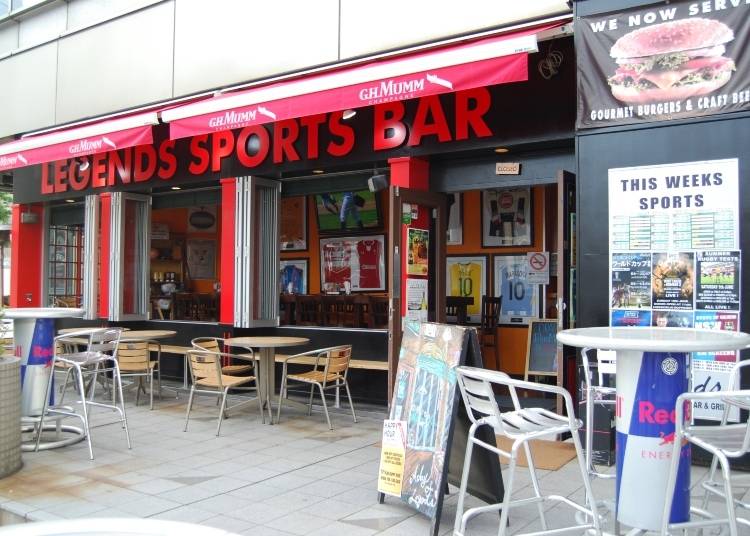 Sports Bars in Roppongi? Look no further than Legends Sports Bar!
The lively streets of Roppongi are heaving with office workers during the day and people out for an electric evening at night. Bars and restaurants can be found everywhere from down on the streets to up high in the sky, there is something for everyone and every kind of budget. A mere five minute walk from Roppongi Station towards Tokyo Tower, just past the Don Quijote Roppongi Store, will land you in front of the Legends Sports Bar.

At this brilliant sports bar you can enjoy matches for AFL, NRL, NHL, F1, MotoGP, Premier League, Champions League, Super Rugby, MLB, MBL and more. They have 8 big screens and 45 seats inside, and 20 outside on the terrace with both smoking and non-smoking areas.

Their burgers, which start from 1200 yen, are absolutely to die for, and they have a great selection of different burgers including the uniquely Japanese tasting Avocado and Wasabi Beef Burger (1500 yen), and amongst their other dishes on offer you should also try their nachos, from 1400 yen, and buffalo wings (8 pieces for 1200 yen).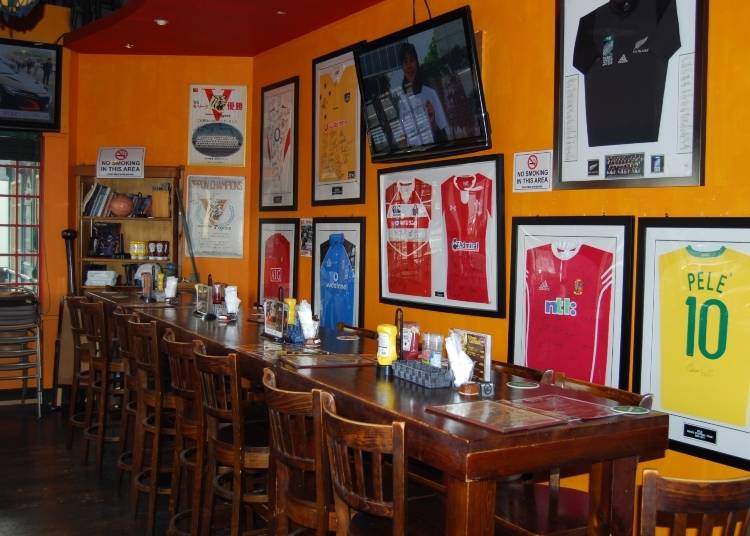 To wash down their delicious food you can have a Japanese beer from 900 yen, or you could try one of their fantastic craft beers which are on draft and cost 1200 yen – all are served in 473 ml sized pint glasses - or some great Aspall cider which comes in a 500 ml bottle and costs 1200 yen. They also have a really well thought up selection of cocktails and wines.

You don't need to make a reservation to watch a match, and for regular visitors it is really recommended that you join LEGENDS MEMBERS, a loyalty card which for the small fee of 500 yen will land you with a 5% discount on drinks and food, member's nights, burger of the month discount and even two hours of free drinking on your birthday!
レジェンズスポーツバー

Address

1/F, Aoba Roppongi Bldg, 3-16-33 Roppongi, Minato-ku, Tokyo, 106-0032

Nearest Station

Roppongi Station


Phone Number

03-3589-3304

Hours: Monday – Friday 5:00PM ~ late
Saturdays, Sundays & Holidays, 2:00PM ~ late

Kitchen Hours:
Mon-Sun open until 11:00PM; Fri & Sat open until 1:00AM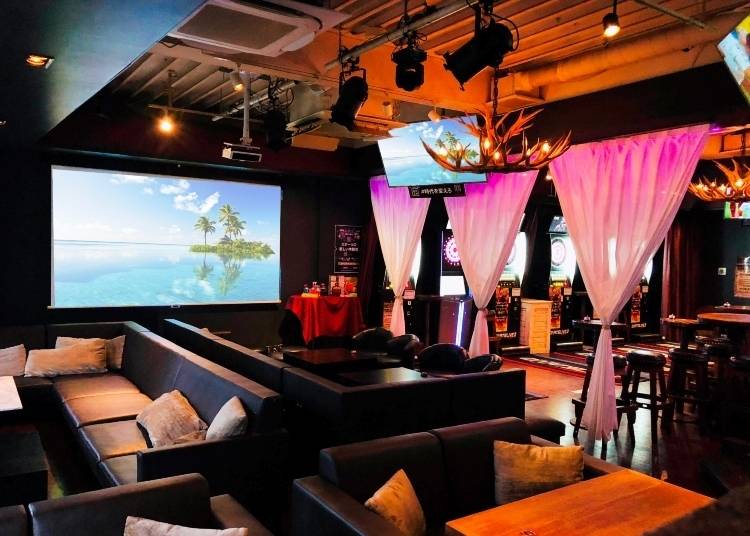 If you're in the mood for football, catch a J-League match in Tokyo's Ikebukuro neighborhood at Los Cabos!
The area of Ikebukuro is a massive commuter hub; as such it is full of shops, restaurants, as well as one brilliant sports bar! Los Cabos is just a five minute walk from Ikebukuro Station's C6 exit, and is located near Cinema Rosa. When you go inside you will be struck by their Darts machines and the unusual décor.

Their TV screens are dominated by soccer matches with a real dedication to this popular sport; you can see European league matches, J-League and also international soccer competitions such as the World Cup. Their 10 large screens allow as many people as possible to enjoy the matches on show, however there is only seating for 40 people so if you want to sit down it is best to reserve in advance. They do have standing room for a hundred people if sitting down isn't too essential. Another point to keep in mind is that there isn't a non-smoking section.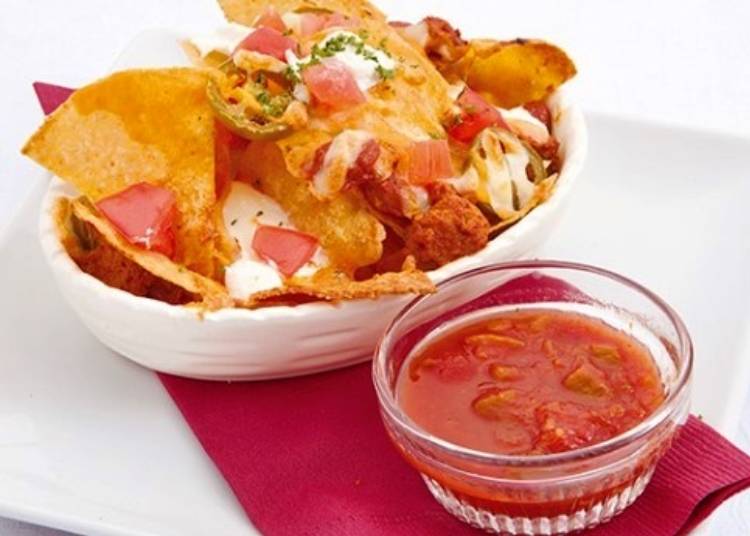 As a Mexican bar it is probably no surprise that the best food to try here is their tapas selection which includes guacamole nachos from 500 yen, and ajillo shrimp for 980 yen. They also have great party menus for small and large groups. They have a large selection of drinks, and you can try both Japanese beer starting from 680 yen for a small glass, or 1340 yen for a massive glass and international bottled beers from 750 yen, but you really should check out their Mexican drinks like tequila from 550 yen. They have all you can drink specials and other special offers too.
ダーツ&スポーツバー ロスカボス 池袋本店

Address

1-Chome 21-9 3F, Toshima-ku, Ikebukuro, Tokyo 171-0021

Nearest Station

Ikebukuro


Phone Number

0120-867-203

Hours: Monday-Saturday, days before a national holiday: 6:00PM - 7:00AM. National holidays: 6:00PM - 5:00AM.
4. Tokyo Sports Cafe – Roppongi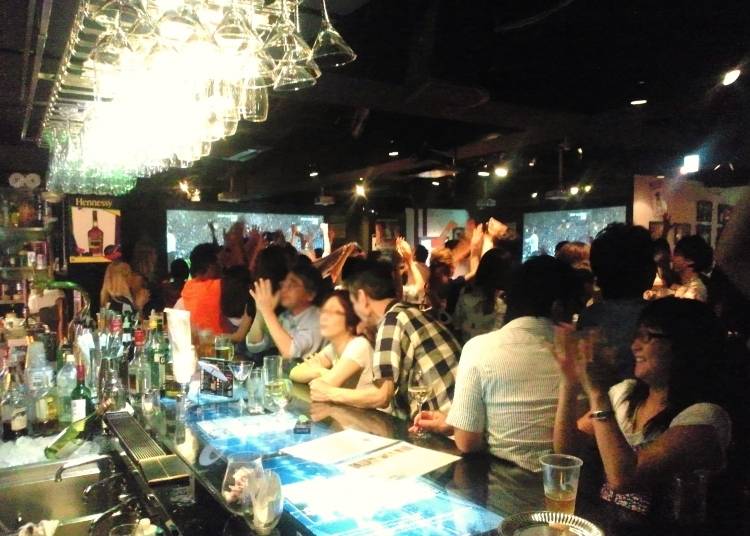 Tokyo Sports Cafe in Roppongi is the place to be for lounging while watching the game
A short walk from exit 4B of Roppongi Station will lead you to the Fusion Building, and on the second floor you will be welcomed into the dazzling bar which is the Tokyo Sports Café! Although it is called a café it has the vibe of a bar, but one that has a lot of screens showing sports.

They show sports according to what is popular and the season, if the World Cup is on then you can be sure to see soccer matches here, and they try to show both domestic and international matches and other sports according to public demand. They have an incredible 10 screens which are all between 55 and 60 inches, as well as four large projectors – making it the perfect spot for seeing your favorite sports. There is also plenty of space with room for 90 people to sit down on their super-comfy chairs and sofas. There is no smoking or non-smoking areas, but when a sports event is on the inside becomes non-smoking and they create a smoking area by the entrance, outside.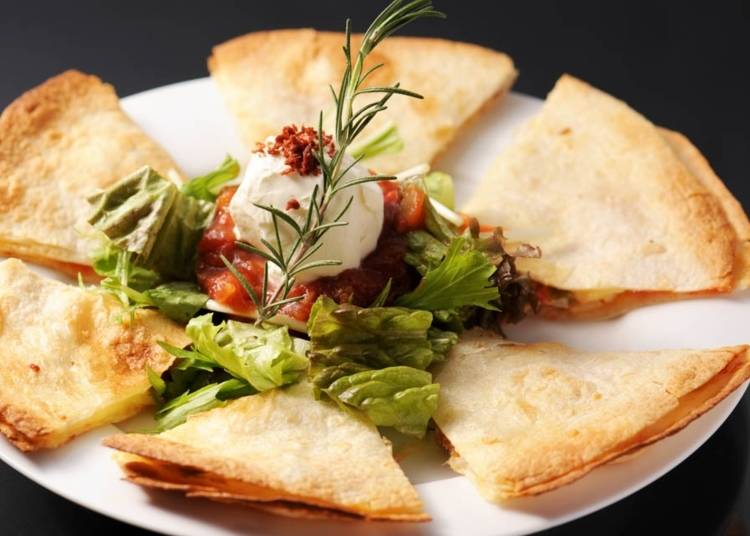 Of course watching sports isn't as fun without some tasty bites to eat, and at this venue you really need to try their Buffalo Wings from 800 yen and Chicken Quesadilla for 1200 yen. They have a great cocktail menu as well as wine and other drinks, but a lot of customers tend to go for a glass of Guinness which you can enjoy for 1400 yen.

It isn't always the case that you need to make a reservation to grab a table, but for some popular games reservations are necessary, so it is best to contact this café in advance to say what you want to see and make a reservation as necessary.
東京スポーツ・カフェ

Address

Fusion Blg.2F, 7-13-8 Roppongi, Minato-ku Tokyo

Nearest Station

Roppongi


Phone Number

03-5411-8939

Hours: Open daily 6:00PM - 5:00AM

*This information is from the time of this article's publication.
*Prices and options mentioned are subject to change.
*Unless stated otherwise, all prices include tax.
Limited time offer: 10% discount coupons available now!