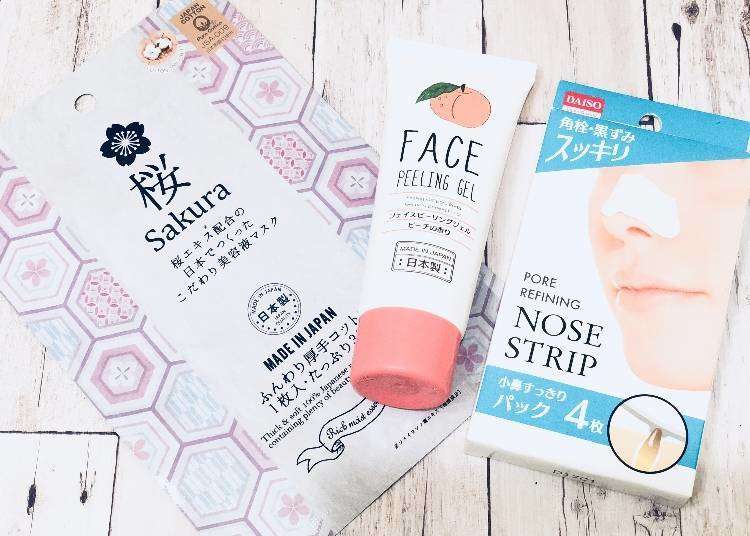 Fueling your makeup addiction is pricy, but being beautiful doesn't have to hurt your wallet. With a plethora of items priced at just 100 yen, it's no surprise that Daiso's selection of beauty products have earned it legions of budget conscious fans across Japan.

Enter a Daiso anywhere in Japan, and you will be surprised at the dizzying selection of beauty and skin care items in stock. It can be difficult when there's so many products to choose from! We set out to find the best that Daiso has to offer.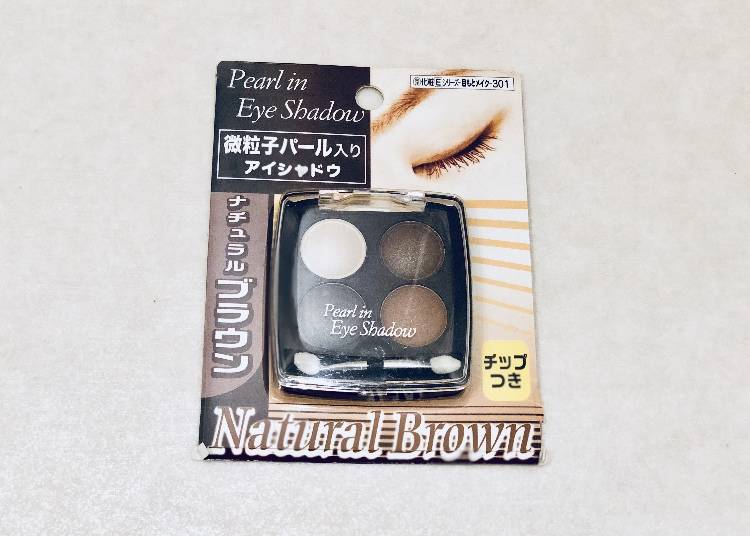 Makeup trends come and go, but for an all-seasonal look, pick up this pearlescent nude palette quad. For 100 yen, the colors are nicely pigmented. However, when it comes to the tipped applicator, you get what you pay for. Still, this palette quad is great for touch ups when you're the go.
Liquid and Pencil Eyeliner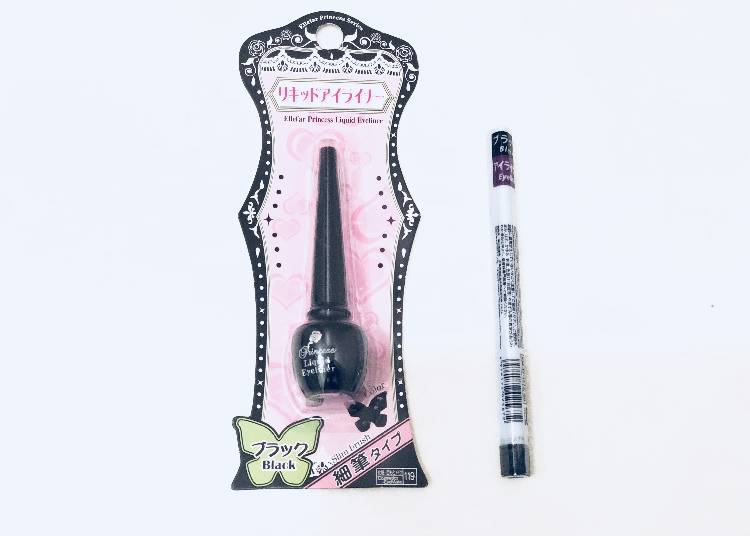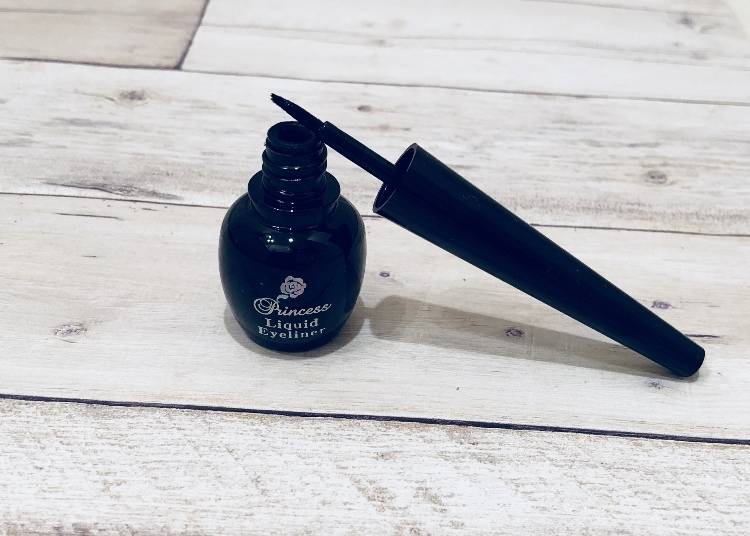 This dainty "princess" bottle packs a powerful punch. The brush is stiff and thick, resulting in a bold line that makes a statement. The formula however, is a bit runny.
While this liquid eyeliner not likely to become a replacement for your to-go eyeliner, it's an economical choice if you need to grab something on the run.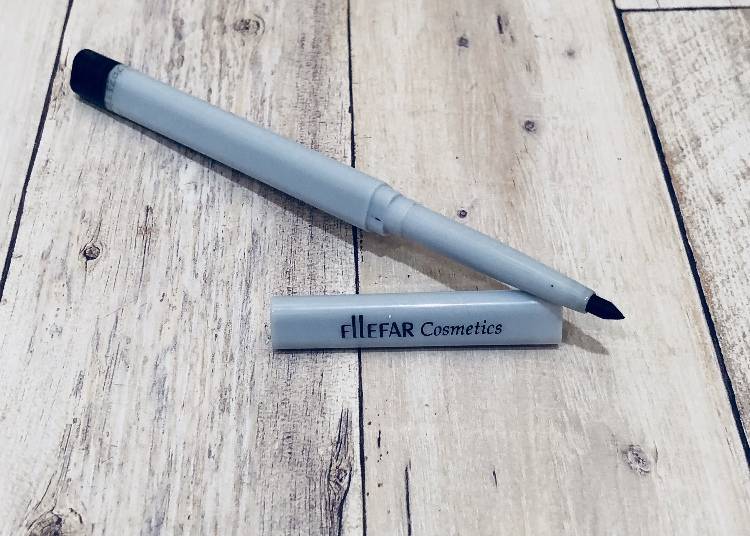 For the precision of a liquid eyeliner without the hassle (and mess) pick up this retractable eyeliner pencil. The triangular shape gives you a better grip on the eyeliner, allowing for greater control.
Liquid and Pencil Eyeliner Swatch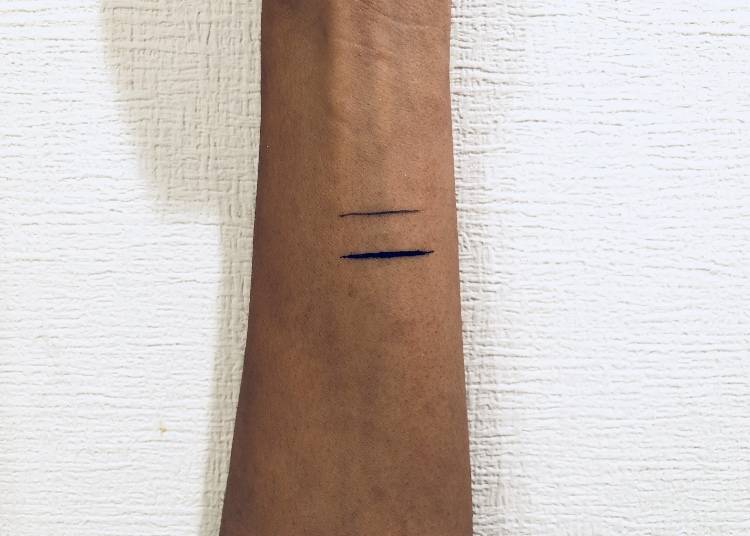 The pencil eyeliner makes smooth thin lines (top) while the liquid eyeliner makes for a thick, bold line (bottom).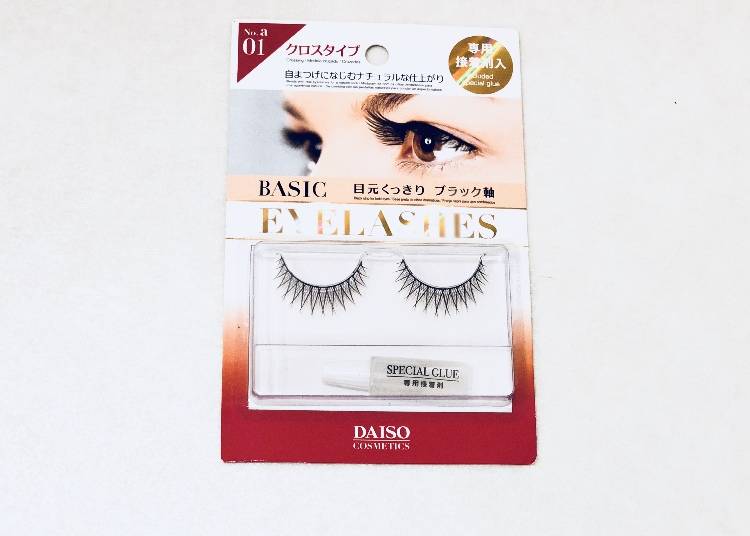 Japanese fashion magazines often praise the quality of Daiso's false eyelashes. There's an incredible variety sold, but these criss cross are great if you don't know where to start
Each package comes with a miniature bottle of glue. Apply the glue evenly across the base of the lash. Wait until the glue becomes tacky, then affix for lashes to the base of your natural lashes. Be sure not to get the glue in your eye!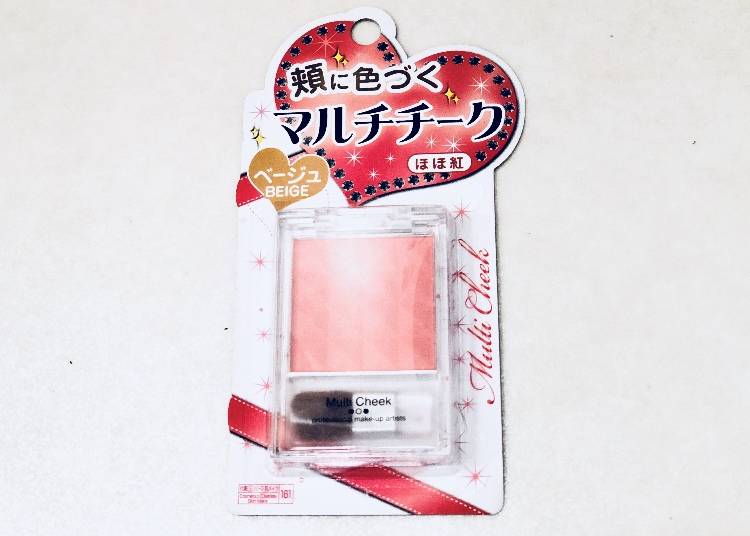 Master the no-makeup look by adding a hint of color to your cheeks. Daiso's blushers come in several shades. While the packaging says "beige" the color is closer to dusty pink. The color goes on very faintly, so you can adjust the intensity of your blusher as needed.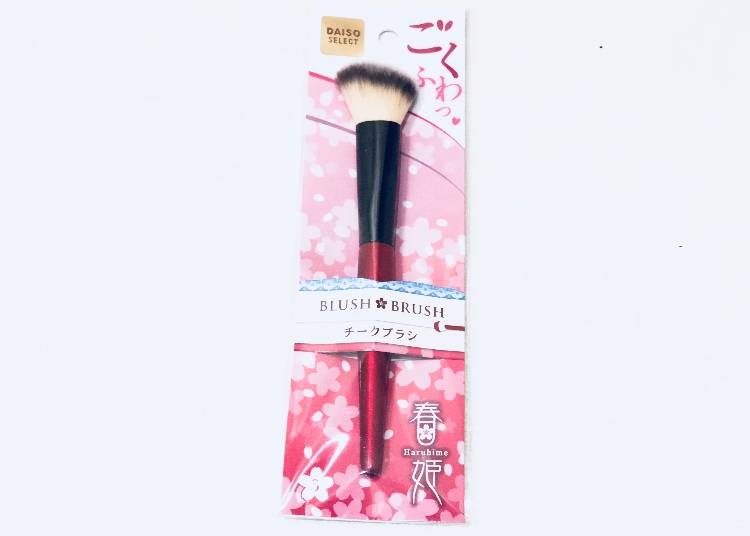 You'll want to buy this brush just for the cherry blossom packaging! Contour and define your cheeks with this soft angled blush brush. It's suitable for both powder and cream blushers.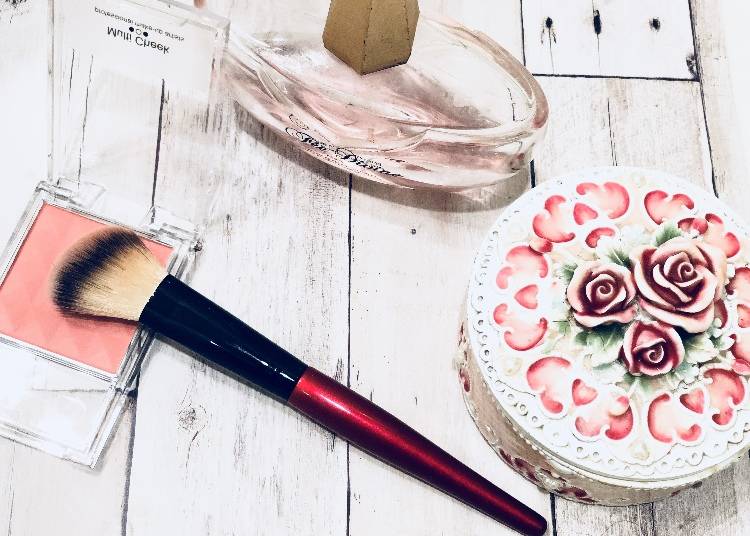 The full sized long red handle is smooth and fits nicely in your hand. It's an elegant addition to your makeup pouch and vanity, too!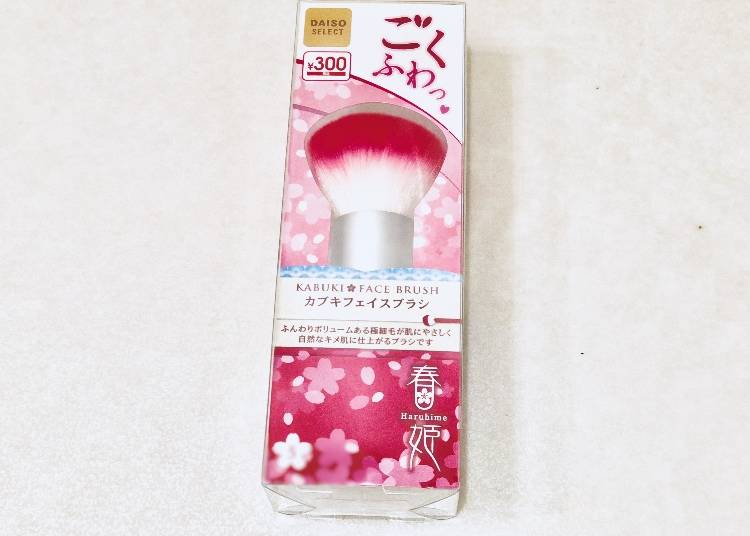 Every aspiring makeup artist needs a kabuki brush in their arsenal! Priced at 300 yen (318 yen after tax), this dome shamed kabuki brush with soft bristles delivers.
Use it to apply bronzers, shimmer, and finishing powder for a polished look that is just as elegant as the packaging!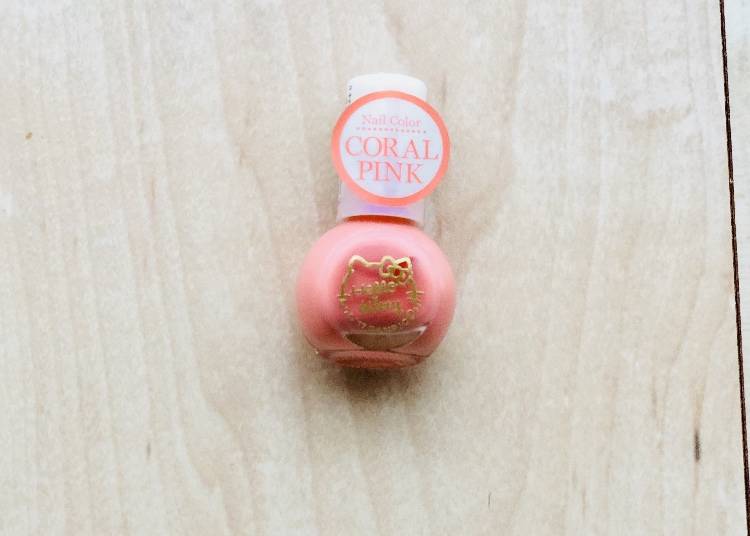 Add a little kawaii to your life with this adorable miniature bottle of Hello Kitty nail polish. A variety of colors are available but coral pink is flattering for all skin tones and spices up your wardrobe with just a hint of color.
The mini bottle fits perfectly in your makeup pouch, so you can retouch your manicure at anytime.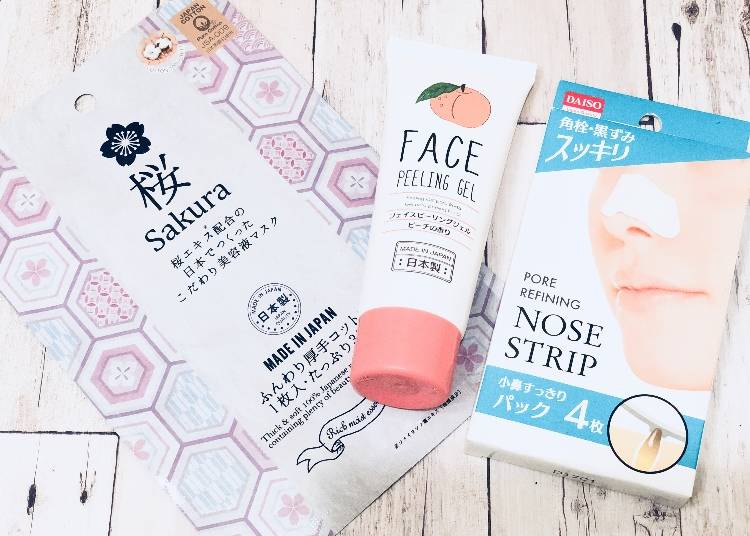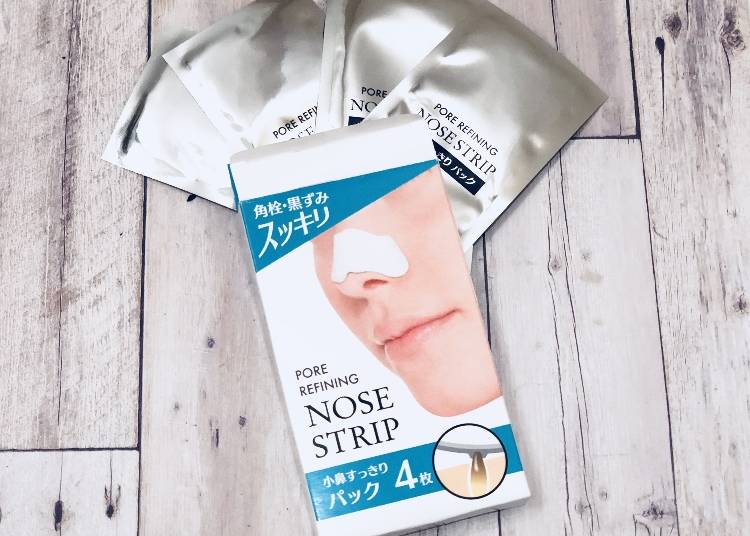 Pore refining nose strips are a great addition to your skin care regime. There's something oddly satisfying about removing a dried pore strip from your nose and delighting in the removal of dirt, dead skin and oil. These pore strips deliver despite being only 100 yen, so you'll definitely want more than one box.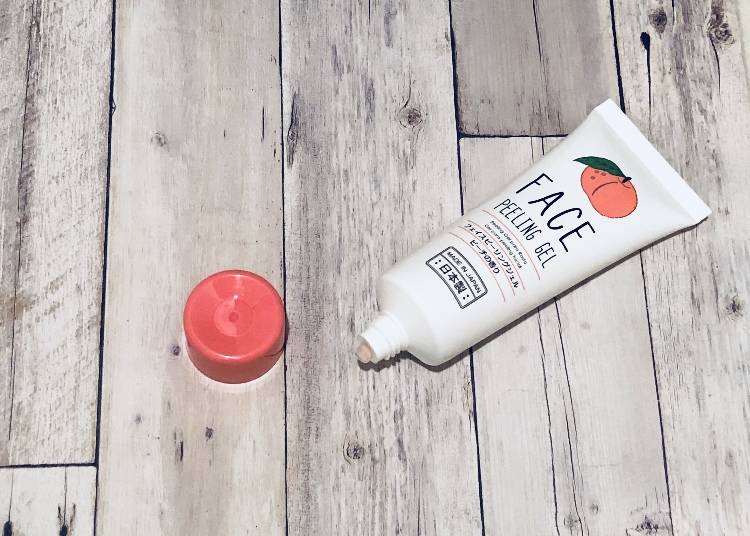 Rid your skin of impurities with this peeling gel made in Japan. As you rub in the pale pink gel, the particles build up, releasing a light peach scent with each movement. This peeling gel glides smoothly across your skin, but the lack of a peeling effect leaves room for improvement. To use, simply rub into your face after washing.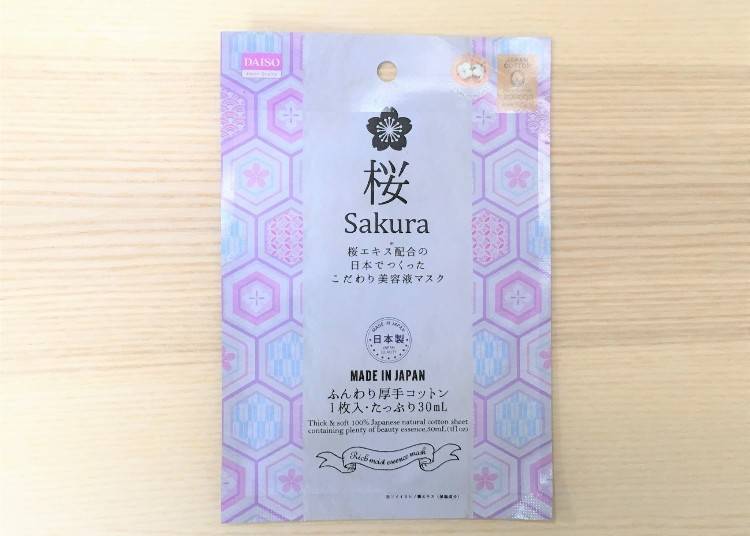 Unwind after a long day with the faint scent of Japan's beloved flower, sakura. You'll feel as pretty as a dainty cherry blossom petal when you're done! Made in Japan with moisturizing sakura extract, this sheet mask is the perfect souvenir -- but be sure to pick up a few for yourself!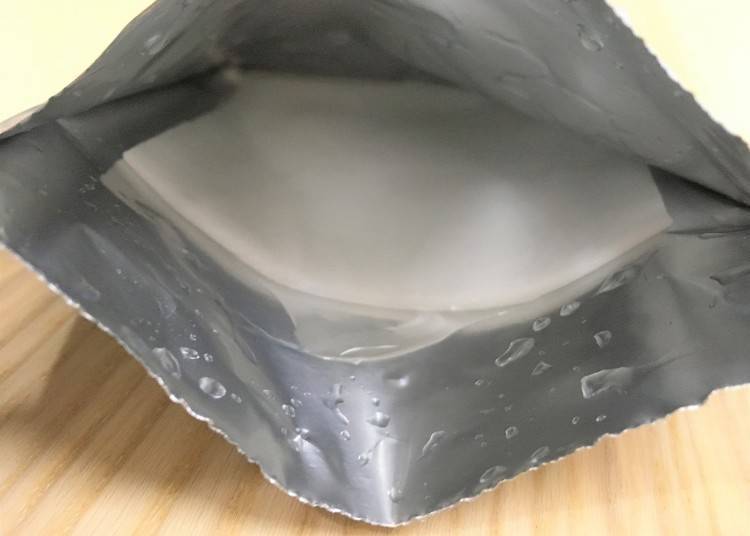 With a generous 30 millimeters of essence in the package, it's best to use this sheet mask after a bath. That way, you can apply the excess essence all over your body to lock in moisture.

Now that you know which products are worth your yen, find a Daiso near you in Tokyo:
ザ・ダイソー 原宿店

Address

107, 1-19-24, Jingumae, Shibuya-ku, Tokyo, 150-0001, Japan

Hours: 10:00-21:00
ザ・ダイソー 浅草ROX店

Address

4F Asakusa Rox 1-25-15 Asakusa, Taito-ku,Tokyo

Hours: 10:30-21:00
ザ・ダイソー 上野店7F

Address

7F 4-8-4 Ueno, Taito-Ku, Tokyo

Hours: 10:00-21:00
Daiso (Tokyo Skytree Town Solamachi)

ザ・ダイソー 東京スカイツリータウン・ソラマチ

Address

4F Tokyo Skytree Town Solamachi East Yard 1-1-2 Oshiage, Sumida-ku, Tokyo

Hours: 10:00-21:00
ザ・ダイソー 新宿サブナード地下街3丁目

Address

Daiso Shinjuku Subnade Chikagai 3 Chome

Hours: 10:00-21:00
ザ・ダイソー サンシャインシティアルパB1F

Address

3-3-1, Sunshine City Alpa, Higashiikebukuro , Toshima-ku, Tokyo, 170-0013, Japan

Hours: 10:00-21:00
*The main image is from Shutterstock.com
*This information is from the time of this article's publication.
*Prices and options mentioned are subject to change.
*Unless stated otherwise, all prices include tax.
Limited time offer: 10% discount coupons available now!