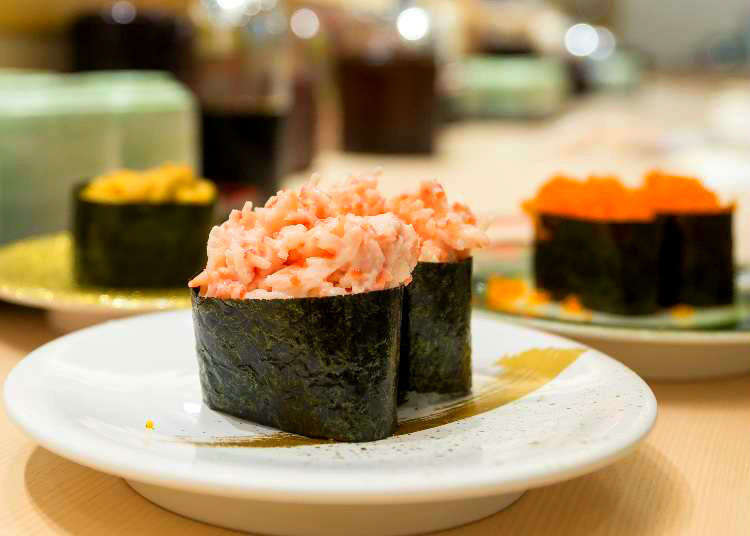 Japanese food has all but become a global phenomenon and is often regarded as fine cuisine. At the forefront of Japanese cuisine is sushi, of course. Speaking of sushi, everyone is familiar with conveyor belt sushi restaurants—they're an inherent part of Japanese daily life. Since the first conveyor belt restaurant opened in Osaka in 1958, they have spread rapidly all across the country.

Of course, visiting such a restaurant is on top of the must-do list of quite a lot of people coming to Japan. We were curious about that topic and asked a couple of expats what their favorite and least favorite sushi toppings are at Japan's iconic conveyor belt sushi!
Everyone's #1 Favorite Sushi Topping: Salmon!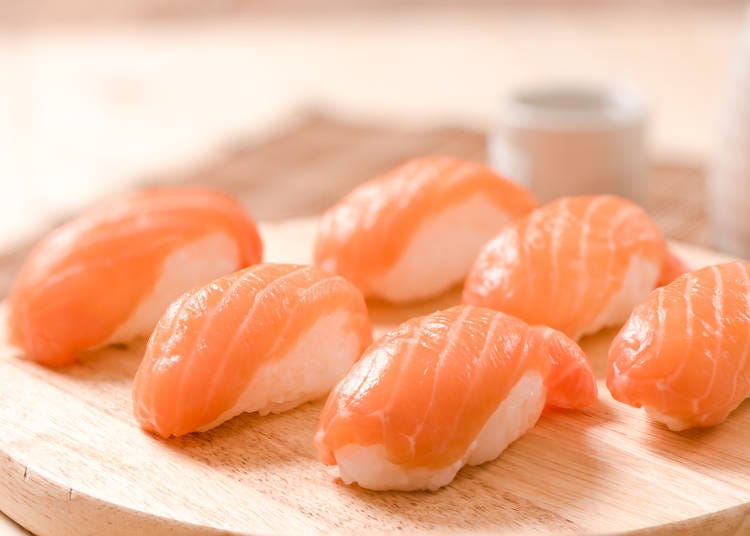 Salmon is the undisputed king of sushi toppings in terms of popularity among Non-Japanese gourmets, but even Japanese people like the flavorful fish. People who usually shy away from raw seafood often still find salmon enjoyable because it is part of many cuisines and food cultures.

"I love 'toro-salmon' (fatty), and I think I just had about 20 plates of it before this interview (laughs). It's raw fish, but there's no smell and I love the rich, oily taste." (American man, 20s)

"I eat salmon a lot in my home country, and I like the simple 'salmon' the best. It goes great with soy sauce but also matches less traditional arrangements such as cheese and avocado. Also, the price is really reasonable for something so good!" (French woman, 20s)

"I often eat 'aburi-salmon' (broiled) because I don't like raw fish that much, so there aren't many options for me at a conveyor belt sushi restaurant. The half-raw broiled salmon is the only thing I enjoy." (Chinese man, 30s)

Non-traditional creations such as broiled salmon and salmon with onions and mayonnaise are a big part of the charm of conveyor belt sushi restaurants!
Shrimp Takes #2! The Uniqueness of Japanese Conveyor Belt Sushi Restaurants!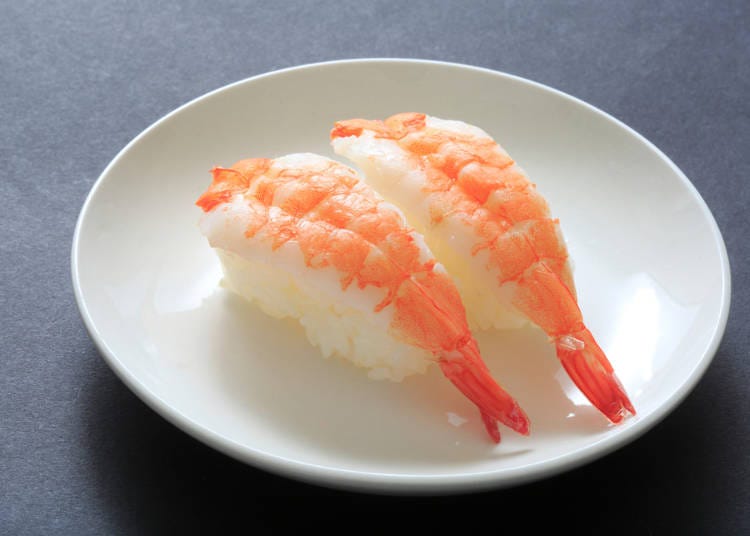 The second-most popular sushi topping is shrimp. Just like salmon, shrimp is part of many food cultures around the globe, so that certainly is a sushi variety that appeals to many people.

"Shrimp avocado is the best! I love mayonnaise and it tastes amazing with it. On top of that, this combination makes for great photos for social media. It's almost like a salad and I was surprised to find something like that at a Japanese conveyor belt restaurant. That's really interesting." (American woman, 20s)

"I don't remember what it was called, but I really like shrimp topped with cheese and lightly cooked. There are plenty of shrimp dishes in China, but this one really seemed like a unique Japanese sushi creation." (Chinese man, 20s)

"I love the standard 'steamed shrimp.' It has a nice firm-to-the-bite texture and is healthy, so a great choice while on a diet." (Thai woman, 20s)

Steamed shrimp seems really popular among the international sushi gourmets, while the raw varieties such as "ama-ebi" or "nama-ebi" were quite unpopular. A lot of countries don't have a seafood-focused cuisine in the first place, so this result makes sense.

When it comes to shrimp, pairings such as avocado and broiled cheese also ranks very high. It seems like a lot of international eats like the beautiful appearance of the sushi and can't resist trying. It's interesting to hear that people share a preference for a topping, but everyone seems to like it prepared just a little different!
Ramen at a Sushi Shop? Honorable Mentions!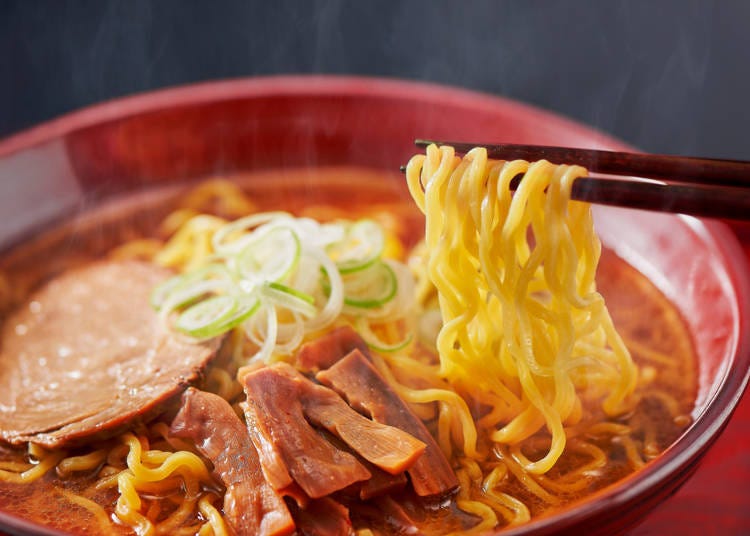 Here are a few honorable mentions that didn't make the popularity ranking but still stood out to us as interesting.

"I always get 'fried chicken' with my sushi. Unlike fried chicken you might find in the US, it's seasoned with soy sauce, smaller, and easy to eat. Goes great with beer, too." (American man, 30s)

"I can never resist when a plate of melon or pudding moves by. Having not only sushi but also desserts and such... I feel like Japan would put anything on the conveyor belt! (laughs)" (Chinese woman, 20s)

"I often order ramen instead of soup at conveyor belt sushi restaurants. Miso soup alone isn't quite enough for me, but ramen is just right. It makes me happy that I get to enjoy my two favorite Japanese foods together." (American man, 20s)

While our interviewees are surprised to find dishes other than sushi on the conveyor belt, they also seem to accept and enjoy that much more willingly as Japanese people.
Least Favorite Sushi Toppings: Ikura (Salmon Roe) Comes in First!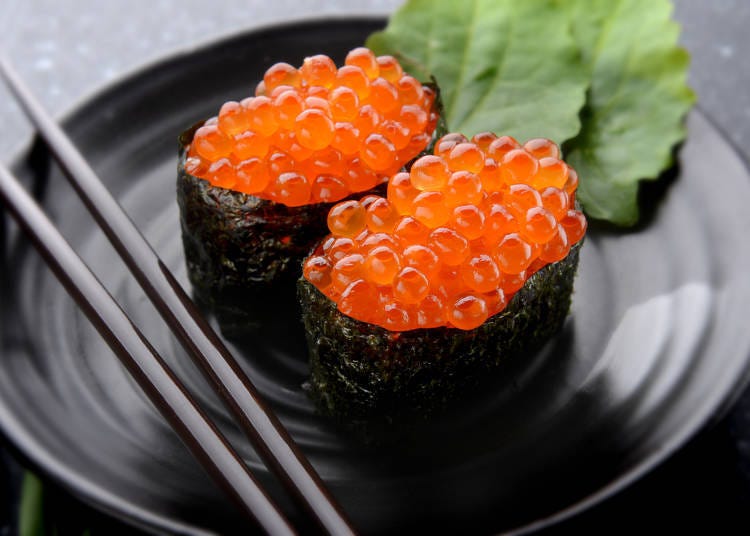 "Yeah, ikura. No matter how much I want to like it, I just can't bring myself to. I enjoy a lot of Japanese food by now, but ikura is something that I will never find tasty." (American male, 20s)

"Ikura looks kind of grotesque and weird. It reminds me of eyeballs, somehow." (Canadian male, 30s)

"I hate the texture. You bite on it and nothing but salty liquid comes out, that's not exactly tasty..." (French woman, 20s)

While common in Japan, eating roe is a rather rare custom on a global scale. For Japanese people, it's a high-quality food loved all around the country, so ikura being so unpopular with international eaters can be surprising for the locals.

On top of that, the standard at Japanese sushi restaurants, not only conveyor belt-style places, is gunkan-maki (battleship rolls) with ikura, which is also a point of frustration. Few countries outside of Japan have a custom of eating seaweed, so the dark appearance of the battleship roll might also be unappetizing for some.
Squid is the #2 of Least Favorite Sushi Toppings!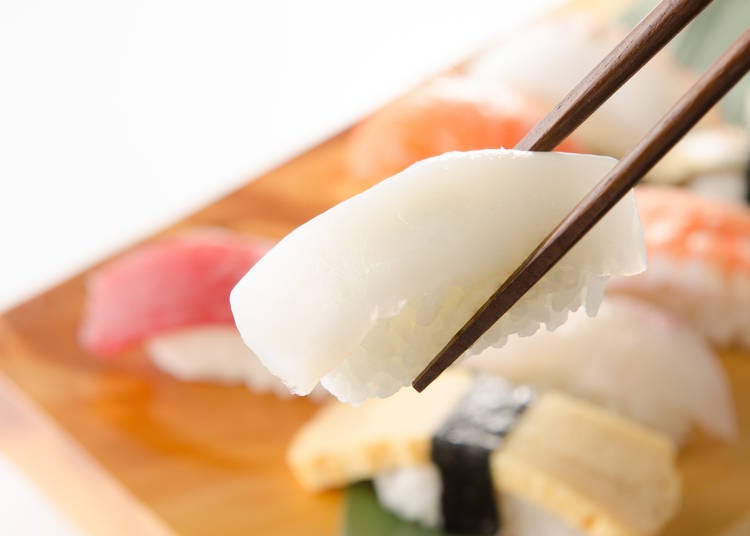 "Squid is a staple ingredient in Chinese cuisine, so I thought it might be great on sushi. However, it was nothing special and I was a bit disappointed." (Chinese man, 20s)

"I really like grilled squid but hate how slimy raw squid is. I hope that cooked squid toppings will become more popular for sushi." (Korean male, 20s)

"In France, I ate a lot of squid, but I cannot eat it raw. I don't get what is supposed to be good about it." (French woman, 20s)

Squid is a seafood that's eaten all around the world, so one could think that squid sushi is rather popular. However, as a sushi topping, it is surprisingly unpopular. The reason seems to be the unique texture when it's raw.

Raw squid is somewhat slimy and chewy, which seems off-putting to many. Japanese people, too, shy away from food that has an unfamiliar texture.
Enjoy Sushi Freely and with an Open Mind!
This wasn't the first time that LIVE JAPAN has done a survey in regard to the most popular and unpopular sushi toppings among Non-Japanese gourmets. Compared to the last time, "broiled salmon" has become very popular, alongside other creative salmon creations. That is probably because we specifically focused on conveyor belt sushi where many non-traditional sushi creations freely come and go.

For Japanese people, conveyor belt sushi restaurants are an inherent part of daily life. If you're someone who likes to stick to the same toppings, why not challenge yourself the next time and try something new? You'll surely discover a variety of new flavors and might even find a new favorite! Head to the nearest conveyor belt sushi shop and dive right in!

*This information is from the time of this article's publication.
*Prices and options mentioned are subject to change.
*Unless stated otherwise, all prices include tax.