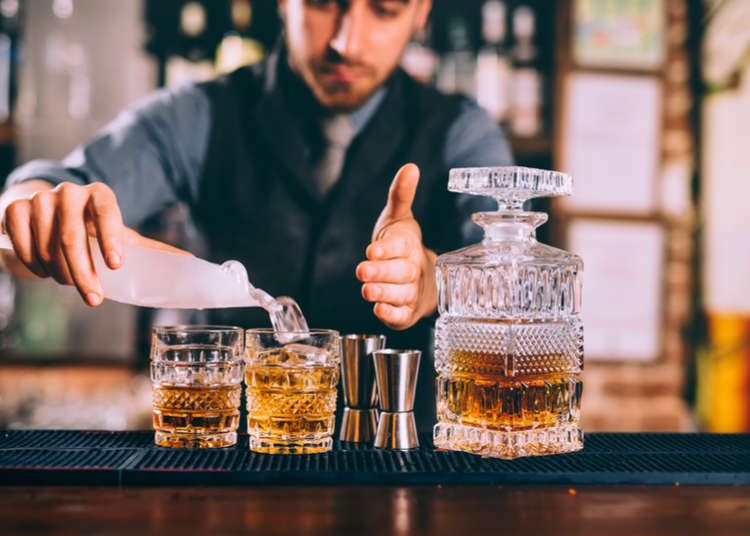 Let's take look at Japanese whiskey. Countless global awards, insatiable demand, and immeasurable rarity have made the country's whiskey known far and wide. Whiskey collectors know it better, hunting for the rarest bottles the world over.

While the spirit is loved throughout the globe, the Japanese population, which once primarily consumed imported whiskey, has also come to greatly appreciate their homeland's whisky. Sadly, this means that many limited releases never make it out of Japan.

If travelling to Japan, however, the opportunity to try some of the most sought-after Japanese whiskies is within grasp. Here are the bottles to seek out in bars and stores around Tokyo.
Nikka Miyagikyo Moscatel Wood Finish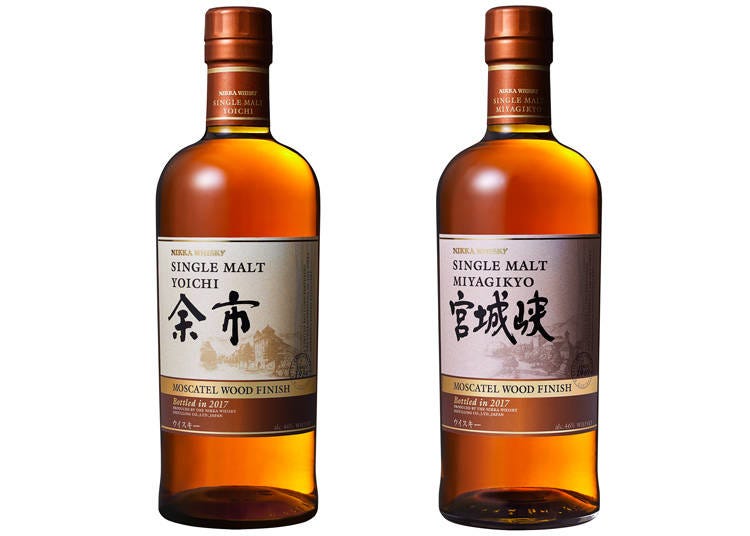 Just under Suntory stands Nikka, Japan's second largest whisky producer and owner of the renowned Yoichi and Miyagikyo distilleries. After managing the Yamazaki distillery for a decade, Masataka Taketsuru ventured out on his own, on his mission to create whisky as intense and powerful as the Scots.

In 1934, he founded the Yoichi distillery in Hokkaido, and the Nikka brand was born. While Yoichi focused on creating bold, peated, smoky expressions, Miyagikyo, the company's second site founded in 1969, brought fruity, light, fresh notes to Nikka's repertoire of flavors.

The Yoichi and Miyagikyo Moscatel Wood Finish single malts were released at the end of September 2017, exclusive to Japan. 3,500 bottles of each were released and distributed across Japan, to Nikka's bars and other establishments. The bottlings sold out instantly, but luckily several bars in Tokyo still have to half full bottles left on the shelf.

Both are stellar, but the Miyagikyo's spicy, fruity character is wonderfully enhanced by the influence of the Portuguese fortified wine. The tropical fruits are intensified, while the spice mellows atop notes of thick honey.

The venture into unique, unusual cask finishes like Moscatel can be seen as Nikka's way of dynamically entering the modern whisky market.
Chichibu Mizunara Wood Reserve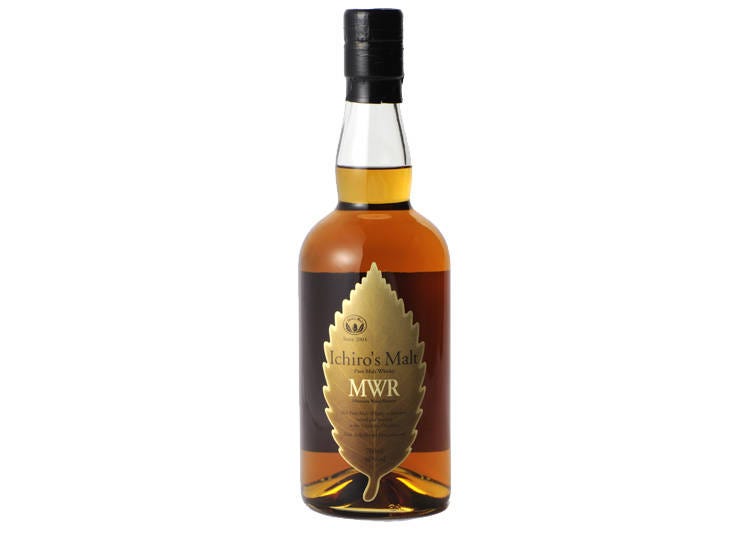 Chichibu is the leading distillery in the new movement of small, craft whisky distillers to take over Japan.
Founded in 2008, Chichibu is the brainchild of whisky legend Ichiro Akuto. Akuto's family once owned the now world-renowned Hanyu distillery which, sadly, shut down in the early 2000s. Not wanting to let his family's skill be lost, Akuto bought the remaining stock from Hanyu, and used it to fund his very own distillery, Chichibu.

The skill, passion, and drive found in the Chichibu team can easily be detected in their phenomenal expressions. Despite being young (remember the distillery has only been going for 10 years) Chichibu whisky offers immense depth and balance, and has already shone in global competitions. Just last year, the bottling released for the 2017 Chichibu Matsuri was named the "World's Best Single Cask Single Malt" at the World Whiskies Awards 2017. At the World Whiskies Awards 2018, the limited edition Chichibu Malt & Grain Limited edition was named the "World's Best Limited Blend".

For a first look at Chichibu, you can't go wrong with the Mizunara Wood Reserve. Not only will you have a chance to experience the flavours born through mizunara, the famous Japanese oak, you'll have a taste of one of Akuto's most popular expressions. It's a win-win.
Mars Komagatake Double Cellars Single Malt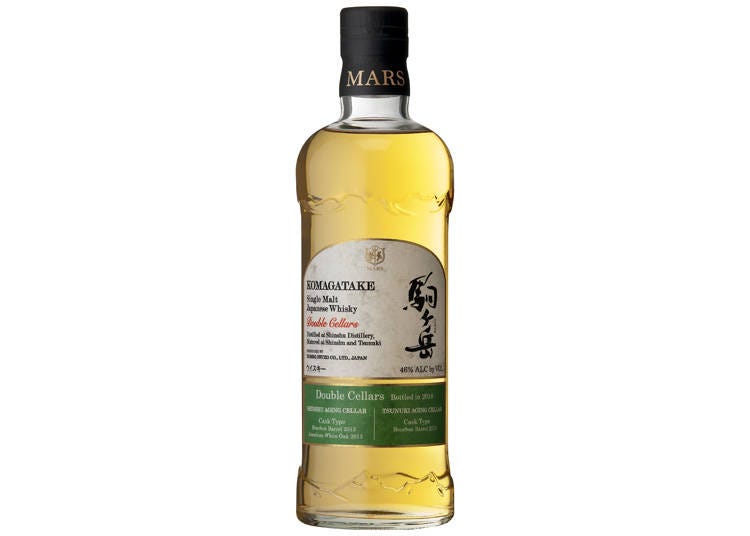 Following Chichibu, Mars Shinshu is Japan's second most popular small distiller, owned by Hombo Shuzo. The past has been quite difficult for the distillery, as the early 1990s saw the site halt production, amidst plummeting whisky consumption in Japan. Around 20 years later, in 2011, Hombo Shuzo resumed production at Mars seeing the increase in demand for Japanese whisky. The distillery has went from strength to strength ever since.

This 2018 release brings together Hombo Shuzo's two whisky distilleries, Mars Shinshu and the more recent Tsunuki, which started production in 2016 in Kagoshima. As this is a single malt, it means that all the liquid was distilled at one distillery, Mars Shinshu in this case. The vintages were matured at both sites, hence the title "Double Cellars." Distilled in 2013 and matured in bourbon and American oak casks, this was bottled in 2018 with 3,800 bottles available.

The nose brings fresh vibrant fruit, mango, pineapple, and plums while subtle vanilla from the bourbon casks leads to a sweet palate.
White Oak Akashi Single Malt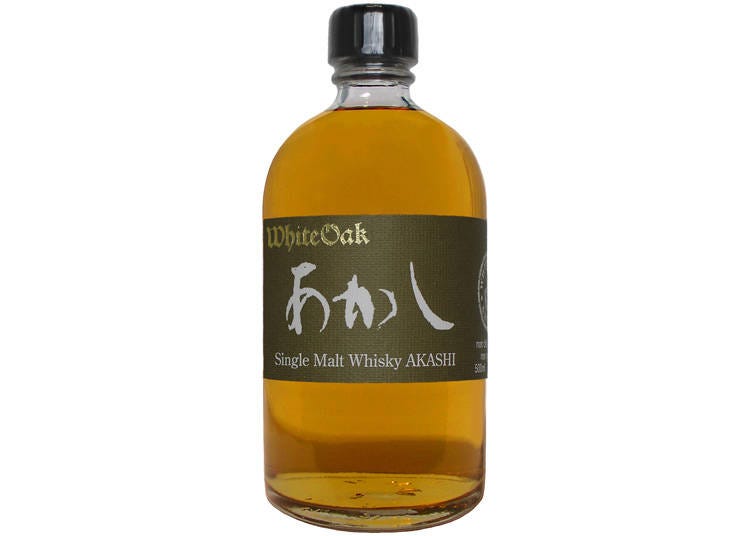 Eigashima Shuzo's White Oak distillery is one of the smallest whisky-makers in Japan, only producing whisky during several months the year. The site makes sake and shochu during the colder seasons. This makes their releases very limited, and quite hard to acquire.

The distillery's most popular range is the Akashi portfolio of single malts. Recent years have seen the distillery team experiment with unique oak maturation, recently releasing a Tequila aged expression in 2017.

We recommend trying any newly released Akashi single malt you can find, when in Japan, as there is always a limited bottling to be found around Tokyo. The 5 year-old Limousin oak Cognac cask is stellar.
Venture out, find bars hidden away in the alleys of Tokyo, and discover some of the most sought-after whiskies in the world.

Just be careful, many expressions from small Japanese distillers come in at cask strength, often well over 50% ABV. Make sure you don't have any early temple visits the next day.
Written by: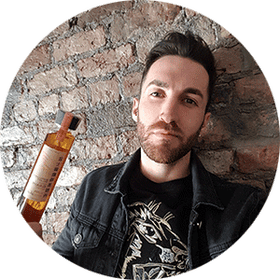 *This information is from the time of this article's publication.
*Prices and options mentioned are subject to change.
*Unless stated otherwise, all prices include tax.
Limited time offer: 10% discount coupons available now!