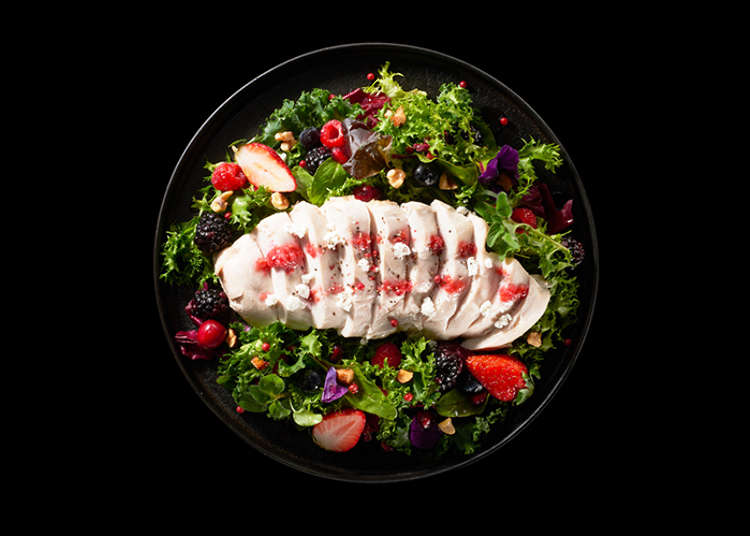 The end of a year marks all sorts of prizes and awards, reflecting on trends and events that happened in 2017, from the word of the year to the person of the year. As a gourmet-loving country, Japan has, of course, its own favorite yearly award: the Dish of the Year® 2017!
The Dish of the Year: Reflecting on Japan's Gourmet Trends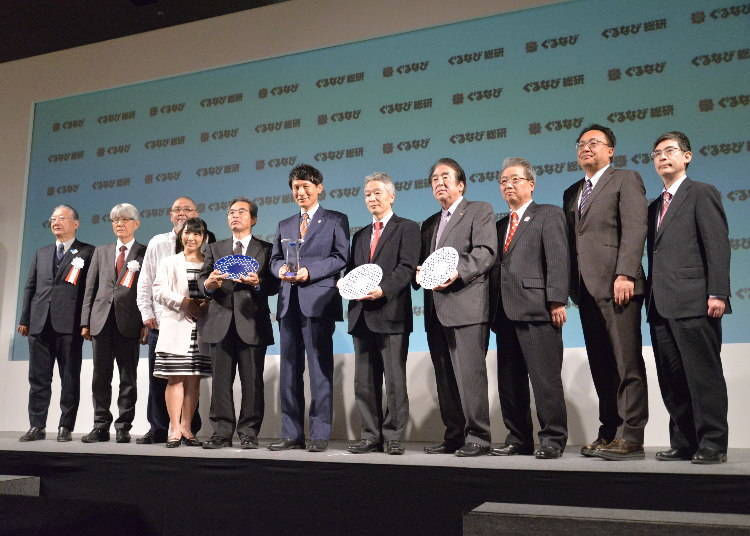 This award was created by the Gurunavi Research Institute in 2014 with the goal of both showcasing and preserving Japan's rich food culture, highlighting modern trends and preserving them for future generations. This year marks the 4th time that the Dish of the Year Award is given to a particularly influential gourmet trend.

The winner is chosen by looking at the big data of Gurunavi, one of Japan's biggest gourmet sites. The top 40 search keywords are selected under conditions like the number of searches and to what extent this number has increased. On top of that, members of the site fill out questionnaires and media screenings are held to find further keywords.

These runners-up are then carefully examined, based on three criteria: was this dish a big trend? Is this dish showing how society is changing? Is this dish memorable as part of Japan's food culture? The one that answers to those three questions is then crowned the Dish of the Year.
Chicken Breast is the Dish of the Year 2017!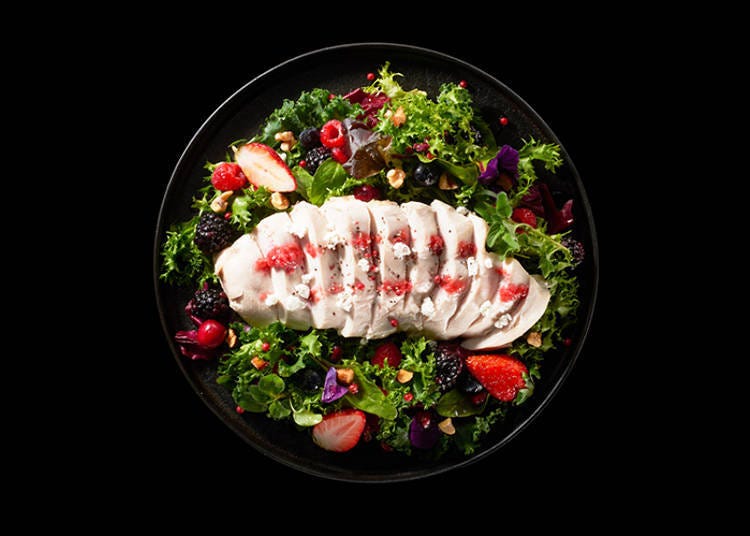 The year 2017 is all about chicken breast! The winner was represented by Satoshi Mizatono, the governor of Kagoshima Prefecture (right), as well as Yoshio Kitano, the managing director of Nanchiku Co. Ltd. And president and representative director of Nanchiku Farm (left) at the Dish of the Year press conference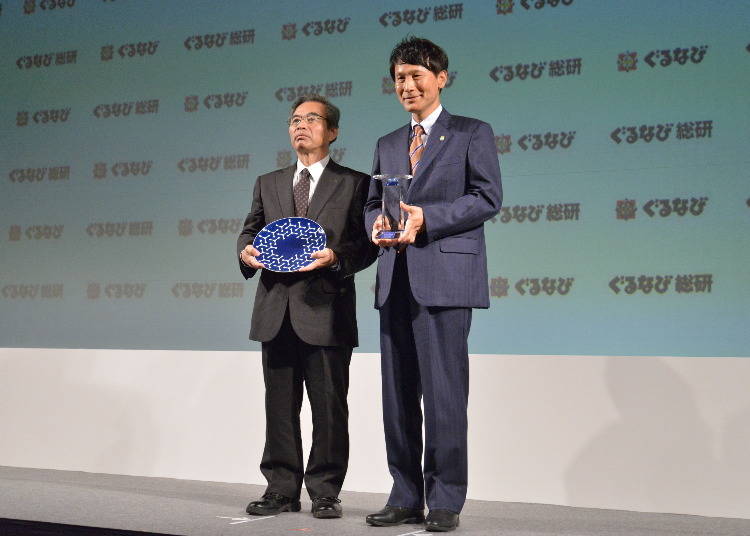 It's not just about poultry – not wings, not thighs, but chicken breast is a favorite of Japanese people right now. Traditionally, the country has preferred juicy, fatty thighs, but the aging population is developing a strong consciousness about healthy eating. People make an effort to eat enough protein while reducing carbs and fat – thus, chicken breast emerged as the perfect food to answer these needs.

In the past, chicken breast also was rumored to be rather dry because of its lack of fat, but trends of the recent years have proven this wrong. Now, people all over Japan season their poultry with shio koji, a healthy, traditional condiment, or carefully cook the meat at low temperatures for a delicious, soft juiciness. The biggest trend of 2017 was to add chicken breast to a fresh salad with plenty of vegetables and fruits, which has quickly become a go-to dish for many.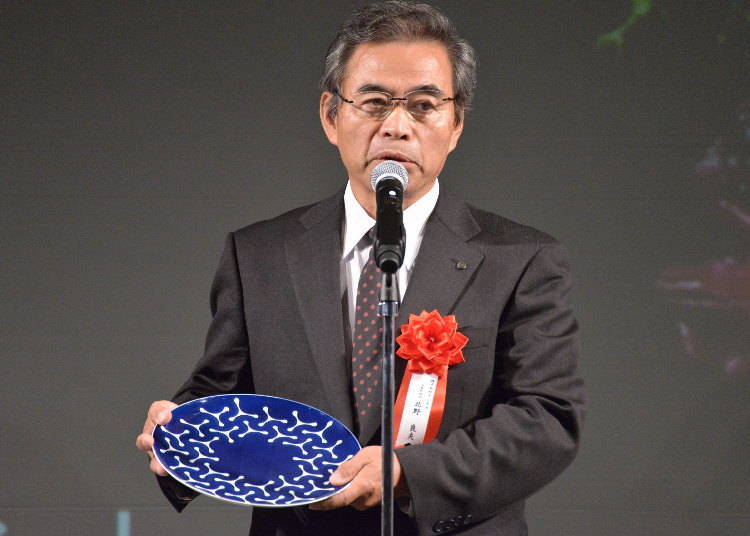 Yoshio Kitano of Nanchiku Co. Ltd., says that on top of already having launched raw ham made from chicken breast, he'd also like Japanese households to enjoy classic dishes such as shabu-shabu and sukiyaki in new ways.

Not only the taste is what makes chicken breast so popular. It also gained a lot of attention for its high content of imidazole dipeptide, an antioxidant that also has an anti-fatigue effect. "Chicken breast doesn't work against feeling tired, it works against the tiredness itself," explains Dr. Osami Kajimoto of the Tokyo Hiro Suimin Clinic.
Highly Carbonated Drinks Earns Second Place, Cheese Dak-galbi Gets the Booming Award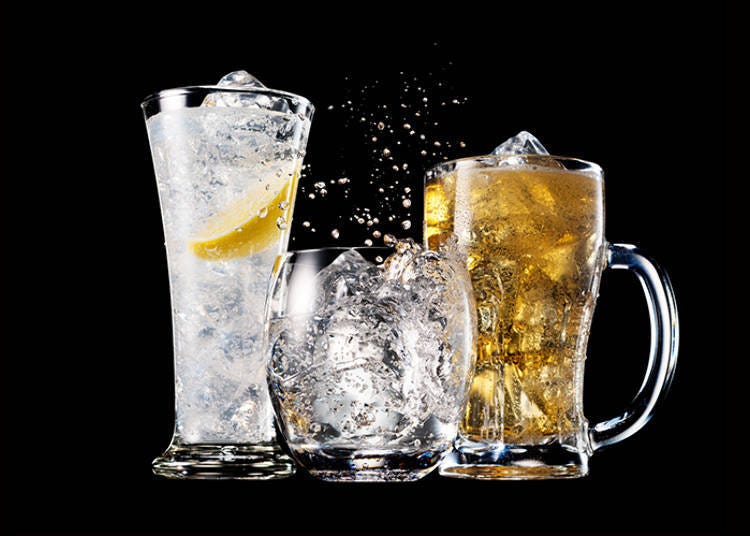 The second prize of the Dish of the Year Award snatches the keyword "highly carbonated drinks." It has actually already been a runner-up in 2016 and impresses with its longevity as a trend.

The production of carbonated water is seven times higher than 10 years ago and drinks such as lemon sour and highball are booming more than ever. "Highly carbonated" can be found as a menu point on restaurants across Japan, with more and more joining the trend. The prickling in the throat and the sparkling on the tongue is a feeling that many diners greatly enjoy. It is expected that highly carbonated drinks will soon not only be a staple in restaurants and pubs but also find their way into Japanese homes.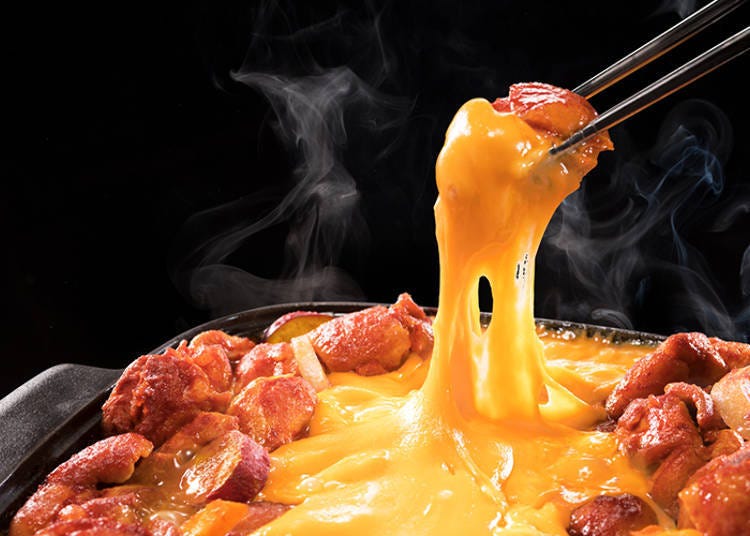 Cheese dak-galbi of the Korean cuisine earned the Booming Award. Dak-galbi is a delicious stir-fry of spicy chicken and vegetables, seasoned with gochujang chili paste. All of this is grilled on an iron plate and, as the name suggests, plenty of cheese is added to create the trendy cheese dak-galbi. Pictures of juicy chicken and stringy cheese have conquered social media by storm. Other cheese-related search keywords such as "raclette" and "fondue" have been trending for a while, but specifically "cheese dak-galbi" has increased by an amazing 1,500 percent!

Another noteworthy nomination is Japanese tea sweets. Not the traditional kind served for the tea ceremony, but rather Western-style parfaits and pastry made with Japanese teas such as macha and hojicha. "Insta-worthy sandwiches" that reveal a colorful and fancy inner life when cut in half and "Next Generation Sake," describing Japanese sake that has undergone a renewal of production methods, labeling, and branding ranked high as well.
Previous Dishes of the Year
The last years have yielded interesting results as well: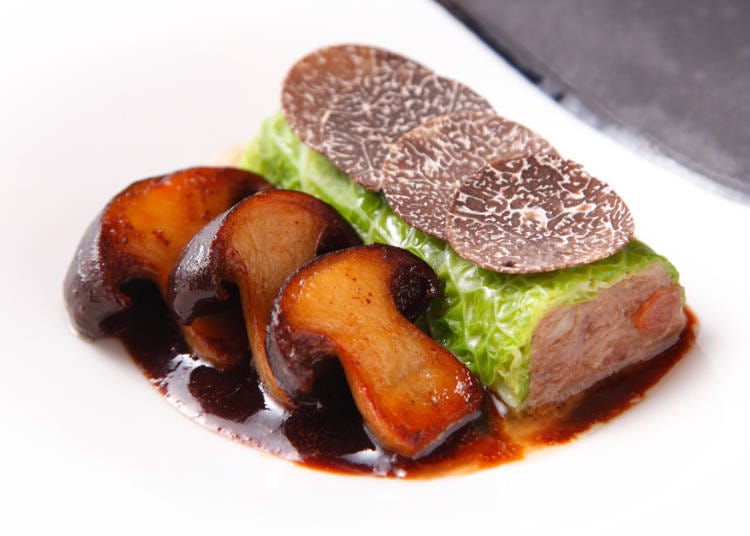 The first food that was crowned the Dish of the Year in 2014 was wild game. It was chosen in the wake of the Ministry of Agriculture, Forestry and Fisheries promoting game for culinary use and thus celebrated as an entirely new kind of Japanese cuisine culture.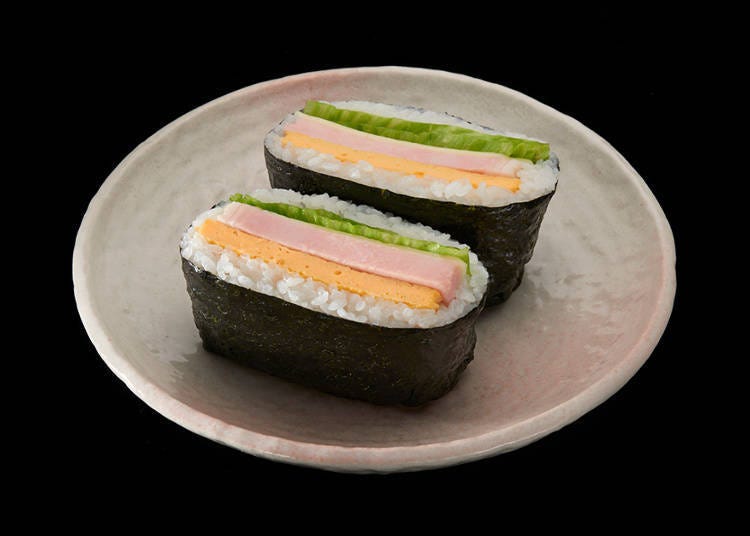 A fun dish called "Onigirazu" followed in 2015, the sandwich version of the classic Japanese onigiri rice ball. No one would have believed that such a standard dish could be reinterpreted in a way to create a massive media boom and hence, the title of Dish of the Year was well deserved.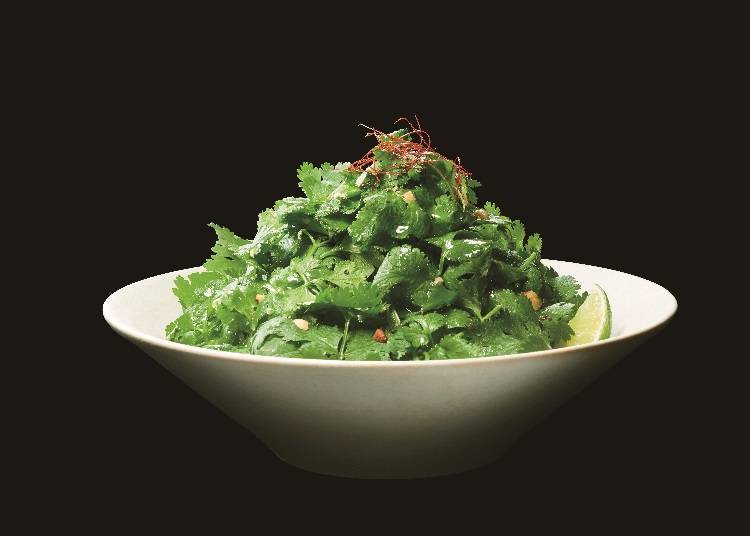 In 2016, cilantro (or coriander) conquered Japan's plates. It evolved from a mere condiment of international cuisines to a major protagonist of all sorts of dishes – even cocktails were focused on the flavorful herb. Fans went as far as to refer to themselves as "pakchists," from the Thai word "phak chi," expressing their love for cilantro.
This Year's Main Themes: "Social-Media Worthy" and "Health-Oriented"
Here is the full list of winners and nominees for the Dish of the Year 2017:

Dish of the Year: Chicken Breast Dishes
Second Place: Highly Carbonated Drinks
Booming Award: Cheese Dak-galbi
Runner-up: Japanese Tea Sweets
Runner-up: Insta-Worthy Sandwich
Runner-up: Next Generation Sake

The win of chicken breast represents the rising consciousness about health and healthiness in Japan's society. On the other hand, Insta-worthy sandwiches and cheese dak-galbi show how much social media influences our eating habits, creating massive trends that everyone talked about.

But enough talk about food – why not enjoy a juicy chicken breast yourself and ponder about the curious link between society and gourmet habits?
*This information is from the time of this article's publication.
*Prices and options mentioned are subject to change.
*Unless stated otherwise, all prices include tax.