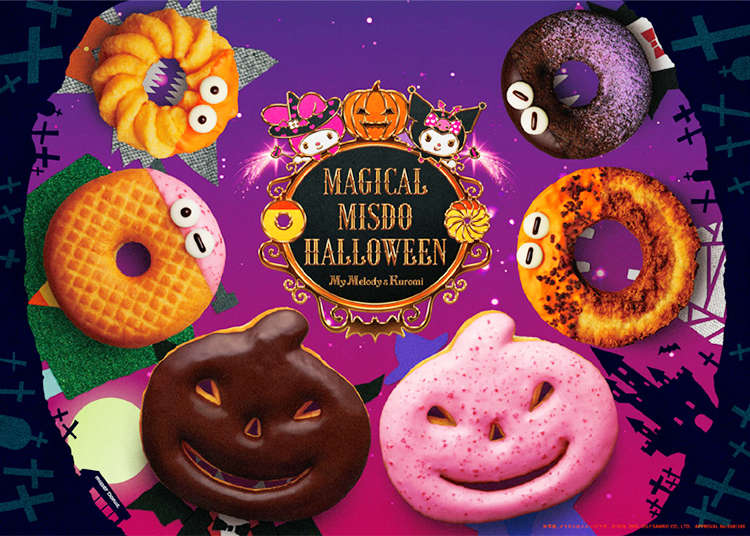 Japan can't do Halloween with that extra touch of kawaii – Mister Donut is making this very evident with an extra spooky selection of ghastly treats! Teaming up with two of Hello Kitty's friends, My Melody and Kuromi, look forward to not only donuts and donut pops to evoke a proper Halloween spirit, but also two cute blankets to keep you warm! Let's take a closer look.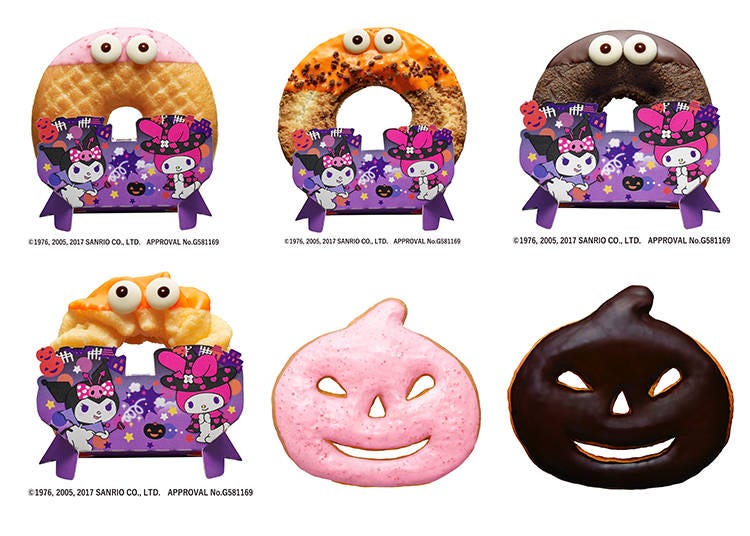 Mister Donut's Halloween campaign called the "Magical Misdo Halloween" starts on Friday, September 15. The story goes as follows: My Melody and Kuromi, all dressed up for Halloween, cast a spell on Mister Donut's regular selection to transform it into a variety of spooky donut monsters! There's Marlon the chocolate-and-chestnut vampire donut or Karurun the pumpkin-chocolate werewolf donut – in total, there are seven yummy monsters and abominations to be snacked on!
The Halloween donuts cost 162 yen each, with exception of the Jack o' Lanterns, which go for 183 yen a pop. For particularly hungry Halloweeners, we recommend the Big Jack o' Lantern for 561 yen!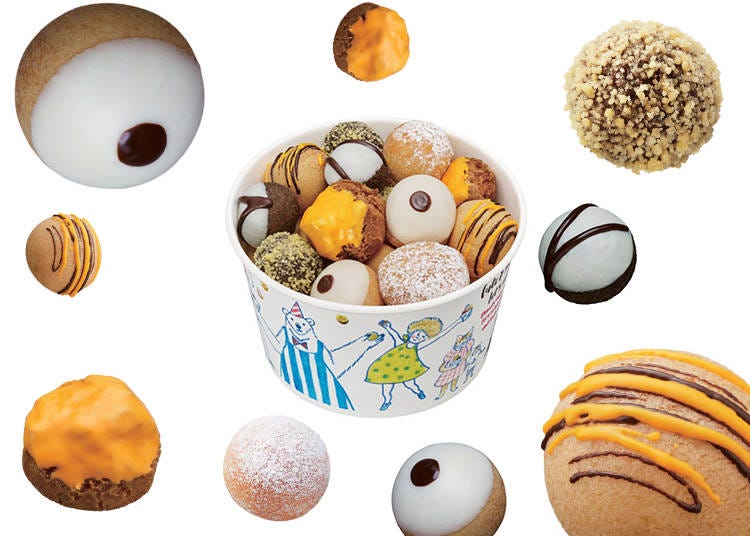 Next to Halloween-style donuts, My Melody and Kuromi are also responsible for a fun assortment of donut pops that, resembling eyeballs and pumpkins, evoke the spirit of Halloween and autumn alike. Get a nice selection of those donut pops in a box of either 8 (270 yen), 16 (520 yen), or even 24 (760yen), to share them with your friends or just nom them all by yourself.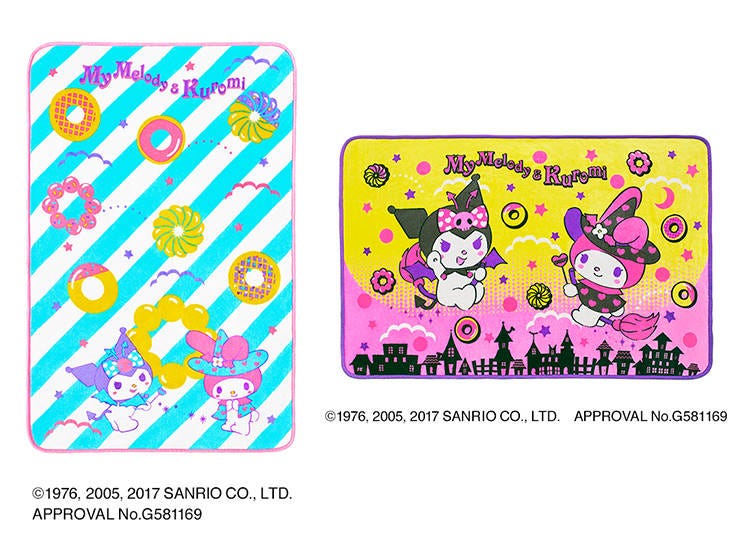 Mister Donut's Halloween event features My Melody and Kuromi in their adorable costumes themselves, however. Two special blankets adorned by not only the two Hello Kitty characters, but cute donut and Halloween patterns are available during the campaign! To get your hands on those, order one of four special sets:

・1 Big Jack o' Lantern + 2 donut pops + 1 blanket (972 yen)
・1 box of 5 donuts/pie of your choice + 1 blanket (972 yen)
・1 box of donut pops (16) + 1 blanket (918 yen)
・1 drink of your choice + 1 donut/pie of your choice + 1 blanket (864 yen)

The blankets are only available while supplies last, so fans of My Melody and Kuromi shouldn't wait too long! Both the donuts and the goods are available in all Mister Donut stores throughout Japan, so we're sure you won't have any trouble getting your hands on both yummy donuts and fluffy blankets. Just make sure the donut monsters don't eat you before you eat them – happy Halloween!
*This information is from the time of this article's publication.
*Prices and options mentioned are subject to change.
*Unless stated otherwise, all prices include tax.