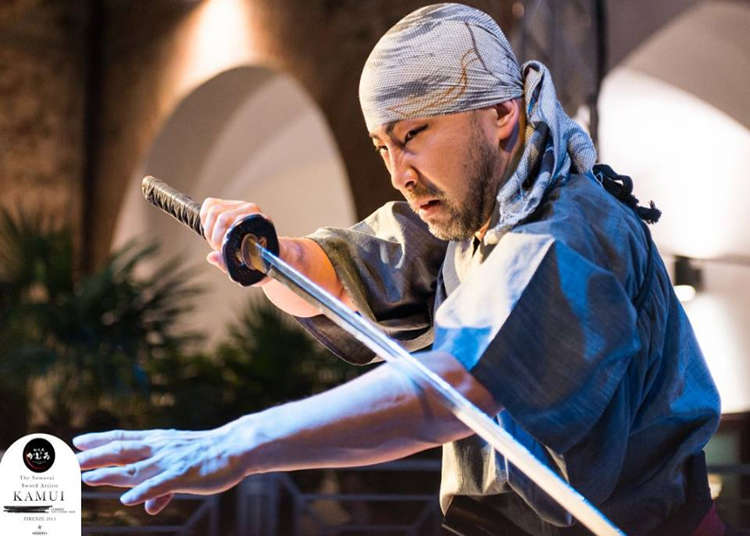 Tetsuro Shimaguchi is well acquainted with martial arts. Born in Saitama Prefecture, just north of Tokyo, he started his journey by studying kabuki, one of Japan's traditional art forms. Then, he became a "Samurai Sword Artist," and his path led him to work with Quentin Tarantino on the movie Kill Bill Vol.1 as the choreographer of the sword fighting scenes.

At age 47, Tetsuro Shimaguchi is one of those people who possess an undeniable presence. Friendly and passionate about martial arts, it is in a dojo in the north of Tokyo where the master welcomes us. There, he teaches both foreign tourists and Japanese students who wish to discover or study the discipline of Kengido, a sword-fighting art style that he developed after years of research.
Kill Bill: a Defining Experience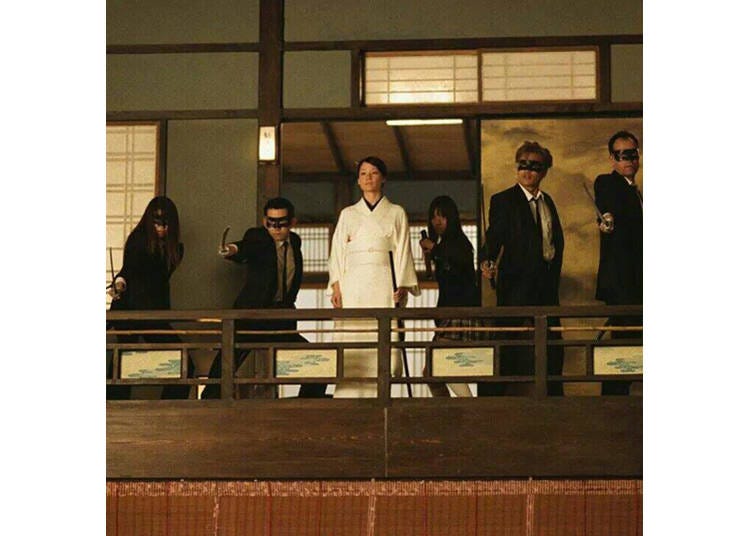 One of the fondest moments in the life of Tetsuro Shimaguchi clearly was the shooting of Kill Bill Vol. 1. The movie, released in 2003 and directed by Quentin Tarantino, has left its imprint on the world of cinema - so much that the combat scenes were recently recognized as the 21st century's best by the American Collider website.

"When you say Kill Bill, it works like an international passport. I'm the choreographer of Kill Bill, I'm a member of the Kill Bill cast – that's the most easy-to-understand passport when meeting other people," explains Tetsuro Shimaguchi. He lived the majority of this experience during the training sessions in Los Angeles and the filming in Beijing that followed. As the sword-fighting choreographer, but also as Miki, the first member of the Crazy 88 to be killed in combat. The scene sees him charging Beatrix Kiddo – played by Uma Thurman – and getting impaled on her katana before his body is thrown in the pool next to her.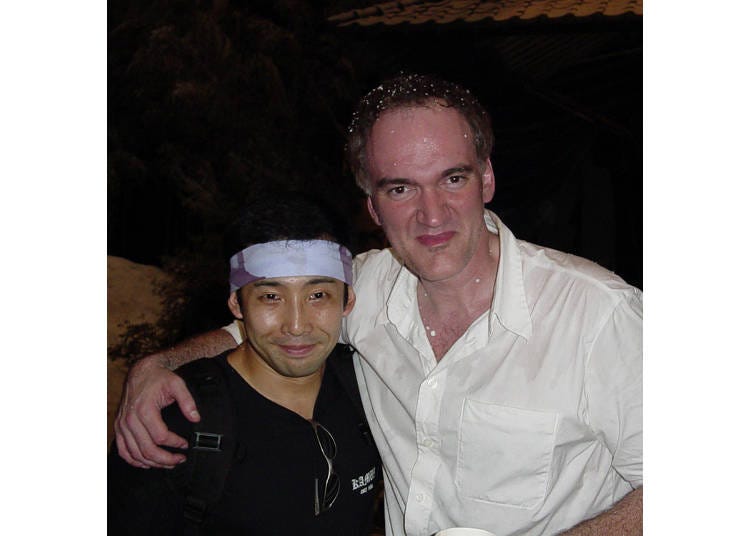 "I spent half a year with Hollywood stars, and the thing that I really learned was...well, how to put it. There are plenty of people who say 'I'm an actor' and put up a front, in a way. But as for those stars, I thought: 'Wow, they're really natural.' Real stars."
Nevertheless, one of the things he remembers the most is the respect with which stars such as Samuel L. Jackson or Lucy Liu treated him. "I got to be friends with them, and they're really honest people「...」Back then, I really was a young nobody – now I'm 47. At that time, I was about 32. I hadn't been able to enter any production at that point. An acquaintance of Quentin Tarantino noticed me. That's the story. To me, it really felt like the American Dream."
Kengido: Communicating Through Swordfight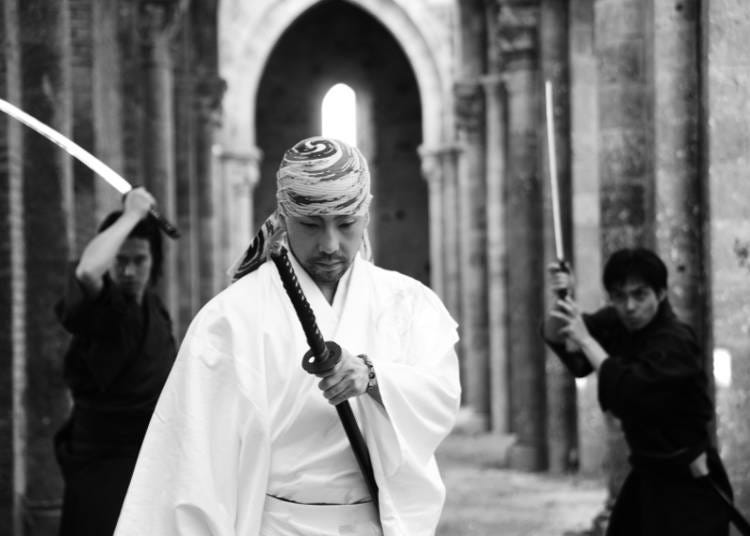 This experience in the world of Hollywood cinema would also be one of the founding stones of Tetsuro's following activities. First of all, by the creation of a group of samurai artists called Kamui. Founded in 1998 and made up of five members, Kamui holds performances in Japan as well as all around the world. Their main goal is to promote samurai culture through shows that mix acting, martial arts, and beauty of form.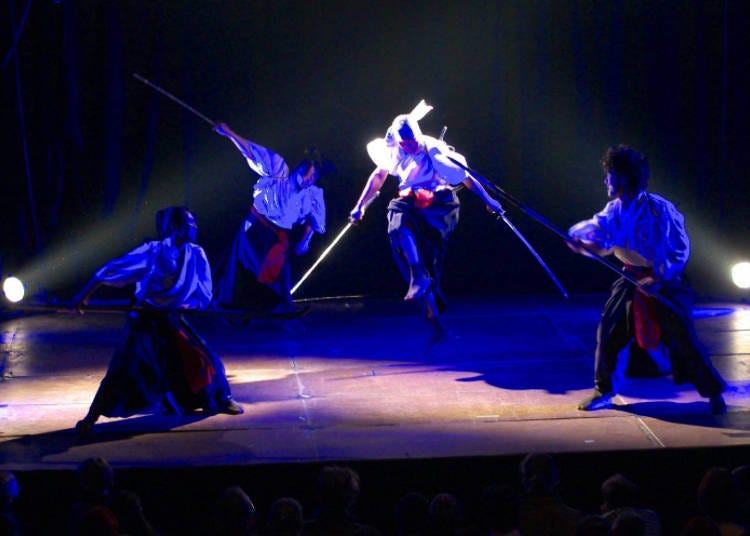 Then came the creation of the Kengido style, the result of twenty years of reflection. Integrating martial arts (swordplay) and performing arts, Kengido puts a strong emphasis on communication, so people who practice it can actually "feel" Japanese culture. "Communication is the most important thing, and we stick to that. You can't see someone's feelings, right? With your eyes. But you can see a blade," explains the master. "This is also what I teach to actors: you can see the way you hold and swing a blade with your own eyes — the form. But the most important things are the distance, feeling, and timing. You can't see those."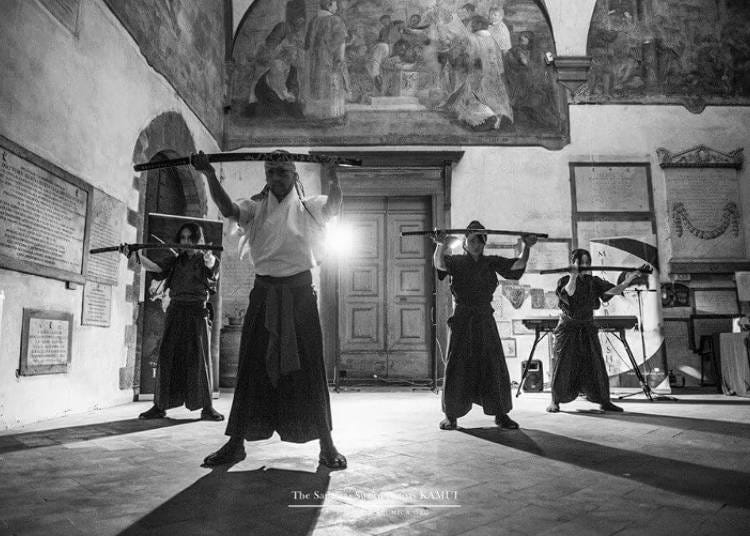 According to Tetsuro Shimaguchi, samurai were more than just fighters. They were men of culture who taught art, entertainment, but also education. And in the middle of all of what Japan has to offer – colorful pop culture, for example – they give an insight into something that can't be seen: thoughtfulness, consideration towards others, attention… "I think the masters of this are the samurai. I want to properly show that in my performances, make people excited, and make them feel 'I want to be like that.' "

For those who would like to try Kengido in Tokyo, English workshops are organized regularly. They generally include swordplay, exercises to improve mental awareness, performing arts, but also photoshoots and samurai dress-ups, depending on the options.

Kamui Official Website:
http://samurai-kamui.com/?lang=en
*This information is from the time of this article's publication.
*Prices and options mentioned are subject to change.
*Unless stated otherwise, all prices include tax.