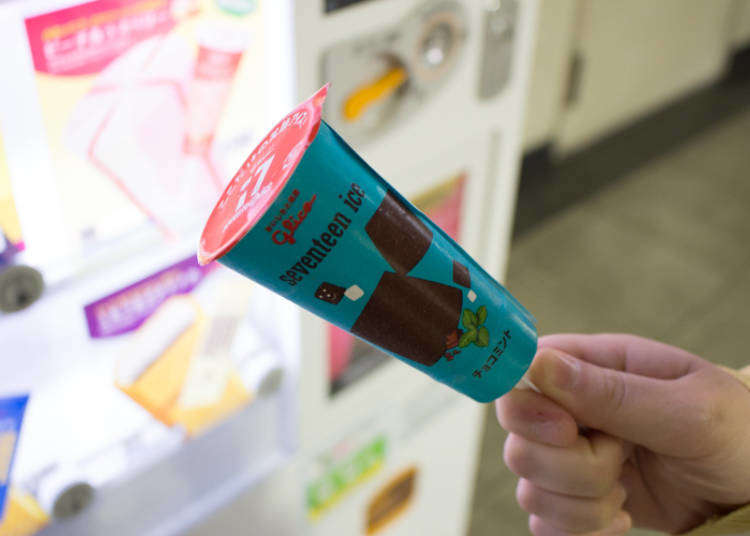 Seventeen Ice Cream is a popular ice cream found in vending machines in stations and tourist spots across Japan, and these vending machines are very well-known to Japanese people. However, recently Seventeen Ice Cream has become popular with foreign tourists.

Exactly why is this? We travelled to Glico's offices to find out the truth behind this phenomenon.
To discover the truth behind Glico Ice Cream, we visited their offices!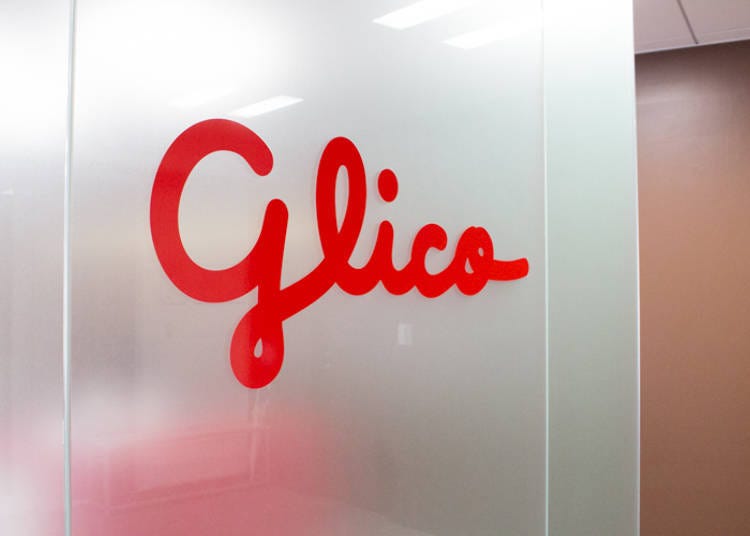 We visited their offices near JR Shinagawa Station. As soon as we opened the entrance door we could see the brand logo for Glico.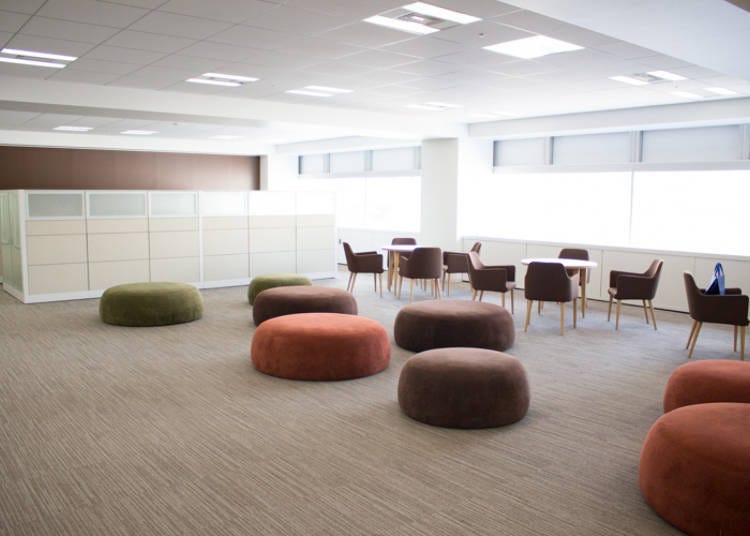 The lobby was very spacious, with the usual chairs and tables, but also some unusual chocolate-themed sofas!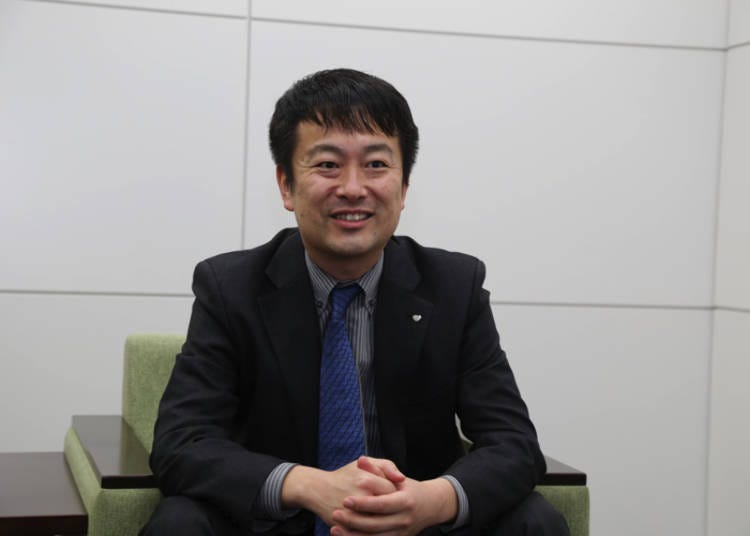 ▲Marketing Department – Mr. Endo Toshiyuki
LJ: Is it true that Seventeen Ice Cream is popular with foreign tourists?

Toshiyuki: "Yes, it is. We found out that many foreign tourists are going to the vending machines in Osaka Dotonbori and taking photos of them, it seems to be popular. We conducted a field investigation and discovered that there were indeed many foreigners buying ice cream. In short, yes it is true. (laughs)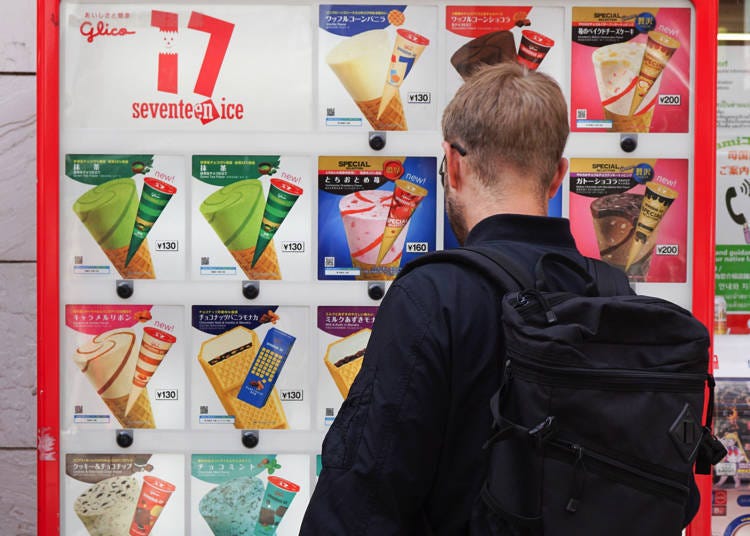 LJ: Why do you think that is?

Toshiyuki: I think the biggest reason is that ice cream vending machines are rare in foreign countries. There are very few countries where vending machines are placed on the streets like Japan. Even more so, because the machines sell ice creams rather than drinks it is interesting to people.

It is true that ice cream vending machines are rare in foreign countries. But how does the Seventeen Ice Cream vending machine operate? Let's take a look.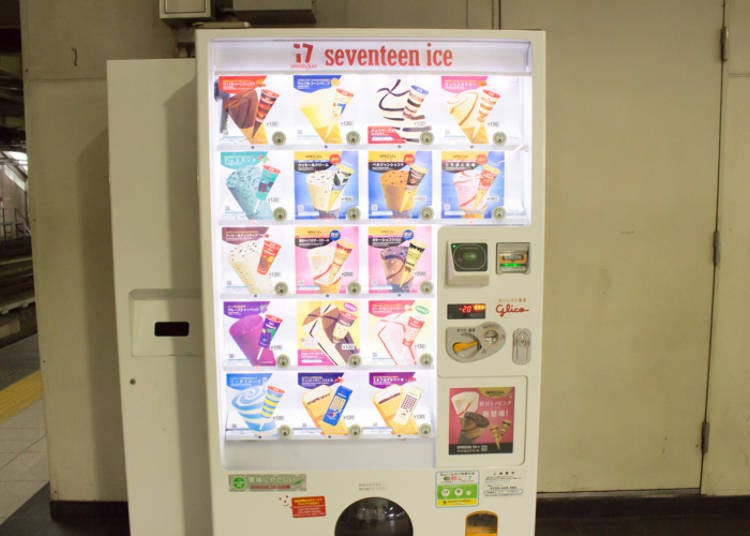 ▲Vending machine at JR Tachikawa Station (Nanbu Line)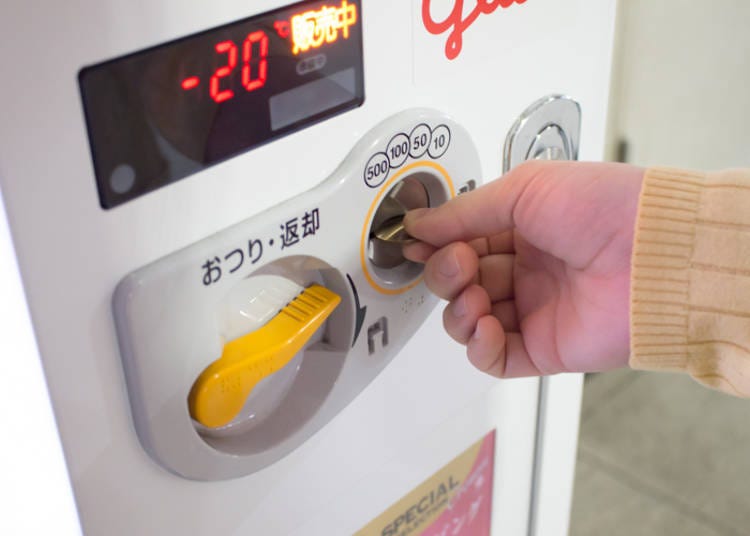 First, put some money in...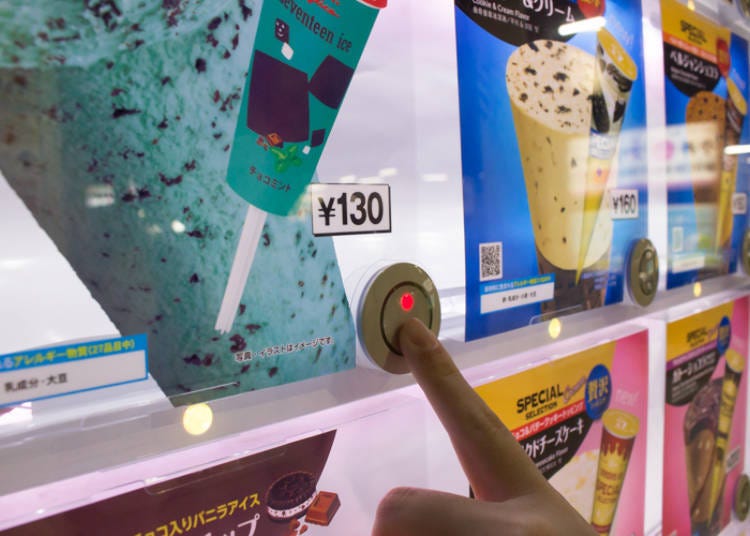 Choose the flavor that you want, and press the button. We chose chocolate mint!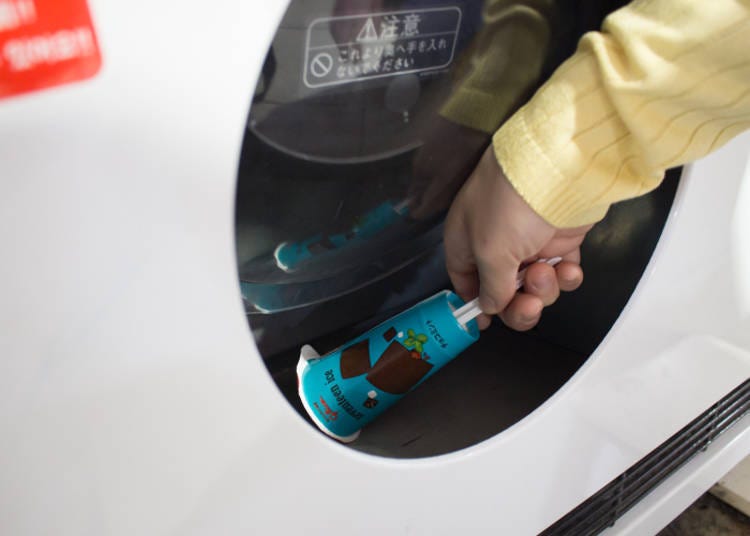 Then the ice cream pops out the bottom.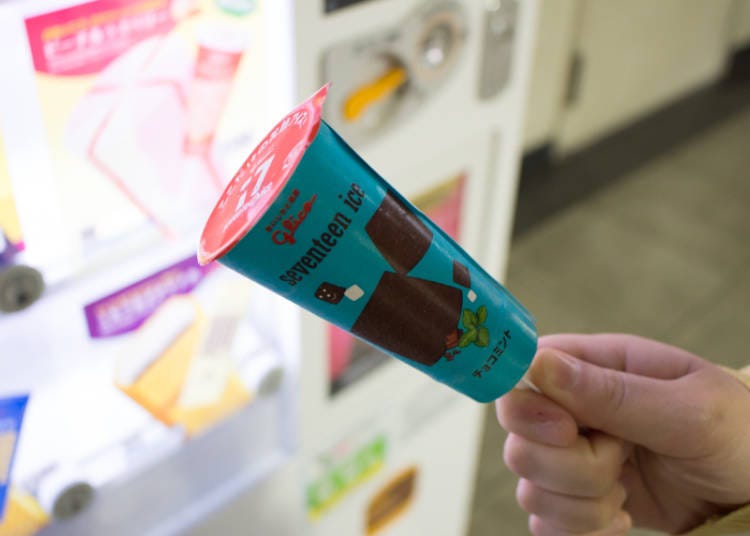 So, in truth it is exactly the same as buying a drink.
Popular flavor ranking for Seventeen Ice Cream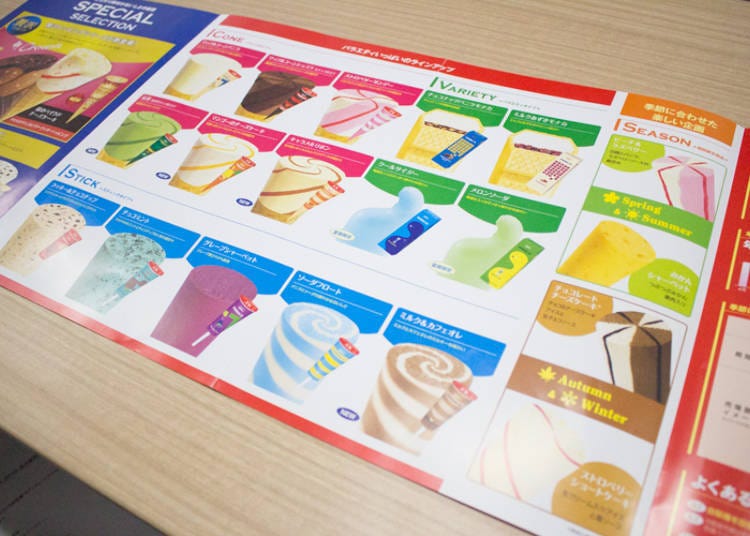 Are there any other countries where Seventeen Ice Cream is popular too?

Toshiyuki: Actually, we don't have any data on this. In 2017 we began exploring foreign markets, and we have started some projects in the hope that more foreign tourists eat our ice cream.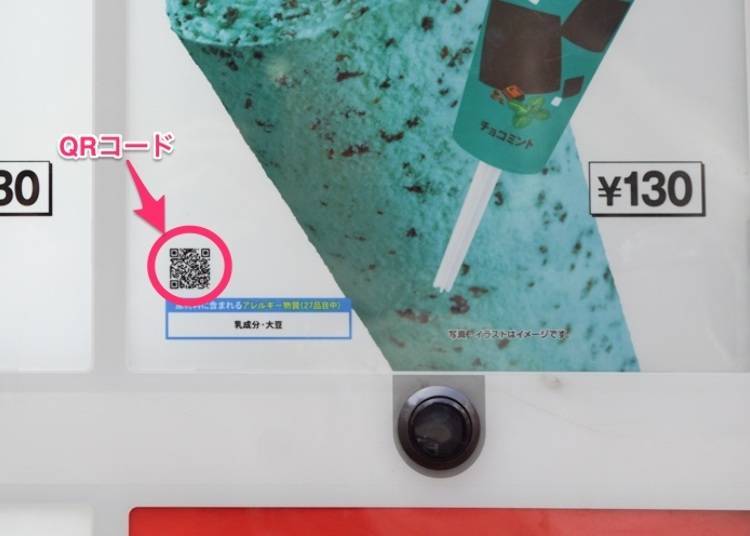 Toshiyuki: We have put QR codes by the pictures on the vending machines so that tourists can read a description of the flavor in five languages (Korean, Chinese (simplified and traditional), English, and Japanese).
We don't want travelers to just take pictures of the vending machines, but actually buy the ice cream and taste it. You can only really experience an ice cream and its taste by actually eating it, so that you can see it is delicious.
When travelling in a foreign country there is a natural reluctance to be wary of foods and tastes that you aren't familiar with. From the data of the Osaka Dotonbori vending machines where a large number of tourists are buying ice creams we could understand their taste preferences.
Osaka Dotonbori sales ranking (2016)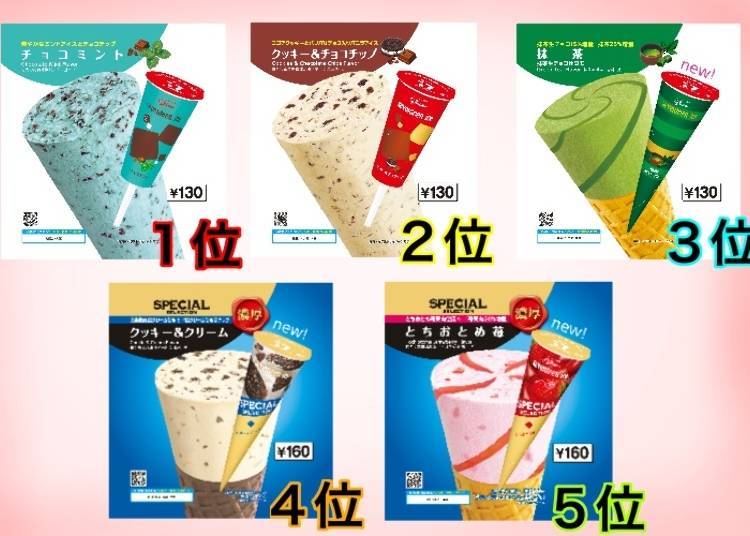 1st place: Mint Chocolate
2nd place: Chocolate Chip Cookie
3rd place: Matcha
4th place: Cookies & Cream
5th place: Strawberry

Toshiyuki: If we compare with the top five flavors in Japan's domestic sales we can see that it isn't the same as those of tourists.

National taste sales ranking (2016)
1st place: Chocolate Waffle Cone
2nd place: Cookies & Cream
3rd place: Vanilla Waffle Cone
4th place: Tochiotome strawberry
5th place: Belgian Chocolate

We can see that only a couple of flavors are the same.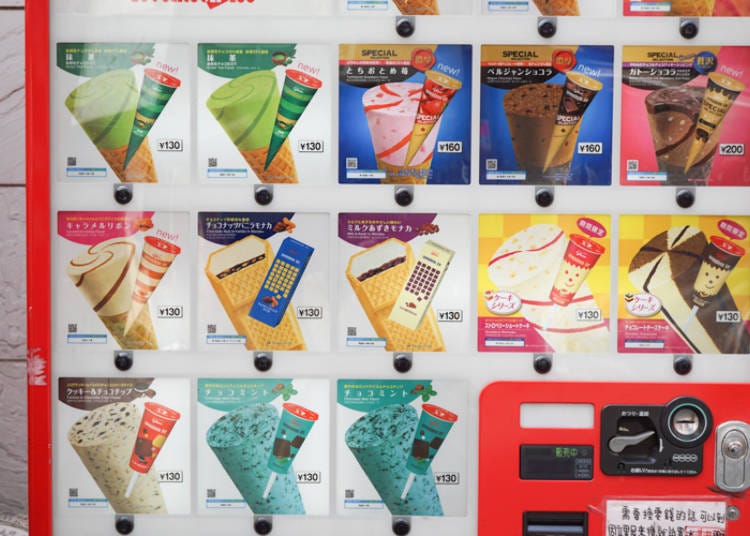 Part of the difference is perhaps because mint chocolate is popular in other countries, while tourists probably choose matcha as it is a unique flavor which they are interested in trying when they visit Japan. Mint chocolate wasn't in the top five for Japanese people as they aren't too familiar with this taste, in this respect, foreign tourists are choosing both very unfamiliar flavors, and flavors which they are used to.
The Secret of Seventeen Ice
LJ: When did Seventeen Ice Cream first come out?

Toshiyuki: The Seventeen Ice Cream series was born in 1983. At first it wasn't sold in vending machines but in sweet stores like other ice creams.

LJ: When did you start selling them in vending machines? What was the trigger for putting them in vending machines?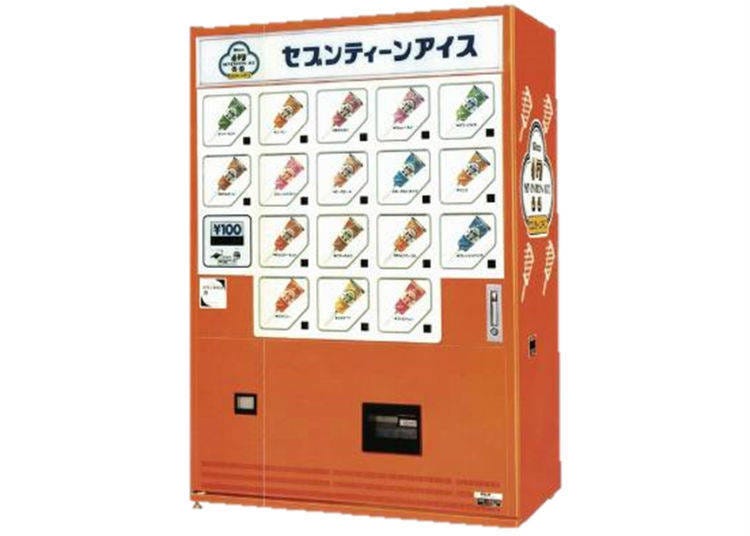 ▲A Seventeen Ice Cream vending machine in the 80s
Toshiyuki: Seventeen Ice Cream was named after the age group it was targeted at, 17-year-old high school students. At the time ice cream was mainly eaten by children, but this was an ice cream targeted at both children and adults.

LJ: Though, isn't it true that high school students rarely go to sweet stores?

Toshiyuki: Yes, so sales were low. In fact the company was going to give up on this range when it was suggested that we try to sell ice cream in places where ice cream can't be bought. So in 1985, two years after it first went on sale, the first ice cream vending machine in Japan was born. It was very sensational at the time.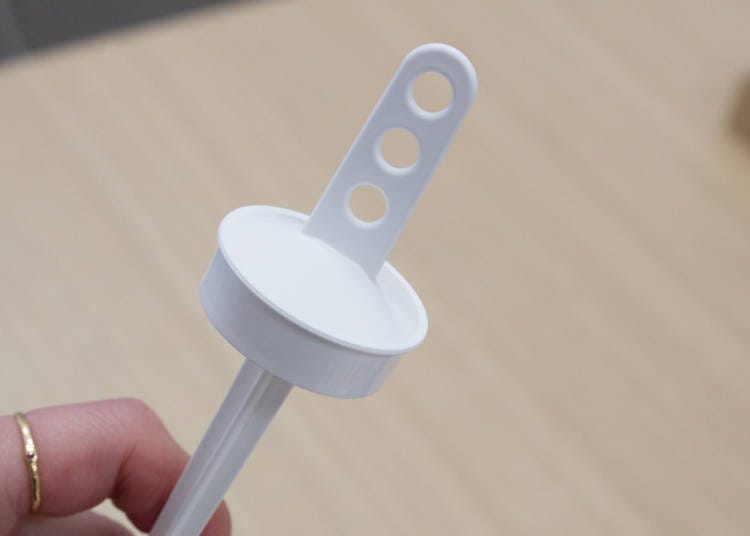 ▲As there are small holes in the ice cream stick, so even if the ice cream melts, it doesn't drip much Seventeen Ice Cream has been popular in foreign markets like Thailand, where it sold out.
LJ: Is Seventeen Ice Cream currently sold abroad?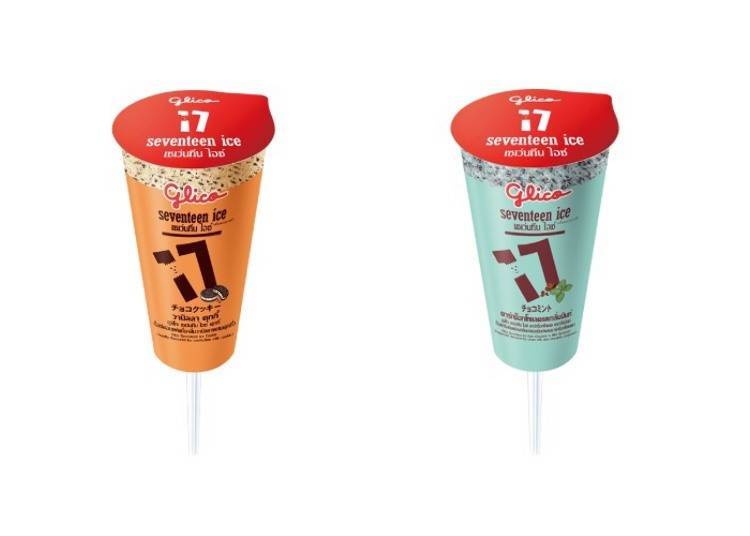 ▲Seventeen Ice Cream which is sold in Thailand, on the left is a chocolate cookie flavor, and on the right there is a mint chocolate flavor.
Toshiyuki: We only sell this range in vending machines in Japan, and as it is difficult to manage vending machines abroad, it is not easy to expand to markets outside of Japan. However, in Thailand, you can buy the Seventeen Ice Cream mint chocolate and chocolate cookie flavors.
日本で一番セブンティーンアイスが売られている場所は?
LJ: How many vending machines are there in Japan now?

Toshiyuki: There are over 20,000 Seventeen Ice Cream vending machines, and a total of 27,000 ice cream vending machines (including other companies) in Japan. Our best-selling location is actually Himeji Castle! The sales volume is 30 times higher than the average Seventeen Ice Cream vending machine.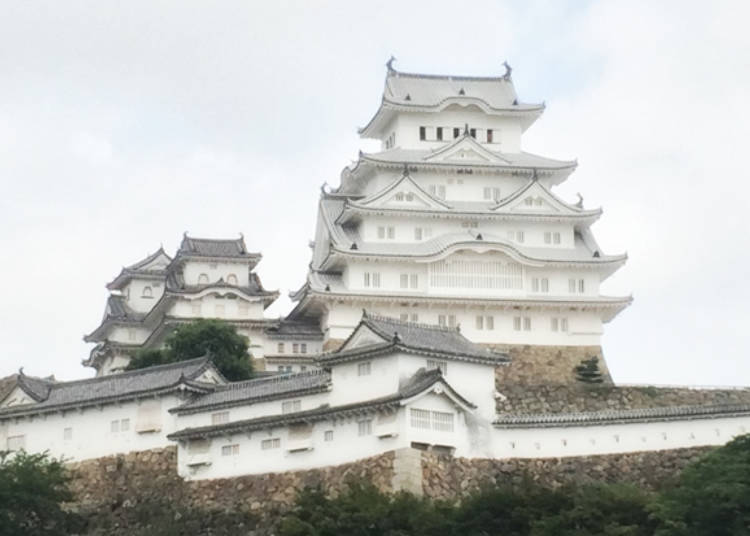 ▲Himeji Castle in Hyogo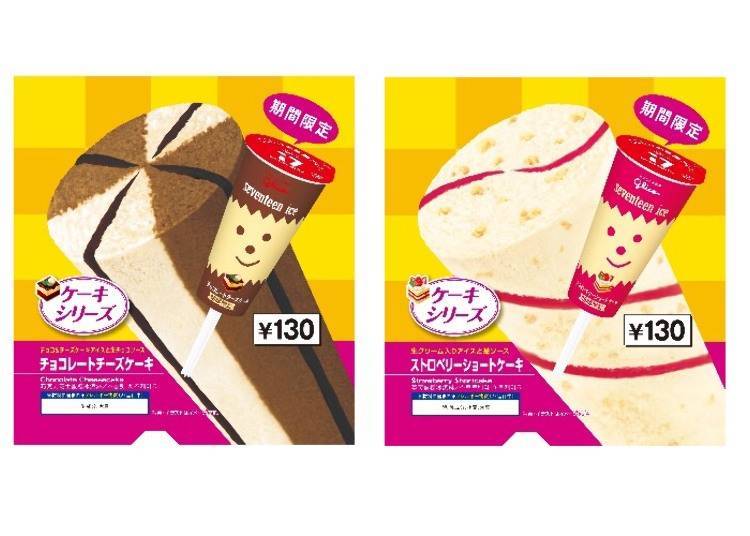 ▲The left ice cream is chocolate cheesecake, and on the right you can see strawberry cream cake – both are fall/winter 2016 flavors.
Toshiyuki: We have seasonal flavors, but we are also introducing new products all the time. For example in 2016 we released chocolate cheesecake and strawberry cream cake.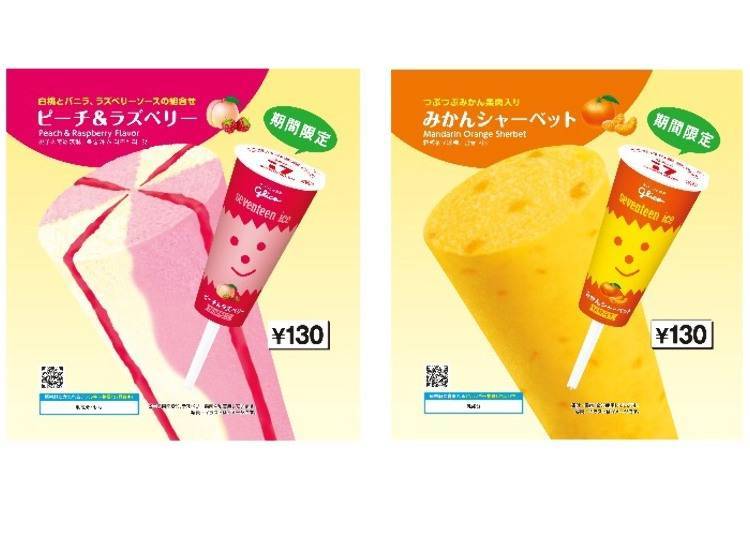 ▲In spring/summer 2017 peach and raspberry was released as well as mandarin orange sherbet.
Toshiyuki: In 2017 we released our peach and raspberry flavor and mandarin orange sherbet. The main target group for these Seventeen Ice Cream flavors were people who want to keep up with popular tastes of the time, so we try to be flexible in catering to what consumers want, and even changed the product itself and the packaging.
Seventeen Ice Cream Cyber Vendors: Only 3 in all of Japan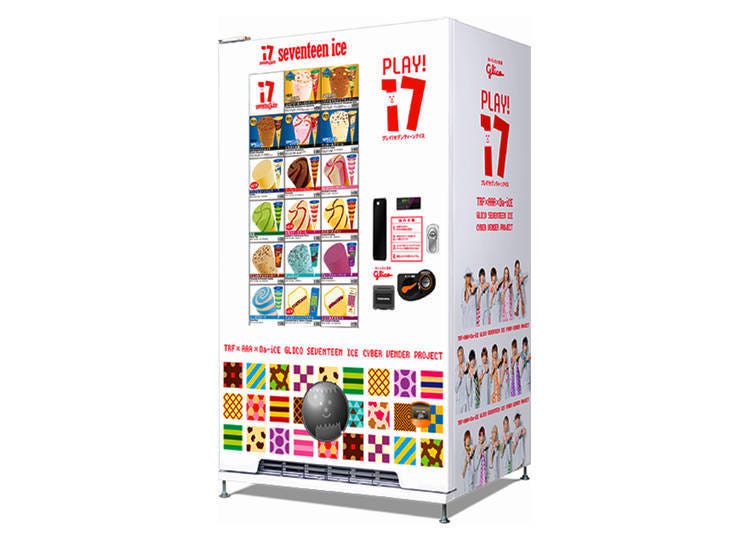 There are only 3 of these vending machines in Japan, they are vending machines that allow you to dance alongside your favorite artist – and they have proven popular with both young people and tourists. There is one in the Kanto region, located in Lazona Plaza Kawasaki. In the Kansai region you can find it in Abeno Harukas, and in the Chubu region you can find the third one in PARCO Nagoya (as of May 2017).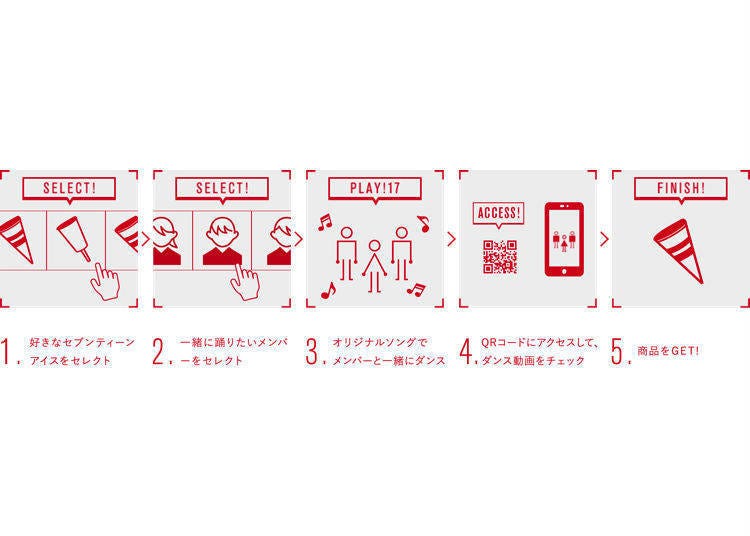 Toshiyuki: The gameplay is very simple, you just choose the flavor you want, and then choose the artist in the picture that you want to dance with. Then the music will start and you can dance with the artist. Afterwards you can see a video of you dancing by scanning a QR code which the machine generates.
A Creative Vending machine that Attracts Tourists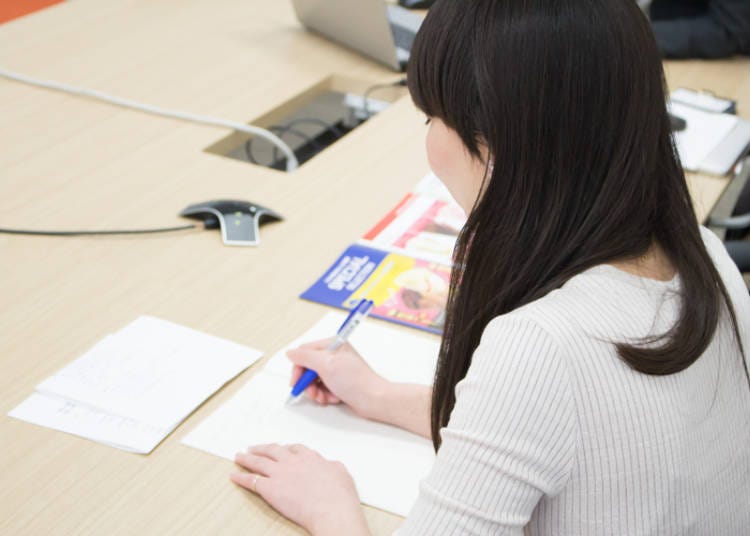 For overseas visitors buying an ice cream at a vending machine is a unique chance, and a very rare experience. It may be that this is actually the secret to its success. Also, we could see that mint chocolate is the most popular flavour for tourists based on the sales of the vending machines in Dotonbori, Osaka. If you see a Seventeen Ice Cream vending machine when you come to Japan, you should absolutely buy one and try it out!

Writer: Fukuda Makiko
Photos: Pomeranian Takahashi
*This information is from the time of this article's publication.
*Prices and options mentioned are subject to change.
*Unless stated otherwise, all prices include tax.
Search for International flights