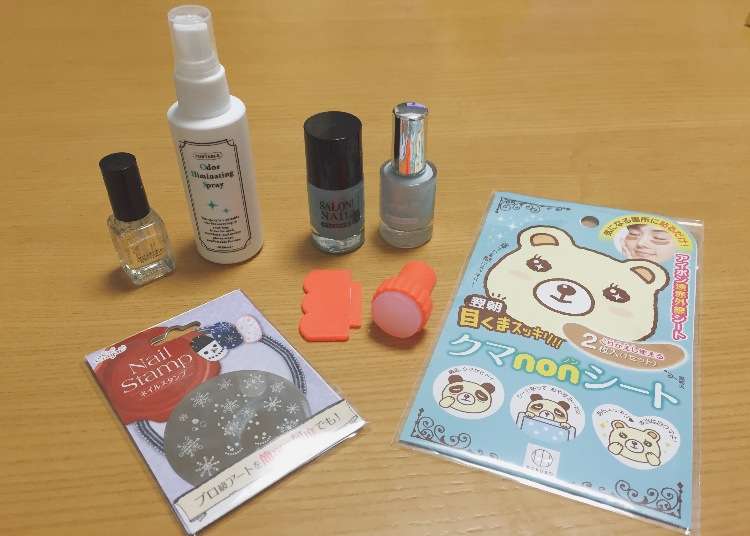 When hearing Can★Do, the majority of Japanese people immediately think of the 100 yen shop with over one-hundred stores all over Tokyo, including busy, bustling districts such as Shinjuku, Shibuya, Ebisu, Akihabara, and Ueno. From kitchen utensils and living goods to stationery and cosmetics, there's much to discover at Can★Do. Among this variety of goods, especially the cosmetics are well beloved particularly by working women who don't have the time – or the desire - in the morning to go through an hour-long beauty routine. And since everything found at Can★Do is priced around 100 yen, feel free to haul whatever strikes your fancy without worrying about the final price at the register! Let's take a look at the 100 yen shop's top 10 beauty and makeup items, as recommended by Japanese working women!
TM Manicure (up) and Salon Nail Enamel (down)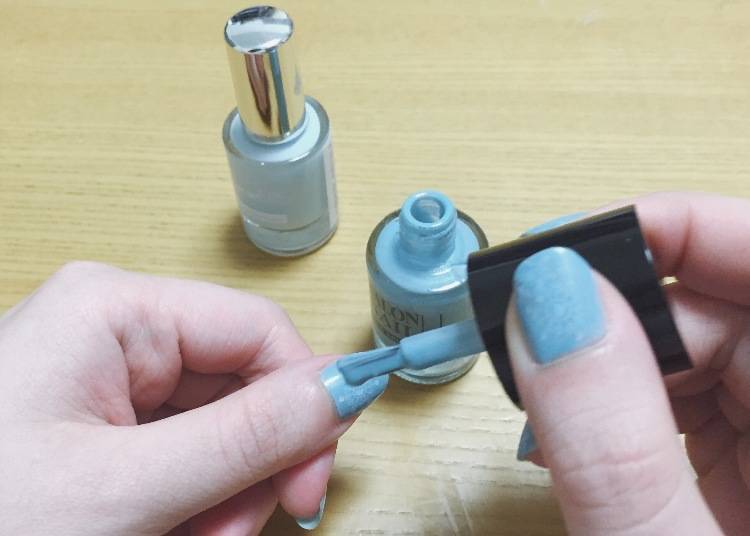 TM Manicure
Salon Nail Enamel
<Salon Nail Enamel and TM Manicure>
You don't feel like spending a fortune but also want to have a variety of nail colors to choose from for every time, place, and occasion? Then Can★Do is certainly the smartest choice! From quick-drying, easy to use polishes for beginners to salon-style design items, all sorts of colors and variations can be found at the beauty section of the 100 yen shop, restocked with new releases on a regular base. You'll find many a working woman stopping by Can★Do and browsing the many nail polish variations after work, snatching a new favorite and further building her collection. Why not stop by yourself?

★ Reviews of Salon Nail Enamel ★
"The brush is big so you can paint a wide area with one stroke, thus it's easy to paint on more than one coating." Company employee, 28
"There are many nail polishes with quiet tones, so they're great for business-style designs." Designer, 32

★ Reviews of TM Manicure ★
"The color of this nail polish is just as great as the more expensive ones sold at the drugstore." Retail saleswoman, 25
"The brush is very thin so you have no trouble painting the more difficult places!" Company employee, 20
Fancy Up Your Nails with Intricate Designs!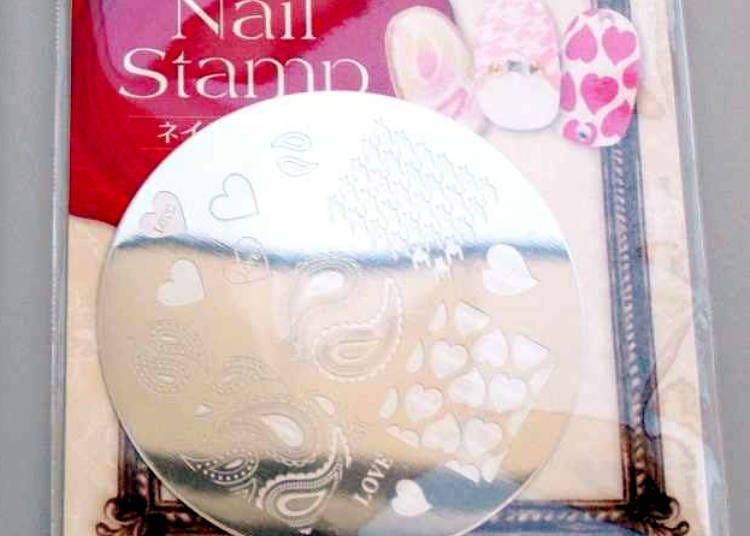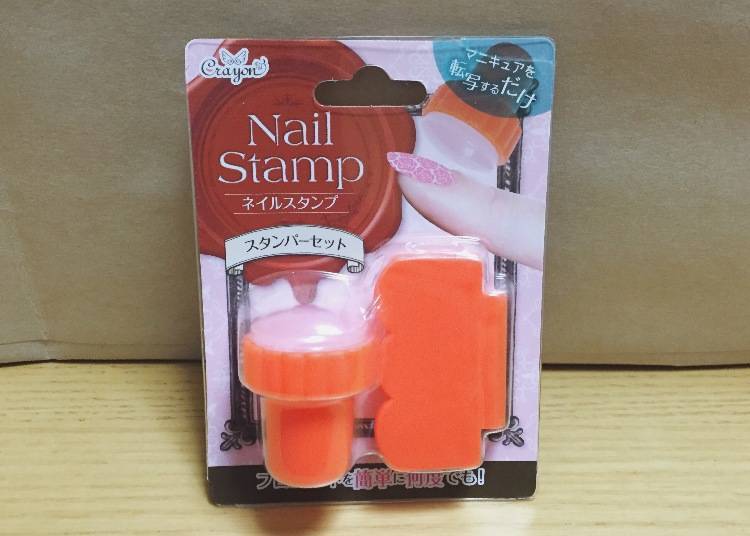 <Stamp Nail>
With this neat product, creating a two-color nail design is as easy as it gets!

1) Coat your nails with the base color of your choice – just a base coat is perfectly fine as well.
2) Peel off the protective layer over the stencil sheet of the Stamp Nail.
3) Apply a coat over the design you want to stamp on your nail.
4) Remove excess polish with the scraper of the "Stamper Set."
5) In a rolling motion, press the stampter of the Stamper Set on the design of your choice.
6) With that same rolling motion, stamp the design directly on the dry color or base coat of your nail!
It's easy to do, looks fancy, and is lots of fun - so by all means, try this for yourself!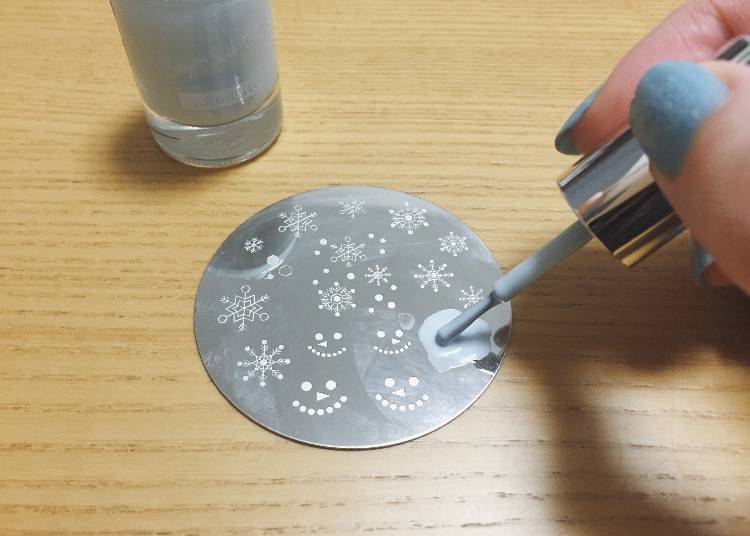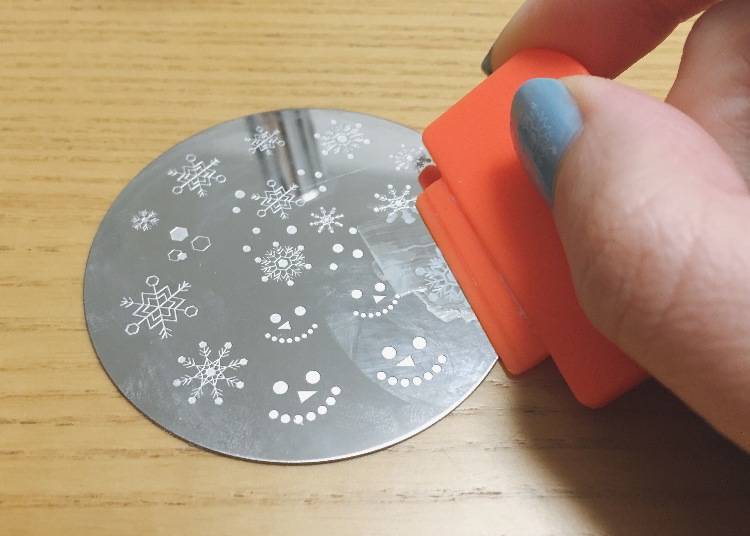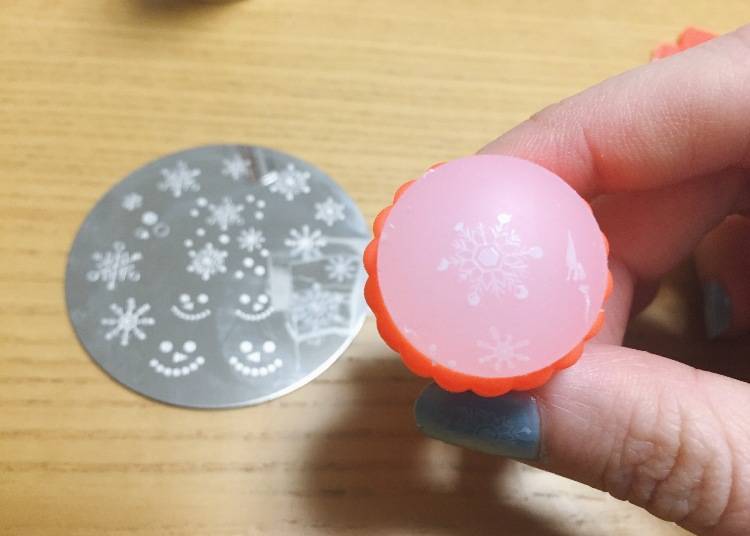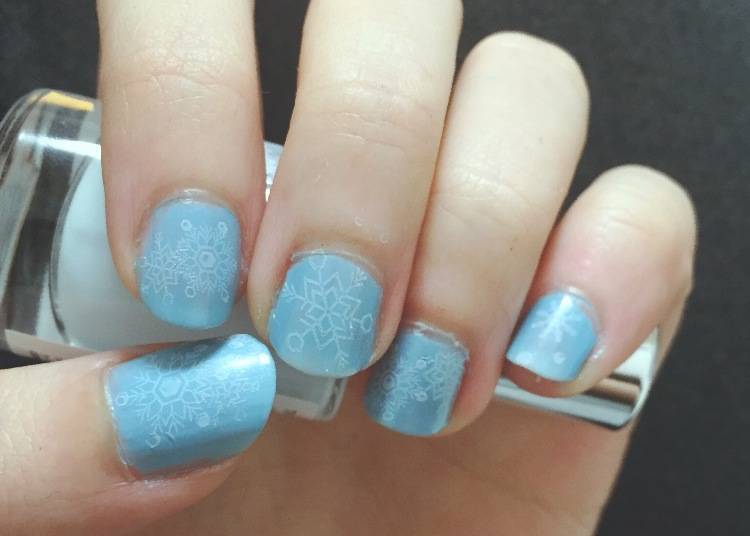 Can★Do has five to six different nail stamp patterns stocked at all times, including many limited seasonal designs. Popular ones are usually sold out really quickly, so if you happen upon a design that you like, don't hesitate to make it yours! With the Stamper Set and the Stamp Nail, you can create all kinds of nail designs at home, in whichever fashion you like, without having to go to an actual nail salon. Make sure to wipe the patterns and scraper with a cotton pad or swab and a bit of nail polish remover to use all sets over and over again! Now, go ahead and surprise us with your own creative nail designs, whether you're a beginner or a pro!

★ Reviews of Stamp Nail ★
"The stencils are so cute and easy to use!" Flight Attendant, 25
"It makes me want to try all kinds of color and design combinations ♥" Grad Student, 27
"So easy to use and the finish is so beautiful, it's really an innovative product" Housewife, 29
"I'm clumsy but even I managed to create my own nail art!" English Teacher, 28
Make your Eyebrow Makeup Stay Spot-On From Morning until Night!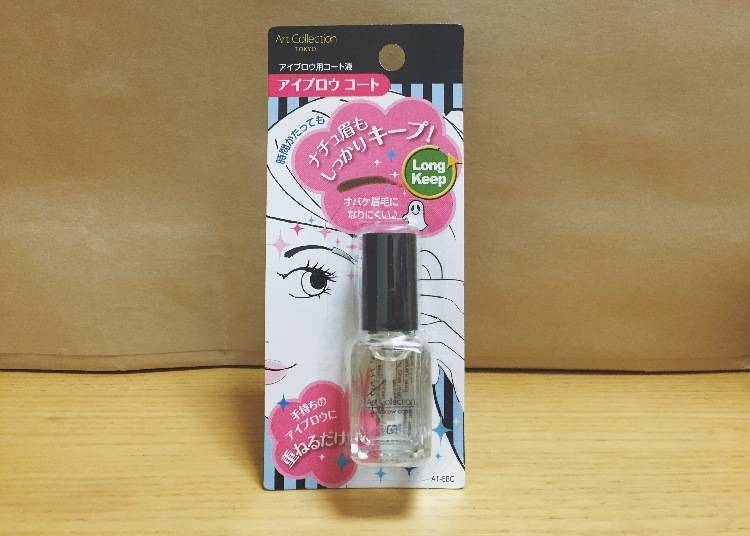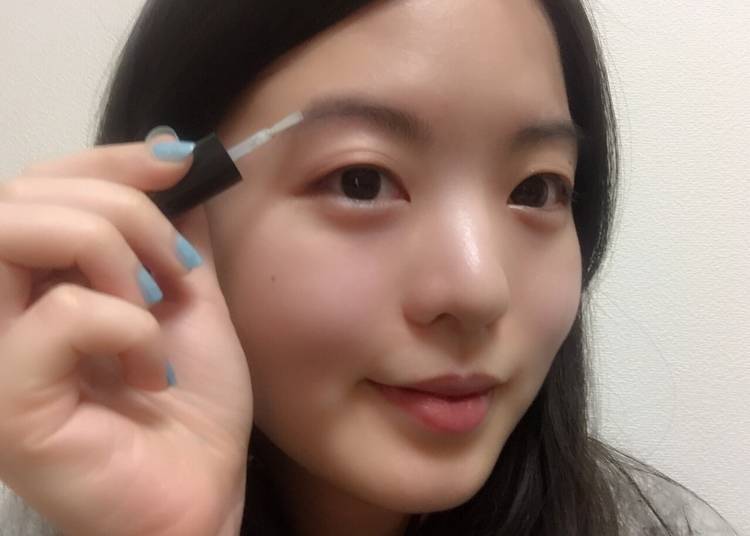 <Eyebrow Coat>
You know the feeling – you just finished your eyebrow makeup, look in the mirror and smirk confidently because it's just so –spot on! But once you get home from work, the horrors: it is smeared all over the place, turning your prefect brow into a minor disaster. These days are over, though, as Can★Do has got you covered with its own Eyebrow Coat, simply put on after your eyebrow makeup is complete. Just trace your brow lightly from the top with the brush soaked in an appropriate amount of the liquid – that's it. Say goodbye to smudgy eyebrows! And the best part about Eyebrow Coat: it dries immediately so is the perfect choice for those with a busy morning.

★ Reviews of Eyebrow Coat ★
"The finish seems natural and shiny immediately after you paint it on, with zero stickiness!" Magazine editor, 30
"My eyebrows stay the same from morning until evening, making my makeup routine so much easier!" Company Employee, 23
A Nightly Treatment for Tired Eyes!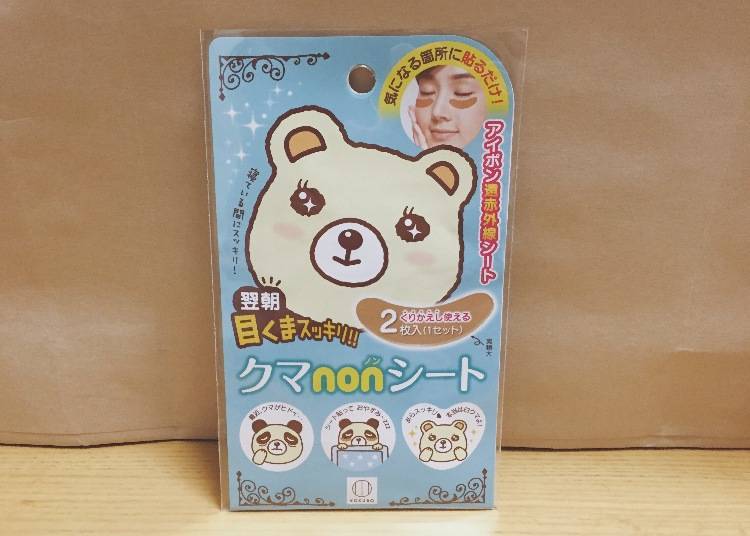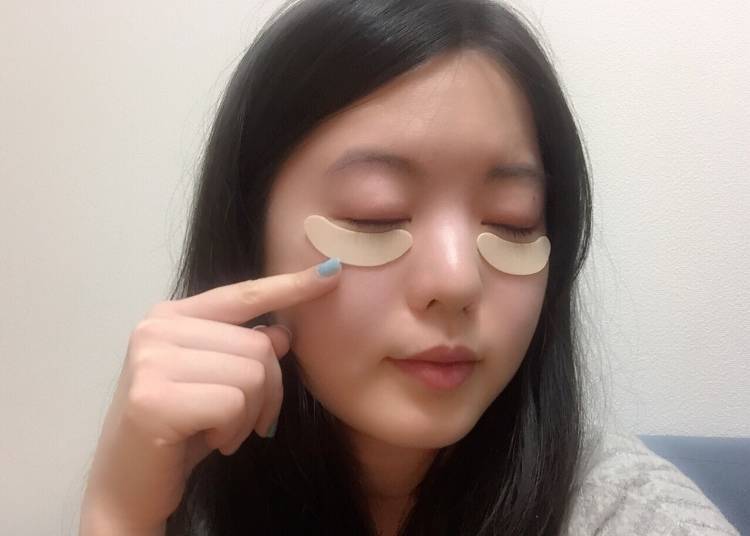 <Kuma Non Sheet>
Work, household, childcare – life can get rather stressful, so we do find ourselves exhausted and with a lack of sleep from time to time. That particular stress tends to manifest itself in dark rings under one's eyes. That is precisely why Can★Do's Kuma Non Sheet is so immensely popular with the working women of Japan – simply put underneath the eyes before going to bed. This eye sheet mask use of the newly patented i-POINT, reflecting the body's emitted Far-Infrared rays. This will warm you up and also has a beautifying effect!

How to properly use Kuma Non Sheet? It's surprisingly easy – just prepare your skin with moisturizing cream or a similar product, then put the sheet directly on the tired eyes. When you slowly peel it off in the morning, you will find both your skin and your mood refreshed and ready to go! Since the sheet masks can be stuck back onto an included peel paper, they can be used until their adhesive strength has deteriorated.

★ Reviews of Kuma Non Sheet ★
"The refreshed feeling when peeling off the eye mask in the morning has become a habit and I keep buying more. It does seem to have a positive effect for my tired eyes." Journalist, 27
"I feel like the tiredness has vanished and I look forward to looking in the mirror every morning!" Hairdresser, 36
"It doesn't seem to be worse than what is sold at the drugstore and since it's reusable, it's great value for money." Company Employee, 30
Say Sayonara to Bad Odors!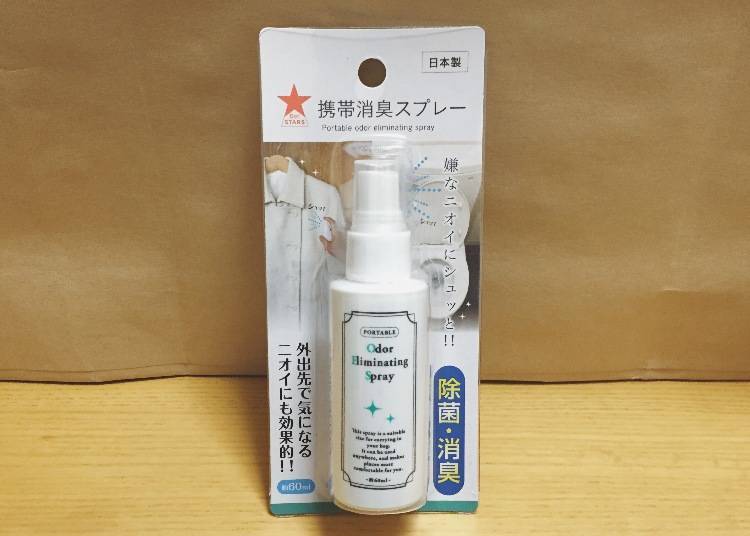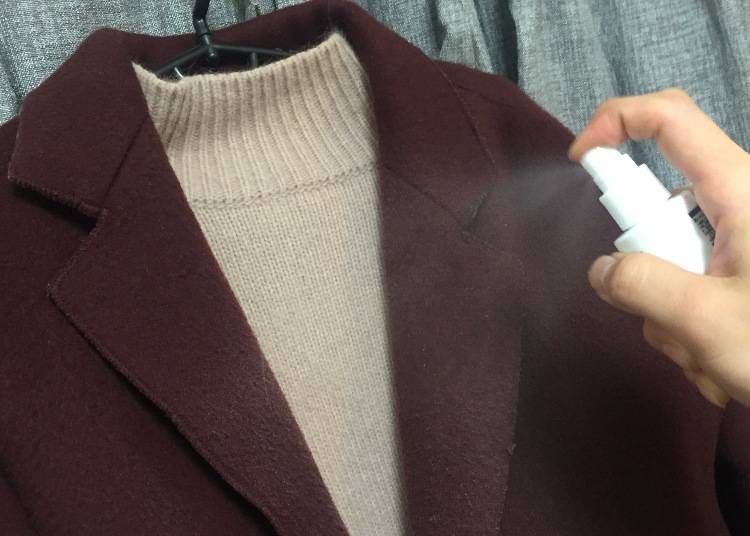 <Portable Deodorant Spray>
Meetings over drinks and dinner are an inherent part of Japanese business culture, and who doesn't love grabbing a couple of drinks with friends and colleagues after work? The one annoying thing about these meetings and get-togethers, though, is the odor of food and smoke stuck to your clothes. The Portable Deodorant Spray found at Can★Do is just the thing to combat this particular issue! It doesn't only rid any kind of fabric of unwanted smells but is also antibacterial – due to its little price, we highly recommend buying a few of these at once and leave them in convenient places, such as close to your sofa, at your workspace, in your car, and in your bag. If you're prepared like this, you'll be rid of any nasty odor within minutes!

★ Reviews of the Portable Deodorant Spray ★
"It doesn't really look like a deodorant spray but rather resembles cosmetics, so I don't mind using it in public at all." Translator, 24
"Since it's light and compact, the spray can easily be carried around on a daily base." Government Employee, 29
Get the Whole Lineup of Can★Do's Amazing Beauty Products!
With over 100 spots all around Tokyo, such as at Seibu Shinjuku Pepe, Shibuya Spain-zaka, or Ikebukuro Sunshine Street, you won't have trouble finding a Can★Do to stock up on and discover new favorites! After a long, exhausting day of sightseeing or working, why not try some of the products that the working women of Japan swear by? And if you find your personal favorites, make sure to stock up on them and gift some to your friends and family as well!
Can★Do (Seibu Shinjuku Pepe)

Can★Do(キャンドゥ)西武新宿ペペ店

Address

Seibu Shinjuku PePe 8F, 1-30-1 Kabukicho, Shinjuku-ku, Tokyo 1600021 Japan
Can★Do (Shibuya Spain Slope)

Can★Do(キャンドゥ)渋谷スペイン坂店

Address

16-11 Udagawacho, Shibuya-ku, Tokyo 1500042 Japan
Can★Do (Ikebukuro Sunshine Street)

Can★Do(キャンドゥ)池袋サンシャイン通り店

Address

B1 1-21-13 Higashiikebukuro , Toshima-ku, Tokyo 1700013 Japan
Can★Do(キャンドゥ)上野アメ横店

Address

4-2-8, Ueno, Taito-ku, Tokyo 1100005 Japan
*This information is from the time of this article's publication.
*Prices and options mentioned are subject to change.
*Unless stated otherwise, all prices include tax.