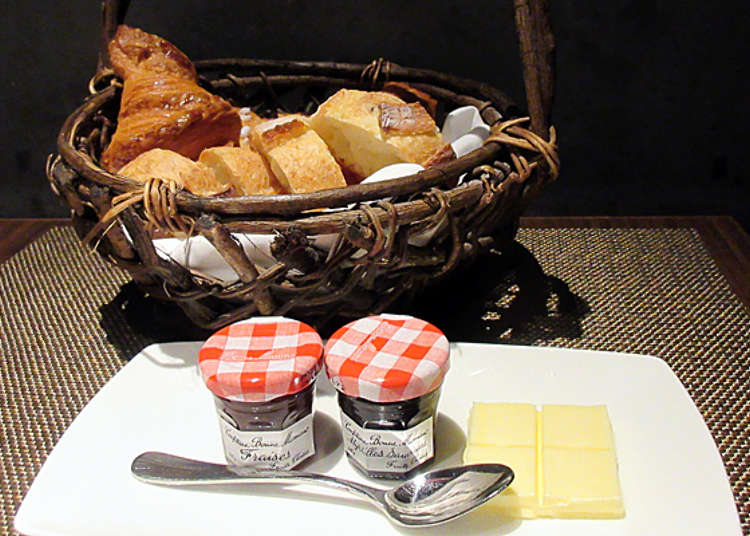 There's hardly anything better than waking up to the smell of freshly baked bread, which is precisely why we've skimmed Tokyo to find the very best, luxurious hotel breakfast buffet experience for you! Whether you like it sweet or savory, these hotels will let you kick back and relax over an amazing breakfast.
Twenty-Five Kinds of Bread - Yummy!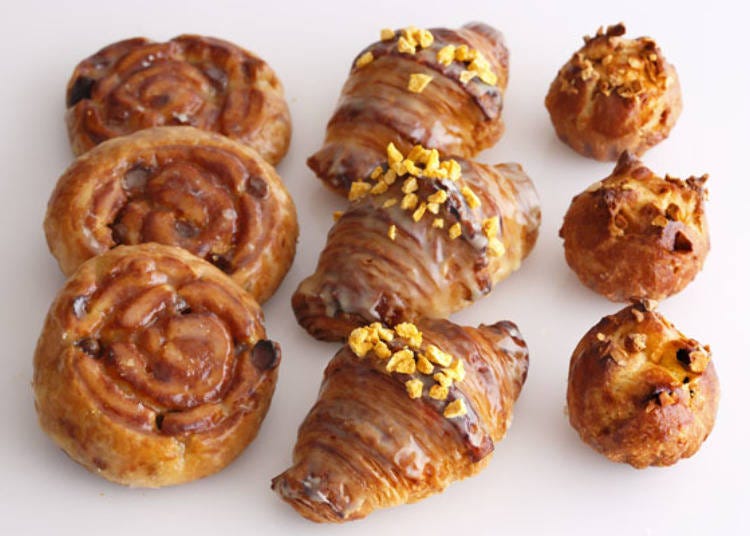 Praised as the "strongest of breakfasts," our first hotel breakfast recommendation belongs to Satsuki, a restaurant in Hotel New Otani. The bread selection alone is an amazing one: over 25 different kinds of bread align, sweet as well as savory, to be enjoyed to the fullest. Among them are creations of the famous Pierre Hermé, as well as the restaurant's own Patisserie Satsuki, serving freshly baked and roasted delicacies that dip the room in a very pleasant aroma.
Despite bread, why not try the beautifully arranged pancakes and French toast, best enjoyed simply with a bit of fresh butter?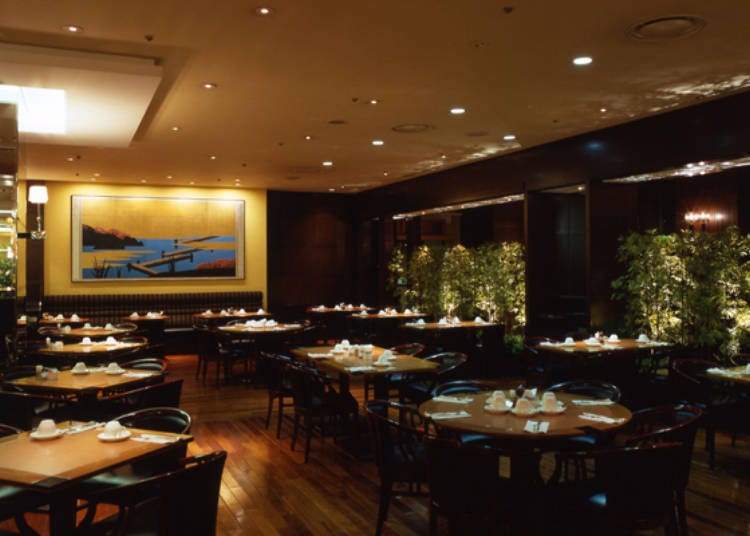 Of course, Satsuki's hotel breafast has more to offer than bread. For health-conscious people, the menu themed around "health and fermentation" will be an interesting choice, as it includes a lot of healthy and fermented dishes made from organic ingredients. The yoghurt bar, on the other hand, offers a lot of so-called "superfoods" as toppings - dig in!

Hours: 7:00 a.m. - 10:00 a.m., no time limit
Fee: 5,000 yen (excluding tax & service charge)
ホテルニューオータニ「SATSUKI」

Address

4-1 Kioi-cho, Chiyoda-ku, Tokyo-to 102-8578
Kettle-warmed Bread: Simply Delicious!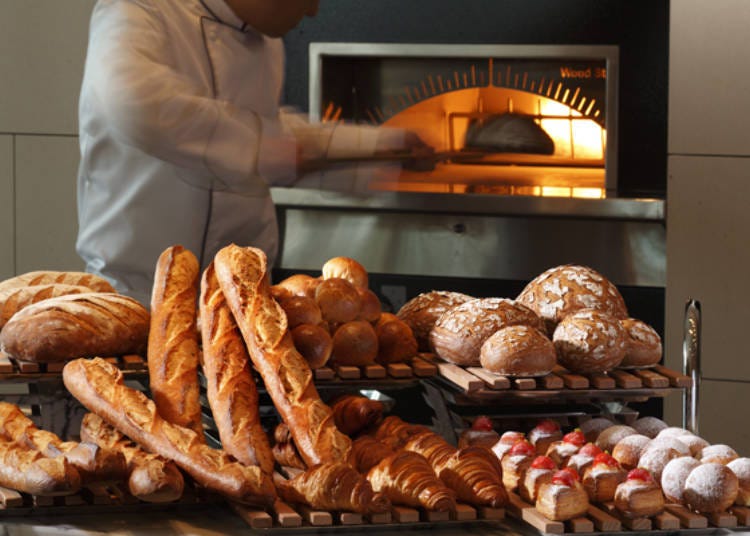 Palace Hotel Tokyo's all day dining Grand Kitchen is the next restaurant on our list. Two different buffet options are offered: the Grand Kitchen Breakfast Buffet lets you choose how you want your eggs prepared, while the Palace Morning option features a special menu including salmon and potato.
Around twenty different kinds of breakfast bread are arranged, every single one of them of the taste and quality you'd expect from a first-class hotel buffet. A unique characteristic of the Grand Kitchen is the fact that your bread will be toasted in a large oven, making it particularly crispy and delicious, just as if it was freshly made. Different kinds of jam, butter, and even whipped cream is available that'll melt right on your warm bread!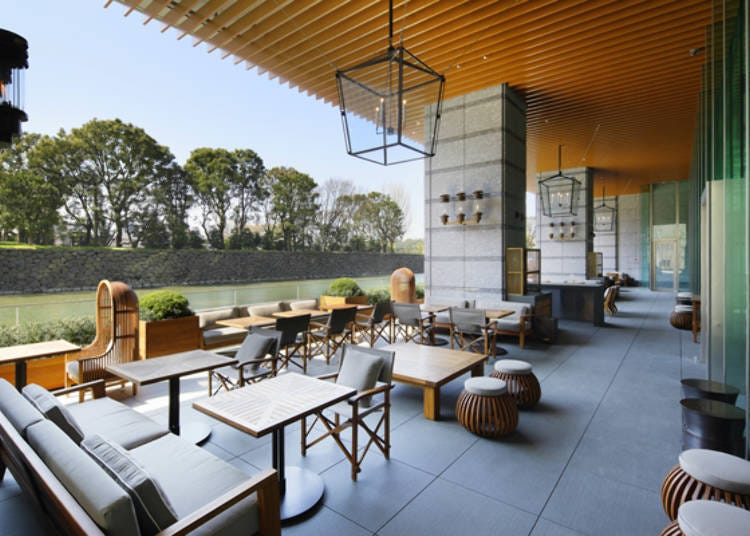 While we want you to enjoy the different kinds of bread, do not disregard the many other delicacies offered. From savory raw ham and boiled ham, made from the finest of pork, to the armoatic and flavorful chipolata, a French sausage made from ground pork and a whole lot of herbs and spices. The fresh, vivid vegetables lined up in the open kitchen also invite hungry diners to take a crunchy bite!
On pleasant days, feel free to take a seat on the restaurant's spacious terrace and enjoy a wonderfully relaxed morning with a soft Tokyo breeze ruffling your hair.

Hours: 6:00 a.m. - 10:30 a.m. (Breakfast service is restricted to in-house guests on Saturdays, Sundays & public holidays), no time limit.
Fee: Grand Kitchen Breakfast - 3,900 yen;
Palace Morning - 5,100 yen (service charge excluded)
パレスホテル東京「グランド キッチン」

Address

1-1-1 Marunochi, Chiyoda-ku, Tokyo-to 100-0005
All-You-Can-Eat Breakfast Orders - Pick your Favorites!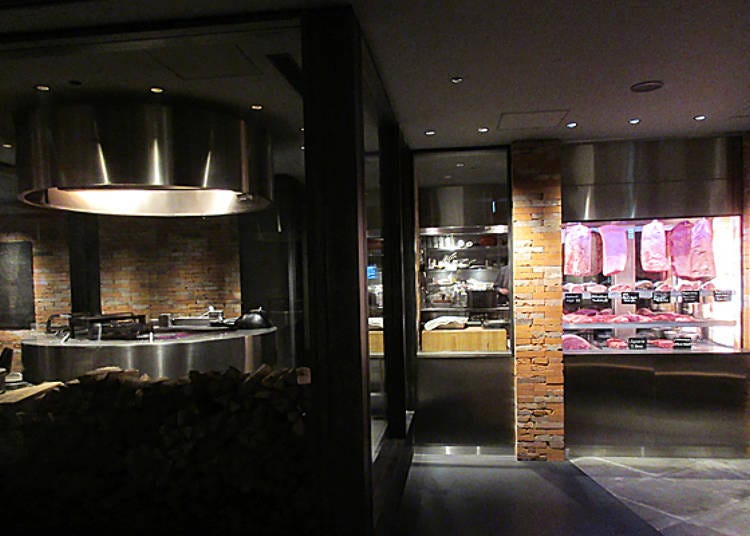 The Hilton Tokyo's Metropolitan Grill restaurant offers an order-style all-you-can-eat breakfast with the "Metropolitan Weekend Brunch." As the name suggests, this amazing offer doesn't only include breakfast but also lunch, featuring delicious bread that is baked directly in the hotel. As for toppings, we highly recommend to try the Bonne Maman gourmet jams and jellies, incredibly rich in taste, next to the varied assortment of cheese, pastries, and honey.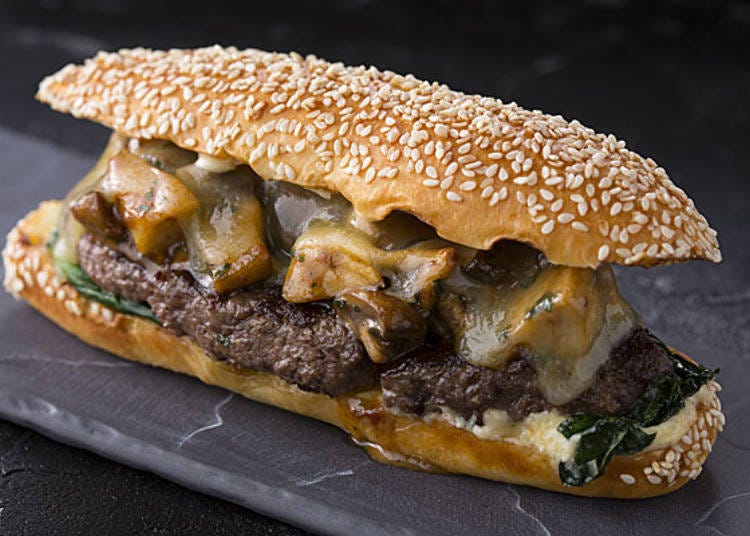 Maybe not a classical breakfast dish, but you absolutely have to try the Philadelphia-style Cheddar Cheeseburger. A juicy patty made from the finest domestic beef is stuck between to pleasantly toasted white sesame buns, plentifully topped with caramelized onions and spinach - this luxurious burger is sure to make for an amazing gourmet experience.
Besides the burger, a lot of "true" breakfast choices are on the menu, such as lemon blueberry pancakes and even a barbecue platter. With a glass of champagne in hand, this is the very best choice for those who seek a late, luxurious breakfast in the city of Tokyo.

Hours: 10:00 a.m. - 3:00 p.m. (Saturdays only), limited to 120 minutes.
Fee: 7,000 yen (tax & service charge excluded)
ヒルトン東京「メトロポリタングリル」

Address

6-6-2 Nishishinjuku, Shinjuku-ku, Tokyo-to 160-0023
Written by: buffet critic & gourmet journalist Toryu
*This information is from the time of this article's publication.
*Prices and options mentioned are subject to change.
*Unless stated otherwise, all prices include tax.
Limited time offer: 10% discount coupons available now!