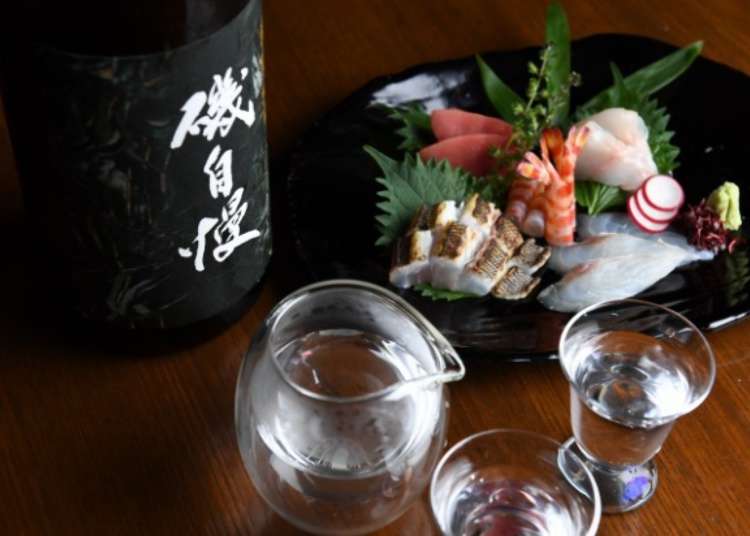 Sake, Japanese rice wine, has a rather dedicated fandom not only in Japan, but all over the world. A lot of people who have never tried it imagine sake sampling as a somewhat difficult endeavor, but in the last years, there have sprung up quite a lot of beginner-friendly sake bars all around Tokyo. We've chosen the four most stylish ones to make your sake experience a perfect one!
A Sake Cocktail Specialty Bar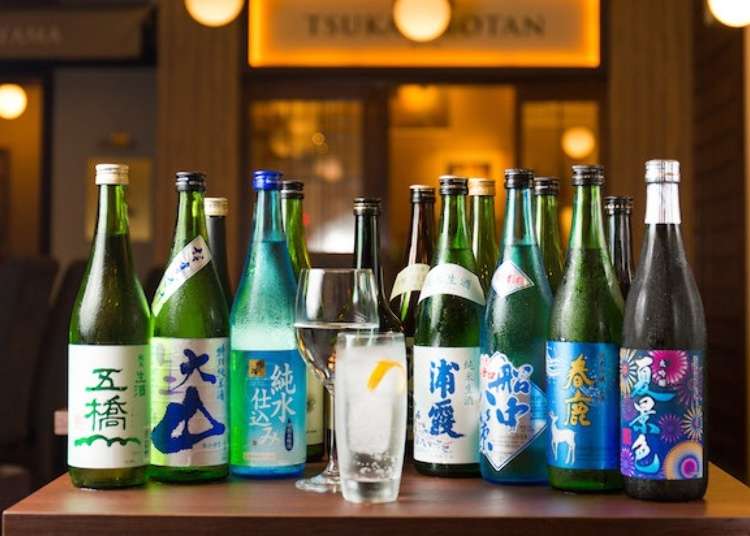 Sake Hall Hibiya Bar specializes in sake cocktails, such as the delicious Oriental Sunrise for 745 yen, an orange and strawberry cocktail topped with smooth foam. Incorporating a lot of creativity and state-of-the-art cocktail techniques, an entirely new style of sake can be savored here.
The menu dishes are also a warm recommendation, such as the red miso pickled cream cheese for 777 yen, going excellent with the different sake cocktails. The bar's private rooms are skillfully designed after seven different breweries, offering a wonderful atmosphere to enjoy a cocktail in.
サケホールヒビヤバー

Address

Miyuki Bld. B1F, 5-6-12 Ginza, Chuo-ku, Tokyo-to 104-0061
A Standing Bar Offering Sake from all over Japan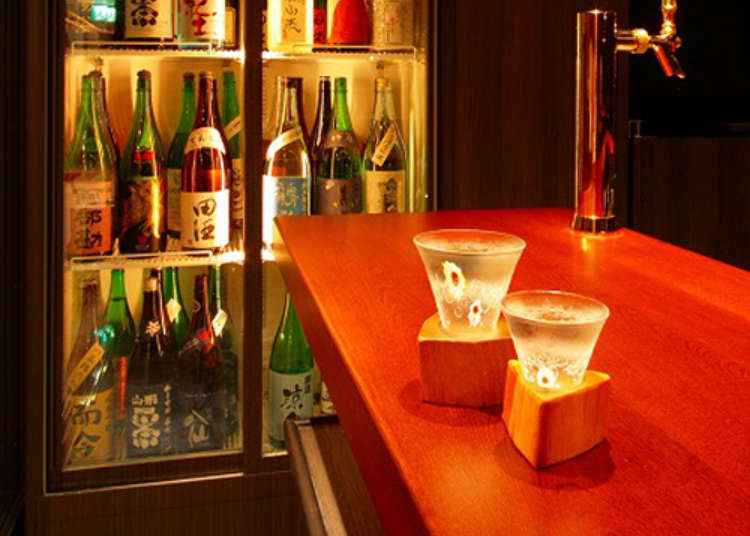 This standing bar has a massive selection of locally brewed sake from all over Japan, and the knowledgeable bartenders are happy to inform their guests about the unique characteristics of each product.
Our recommendations are the 75ml size sake selections, which are just the right size for a tasting sample, as well as the special area events changing every month. During the "Saga Week," for example, local sake products such as Amabuki, Manrei, Azumatsuru, or Shichida are in the spotlight. As for side dishes, why not try the "Two Smoked Favorites" for 680 yen (tax excluded)? The entire snack selection is meant to accompany the served sake perfectly.
日本酒スタンド 酛

Address

Hakuhou Bldg. B1F, 5-17-11 Shinjuku, Shinjuku-ku, Tokyo-to 160-0022
Savoring Sake in a Luxurious Atmosphere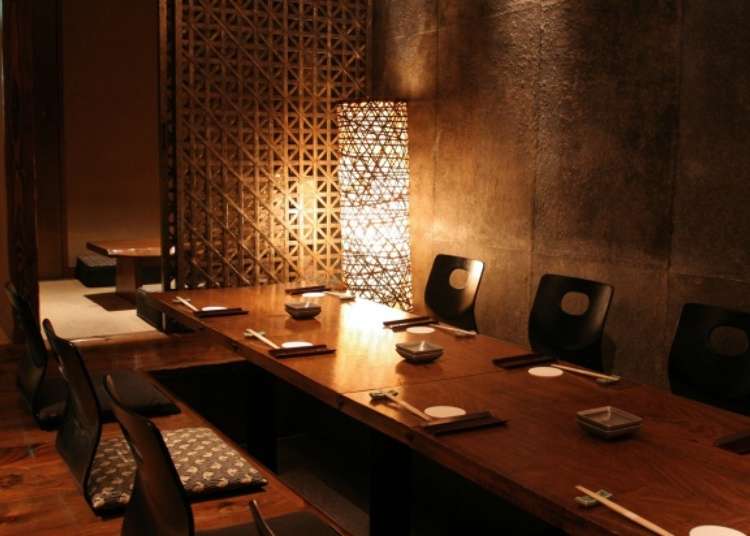 At Hotaruzuki, there are always eighty different kinds of sake on the menu, ready to be savored. Next top the classic selection, the bar also offers a lot of limited, seasonal products, such as 30-year old jukuseishu, or long-aged sake, and around thirty high-class sake brands. Since the bar employs very knowledgeable full-time staff, even people with no knowledge about sake and its types whatsoever can get a recommendation for a spirit that goes well with their food order. Speaking of which: Hotaruzuki prides itself in using only fresh, organic, and seasonable vegetables and fish for their dishes. We recommend the "Assorted Food and Drink Set" for 1,890 yen (tax excluded), which is made up of a colorful selection of various dishes and sake, all accompanying one another extremely well.
螢月

Address

Sansho Bld.1F, 1-31-6 Higashiikebukuro, Toshima-ku, Tokyo-to 170-0013
Easy to Drink Sparkling Sake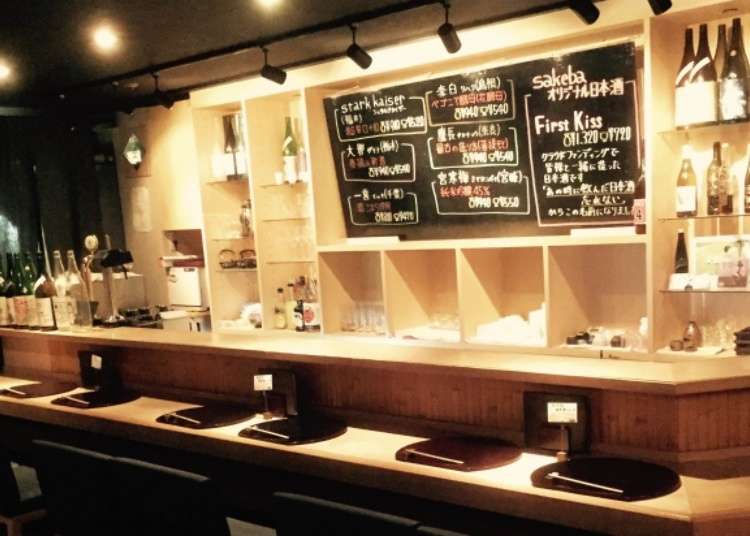 The chic sake bar sakeba has both laid-back counter space as well as tatami seats to relax in. The bar's concept is "a meeting with Japanese sake" and thus, the staff is incredibly knowledgeable about the different spirits, sure to make an excellent recommendation to everyone with a specific taste or aroma in mind. From the mild, easy to drink sparkling sake to various cocktails, this ""meeting with sake"" is sure to be an intriguing one.
The menu dishes are, of course, created to accompany the vast sake selection, with one of the most popular menu items being he "raw sea urchin cream risotto" for 1,280 yen - be sure to try it along with your favorite sake or a recommendation from the staff!
サケバ

Address

Konparu Bldg. 7F, 3-15-2 Shibuya, Shibuya-ku, Tokyo-to 150-0002
written by : Takashi Muranaka
*This information is from the time of this article's publication.
*Prices and options mentioned are subject to change.
*Unless stated otherwise, all prices include tax.