Some Thai foods have been known to Japanese people since a long time ago. A new Thai dish introduced in Japan after 2000 became a fad. Thus Thai cuisine has been relatively familiar to Japanese people. It is said to be very popular especially among young Japanese ladies.
The history of Thai cuisine in Japan
The most famous Thai dish in Japan is tom yum kung. It is a well-known Thai soup considered to be introduced in Japan around the year 1990. Many Japanese people may know its name even though they haven't tasted it. Aside from that, green curry became popular after boom starting after the year 2000. Thai cuisine usually tastes hot and sour, and has gradually been gaining popularity with Japanese people, who have become more health-conscious.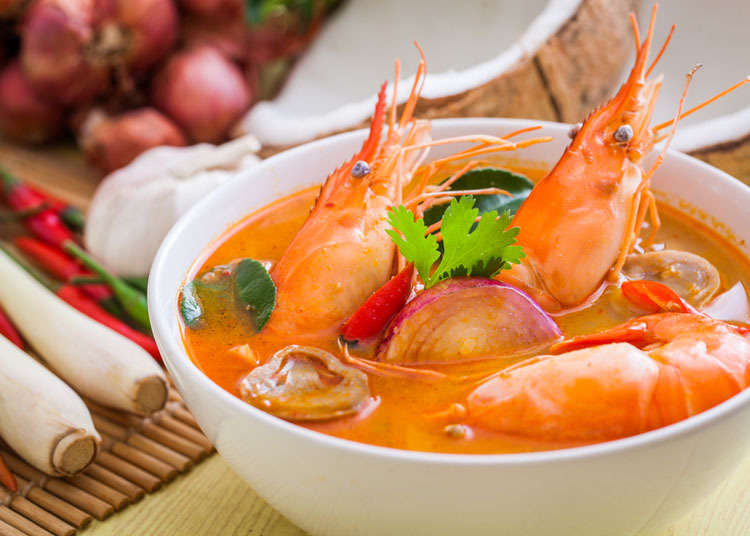 Tom yum kung is widely known in Japan as one of the world's top three soups. It is also a typical Thai dish cooked at home in Japan. You may be able to find tom yum kung soup seasonings in supermarkets. Many familiar ingredients such as shrimp, mushroom and fish are used for this soup and it tastes hot and sour. When this soup is served in Thai restaurants in Japan, they often make it less spicy compared to the one served in Thailand.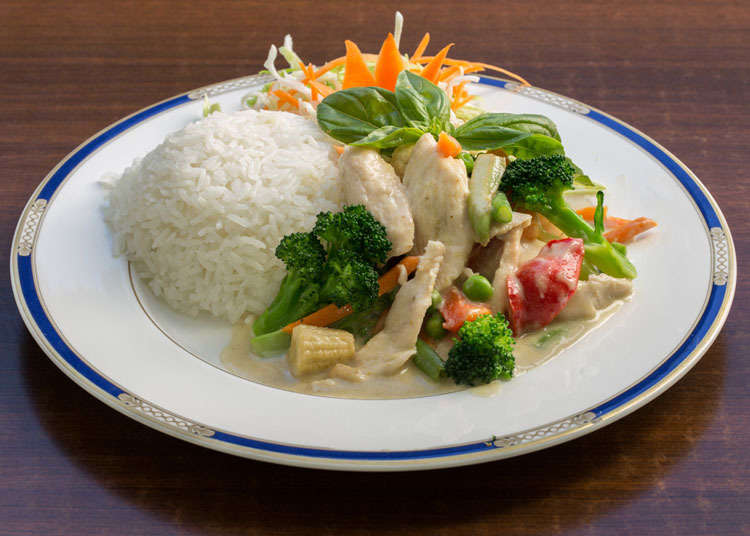 Kaeng is a soup curry in Thailand. Very popular, green curry is one of kaeng dishes called kaeng khiao wan. Typical Japanese Thai curries are yellow and are usually recognizable. The name "green curry" is derived from the color of kaeng and became common in Japan. Green curry is cooked with many herbs often used in Thai recipes as well as hot red chili pepper. Some Japanese people aren't big fans of these herbs, but those who like them cannot eat Thai dishes without them.
Where to Enjoy Thai Cuisine in Japan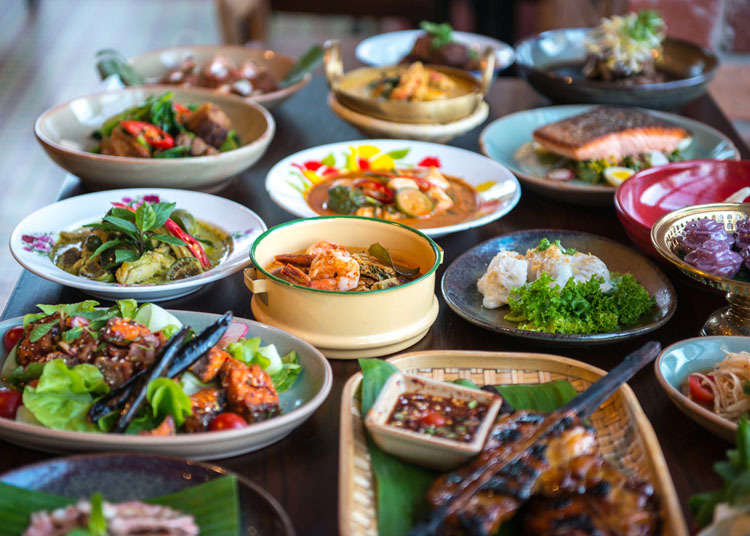 A lot of Thai restaurants are available in Tokyo. There is a long-established Thai restaurant in Roppongi whose tom yum kung is very popular. Also in Shinanomachi, Tokyo, there is another Thai restaurant which is famous for Thai curries such as green curry. It is said that this restaurant created the Thai curry boom in Japan. Spoons and forks are usually used to eat Thai dishes in Japan, but there don't seem to be any special rules on how to use them.
*This information is from the time of this article's publication.