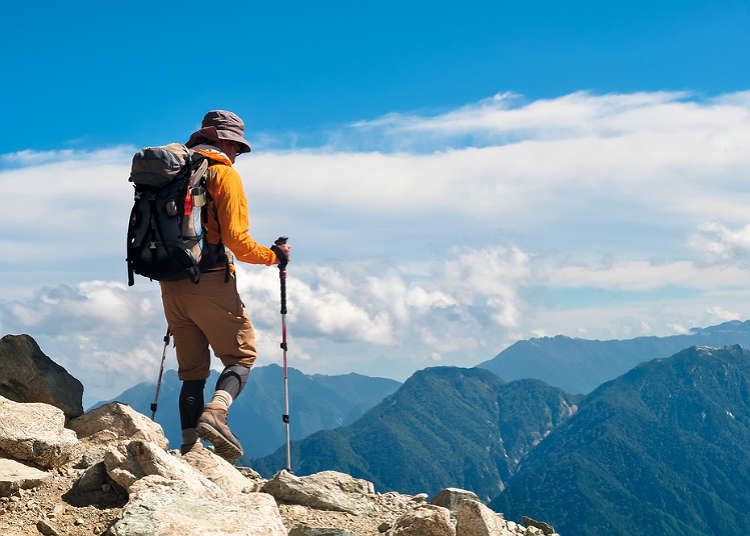 Because Japan is surrounded with the ocean, and there are many mountains stand, you can enjoy unique nature sports for each local area. We will introduce you some nature sports you can enjoy in the mountain, river and sky.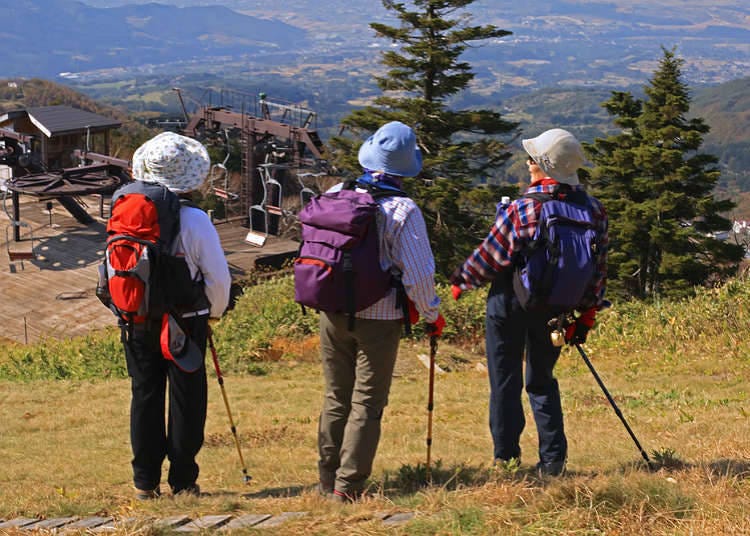 Hiking and mountain climbing are the nature sports that are generally popular among Japanese people. In particular, many elder people enjoy mountain climbing as their hobby. Shimantogawa River in Kochi is known by a clear stream and sports such as canoeing are enjoyed there. Competitions are popular as well, and there are races of the hill climb at mountains including Yatsugatake Mountains, the trail running to run through the mountain paths, and ultra-marathon to run for more than 100km.
Nature sports in mountains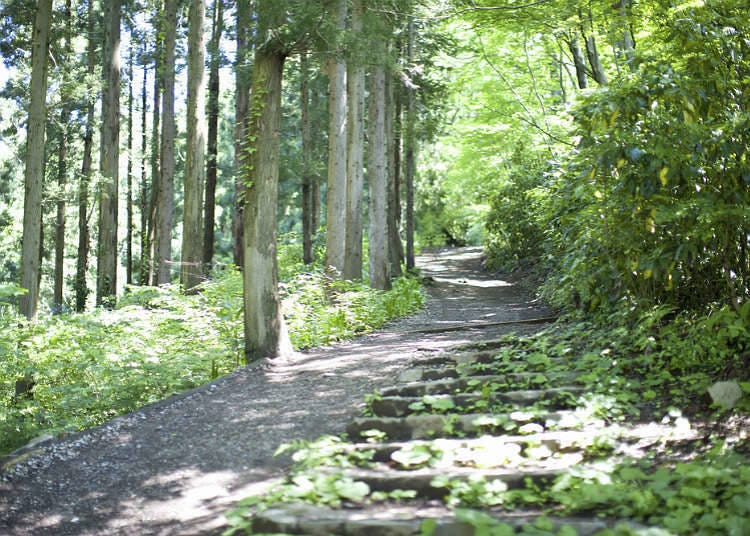 One of the cultures in Japan include going across the high mountains such as the Japan Alps on the main land of Japan, so there are mountain huts on major mountains where you can stay over night. Mt. Takao (the above photo) which received three stars on Michelin Guide is famous as a climbing spot nearby Tokyo. You can use the cable car there, so it's a good spot for the beginners as well. Climbing the precipitous mountains like Mt. Fuji comes with risks of losing your life if you go on a climbing during the wrong period. Make sure to prepare equipment that includes mountaineering wear and boots, and to plan well as to when to climb.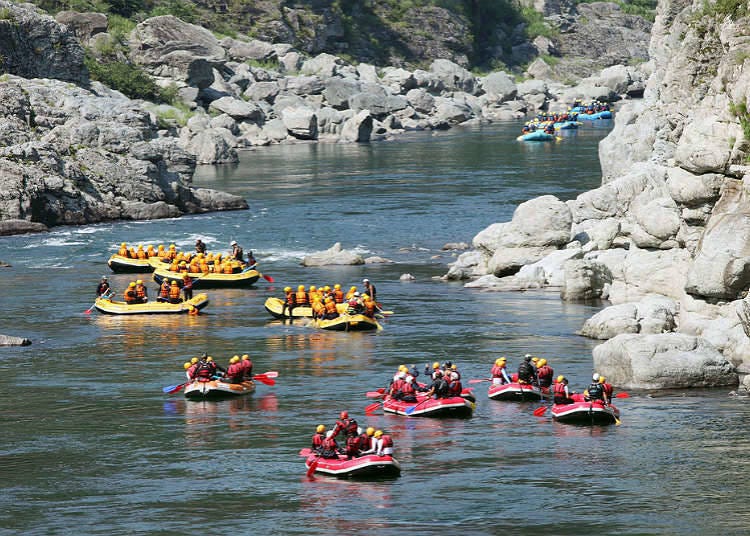 There are various rivers everywhere in Japan, and you can enjoy paddle sports such as canoeing and kayaking, and rafting that going down along the stream on the rubber boat mainly in summer when it gets warm. Areas that include Okutama in Tokyo, Nagabuse in Saitama, Minakami in Gunma and Kinugawa River in Tochigi are popular areas where people can enjoy water sports in rivers.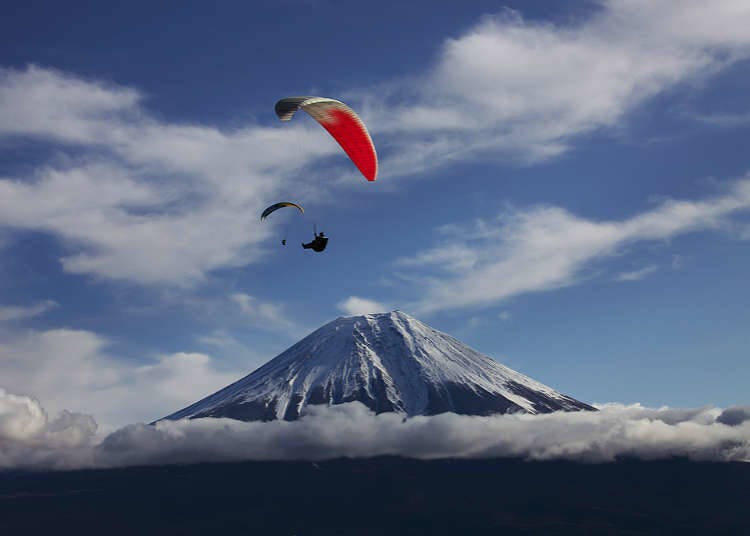 You can also enjoy sky sports such as balloon and paraglider. If you are looking for a place nearby Tokyo, you can experience these sports in Watarase in Tochigi and Hakuba in Nagano. Caving is a unique sports you can experience which can be done in Okutama, in which you explore the caves and limestone caves. In areas with pastures such as Yatsugatake Mountains in Yamanashi, you can try horse trekking as well. Each area has its own nature sports.
Things to note in Japan's nature sports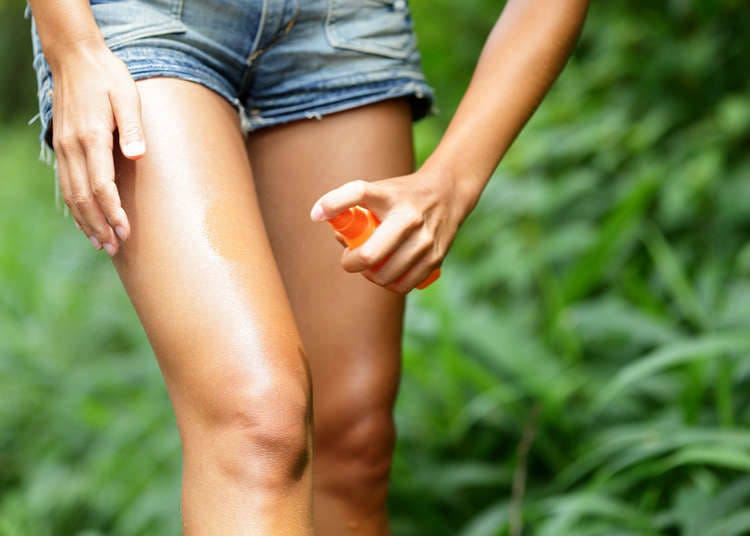 It is recommended to carry an insect repellent and not to expose your skin in summer. A hut is a must-have item to avoid getting a heatstroke. When climbing mountains in Japan, it is basically prohibited to put up a tent other than in the areas designated as camping areas called tent sites. There are many other detailed rules such as you need to use bathrooms in the mountain hut with charge, so follow the way how other climbers do things there. In case you get lost, the private rescue fee is the actual expenses which is very expensive, so it is recommended to take out an insurance policy in advance.
*This information is from the time of this article's publication.
*Prices and options mentioned are subject to change.
*Unless stated otherwise, all prices include tax.