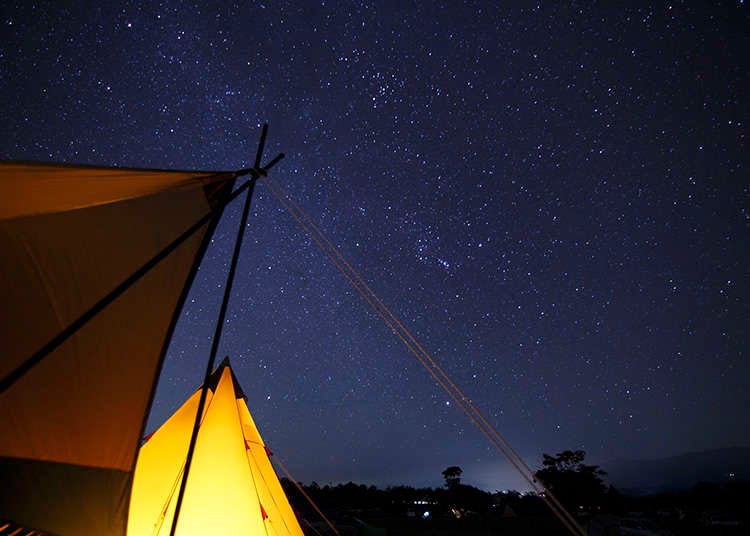 There are activities available throughout Japan, some allowing you to experience Nature, and others that let you experience Japan's tradition and history.
Enjoying Nature ① - Mountain climbing -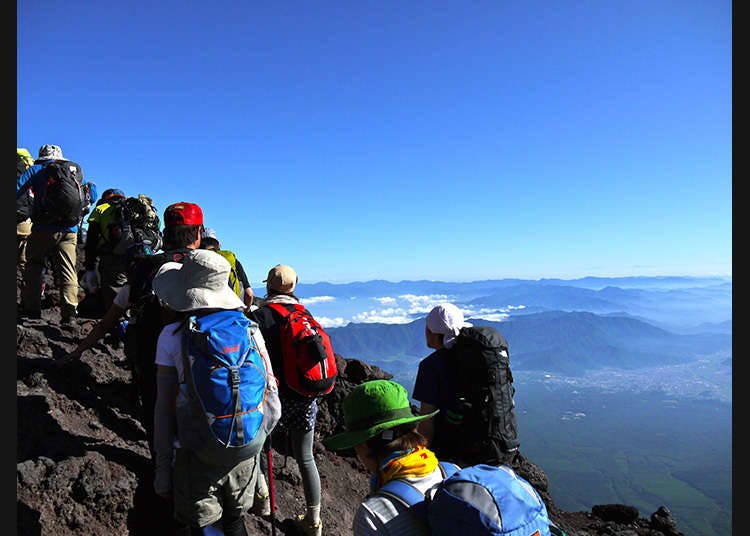 In Japan there are all sorts of mountains, some good for hiking, and others good for full-fledged mountain climbing. One mountain that you might want to climb is Mount Fuji, which is said to be the most beautiful independent peak in the world. You can go up to its fifth station (about halfway up the mountain) by bus, so you don't need to be a mountain climber to enjoy Fuji. The pleasures of mountain climbing come from seeing the different faces the mountains show in each season, as well as meeting wild animals.
In the Tokyo suburbs, there are Takao-san (Tokyo), Otake-yama (Tokyo), Nokogiri yama (Chiba), Tsukuba-san (Ibaraki) and others. All mountains on this list can be visited in a one-day trip. However, it might be a good idea to check the access, routes, weather, etc.
Nature experience ② - Snorkeling -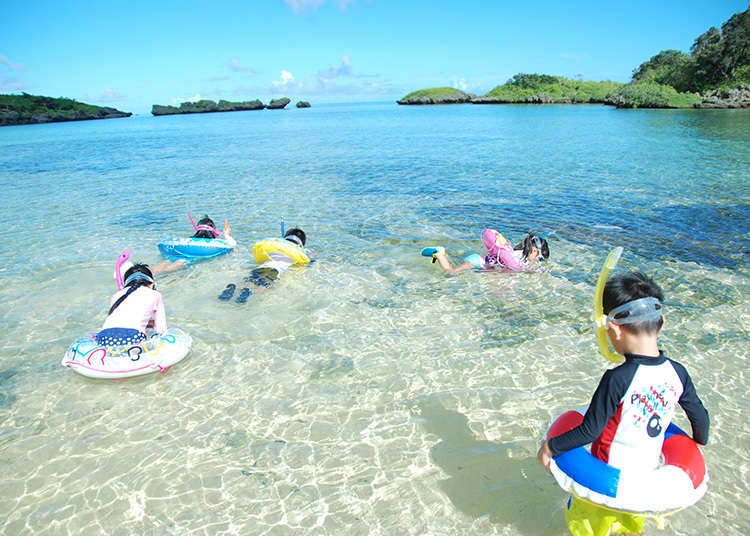 Japan is an island country, so there are many sea-related activities, including snorkeling. You can snorkel in many places, however, Okinawa Prefecture is especially known for its beautiful ocean you can even see sea turtles in some areas. In the Kanto area, Izu is a good place for snorkeling. Also there is the "Blue Grotto", a dome-like cave 30 meters long, where you can also enjoy snorkeling. It is very popular due to the almost mystical experience there.
Nature experience ③ - rafting -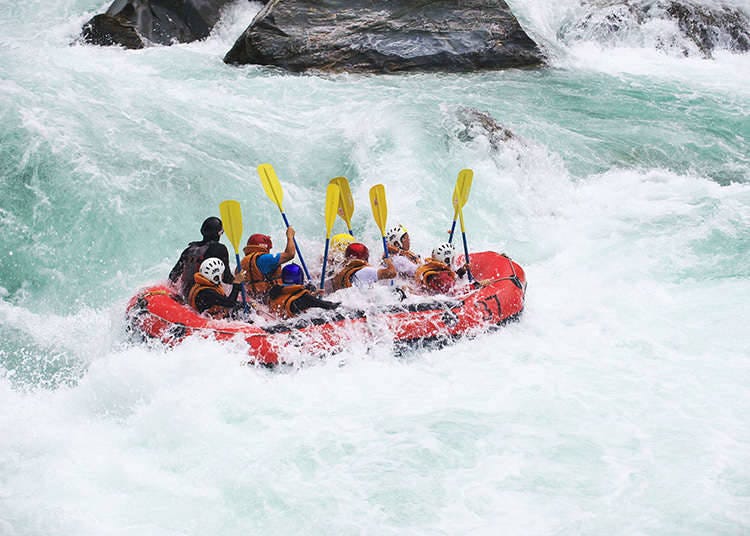 Since Japan is a mountainous country, it has many rivers. Many of them are steep and narrow, making for good rafting, kawakudari. Needless to say, there are slower places for more leisurely. The rivers are so clean and transparent that you can easily see fish down below. There are rafting areas in Okutama (Tokyo) or Nagatoro (Saitama), if you are staying around the Tokyo area.
Cultral experience ① - Tour Boats -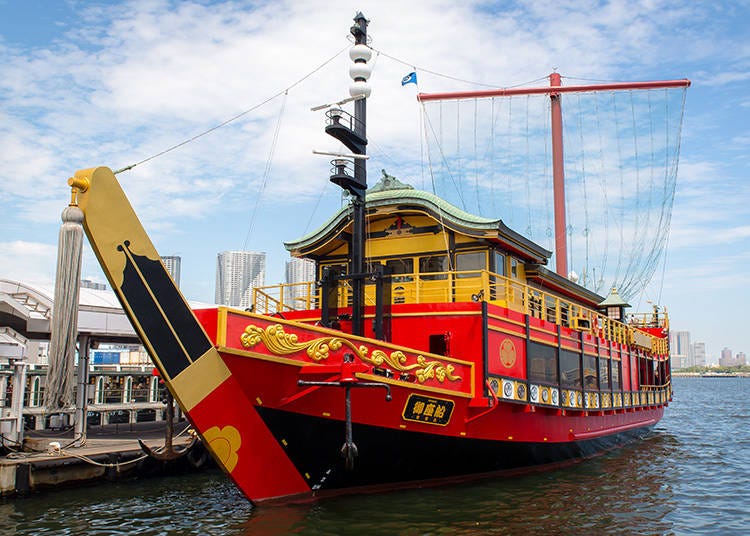 Yakatabune (houseboat) is a Japanese-style boat with a roof, and it has a spacious interior for banquets and events. It is said that in the Heian period, it was used by Japanese aristocrats for leisure purposes, and in the Edo Period, feudal lords enjoyed watching fireworks from yakatabune. In good weather, boat tours around Tokyo's sightseeing spots are very popular.
Cultral experience ② - Training experience in a temple -
Recently, experiencing ascetic pratices at Buddhist temples is becoming popular. You can experience the real training commonly practiced by monks. In addition to learning about Japanese religion and ideals, you can also attend the lectures and study the dining habits of monks up close. Temple visits vary from one day to several months for serious residential training.
Cultral experience ③ - Kimono -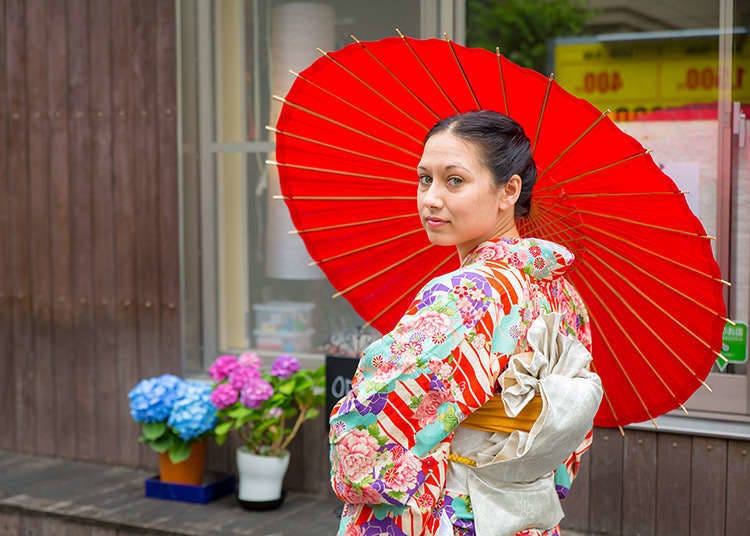 It is fun to experience wearing Japanese traditional clothing such as kimono and yukata. There are kimono rental shops, especially around the Asakusa area. Some stores also offer sightseeing services with a guide, or let you take a souvenir photograph.
Cultural experience ④ - Sado (tea ceremony), Shodo (Japanese calligraphy) -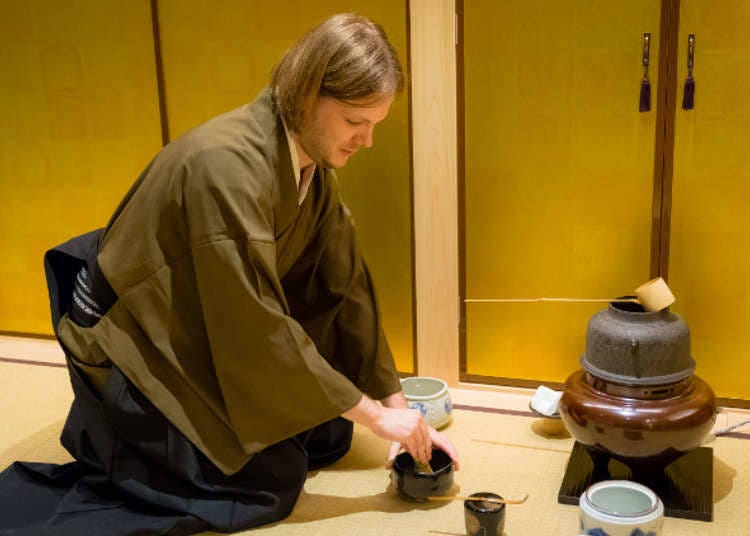 First you wash your hands with a washbasin and enter from a Nijiriguchi (a small door to enter the tea ceremony hut). These unique and interesting experiences await you in Sado (tea ceremony). You might also be able to feel the "Omotenashi (Japanese way of hospitality)".
In Shodo (Japanese caligraphy) practice sessions, you can learn to write your name in Kanji (Chinese charactors), or write a character that you like. You can take what you wrote home which will be a perfect souvenir.
*This information is from the time of this article's publication.
*Prices and options mentioned are subject to change.
*Unless stated otherwise, all prices include tax.
Limited time offer: 10% discount coupons available now!