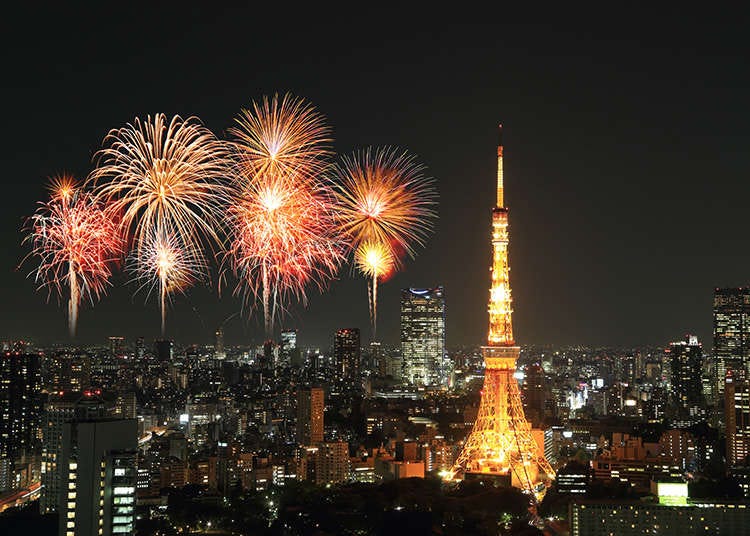 There are landmarks and monuments celebrating Japanese culture and history throughout Japan. Not only do they symbolise Japan's important history, they are also facilities essential to our daily lives. On top of that, many of these buildings are architecturally impressive.
Japan's symbolic landmarks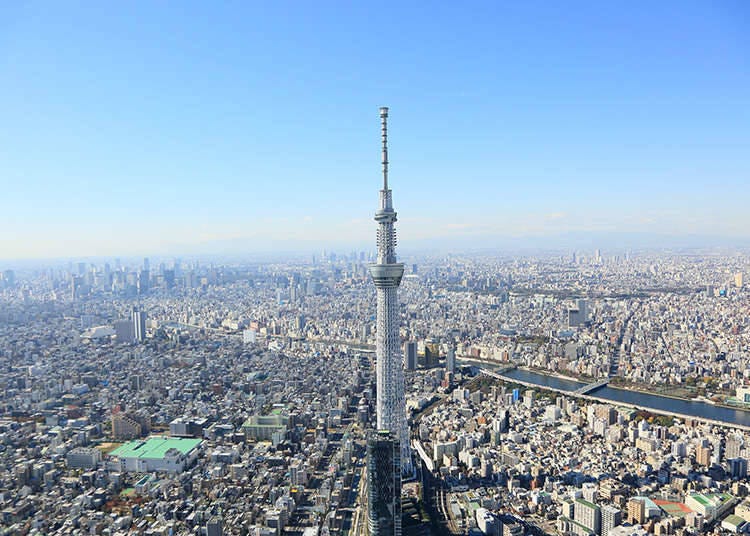 Situated in Tokyo Metropolitan Park, the "Tokyo Tower" is the symbol of Japan. Its official name is "Tokyo Denpato". Standing at 333 meters, it covers the radio waves of the Kanto area of about 100 kilometers in radius, and is designed to endure wind, fires and earthquakes. As earthquakes are common in Japan, such landmarks are built with earthquakes in mind. It is now a tourist spot, attracting 3 million people every year. Also, TOKYO SKYTREE (R), opened in 2012, as a new symbol of Tokyo. It stands at 634 meters and has a 350 meter high observation deck that overlooks the streets of Tokyo. It is currently the highest broadcasting tower in the world, and the second highest artificial building in the world.
This building was designed by Czech architect in 1915, but suffered damages when the atomic bomb was dropped on Hiroshima in 1945, and part of it collapsed and was blown away. However, its historical value was recognised after that, leading to it being reinforced, and it remains to be a precious building even now. It is preserved as a symbol of the importance of peace to pass visitors a silent message. With the help of Japanese reinforcement technology, it looks as disastrous as it did in the past, but is also fully resistant to earthquakes now.
In addition to Hiroshima, an atomic bomb was also dropped on Nagasaki. The atomic bomb fell on Hiroshima on August 6th in 1945 and after three days later, one was also dropped on Nagasaki. The "Peace Statue" designed by Seibo Kitamura passes on the message of threat of atomic bombs and the importance of peace. Unlike the Hiroshima Peace Memorial, this statue did not suffer any damage from the atomic bomb, but it remains an important statue for the Japanese as a wish for peace. It is 9.7 meters in height, with a weight of 30 tons, and it is said that it expresses God's love and Buddha's mercy. Its right hand is pointed straight upwards to the heavens to represent the threat of atomic bombs, while its left hand is stretched out horizontally to represent peace.
Symbol of Osaka that underwent earthquake protection
Osaka's landmark, "Tsutenkaku" is actually the second one completed in 1956. The tower itself is 100 meters in height. The first Tsutenkaku burned down due to a fire that spread from a nearby movie theater, but was rebuilt due to the strong wishes of the locals. Construction work was carried out, with earthquake resistance in mind, and went on for 8 months from October in 2014. The construction work made full use of Japanese technology, and the building continued its business operations even as the observation tower was being built, and this is actually the first of such cases in the world. The 94.5 meter high rooftop has an enhanced glass wall that surrounds all the surfaces of the observation deck.
The fastest elevator in Japan
Yokohama's "Landmark Tower" is 70 stories high and stands at 296.33 meters tall. "Yokohama Minato Mirai 21" has many offices, but it is actually one of the main skyscrapers as well. There is a "Sky Garden", an observation area on the 69th floor, which is 273 meters above ground. Its elevator is the fastest in Japan, achieving 750 meters per minute. Going up, the elevator in the "Shanghai Tower" in China is the world's fastest, but Minato Mirai actually has the world's fastest elevator going down. In addition to that, the elevator is also has soundproof technology and a shaking-resistant design, making it one comfortable elevator. This is indeed a landmark where you can experience the meticulous work of the Japanese.
*This information is from the time of this article's publication.
*Prices and options mentioned are subject to change.
*Unless stated otherwise, all prices include tax.