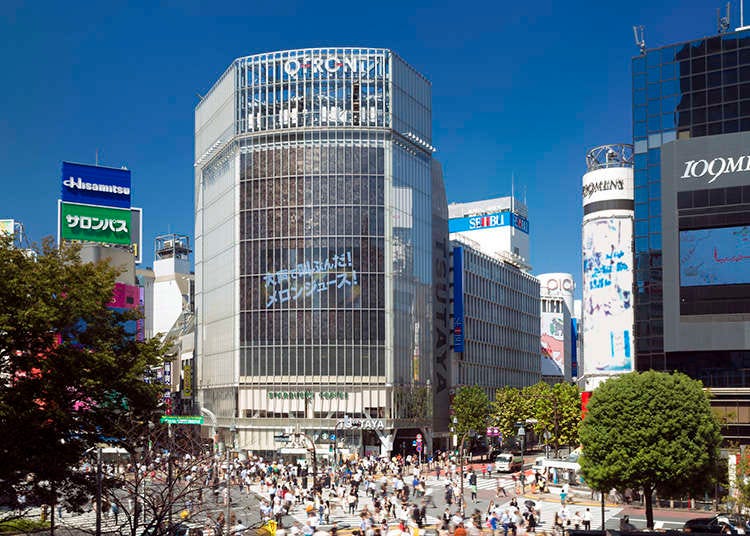 Shibuya and Harajuku have long been known as trendsetters for all of Japan. Combined with their histories, the appeal of these two towns is immeasurable.
Shibuya and Harajuku are constantly overflowing with people, even on weekdays! With thriving fashion and subculture around every corner, they are the sources of many new, stylish trends in Japan.

New trendy facilities are built one after another, so you are always in for a treat every time you visit.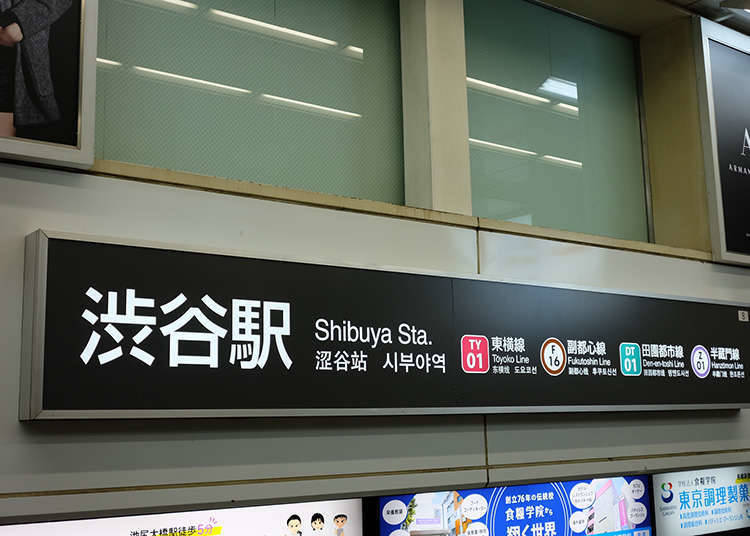 Shibuya wasn't always the bustling city that you see today. It wasn't until the Meiji period, when Shibuya Station opened on the JR Yamanote Line. After the Sino-Japanese War and Russo-Japanese War, military facilities were built in the nearby areas and soldiers were known to frequent Shibuya. As the city evolved, many first generation department stores were built and the popularity of the city began to flourish.
Harajuku station originally opened in 1906. After the War, US military facilities were built nearby and shops that catered towards the American servicemen opened up one after another along Omotesando. This helped instill influences of American and European culture into Harajuku that can still be seen today.
Fashion buildings that liven up the Shibuya culture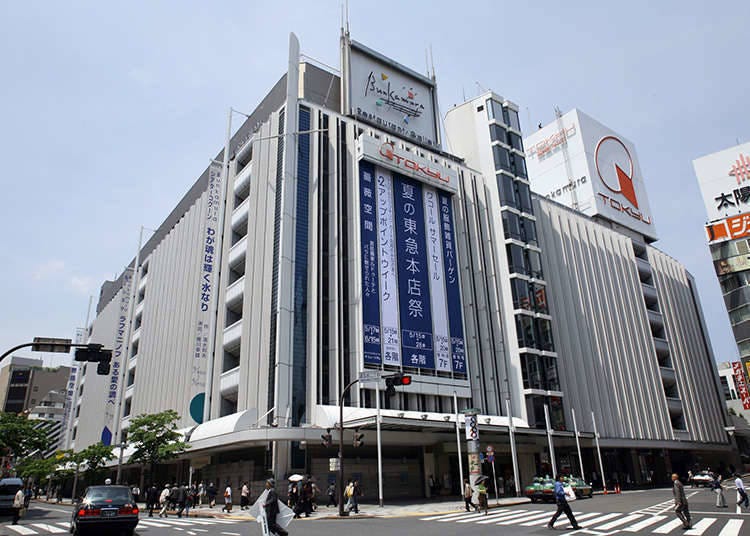 As the areas around both stations developed, Shibuya grew into a huge center of shopping and entertainment, while Harajuku took the crown of upcoming and unique fashion. The Shibuya area filled with large department stores and shopping buildings that target the younger crowds.

With their strategy constantly evolving with their target audience, each building is constantly renewed and rebuilt, contribution to the town's setting as a trendsetter.
Shibuya Scramble Crossing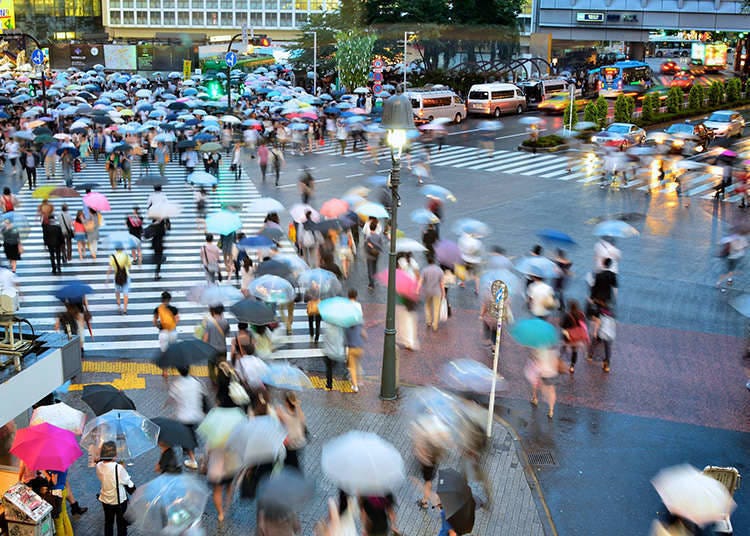 The world-famous Shibuya Scramble Crossing. It's surprising that the hundreds of people that cross every time manage to avoid bumping into each other. Upwards of 3,000 people are said to cross it at one time during busy days. It's a popular hot spot for tourist to take plenty of pictures as well as a popular meeting spot for the locals.
Harajuku's Unique Culture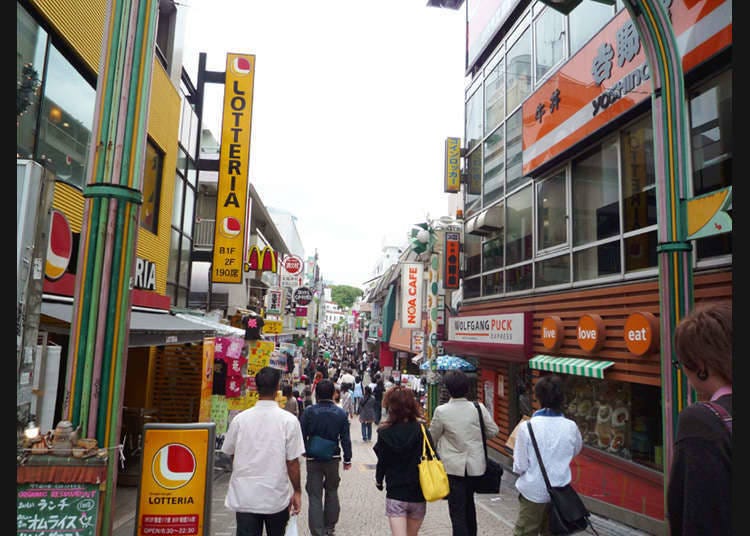 The style of fashion coming out of Harajuku was named after itself: "Harajuku". In the 1960's, many creative people resided in Harajuku, with fashion designers showing their prowess. They opened up shops in the area and their well-designed fashion didn't take long to become popular.

In the 1990's, new designers began to set up shops in the backstreets of Harajuku, where rent was relatively reasonable. These backstreet shops and areas eventually became known as Uraharajuku and these too, helped in the uniqueness that is Harajuku Fashion.
Harajuku: Where Ancient and Modern Cultures Mix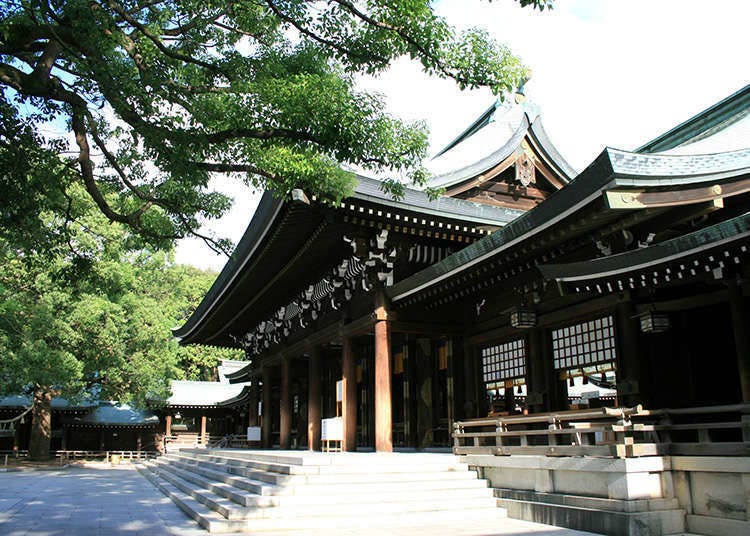 Although Harajuku as the image of having the "latest" in everything fashion, there are also shrines and temples that quietly exist behind the hustle and bustle of the city. The nearby parks are full of nature and have a different expression for every season. During the New Year's holiday, many people visit Meiji Shrine with lines that extend all the way to Harajuku Station.
The Appeal of Shibuya and Harajuku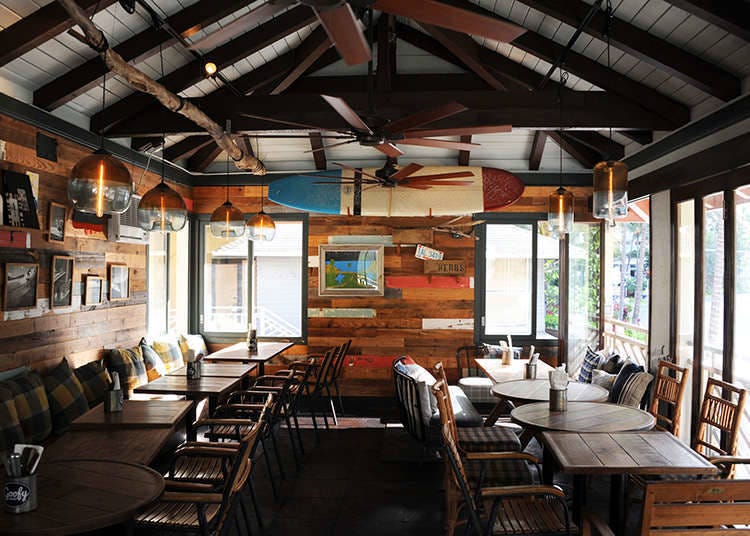 Shibuya, where you can experience the most recent in trendy, Japanese fashion and Harajuku, which has developed its own unique and popular fashion. In both areas, you can find the main streets busy with the sounds of conversation and people looking for the next hit trend in fashion. Take a step into a side street and sometimes you can find an entirely different world. These are towns where you can experience the past and the future at the same time.
*This information is from the time of this article's publication.
*Prices and options mentioned are subject to change.
*Unless stated otherwise, all prices include tax.