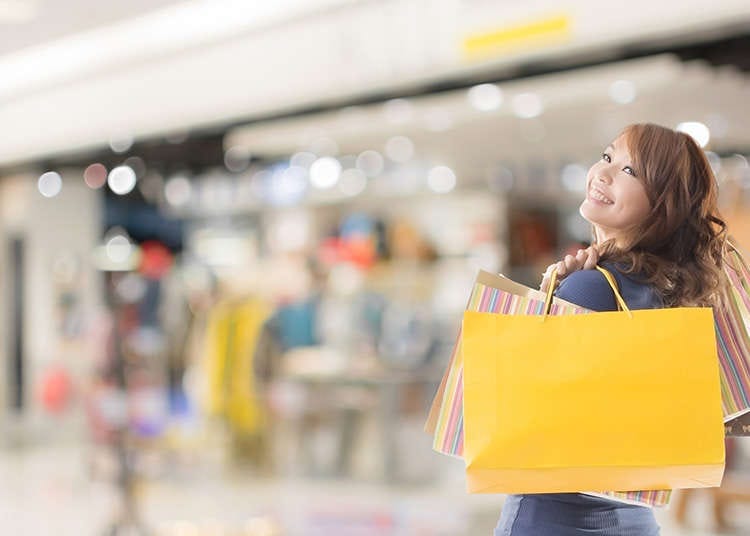 Here is some advice about what you should know when you go shopping in Japan.
The etiquette for trying clothes on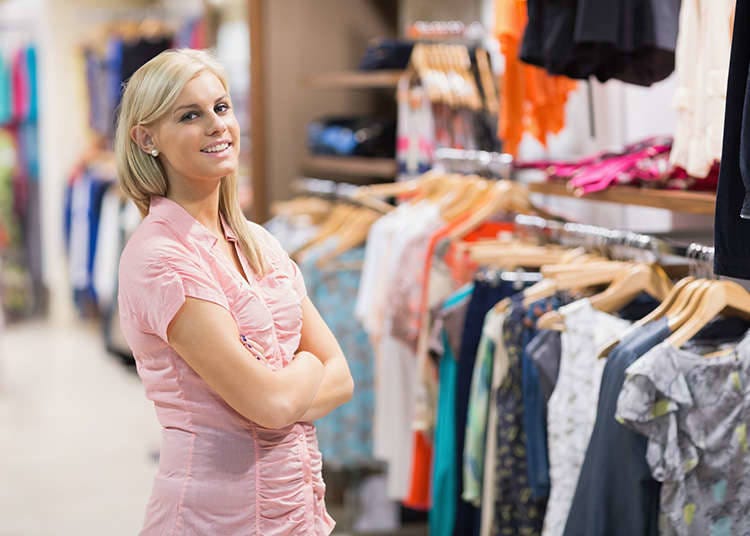 Ask the staff first when you want to try clothes on. Go to the fitting room after you inform the staff how many clothes you would like to try on. If the curtain of a fitting room is closed, then someone must be using it, so please wait patiently. When you want to try something to pull over such as a sweater, make sure they won't be smeared with your lipstick and/or make-up. Some shops provide face covers to avoid this.
Eating and drinking is prohibited in most shops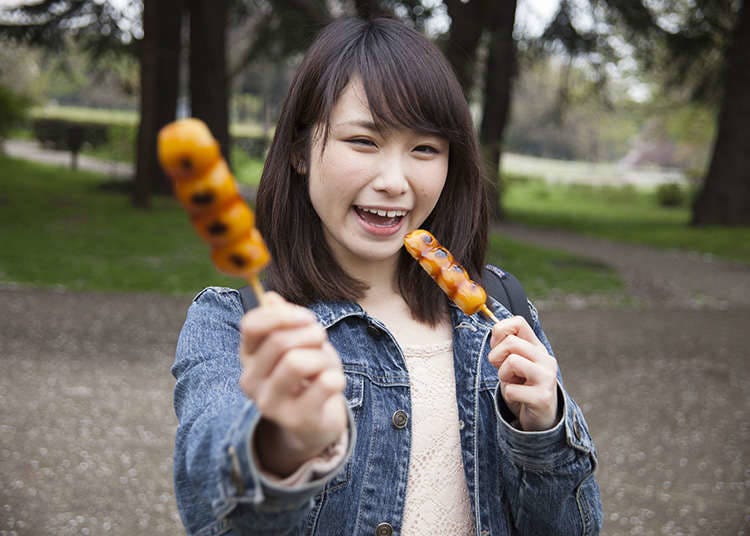 Other than restaurants, eating and drinking while you are looking at merchandise is prohibited because this can cause the products to get dirty.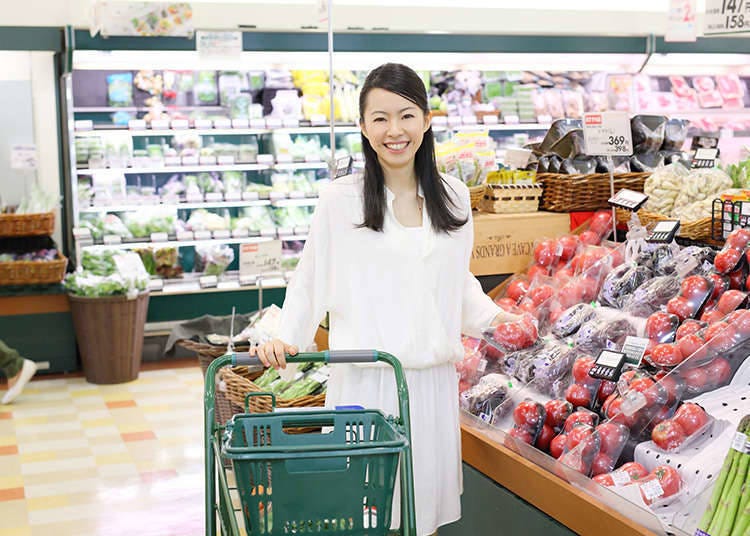 Try not to touch fresh food on display too much. When putting products back, please return it where you found them. Poking or pressing on products with your fingers to check them is considered poor manners in Japan.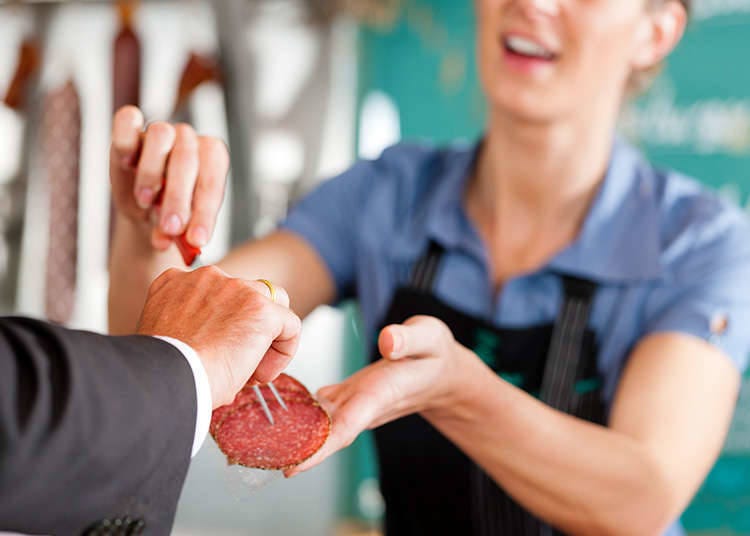 You can sample a product at a souvenir shop and other shops. Basically, take one per person. Also, please avoid eating what you are not interested in buying.
The etiquette when waiting at the counter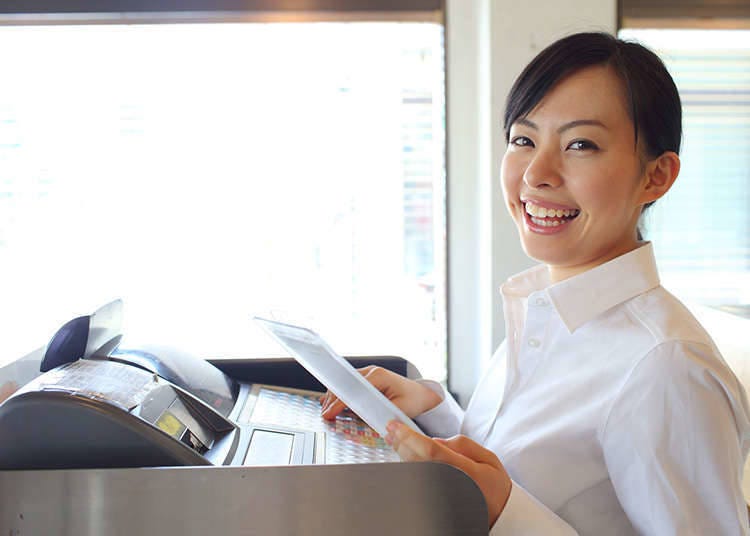 If there is a line, make sure to line up. Please do not cut in line. Opening a product before making a purchase is also prohibited.
Some places prohibit taking photos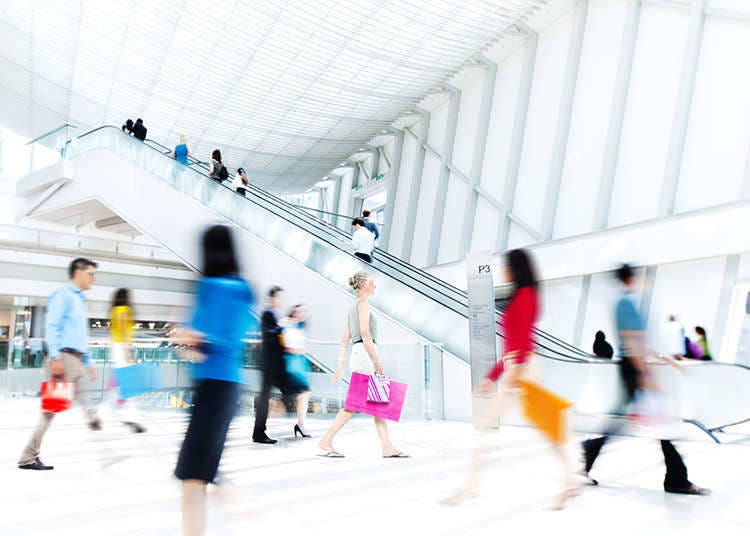 Some shops prohibit taking photos. Please check with the staff if you want to use your camera or cell phone to take photos.
*This information is from the time of this article's publication.
*Prices and options mentioned are subject to change.
*Unless stated otherwise, all prices include tax.