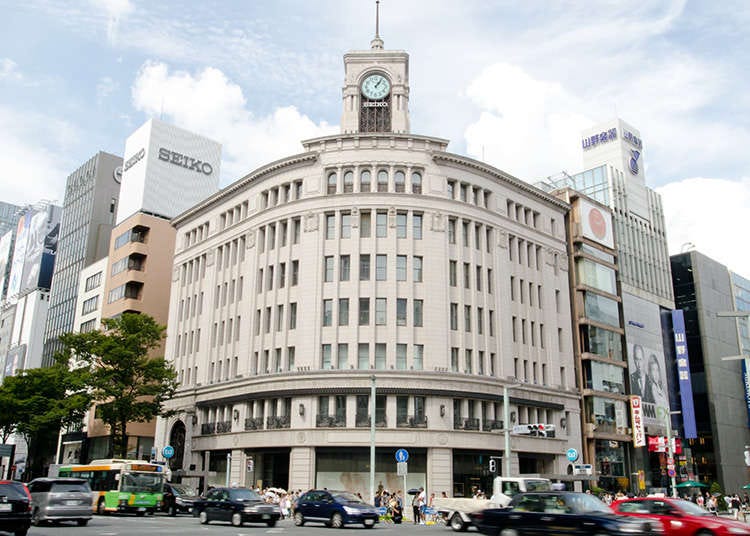 A town for grownups, Ginza and its neighbor, Tsukiji attract a lot of sightseers. We are going to introduce 10 things you must do in these places as follows:
Taste food in the Tsukiji Outer Market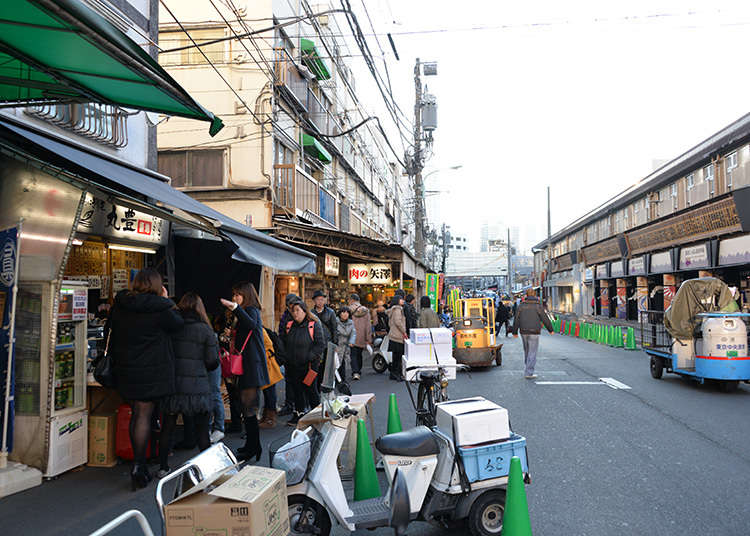 It might be good to go to Tsukiji early in the morning. Since stores in the market open early, they also close early. This place becomes quiet after 1:00 p.m. If you can manage it, have a breakfast of Tsukiji's sushi and sashimi. Since most of restaurant menus are written in foreign languages and have pictures, you won't have trouble to place an order.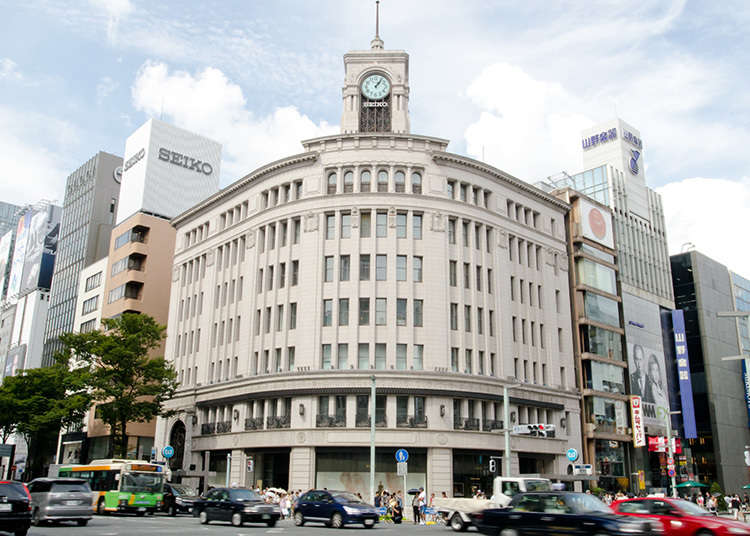 In 1872, there was a huge fire which heavily damaged the town of Ginza. Learning from that experience, they built brick buildings to construct fire-resistant Ginza Brick City. There are a lot of retro look buildings in this area to reflect such past practice.
Savor prestigious sushi in Ginza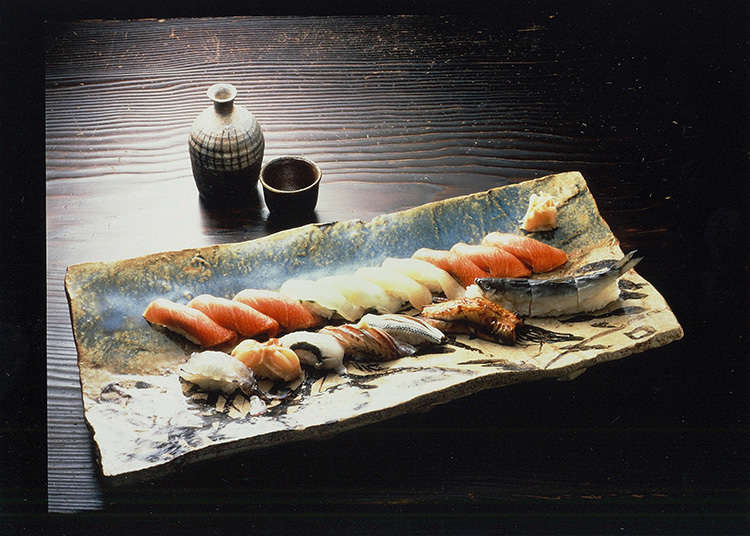 Ginza gathers restaurants serving delicious cuisine all over the world. However, you are in Japan and you must try extraordinarily delicious sushi. Since long ago, Ginza has been well known for its high class sushi. They are expensive, but worth paying money. Ginza Kyubei is one of the long-established sushi restaurants and people use this prestigious restaurant to entertain important people from around the world. Since almost half of their customers are foreigners, some sushi masters can speak English. You can also enjoy conversation with them over the counter table while eating sushi. Unfortunately you cannot book a table from overseas. So you'd have to ask your hotel to make a reservation for you.
※Photo is for illustration purposes only
Go to see Ginza's angel statue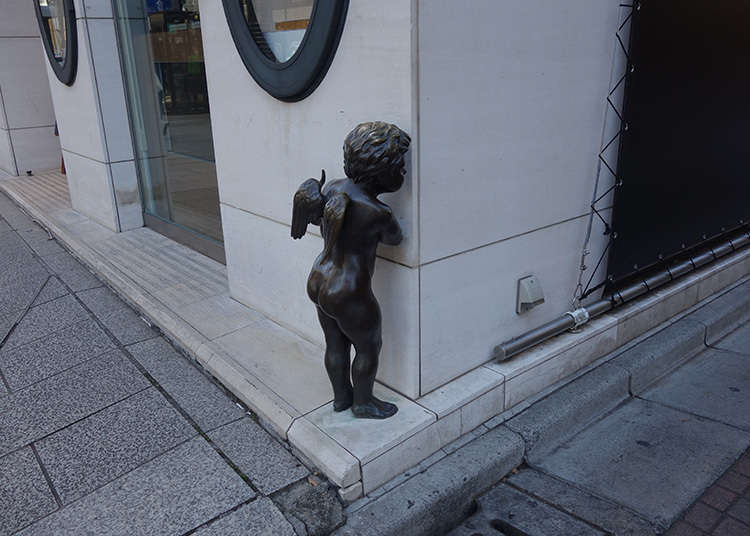 You can find a statue of an angel in the corner of a jewelry and watch store, Ginza Tenshodo located along the streets of Ginza 4-chome. This is made and placed there by the store handling bridal jewelry. It is said that a couple hit by this angel's arrow will be happy ever after.
銀座天賞堂

Address

4-3-9 Ginza, Chuo-ku, Tokyo 104-0061, Japan
Be amazed by Nakagin Tower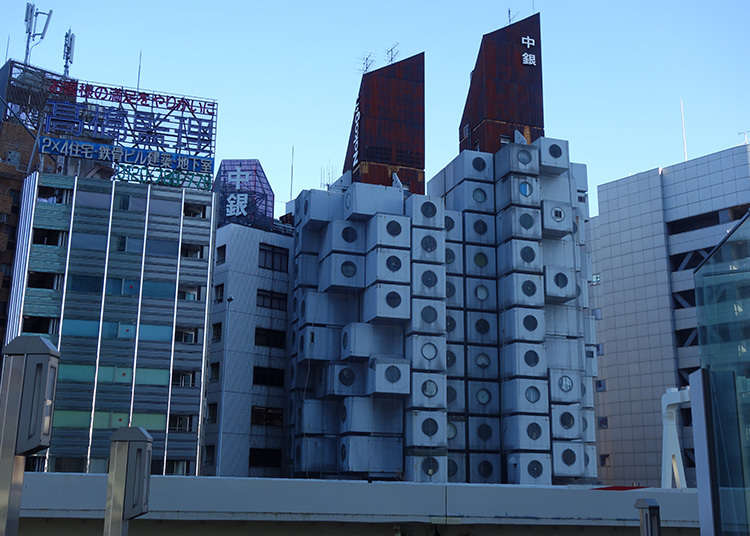 Nakagin Capsule Tower is a unique building in Ginza 8-chome completed in 1972. It was the world's first capsule-shaped apartments and during that time it drew a lot of attention. It was designed by Ordre des Arts et des Lettres awarded Kisho Kurokawa. Each capsule has been made into one room. Because of the aged building, there is a proposal to reconstruct it now. So this would be your last chance to see it. However, it's forbidden to go inside and you can just gaze at it from outside.
中銀カプセルタワービル

Address

Ginza Nakagin 16 building, 8-4-6 Ginza, Chuo-ku, Tokyo 104-0061, Japan
Find souvenirs in well-established art supply store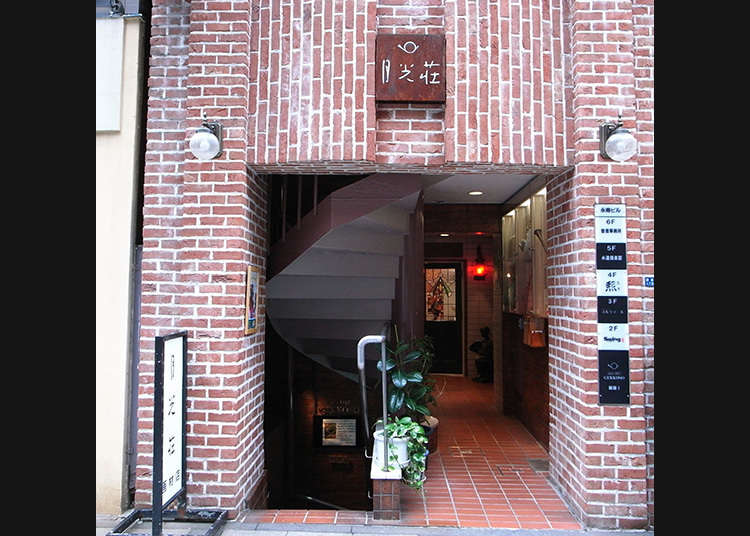 Gekkoso is an art supply store with a retro atmosphere located along the Hanatsubaki Street in Ginza 8-chome. It was established in 1917. A lot of foreign people come here, too. There are about 90 kinds of cute picture post cards with paintings and poems of modern artists in the basement floor. You write an address and your message on the card and then post it in Gekkoso in-store post. Afterward, the store will have it mailed. You can also use Gekkoso's original watercolor paints to write your post card. Why not send your message with your memory of Ginza from Gekkosho to an important person in your country?
Address

Nagatoshi Building B1~1 floor, 8-7-2, Ginza, Chuo-ku, Tokyo, 104-0061
View Map

Nearest Station

Ginza Station (Tokyo Metro Ginza Line / Tokyo Metro Marunouchi Line / Tokyo Metro Hibiya Line)
7 minutes on foot


Phone Number

03-3572-5605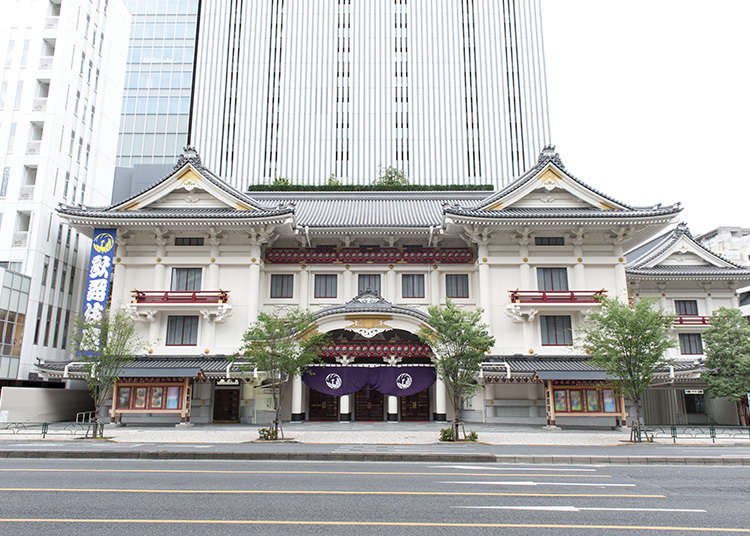 Since its opening in 1889, Kabukiza Theatre has been showing Kabuki performances for more than 120 years in Higashi Ginza. It's one of the traditional performance arts in Japan and you should see it at least once. For beginners, buy a Single Act Ticket and use an English subtitle guide. The theatre building itself will make you impressed. Even if you cannot get a ticket, you can purchase kabuki-related souvenirs in the underground shopping center.
Address

4-12-15, Ginza, Chuo-ku, Tokyo, 104-0061
View Map

Nearest Station

Higashi-Ginza Station (Tokyo Metro Hibiya Line / Toei Asakusa Line)


Phone Number

03-3545-6800
Experience a luxurious atmosphere in an exclusive club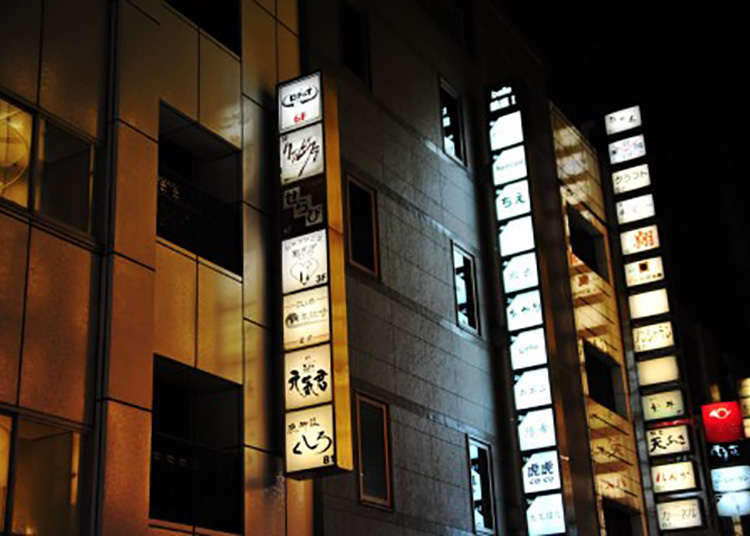 There are many bars and night lounges in the Namimki Street in Ginza. You may spot a beautiful landlady of night lounge walks on the street with her customer in the evening during weekday. You can witness its unique world without actually going inside these bars and lounges when you are walking down the Namiki Street in the evening,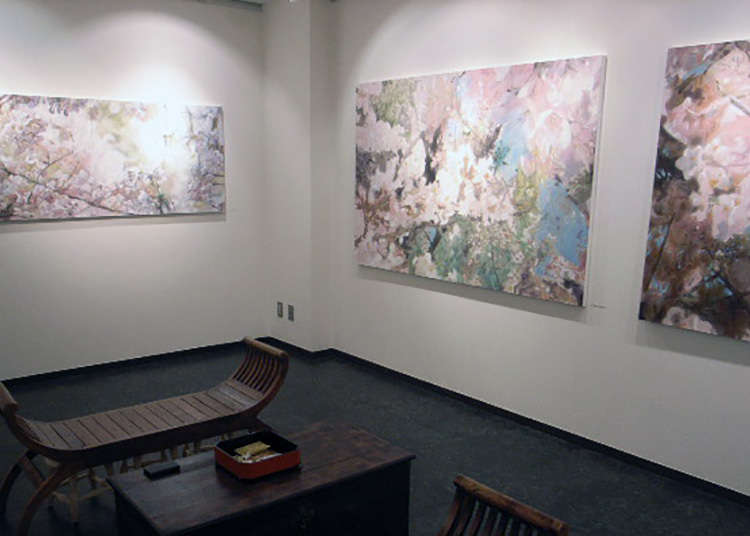 There are a lot of galleries in Ginza. This is an ideal location to look at paintings. If you want to buy a picture as a memory of Japan, you must go to Shibata Etsuko Gallery located in Ginza 1-chome. This gallery mainly exhibits Japanese paintings, botanical arts and modern paintings. Its owner, Etsuko Shibata warmly welcomes first time visitors.
柴田悦子画廊

Address

2nd floor of Daisan Taiyo Building, 1-5-1 Ginza, Chuo-ku, Tokyo 104-0061, Japan
Taste fruits at Ginza Sembikiya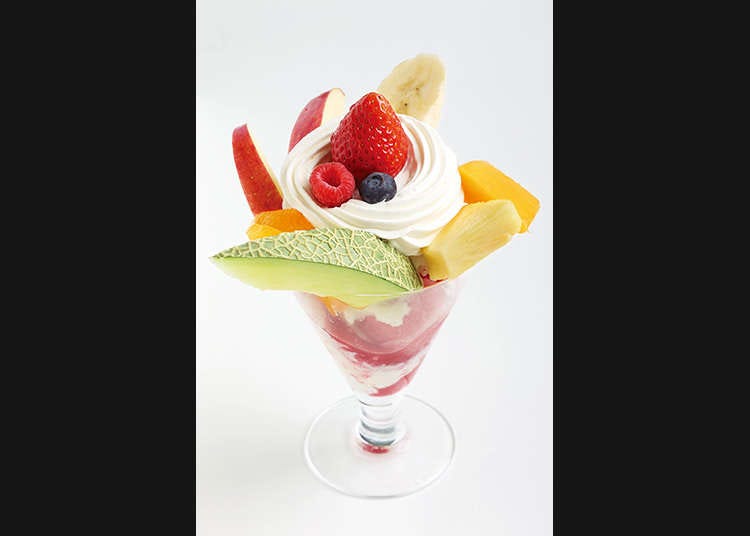 If you want have a break, taste quality fruits at Ginza Sembikiya Ginza Main Store Fruit Parlor. It's a long-established store in business for 121 years and has sold luxurious quality fruits for gift purpose in Japan.
Ginza Senbikiya Ginza Honten Fruits parlor

銀座千疋屋 銀座本店 フルーツパーラー

Address

5-1-1 Ginza, Chuo-ku, Tokyo 104-0061, Japan
*This information is from the time of this article's publication.
*Prices and options mentioned are subject to change.
*Unless stated otherwise, all prices include tax.