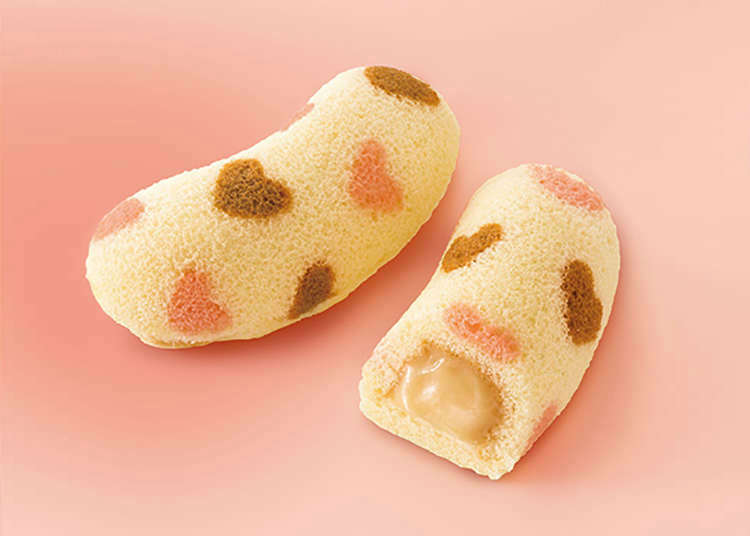 Japanese sweets are of high quality in terms of both their designs and flavors. Here are some sweets which are loved by people of all ages. You can get them at places like Tokyo Station or convenience stores, so they're pretty easy to get your hands on.
Green tea flavored Kit Kat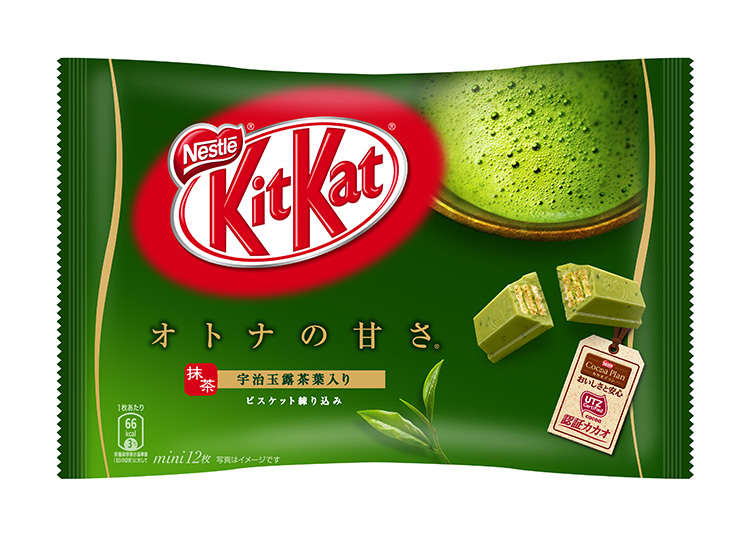 Kit Kats are cylindrical, connected wafers coated with chocolate that are a popular treat worldwide. In Japan, you will find Kit Kats with a unique green tea flavor. They are called KIT KAT Mini "OTONA-NO-AMASA"(Sweetness for adults) Green Tea. Uji Gyokuro tea leaves from the tea producing Uji district in Kyoto are mixed in with the wafer dough, so you can enjoy the aroma and flavor of green tea. You can get them from convenience stores or supermarkets. It costs 500 JPY for 12 pieces.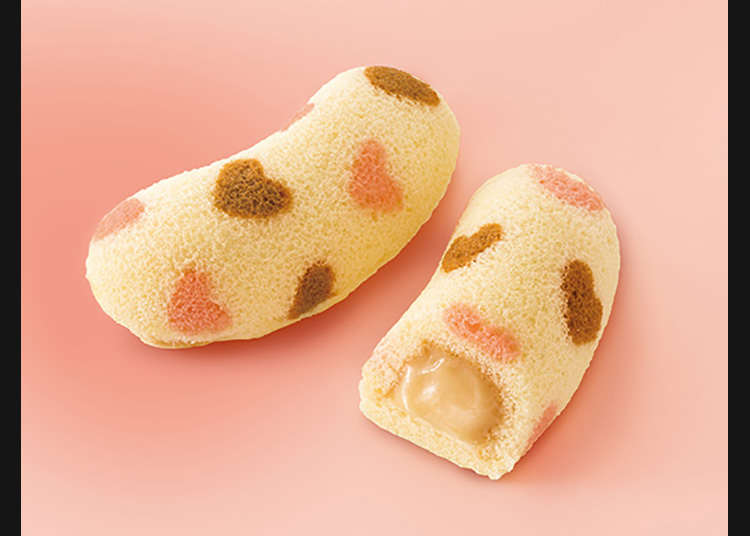 Every knows about Tokyo Banana – the cute, signature souvenir sweet in the shape of a banana. The fluffy sponge cake is filled with banana custard cream. You may also want to check out other flavors including chocolate banana and caramel banana. Sweets in the shape of hearts and flowers are also popular. You can buy Tokyo Bananas at Tokyo Station, Shinagawa Station, Ueno Station, Shinjuku Station, and also at Haneda Airport and Narita Airport.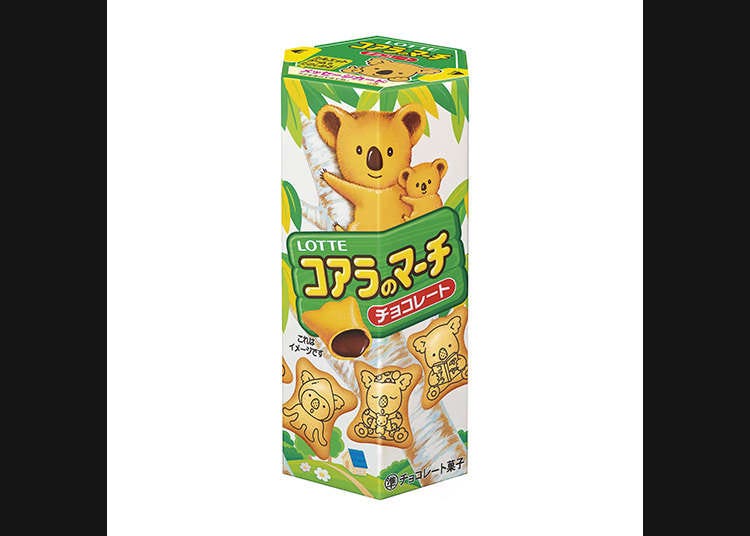 This is a classic product by the sweets maker Lotte. Koala-shaped biscuits are filled with chocolate. Many different patterns of koalas are found in a box, such as a tree climbing koala, a sleeping koala, and a baby koala. These sweets are loved by many, so you can get them at convenience stores or supermarkets.
Since it was first released in 1977, this Japanese sweet has continued to be a well-loved treat. Powdered sugar is dusted over salt flavored senbei (a baked sweet made from rice), and it creates this wonderful salty-sweet combination. Powdered sugar on crispy senbei looks just like snow. It contains fresh cream from Hokkaido, and has a mild taste. You can buy these sweets from supermarkets or drug stores.
Kameda's kaki no tane, wasabi flavor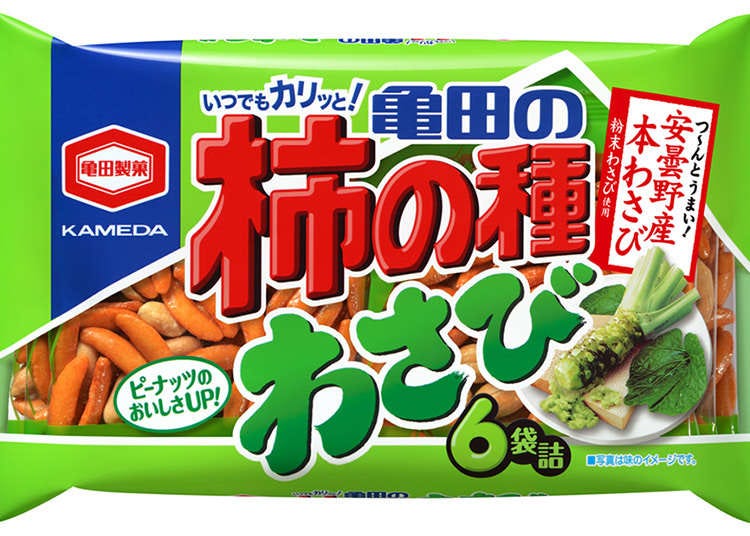 Kaki no tane are rice crackers (a baked sweet made from rice) that look like Japanese persimmon seeds. They are soy sauce and chili flavored, so you may find them a little spicy. The mildness of the peanuts in a bag goes perfect with the kaki no tane. The wasabi flavored version comes with powdered wasabi, so you can enjoy the spiciness that comes from eating real wasabi. These treats go great with alcohol.
*This information is from the time of this article's publication.
*Prices and options mentioned are subject to change.
*Unless stated otherwise, all prices include tax.