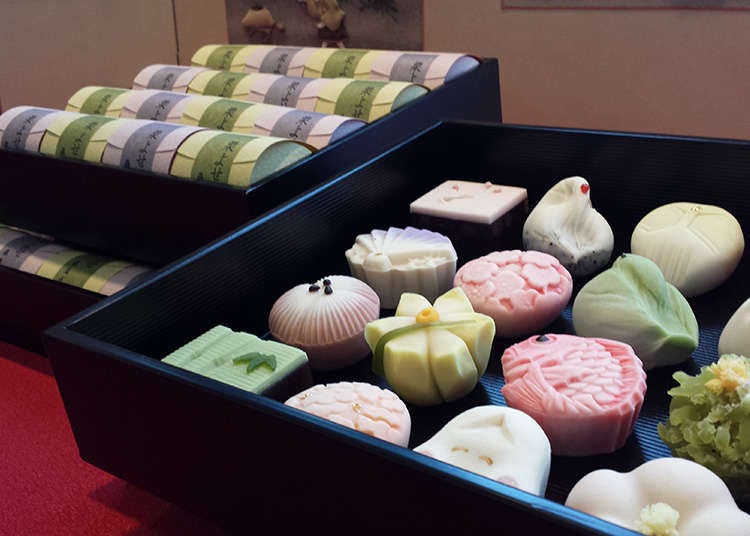 Japanese sweets have been a beloved part of Japan since ancient times. They are known for their visual beauty, referencing the year's seasons, as well as their delicate, sweet flavor. Let's go over the history and types of Japanese sweets and take an inside look at specialized stores where you can try these sweets first-hand.
International Influence Marked the Early Days of Japanese Sweets
The history of Japanese sweets begins with mochi, a sticky rice cake, known as the oldest processed food in Japan. After the year 630, the sweets were influenced by karagashi (Chinese pastries) which kentoshi (Japanese envoys to China) brought back to Japan during the period when they were sent to China 19 times.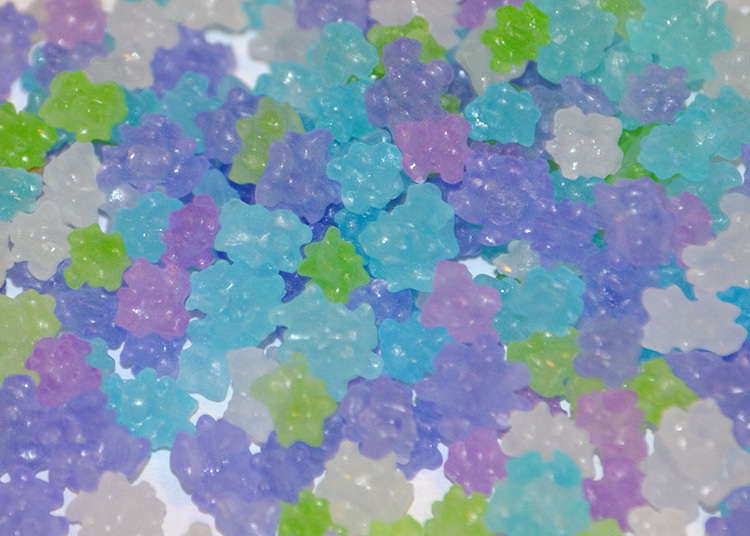 Portuguese sweets like sponge cake and sugar candy brought by missionaries also had an influence on the development of Japanese candy. During the Edo period, a time without civil wars, Japanese sweets began to evolve. Most Japanese sweets we eat today were invented during the Edo Period. Furthermore, the arrival of Western cultures helped baked sweets become popular with the introduction of baking utensils like ovens.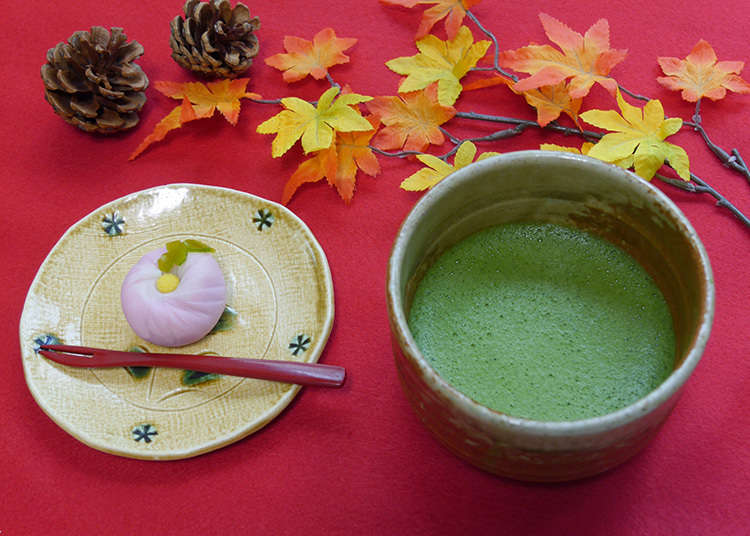 Japanese sweets used for tea ceremonies accentuate the flavor of green tea by using simple, sweet flavors, avoiding oils, and providing visual beauty linked to each season.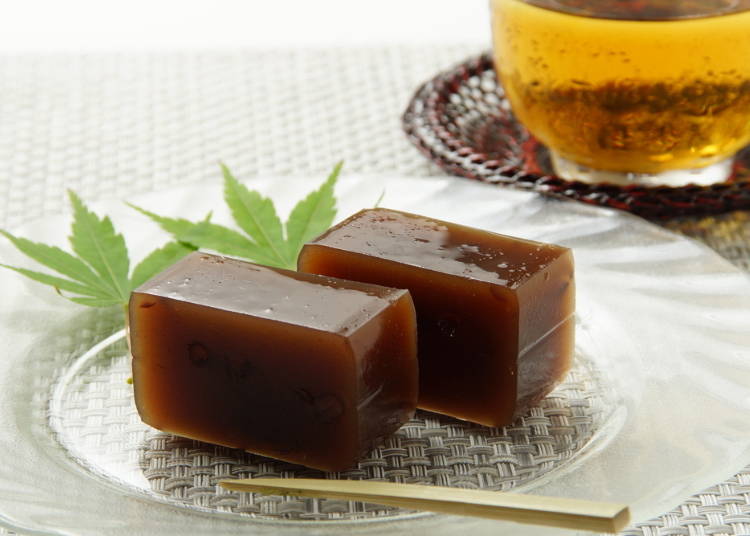 Japanese sweets can roughly be divided into three categories: unbaked, semi-baked, and dry. But the divisions between categories are not so strict, and yokan (sweet red bean paste chilled with gelatin) falls into different categories depending on how it is prepared: hard ones are sorted as semi-baked, and soft ones are called unbaked.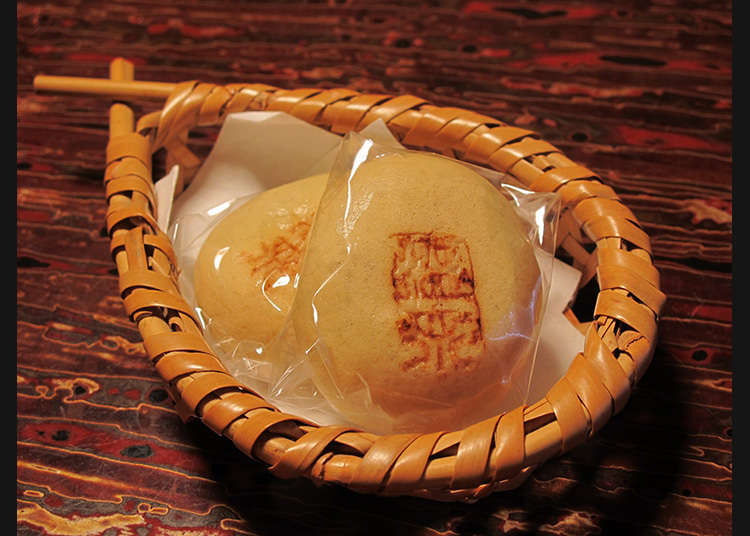 Out of all the Japanese sweets, manju is one of the most popular. Manju are small dumplings of red bean paste wrapped in dough that can be both steamed and baked. The most famous type contains paste inside a dumpling of wheat flour dough. Materials like rice flour, buckwheat flour, and sticky rice are used for the dough, while green peas, chestnuts, and miso (fermented soy bean paste) are used for the paste inside each dumpling.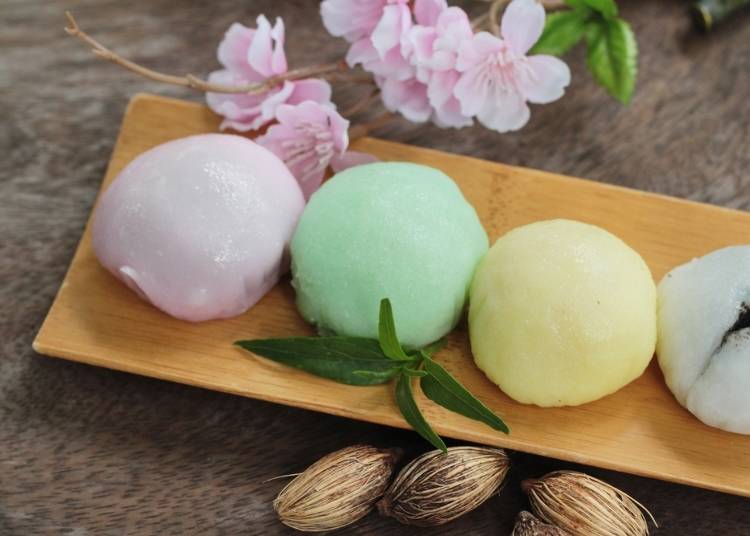 There other types of manju as well, such as: monaka, a dumpling of paste stretched thin, with dough of baked rice cakes placed on either side of the paste, and daifuku, a dumpling of paste wrapped in rice cake dough, that are very popular among many Japanese people.
The Store Where Anmitsu Was Created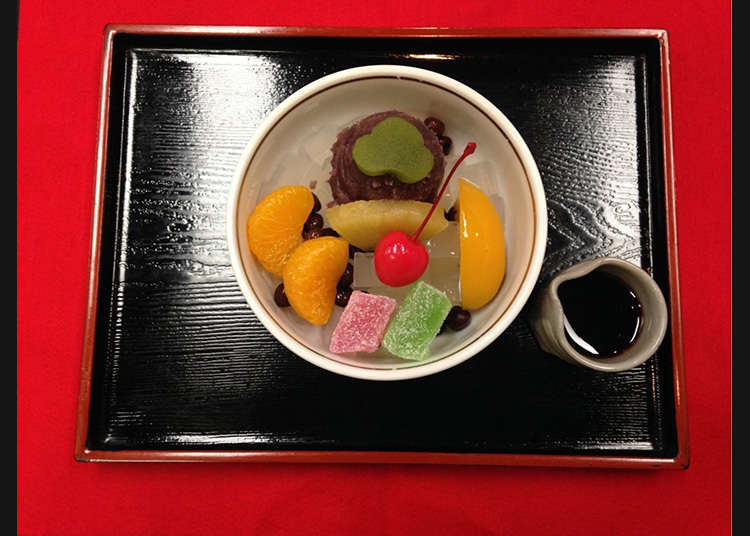 There are some stores in Tokyo that have created new styles of Japanese sweets. Ginza Wakamatsu is a great example of that kind of store. They started their business in 1894 and anmitsu was born in 1930. Anmitsu refers to a delicacy where boiled red peas, cubes of gelatin, sweet rice cakes, fruit pieces in syrup, and red bean paste are assembled in a bowl with brown sugar syrup sprinkled on top. It was a symbol of summer originally eaten during that season. The red bean paste is the leading flavor in anmitsu, and the beans are cooked only for a short period of time so that they are easy to eat.
銀座若松

Address

5-8-20 Ginza, Chuo-ku, Tokyo 104-0061
Stores Featuring Unbaked Japanese Sweets in a Variety of Colors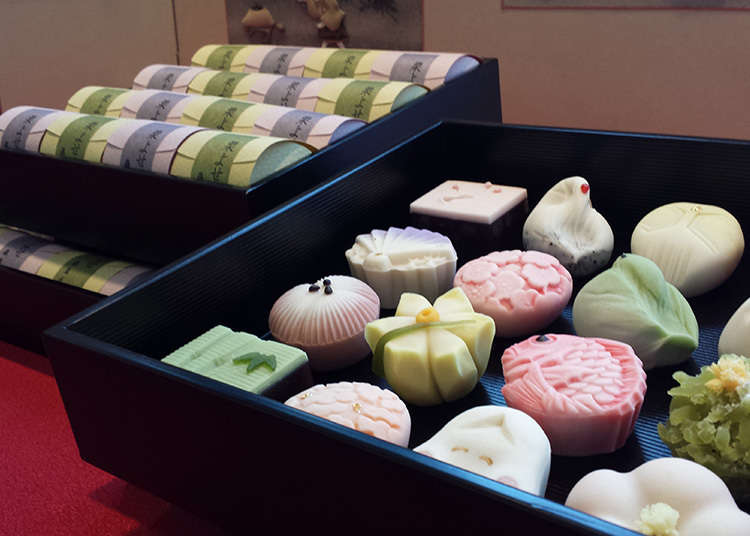 Fukushimaya is a traditional store dating back to the Edo period that specializes in Japanese sweets. It is well known for their delicately made ue-nama-gashi (quality unbaked sweets) with colorful shapes. Each piece is reminiscent of the arrival of a new season. The different tint of each piece represents different seasons and their progression such as early fall to late fall. The pink color of the cherry blossoms of springtime gradually becomes deeper, expressing how time goes by. The beautiful appearance alone makes these sweets a real treat. Some quality unbaked sweets are made from recipes in Wagashi-hinagata-cho (a book in Japanese sweets models) from the Edo period. Sweets made from boiled Japanese chestnuts are also highly recommended.
福島家

Address

2-1-1 Sugamo, Toshima-ku, Tokyo 170-0002
Try Japanese Sweets for Yourself!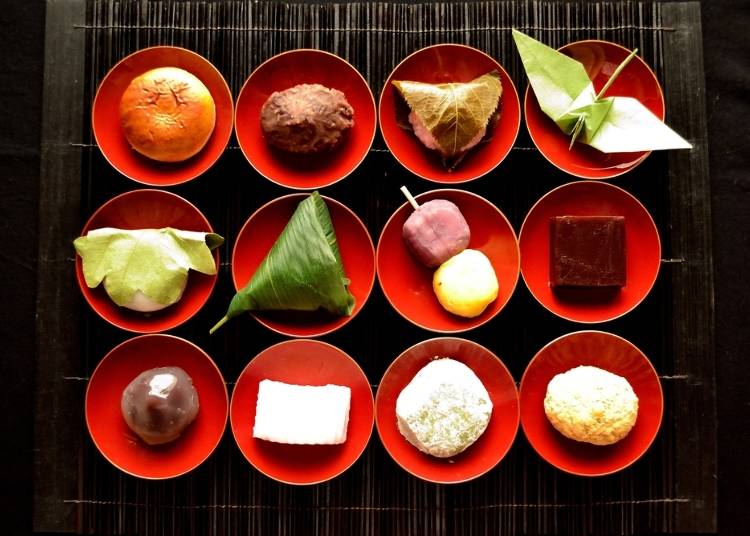 For a taste of traditional Japan, try some of these authentic Japanese sweets and transcend your taste buds!
*This information is from the time of this article's publication.
*Prices and options mentioned are subject to change.
*Unless stated otherwise, all prices include tax.