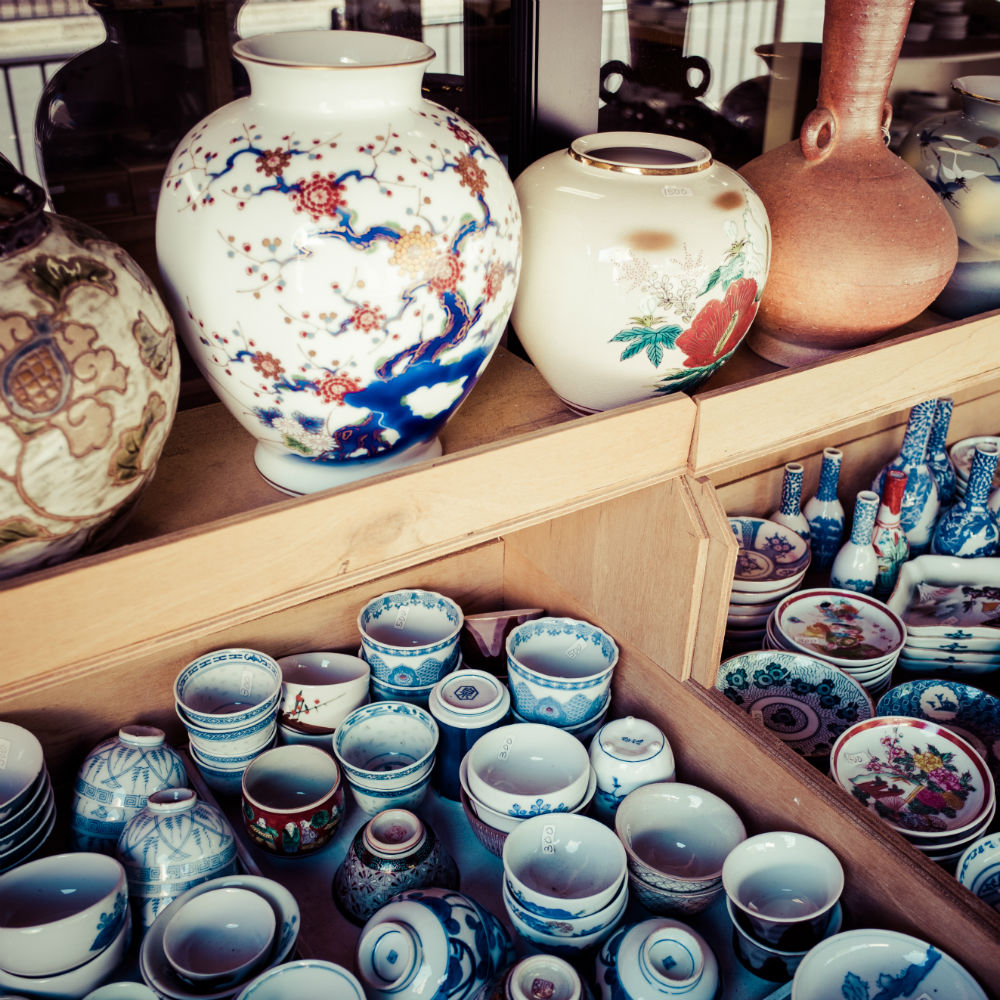 Japan:Antique Stores
Antiques are rare, valuable items such as artworks and furniture created a long time ago. In Japan, these can be bought at various types of antique shops, as well as at flea markets.
The range of things that can be considered as antiques is too large to list, but includes artworks, accessories, toys, tableware, and other items that are old, rare, and valuable.

Within Japan, luxury items that have considerable historic and cultural value are regarded as antiques, and many feel that they are out of reach. Antique shops often handle items that are unique to Japanese culture, such as katana swords and kimonos. Things that are no longer being made and that you would normally only see in museums are considered especially valuable.

Meanwhile, there are people who enjoy shopping for treasured second-hand goods, such as antiques and retro items from the Showa period and earlier, who aren't particular about when these items were made exactly or their monetary value.