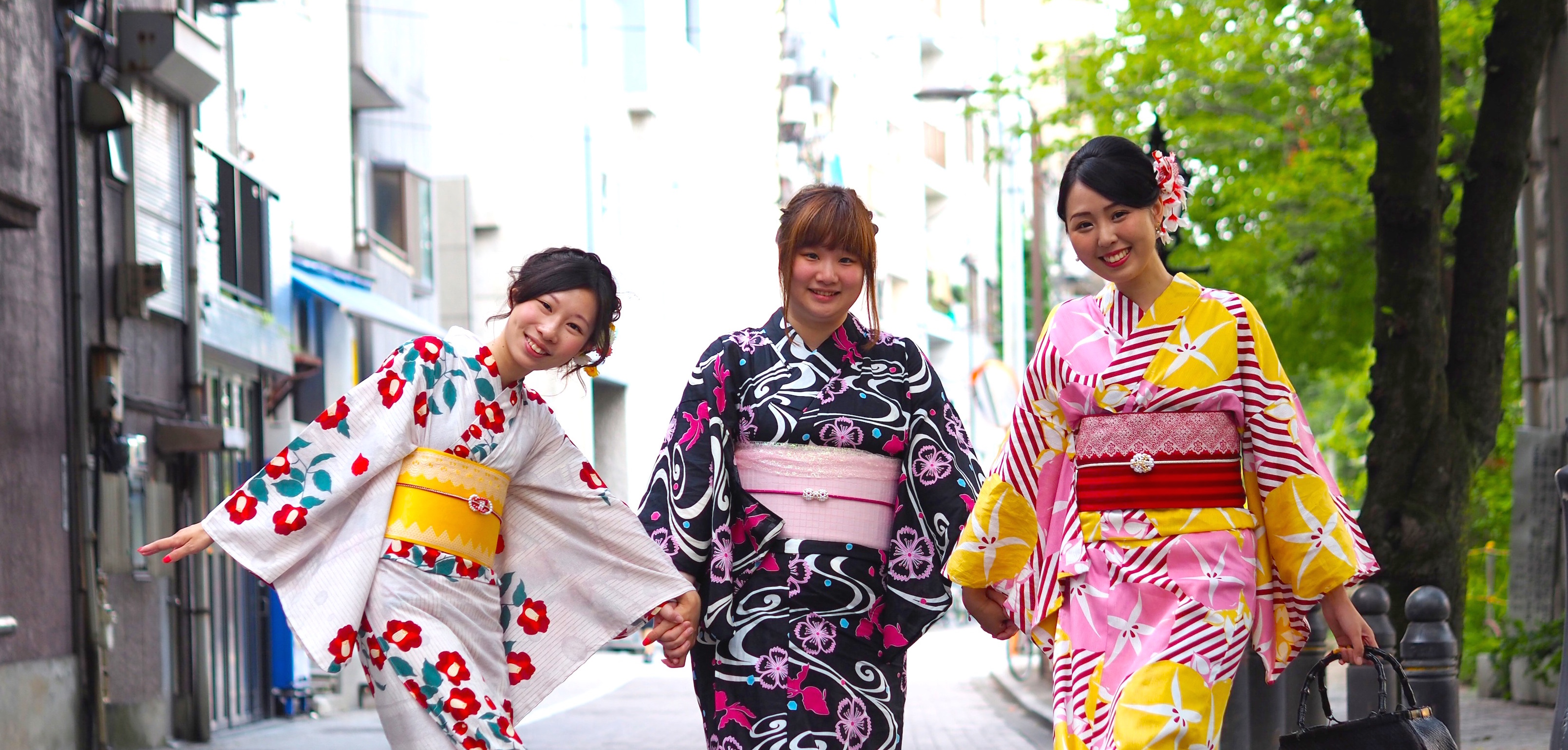 アクティビティ概要

このアクティビティの[衛生対策強化の詳細](https://www.klook.com/en-US/article/11049-covid-measures)
本格的な着物を着て、浅草の街を探索しよう
好きなデザインの着物や浴衣を選んだら、着付けやヘアスタイルはプロにお任せ!
グループやカップルで予約する方がお得!
空きが無い時は [2号店](https://www.klook.com/activity/24284-kimono-rental-experience-aiwafuku-tokyo/) もご覧ください!
みどころ

On arrival at one of the three Asakusa Kimono rental stores, you'll be presented with a wide array of colorful kimonos to choose from. Yukata (summer kimonos) are available for the hotter months whilst the 'hakama with casual furisode' is the popular option for graduating female students, a tradition dating back to the Meiji Period. Make your selection before being whisked into the styling area where skilled experts will diligently dress you in your kimono (complete with robe, obi, bag, socks, shoes, and shawl) and hairstyling with decorative ornaments. After this, you'll have free time to stroll through Asakusa, an area that still retains a very traditional Tokyo atmosphere - the perfect backdrop for your photos! The Tokyo Kimono Experience offers a choice of packages designed for individuals, couples, friends, and graduating students, and services in English, Japanese, or Chinese.
場所

日本、〒111-0033 東京都台東区花川戸1丁目11−4 NWビル
場所(補足)

東京都台東区花川戸1-11-4 NWビル1F