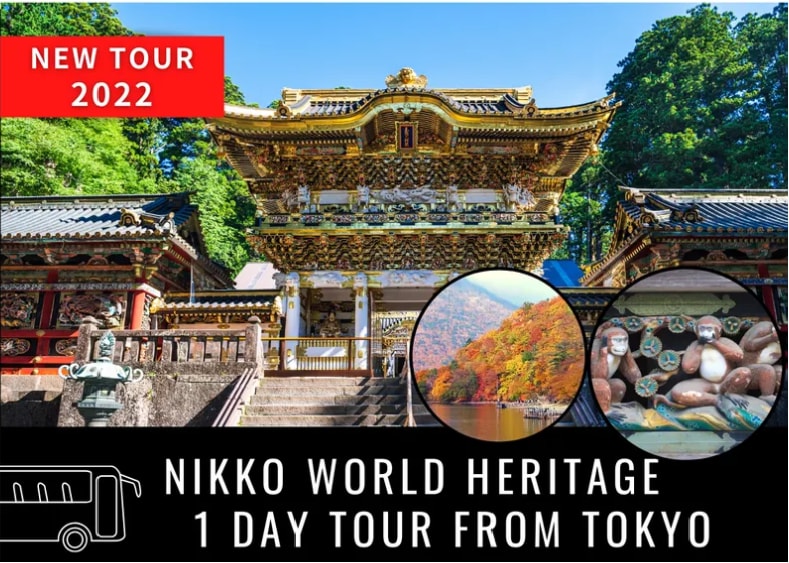 アクティビティ概要

* **Explore Nikko on a day trip from Tokyo!**
* **Behold Toshogu Shrine, a UNESCO World Heritage!**
* **See Kegon waterfall which is one of Japan's top three waterfalls!**
* **Enjoy a break by Lake Chuzenji at the foot of a volcano!**
みどころ

**This 1-day bus tour from Tokyo takes you to the highlights of Nikkō.** On this tour you will visit Nikko's main attractions on a bus trip from Tokyo. Nikko is located in the mountains of Tochigi prefecture and its Toshogu Shrine is a UNESCO World Heritage that no traveler to Japan should forget to visit! You will be surrounded by beautiful Japanese traditional architecture, as well as by the breathtaking natural landscape of this region. You will be standing by Kegon waterfall (one of the top 3 waterfalls of Japan) and have a short break on the banks of Lake Chuzenji, with a view on Mt. Nantai, the volcano that created it.
場所(補足)

Nikko Toshogu Shrine