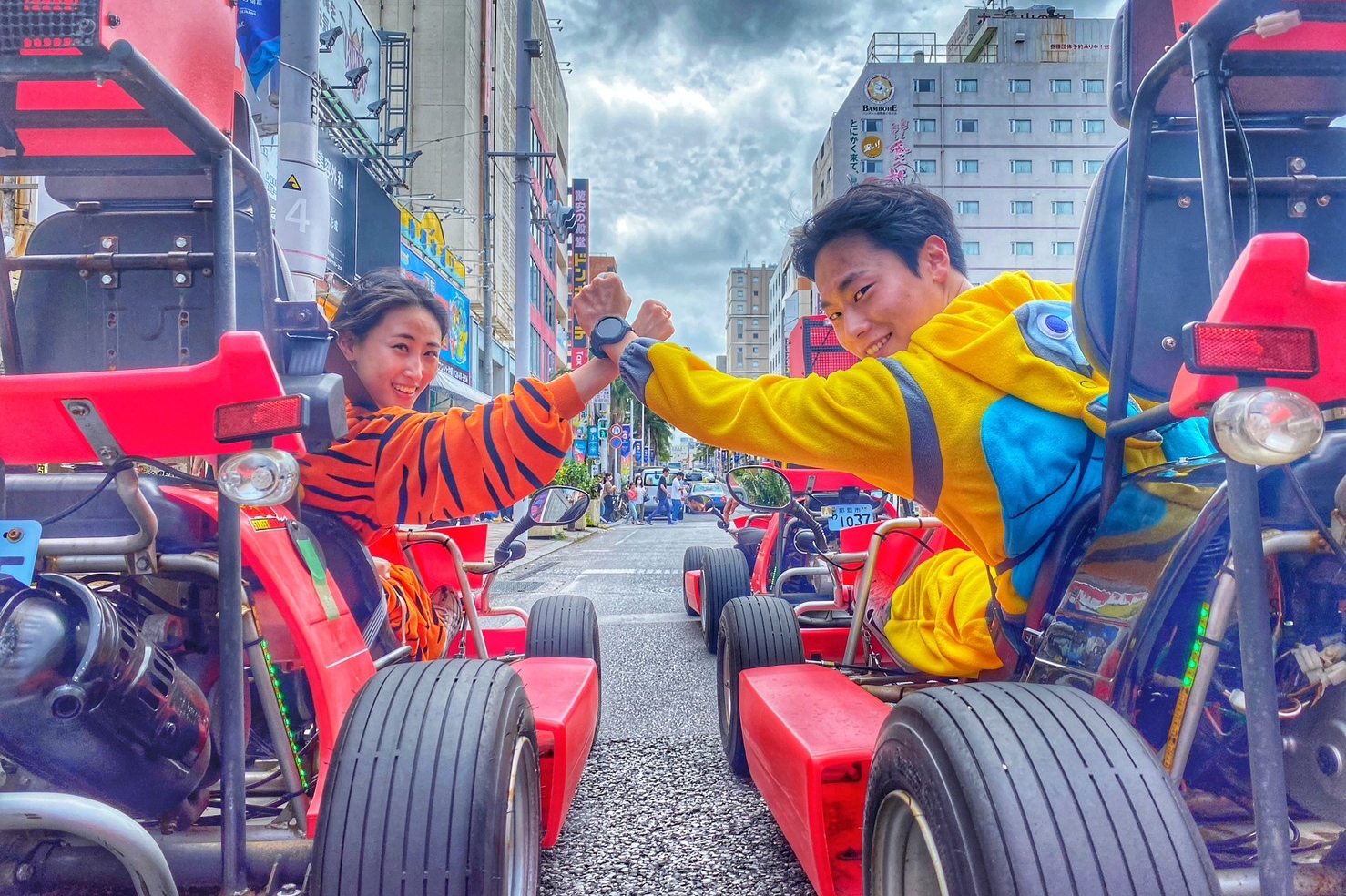 アクティビティ概要

* Explore Okinawa Island with a 1 or 2-hour go-kart drive led by a guide to prevent you from getting lost
* No special license is required; all you need is your Japanese or International Driver's License to take the karts for a spin
* Dress up as your favorite cartoon characters with the included costume rental
* Become the center of attention on the streets as visitors snap photographs of you and your crew while you drive by
みどころ

Dash down the streets of Okinawa at the speed of a go kart race while dressed up as your favorite cartoon character! To make Crazyracing Kartrider a reality, all you need is a local or international driver's license, before you begin a short introduction on the mechanics of your go kart, and the route that your guide will be leading you through. Next, go ahead and pick out a costume at no additional charge! Choose from a variety of costumes, even one of the Minions! For 1 or 2 hours, you will become the center of attention as you make your dramatic appearance on the streets of Higashimachi, Tomari Bridge, Kokusai Dori Street and more! Be prepared to pose for surprised tourists along the way!
場所(補足)

Street Kart Okinawa/ Street Go-Kart Okinawa: 7-1 Higashimachi, Naha-shi, Okinawa-ken 900-0034, Japan