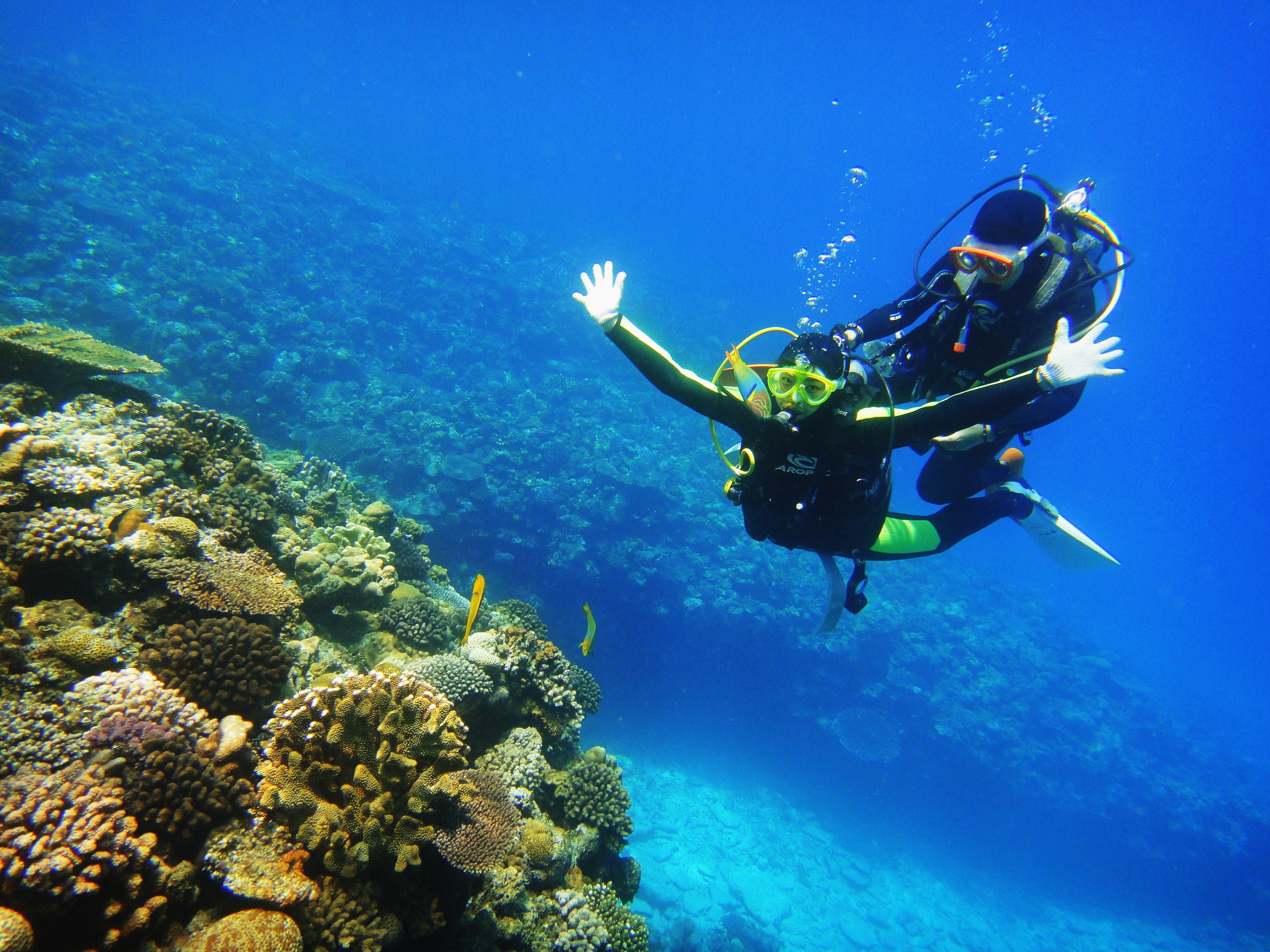 アクティビティ概要

Choose between scuba and snorkel options and enjoy 40-45 minutes exploring the cave
Experience marine adventure, and experience the novel journey of skywalking
Get up close to some of Okinawa's coral sea life, explore the magical cave naturally illuminated by dazzling blue light
All snorkel and scuba equipment is included, snorkeling experience for both young and old people
Certified guides will ensure your safety every step of the way and share their expert diving experience
みどころ

Dive deep into the wondrous Blue Cave of Okinawa and interact with the colorful marine wildlife that resides there. Whether you prefer to scuba, snorkel, you're guaranteed to experience an incredibly atmospheric water adventure. Feel the rush of excitement as your eyes adjust to the cave's darkness and the dazzling blue light beneath you gets brighter and brighter! Come face to face with the variety of friendly wildlife from angelfish to eagle rays. Share in the excitement of this unique activity with all family members, as children older than five are welcome to get involved! If you're apprehensive about walking the 100-step staircase to the blue cave with your equipment or are with young children, we recommend choosing the boat option that takes you directly to the cave. Either way, you'll get convenient pick up and friendly staff to guide you by foot, or take you by boat to the Blue Cave.
場所(補足)

Seven oceans club