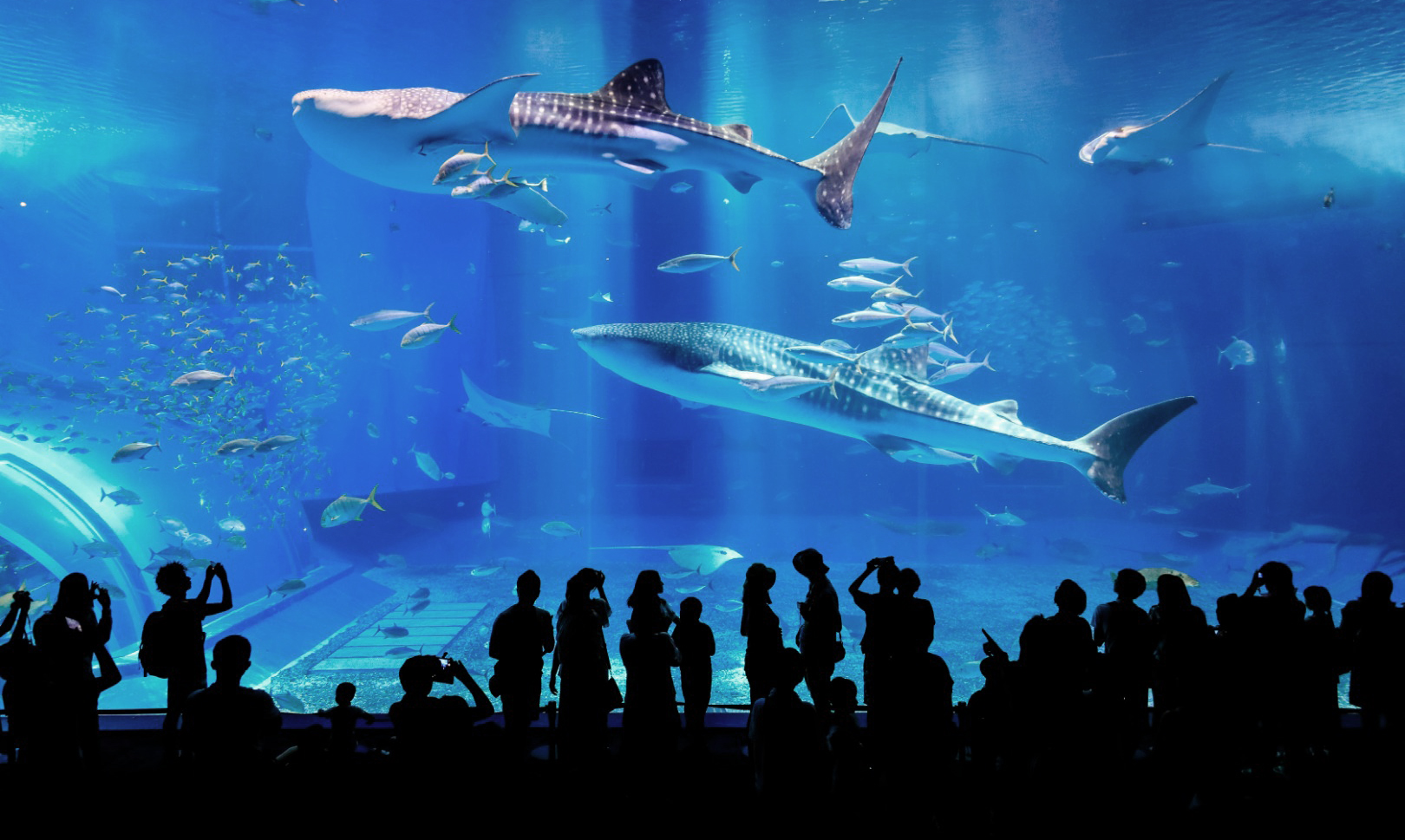 [Okinawa] Churashima Okinawa Bus Day Tour (Naha or Chatan Departure)
Book now for today
Instant Confirmation
Overview

Learn more about this activity's [Enhanced Health & Hygiene Measures](https://www.klook.com/en-US/article/11049-covid-measures)
See the wonderful sightseeing destinations in Northern Okinawa in one leisurely bus tour!
Marvel at the amazing species likewhale sharks and manta rays in the Churaumi Aquarium!
Head out to scenic Cape Manza and admire one of the most famous rock formations in Japan
Don't forget to shop for souvenirs such as Okinawan goods, agricultural products, and so much more!
What to expect

There is so much to see and learn about in Okinawa for the first-time visitor, and this bus tour takes you to some of its best sightseeing stops with time to spare for souvenirs. Starting from a designated pick up spot in Naha, you'll first head to the popular Churaumi Aquarium, which holds four amazing areas dedicated to specific aspects of marine life. You'll see hundreds of species of marine wildlife both local to Okinawan seas and exotic ones. After this visit to the sea, it's time to visit the famous Manza Cape or Cape Manzamo, the most scenic rock formation in Okinawa. This breathtaking cliff gives you a picturesque view of land and ocean. Then, you will visit Ryukyu Mura, a village where you can experience Okinawan culture. This tour is the perfect way to spend your trip to Okinawa!
Additional Info

Churashima Okinawa Bus Day Tour