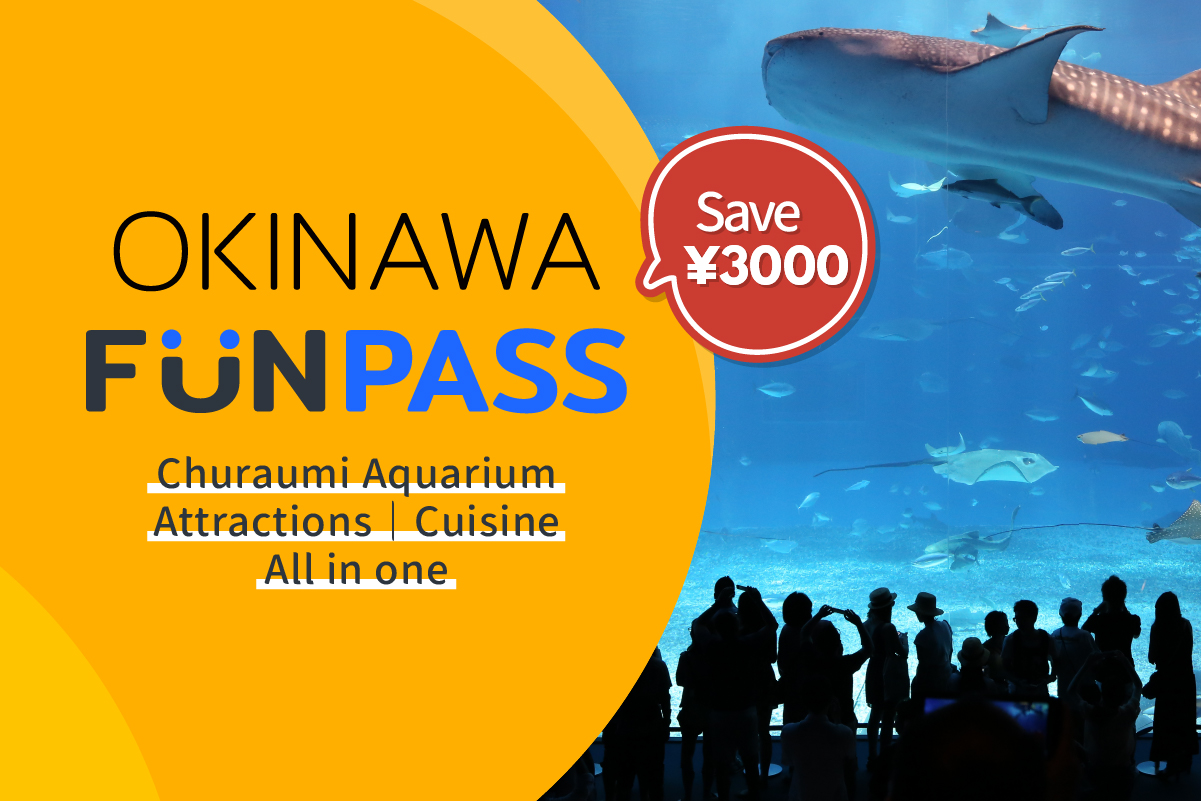 Overview

* Get access to Okinawa's top attractions with the Okinawa Fun Pass, perfect for your city adventure
* Visit a huge variety of underwater creatures at the must-see attraction - Okinawa Churaumi Aquarium
* Enjoy Okinawan ice cream at Blue Seal and go shopping at the drugstores with discount coupons
* Discover the beauty of Okinawa and learn more about its rich history and culture
* Thoroughly enjoy each attraction as the pass is valid for five whole days
What to expect

Thinking of traveling to Okinawa but don't know where to start? "Okinawa Fun Pass" will help you collect all the popular attractions including Okinawa Churaumi Aquarium (Umikaji Market Pick Up), Okinawa World, and more! Also enjoy delicacies such as Blue Seal ice cream and hamburger made from local restaurant with this one pass! Just bring your mobile phone and present the QR Code, you can easily enter the venue, making travel more enjoyable and less burdensome!
Additional Info

Okinawa