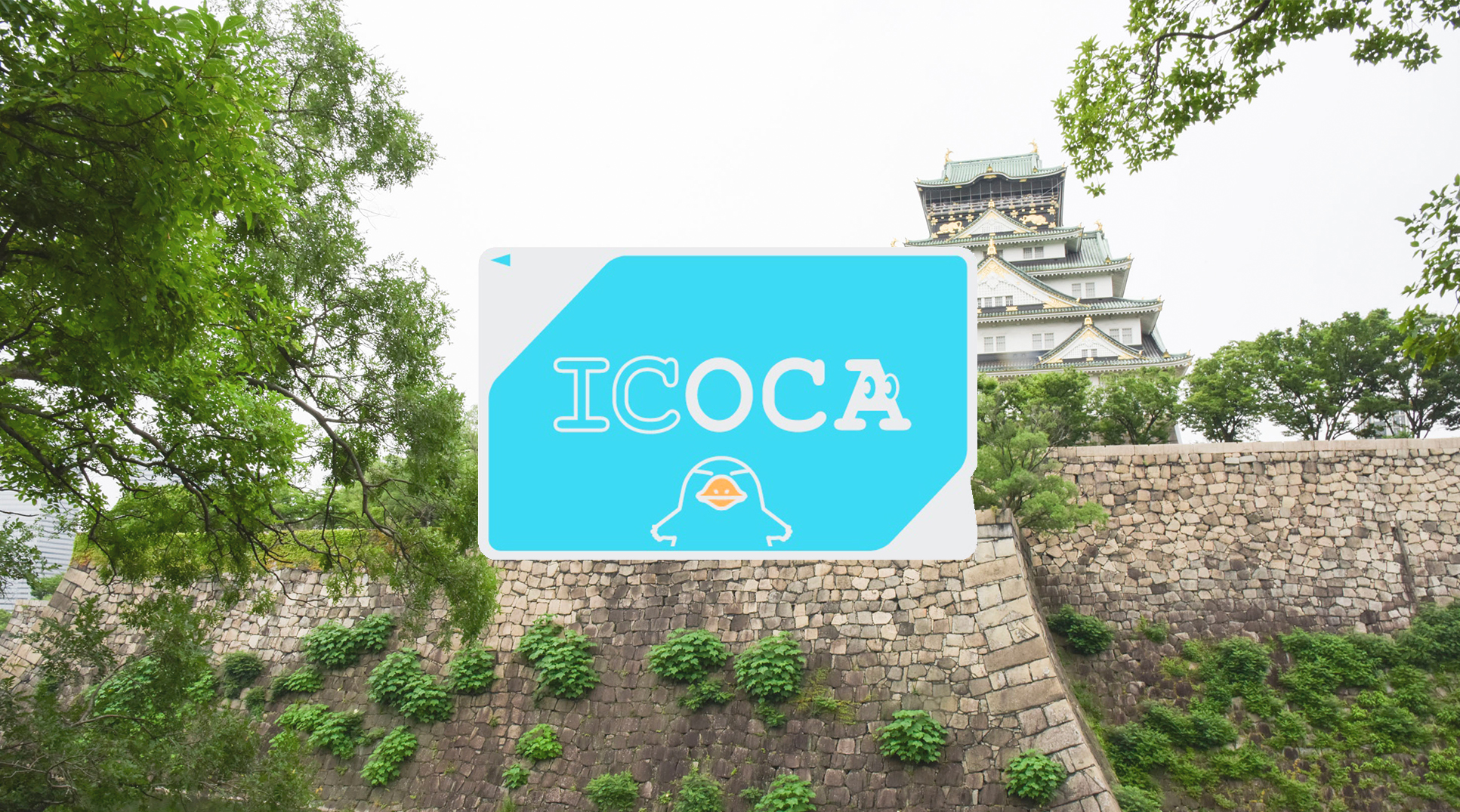 [Kyoto] Nishiki Market & Teramachi Street and ICOCA IC Card (Osaka Pick Up) Package
Expats can use too!
ICOCA IC Card (Osaka Pick Up)
Area

Himeji / Kobe / Kyoto / Nara / Osaka / Tsuruga / Wakayama
Popular areas and events
What to expect

Start your morning amongst the bustle and hustle of Nishiki Market, a traditional Japanese market home to an assortment of food products and over a hundred shops selling fresh seafood, seasonal produce and cookware – it's no wonder it's known as 'Kyoto's kitchen'! Our recommendation? Try the soymilk of Senmaruya, a vital ingredient for Kyoto home cooking, with a history of over 210 years. You might find your visit to Teramachi Kyogoku Street somewhat bemusing: the confluence of historical and modern results in the big fashion brands like Louis Vuitton nestled comfortably beside the traditional shops like woodblock painting store Daishodo. This tour is the perfect fusion of cultural experience...and retail therapy session!
Additional Info

Nishiki Market

Other recommended rail passes
Hankyu Tourist Pass for Osaka, Kyoto, Kobe(1, 2Days)

【Kyoto】 Randen + Subway 1 Day Pass

Sagano Romantic Train One-Way Ticket | Saga - Kameoka

Kyoto-Osaka Sightseeing Pass 1 Day/2 Days (Osaka Pick up)

Kyoto-Osaka Sightseeing Pass 1 Day/2 Days (Kyoto Pick up)

Kyoto-Osaka Sightseeing Pass with Hirakata Park/Greater Kurama and Kibune Area Day Pass ( 1Day )

【Osaka Kyoto Nara】Kintetsu Rail Pass (1, 2, 5Days, Plus)

【Osaka Kyoto】JR West Kansai Pass (1, 2, 3, 4 Days)

JR Kansai Mini Pass(3 Days)

Kansai Thru Pass (2 or 3 Days)

【Osaka Kyoto】JR Kansai WIDE Area Pass (5 Days)

Kansai WIDE Area Excursion Pass

【Hida-Takayama】JR Takayama-Hokuriku Area Tourist Pass (5 Days)

JR Kansai-Hiroshima Area Pass (5 Days)

JR Kansai Hokuriku Area Pass(7 Days)

【Kansai Hiroshima】JR Sanyo-San'in Area Pass (7 Days)

【Kansai Hiroshima】JR Sanyo-San'in-Northern Kyushu Area Pass(7 Days)

JR WEST All Area Pass(7 Days)

JR Osaka-Tokyo Hokuriku Arch Pass (7 Days)

JR Pass for Whole Japan (7, 14, 21 Days)