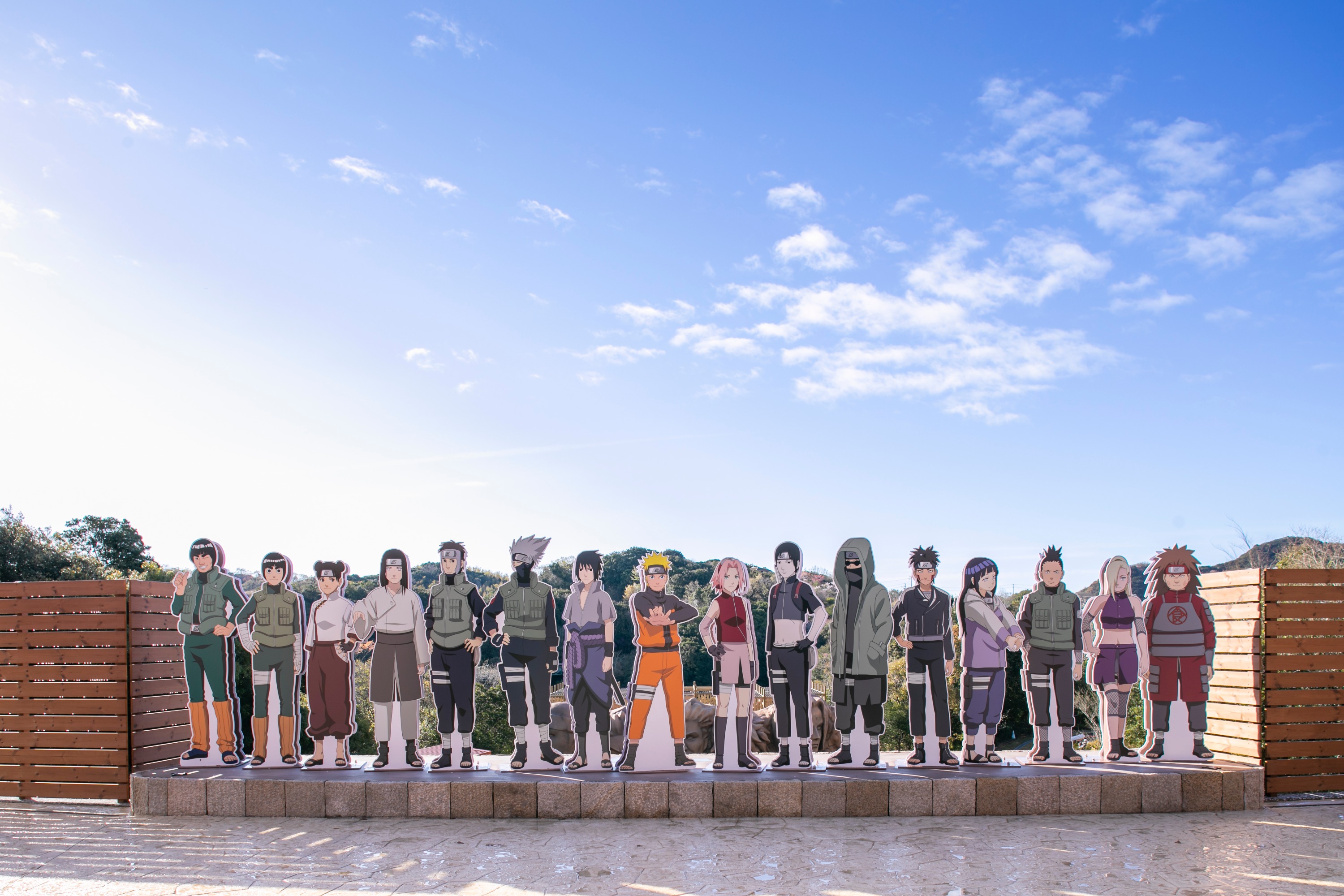 [Hyogo] Nijigen No Mori NARUTO & BORUTO Theme Park Ticket
Book now for today
Instant Confirmation
Overview

Immerse yourself in the world of your favorite anime characters!
Meet your favorite characters such as Naruto, Sasuke, Gaara, Itachi, and many more.
Become a ninja and try out various attractions, including the giant maze!
Download the free app to take pictures of you becoming a ninja and performing ninjutsu at the multiple AR photo spots inside the park.
**[Exclusive Offer] If you purchase this ticket, you can get a Shinobizato original postcard of NARUTO or BORUTO!**
Also, visit Nijigen No Mori [Crayon Shin-Chan Adventure Park](https://www.klook.com/en-US/activity/38642-njigen-no-mori-crayon-shin-chan-adventure-park-ticket%20/), and [Godzilla Attraction](https://www.klook.com/en-US/activity/49995-nijigen%20no%20mori-godzilla/)! There is also a set ticket with Night Walk Firebird for admission after 3 pm.
What to expect
Additional Info

Nijigen no mori
Recommended rail passes
【Osaka Kobe】 Hanshin Electric Railway Tourist Pass 1 Day

Hankyu Tourist Pass for Osaka, Kyoto, Kobe(1, 2Days)

ICOCA IC Card (Osaka Pick Up)

【Osaka Kyoto】JR West Kansai Pass (1, 2, 3, 4 Days)

Kansai Thru Pass (2 or 3 Days)

【Osaka Kyoto】JR Kansai WIDE Area Pass (5 Days)

Kansai WIDE Area Excursion Pass

JR Kansai-Hiroshima Area Pass (5 Days)

JR Kansai Hokuriku Area Pass(7 Days)

【Kansai Hiroshima】JR Sanyo-San'in Area Pass (7 Days)

【Kansai Hiroshima】JR Sanyo-San'in-Northern Kyushu Area Pass(7 Days)

JR WEST All Area Pass(7 Days)

JR Pass for Whole Japan (7, 14, 21 Days)