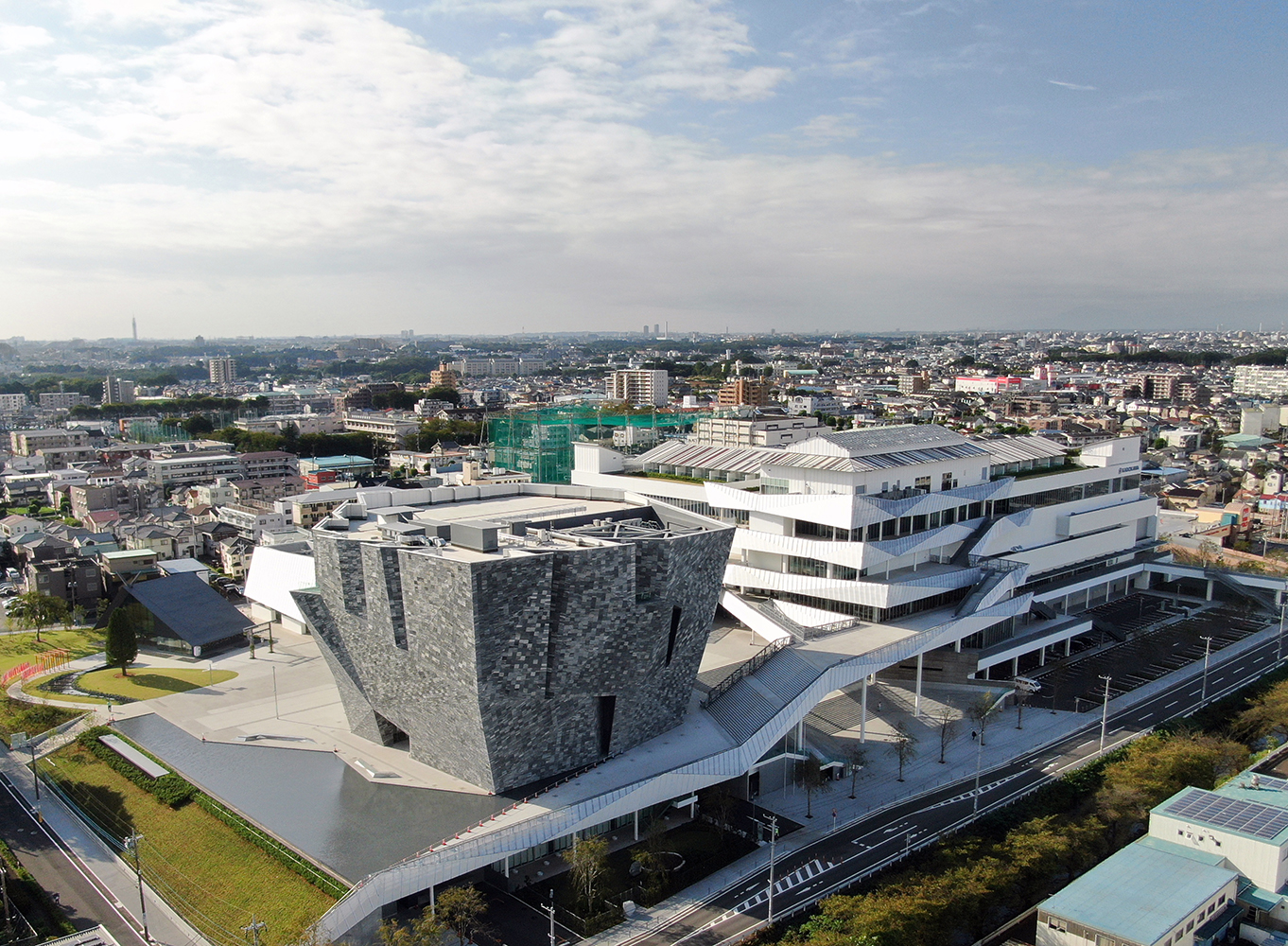 活動概要

* "Kadokawa Musashino Museum" is a new type of facility that combines a library and an art museum located in Tokorozawa's new large-scale complex "Tokorozawa Sakura Town".
* The exterior of the museum, which looks like a giant floating block of stone, was designed by the famous architect, Kengo Kuma.
* The "Bookshelf Theater
" 8 meters in height and surrounded by giant bookshelves that extend 360 degrees, has been used as a stage of popular artists.
* Don't miss the projection mapping that uses three projectors to project onto the 8-meter high bookshelf!
* The entrance is on the 2nd floor, the "Grand Gallery" and the "Manga and Ranove Library" are on the 1st floor, and the main area is the "Edit Town" on the 4th and 5th floors.
* "KCM Standard Ticket" allows you to stay up to 3 hours on the 4th and 5th floors including the Bookshelf Theater! The "KCM 1-Day Passport" allows you to spend a day in the 1st, 4th and 5th floors.
* Get the "Ramen Ticket" for a taste of one of the popular ramen restaurants in Japan!
行程介紹
地點

日本〒359-0023 Saitama, Tokorozawa, Higashitokorozawawada, 3-chōme−10−21
地點(補充說明)

31-3, Higashi Tokorozawa Wada 3-chome, Tokorozawa-shi, Saitama 359-0023, Japan
可前往活動地點的電車車票
【秩父 川越】SEIBU 1 Day Pass 西武鐵路一日優惠通票(多種套票可選)

【日光交通必備】東武鐵道日光周遊券 Nikko Pass ( 四日 )

JR Pass 東日本長野 & 新潟地區鐵路周遊券(5日)