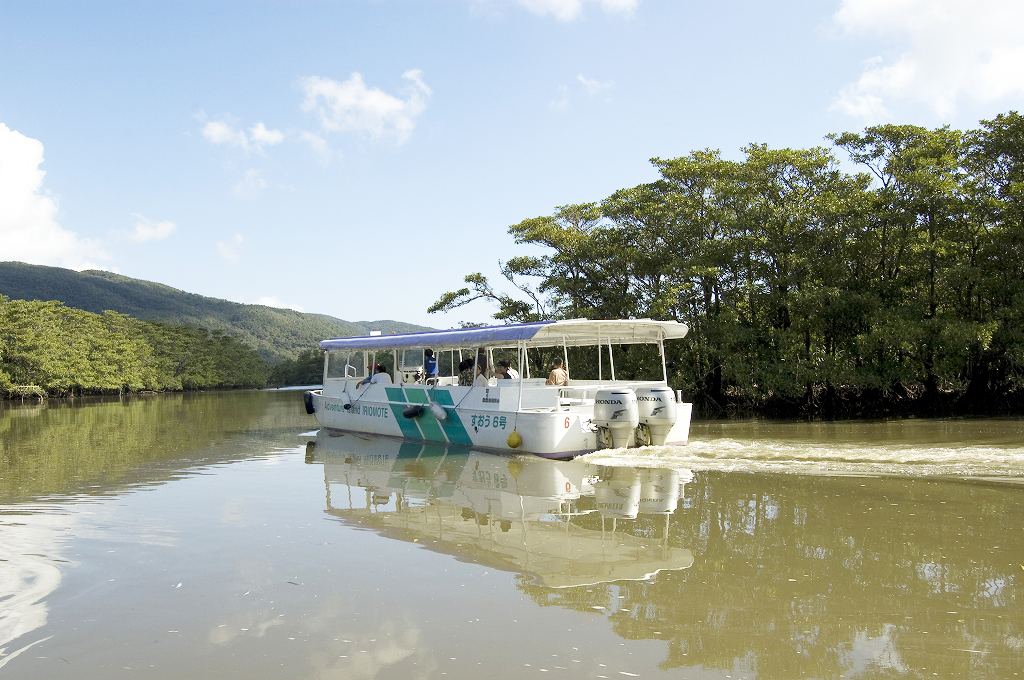 活動概要

Learn more about this activity's [Enhanced Health & Hygiene Measures](https://www.klook.com/en-US/article/11049-covid-measures)
Experience the beauty of Iriomote Island, the second largest island in Okinawa
Travel to the nearby island of Yubu which can be reached by riding a carriage pulled by a water buffalo
Visit this subtropical island which contains over 100 types of trees, a haven for butterflies, and a bougainvillea garden
Marvel at the lush landscape while feasting on a delicious Okinawa dish of mixed vegetables and stew
Relax as you explore aboard the Nakama River Mangrove cruise
行程介紹

Join this day tour which will take you to two peaceful islands in the Okinawa Prefecture of Japan. First, take the Nakama River Mangrove cruise on Iriomote Island. On this relaxing cruise, you will sail down the country's largest mangrove forest and observe a wide variety of flora and fauna. Afterward, take a water buffalo cart to visit the picturesque Yubu Island. Admire this paradise's lush greenery and immerse yourself in the tranquil atmosphere. During your free time here, make sure to check out the Butterfly and the Bougainvillea Gardens. This day tour includes ferry tickets, an Okinawa-style Makunouchi packaged lunch, and audio guides available in English, Korean, and Chinese. Book now and have one of the best adventures possible in Okinawa.
地點

1 Misakichō, Ishigaki, Okinawa 907-0012日本
地點(補充說明)

Ishigaki Ferry Terminal 1F