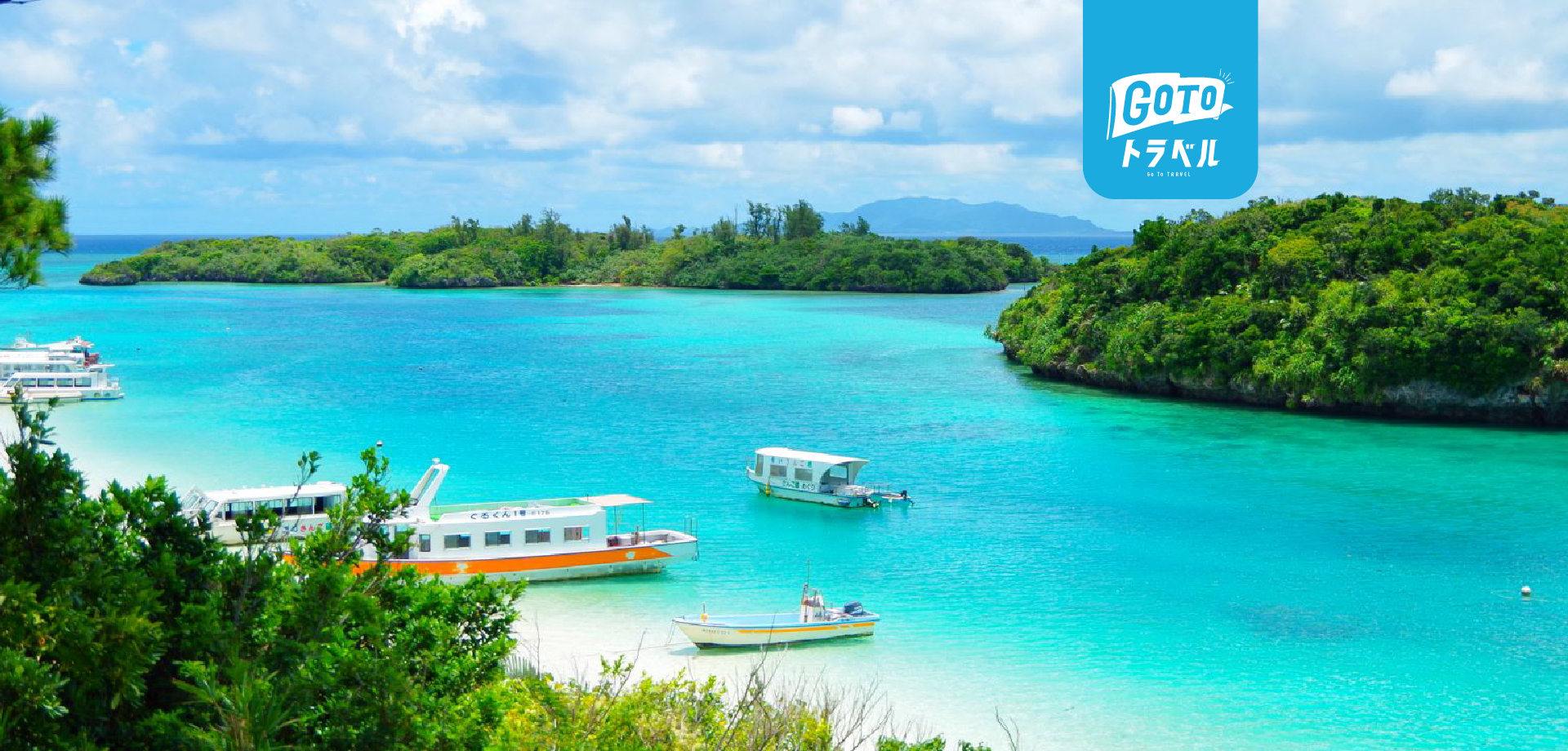 活動概要

Learn more about this activity's [Enhanced Health & Hygiene Measures](https://www.klook.com/en-US/article/11049-covid-measures)
Experience ancient island customs in Okinawa and the charm of subtropical nature on this day trip
See beautiful Ishigaki, and admire the beaches that would give Hawaii a run for its money!
Take a water buffalo cart ride through Taketomi and walk around the island while enjoying its quiet charm
For lunch, taste traditional Okinawan cuisine and Hamburg Steak
行程介紹

Embark on an adventure around two of Okinawa's most popular islands — Ishigaki and Taketomi! Ishigaki Island is increasingly gaining popularity due to its white sandy beaches and rich mangrove forests. In fact, you'd be forgiven for mistaking a photo of it for Hawaii or even Fiji. The humble island of Taketomi, on the other hand, is known not only for the glistening white sand, but also for the traditional and charming Okinawan houses. With a population of roughly 300 people, this quaint and quiet location is rustic in a way that it does not look like the other places you've been to in Okinawa. On this trip, you'll first ride a bus around Ishigaki, then sightsee at Gongendo-Torinki, Tojinbaka, Kabira Park, Poser Aunt of the Table, Yaeyamayashi of Yonehara, Tamatorizaki Observatory, and Miyara River Hirugi forests. Later in the day, you'll experience riding a water buffalo cart in Taketomi Village!
地點

日本〒907-0012 Okinawa, Ishigaki, Misakichō, 石垣港離島ターミナル
地點(補充說明)

Ishigaki Ferry Terminal 1F Ishigaki Dream Tours Counter