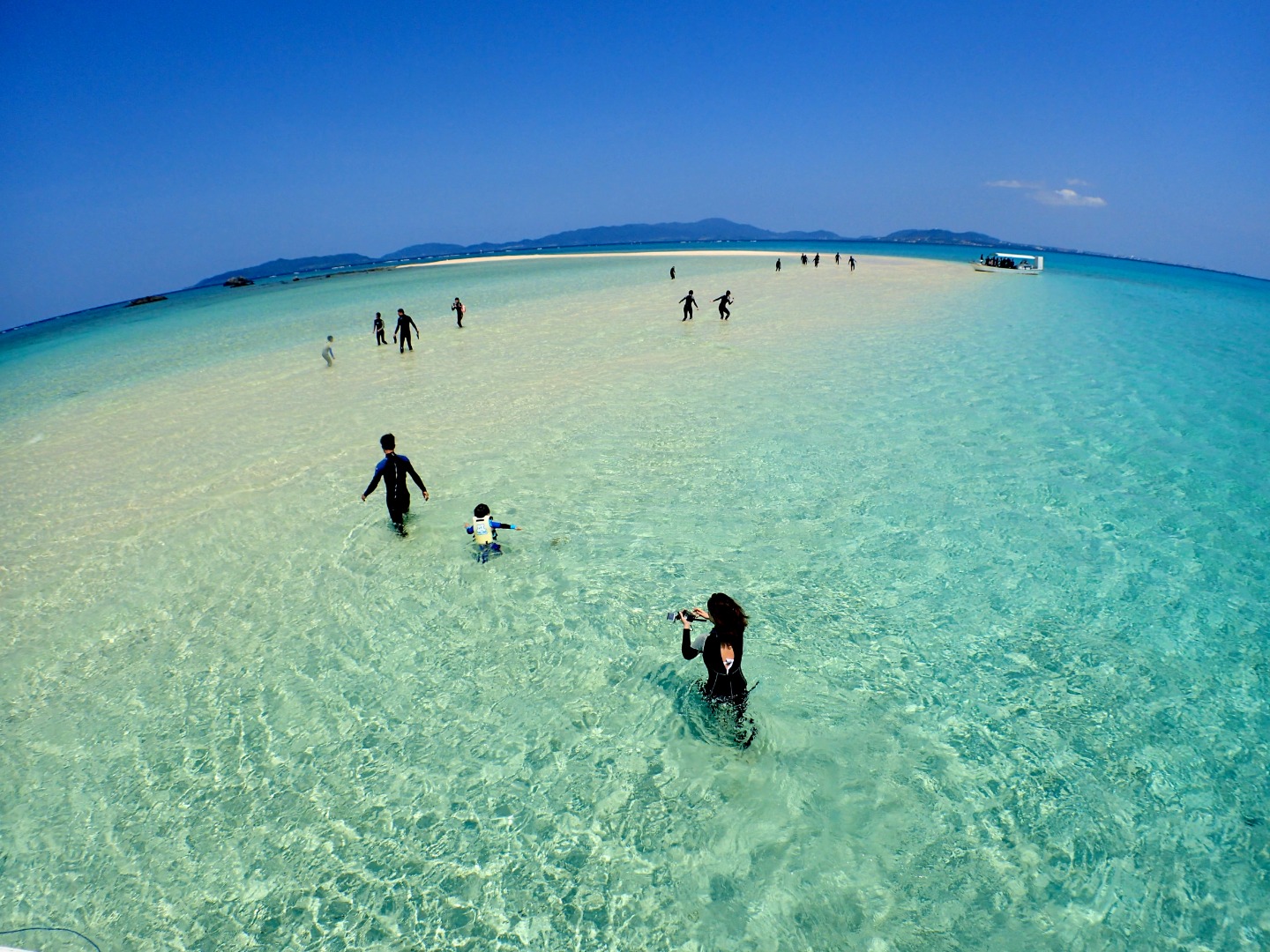 活動概要

Immerse in a dream-like atmosphere as you explore the Phantom Island of Ishigaki!
See the mysterious Phantom Island with your own eyes, which only appear when the tide is out
Enjoy the cool and clean waters of the island and have a lovely time snorkeling at the best location for corals and sea creatures.
Be picked up and dropped off at your hotel and for a hassle-free day on Ishigaki Island!
行程介紹

Go snorkeling in the wondrous Phantom Island and Blue Cave of Ishigaki Island and marvel at the colorful marine life that reside there on this snorkeling experience! Upon pick up from your hotel, depart to the Phantom Island for the first part of your adventure. Located between Kohama Island and Taketomi Island, the Phantom Island is named as such as it can only be seen when the tide is out. Stroll at the beach, then undergo some basic training, before taking a dip in the water. After about 30 minutes, recharge with a delicious lunch, before heading to the second destination: Blue Cave. Admire the natural cyan-colored waters and the 60-meter deep cave; meet the marine-life that inhabit it, including angel fish and eagle rays. There's nothing quite like immersing yourself in the magical world beneath the Ishigaki sea!
地點

3-chōme-7 Hamasakichō, Ishigaki, Okinawa 907-0013日本
地點(補充說明)

3-chōme-7-2 Hamasakichō Ishigaki, Okinawa 907-0013