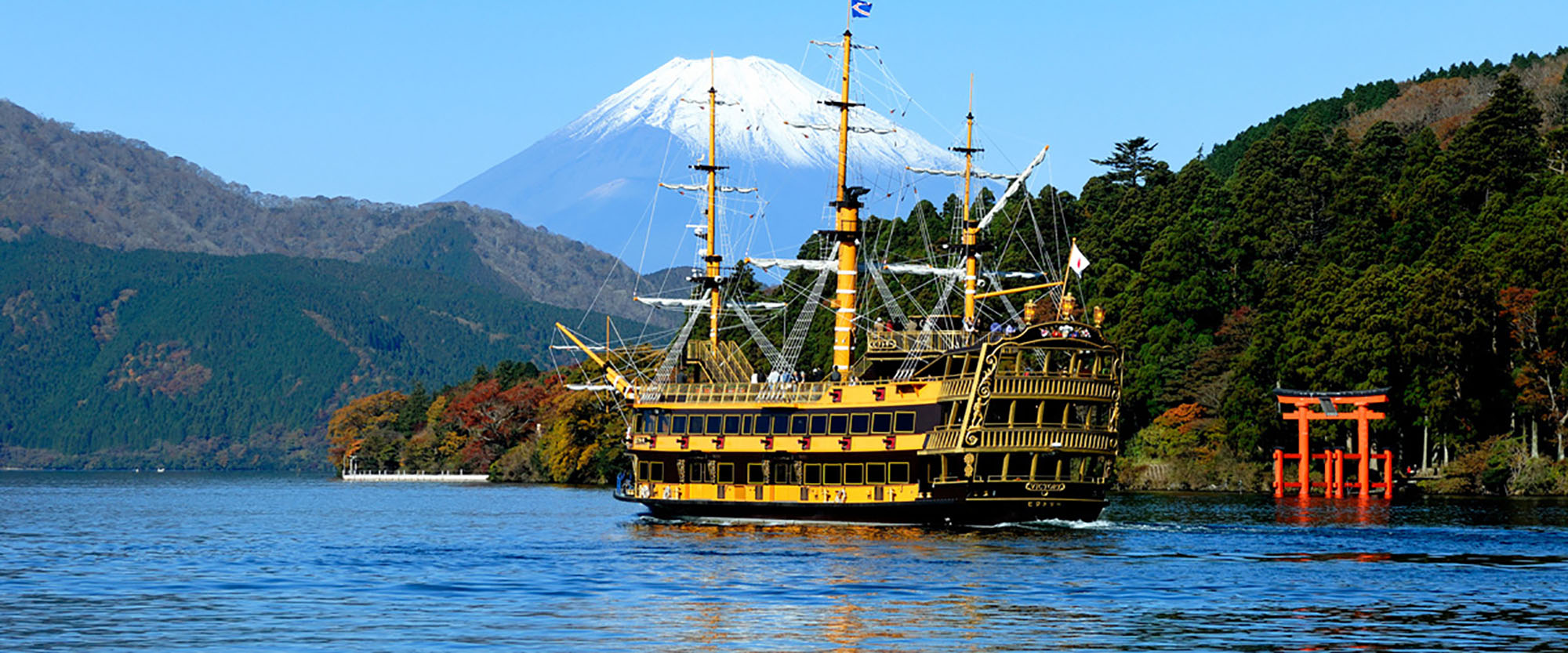 活动概要

Experience a city escape in Japan by joining this tour that takes you on an exploration in Hakone
Take this chance to have a glimpse of the iconic mountain from the best viewpoint
Explore Lake Ashi on a unique pirate boat and climb Mount Hakone through a cable car
End the day with a nice bath at the Hakone famous hot spring to release all your tensions
,
行程介绍

Hakone is the most popular tourist attraction in the Kanto region. "Hakone Day Tour" will take you to Lake Ashino to take the "Hakone Pirate Ship" to enjoy the beautiful scenery of Mt. Fuji and the lake, and then take the "Hakone Ropeway" to Owakudani. The scenery along the way is pleasing to the eye. . Owakudani, left over from a volcanic eruption 4,000 years ago, in addition to being able to see the crater, now still has bursts of white smoke and the smell of sulfur. In Owakudani, you can buy the legendary black jade, which can prolong life. It is said that eating one can prolong life by 7 years! We will choose one of the two itineraries at the end of the station, and guests can go to the largest Gotemba outlet in Japan and enjoy the cheapest price The pleasure of buying branded goods, or go to Fuji Hakke Hot Springs at your own expense and enjoy natural hot springs while admiring Mount Fuji.
地点(补充)

Ground floor of Sumitomo Mitsui Bank Shinjukudori Branch

可前往活动地点的推荐铁路车票
【秩父 川越】SEIBU 1 Day Pass 西武铁路一日优惠通票(多种套票可选)

东京Skyliner京成电铁 + 东京地铁乘车券套票

JR Pass 东日本长野&新潟地区铁路周游券(5日)

JR PASS 全日本铁路通票(连续7/ 14/ 21日)