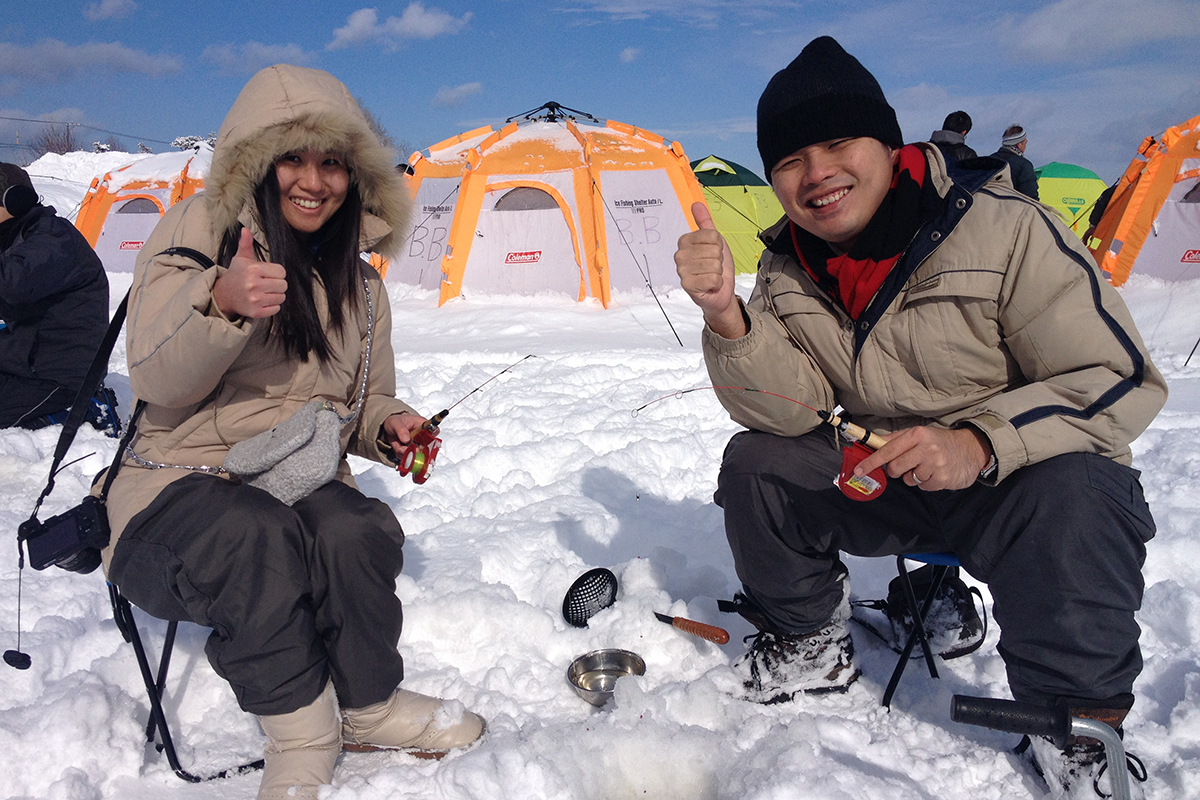 액티비티 개요

Cook the smelt you caught yourself and taste the delicious flavors of smelt (wakasagi) tempura
Spend your morning or afternoon relaxing, surrounded by the stunning wintertime beauty of the river
Get handy fishing tips from your guide, who'll show you all the basics to smelt ice fishing
Fish and enjoy your freshly-cooked smelt tempura inside a tent that protects you from the cold
Convenient round trip transfers to/from JR Sapporo Station Kane-no-Hiroba available
여행스토리

Try your hand at a fun and popular wintertime activity in Hokkaido by going smelt ice fishing at Barato River, a stunning fishing escape from the bustle of Sapporo located only a half-hour drive away. Meet up with your tour group at JR Sapporo Station Bell Plaza, then proceed via bus or taxi to the river, where you'll get to see the colorful tents pitched on top of the powdery snow. Change into your winter gear at Barato Garden Restaurant then head off towards the fishing area to get ice fishing tips from a professional guide. Fish inside the tents that protect you from the cold, using the holes already drilled, and try to catch as many fish as you can! The staff of the facility will then cook your freshly-caught smelt fish, and you'll get to enjoy it served tempura-style. You'll then enjoy a hot meal (morning tour only) before you leave the river and head back to JR Sapporo Station.
장소(추가 정보)

4 Chome Kita 6 Jōnishi, Kita-ku, Sapporo-shi, Hokkaidō 060-0806

추천 철도티켓
홋카이도 레일패스 (삿포로-후라노 지역/4일)

JR 토호쿠 남 홋카이도 레일패스 플렉시블 (5일권)

JR 이스트-사우스 홋카이도 레일패스 플렉시블 (6일권)

[일본 전지역] JR 패스 (7, 14, 21일권)