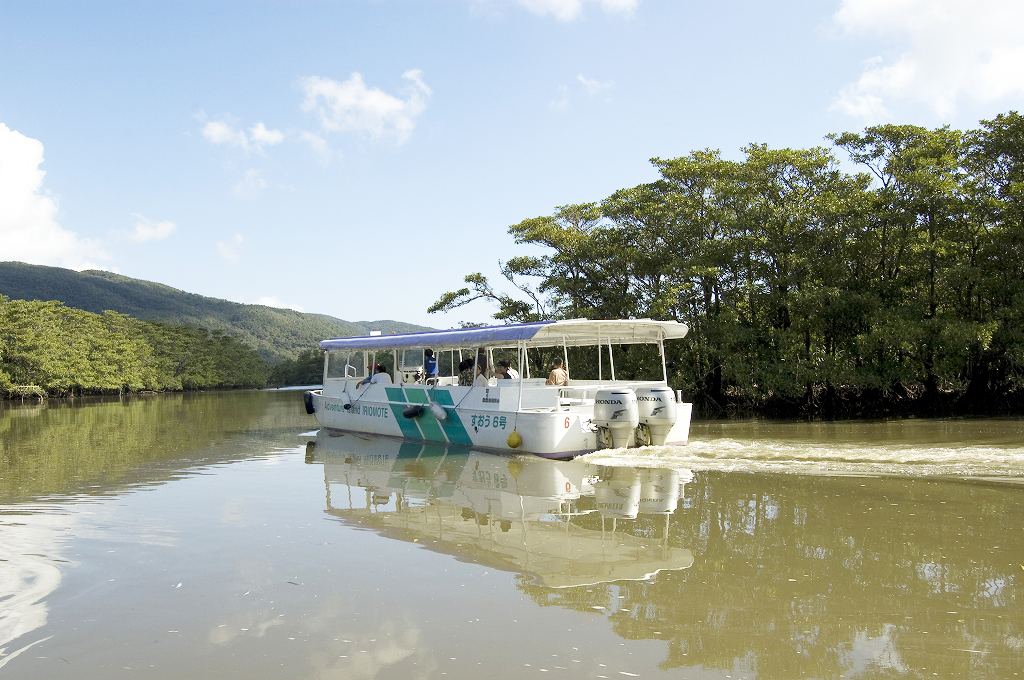 アクティビティ概要

本アクティビティの[安全&衛生管理の強化](https://www.klook.com/en-US/article/11049-covid-measures)の詳細をご確認ください。
沖縄で2番目に大きい島、西表島の魅力を発見しに行こう。
水牛車で由布島も訪問できる日帰りツアー。
**KLOOKブログで[ツアーの詳しい内容](https://www.klook.com/ja/blog/okinawa-ishigaki-island-hopping-tour/)をチェック!**
みどころ

Join this day tour which will take you to two peaceful islands in the Okinawa Prefecture of Japan. First, take the Nakama River Mangrove cruise on Iriomote Island. On this relaxing cruise, you will sail down the country's largest mangrove forest and observe a wide variety of flora and fauna. Afterward, take a water buffalo cart to visit the picturesque Yubu Island. Admire this paradise's lush greenery and immerse yourself in the tranquil atmosphere. During your free time here, make sure to check out the Butterfly and the Bougainvillea Gardens. This day tour includes ferry tickets, an Okinawa-style Makunouchi packaged lunch, and audio guides available in English, Korean, and Chinese. Book now and have one of the best adventures possible in Okinawa.
場所(補足)

石垣フェリー港1階