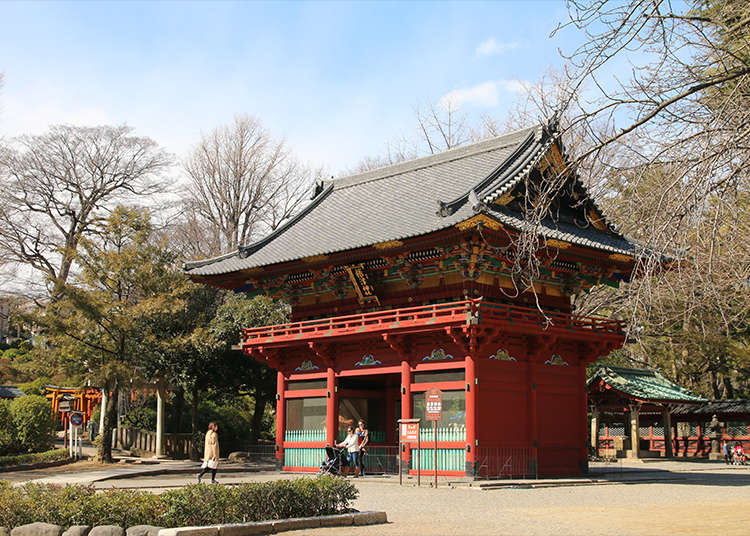 The area covering Yanaka, Nezu and Sendagi is called Yanesen made up of the initial of three towns. The area is dotted with places keeping good old Japanese atmosphere. When you visit those places, you may feel like back in the old days. We will look into the charms of Yanesen with different faces.
Remains of five-storied pagoda in its vast site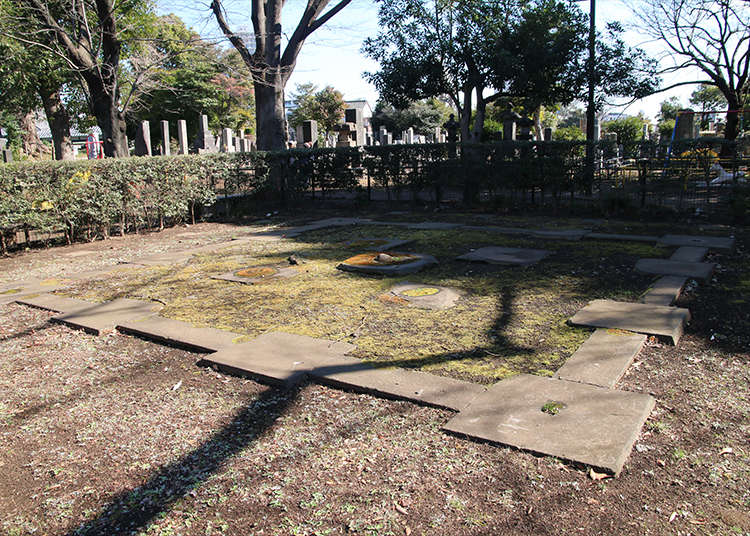 Yanaka Cemetery located on the ruins of Yanaka Tenno-ji Temple was established in 1872 as a public cemetery. Within the vast 100,000 square meters of land, a Shogun of Edo, former prime ministers and other celebrities are buried. There are remains of the five-storied pagoda of Yanaka Tenno-ji Temple in the site. The first pagoda was built in 1644 but it was burnt down in 1771. It was then rebuilt 20 years later and managed to survive wars and earthquakes. However, in 1957 it was burnt down again by arson fire. Today only the ruin of the pagoda remains quietly in the center of Yanaka Cemetery.
Address

7, Yanaka, Taitou-ku, Tokyo, 110-0001
View Map

Nearest Station

Nippori Station (JR Keihin-Tohoku Line / JR Yamanote Line / JR Joban Line / JR Ueno Tokyo Line / Nippori-Toneri Liner / Keisei Main Line / Narita SKY ACCESS Line)

Kayaba Coffee, a cafe in 100-year-old traditional Japanese house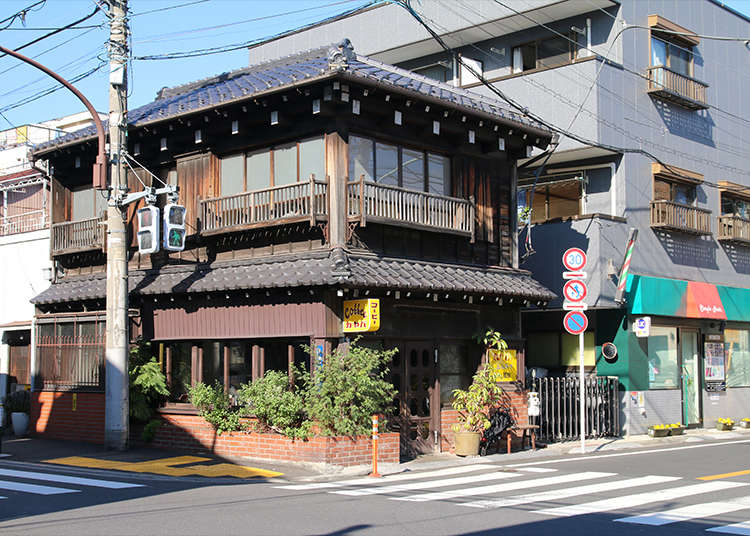 The cafe was opened in 1938 in a private house built in 1916. Three family members ran the cafe where local people came to relax and the students of Tokyo University of the Arts had discussions about arts. It was once closed in 2006. But 2 years later it was reopened by those who wanted its continuation. Some deteriorated parts were repaired, but the appearance, chairs, pillars, glass windows and table wares are kept as they are. The cafe retains the atmosphere of its good old days.
Popular menu reproducing the original taste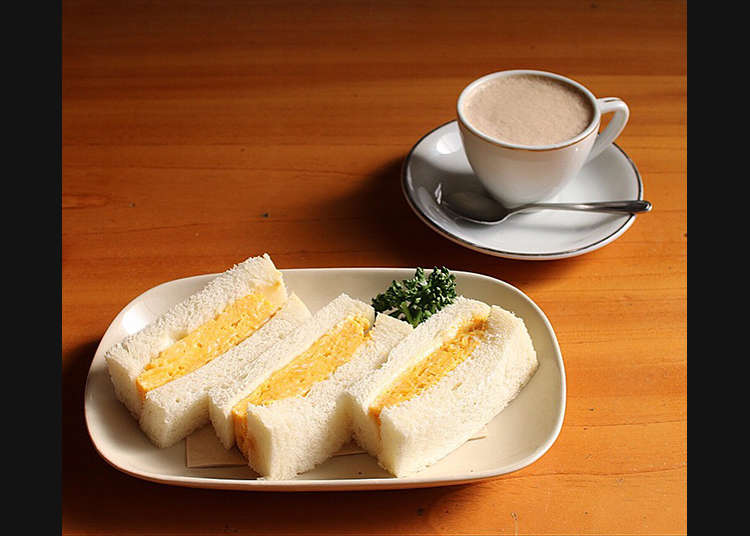 Egg sandwich and Russian are its popular menus. To reproduce the original taste, they talked to regular customers and asked them to check the taste. Russian is a beverage blending coffee and cocoa half and half. It tastes like weak cafe mocha. You can enjoy the atmosphere of good old days in tatami floored room on the second floor. Admire cherry blossoms and lush greenery in spring through the window.
カヤバ珈琲

Address

6-1-29 Yanaka, Taito-ku, Tokyo 110-0001, Japan
Tsuijibei (roofed mud wall) creating an air of temple district in Yanaka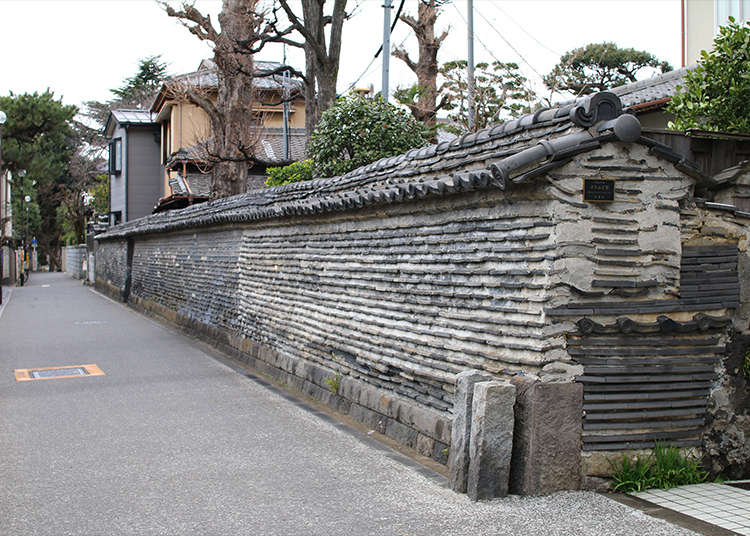 There is a 2.06 meters high and 37.6 meters long wall on the south face of Kannon-ji temple. This Tsuijibei wall is a mud wall with layers of earth and roof tiles and has roof tiles on top. This street with Tsuijibei wall is said to be more than 400 years old and creates an air of down-town.
Address

5-8-28, Yanaka, Taitou-ku, Tokyo, 110-0001
View Map

Nearest Station

Sendagi Station (Tokyo Metro Chiyoda Line)

Nezu Shrine - an important cultural property of Japan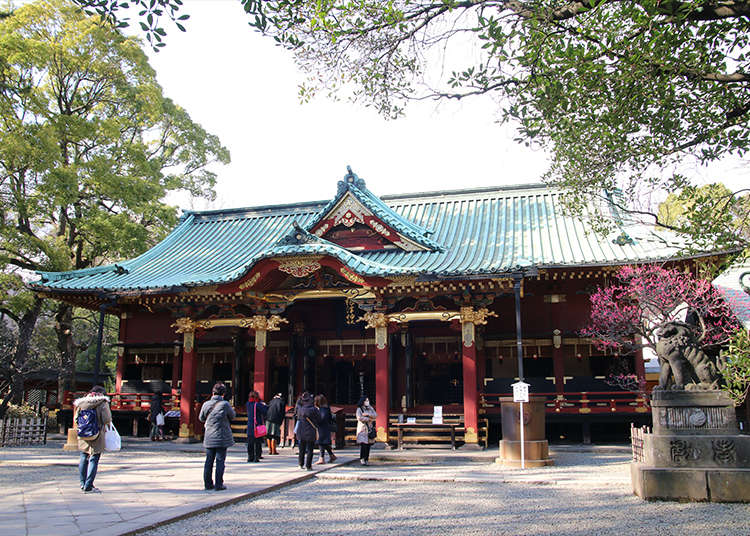 The shrine is said to be founded in Sendagi over 1900 years ago. In 1706 it was relocated to the current location in Nezu. All the seven shrine structures including the shrine pavilion and the Karamon gate still remain. Nezu Shrine has a strong connection with some Japanese leading writers who lived in this area. You can find the historic spots such as "Bungo-ikoinoishi" stone in the precinct. It is said that famous writers sit on this stone to develop ideas for their stories.
Address

1-28-9, Nezu, Bunkyo-ku, Tokyo, 113-0031
View Map

Nearest Station

Nezu Station (Tokyo Metro Chiyoda Line)
5 minutes on foot


Phone Number

03-3822-0753
Nezu Church - 1900's Western style architecture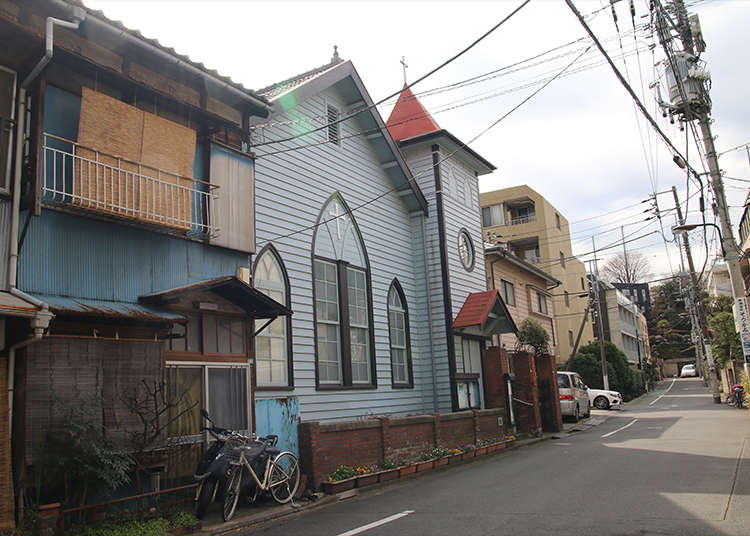 A wooden church with a characteristic small spire is nestling in a quiet residential area near Shinobazu-dori street. It was built in 1919 for American chapel. It survived the Great Kanto Earthquake and the war. The building has historic value to learn about Western-style architecture in Japan between 1912 and 1926 and is registered as a tangible cultural property. It has a distinctive British style siding on the exterior wall.
Address

1-19, Nezu, Bunkyo-ku, Tokyo, 113-0031
View Map

Nearest Station

Nezu Station (Tokyo Metro Chiyoda Line)

90-year-old Himalayan cedar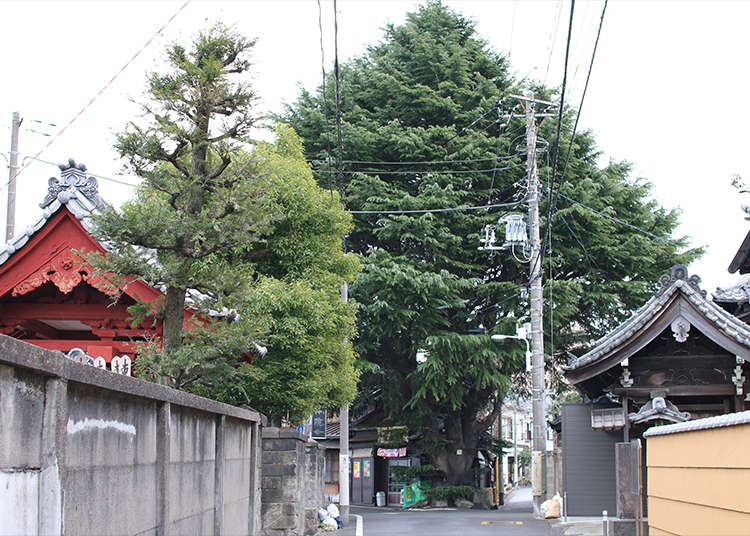 When you reach the top of Miyakezaka, you will see an over 90-year-old huge tree standing next to the bakery. Grandfather of the current bakery owner started to grow the tree in a pot. It has grown to a huge 20 meters tall tree. There were temples in the area and it was developed as a temple district where Buddhists and people who dealt with them lived. The Himalayan cedar keeps growing through the earthquake and the war and it is still going strong. Appreciate it without disturbing local residents.
Address

1-6-15, Yanaka, Taitou-ku, Tokyo, 110-0001
View Map

Nearest Station

Nezu Station (Tokyo Metro Chiyoda Line)

Try some soft koppepan (soft roll) at Ohira Seipan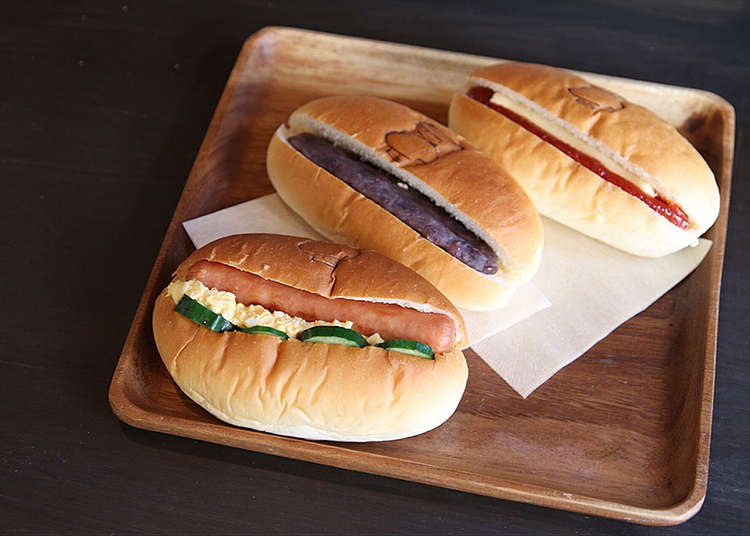 It is a small bakery shop located in front of the Sendagi 2-chome bus stop on Shinobazu-dori street. The shop renovated a stationery store to open bakery. Its signature product is oval shaped koppepan (soft roll). It is said that koppepan was first made in early 1900's when bread was not yet common in Japan. People ate it with jam or margarine at that time. Ohira Seipan's koppepan is made in traditional method and it tastes tender. Remember that photography is not allowed here.
大平製パン

Address

2-44-1 Sendagi, Bunkyo-ku, Tokyo 2-44-1, Japan
Area

Category

Articles Genre
*This information is from the time of this article's publication.