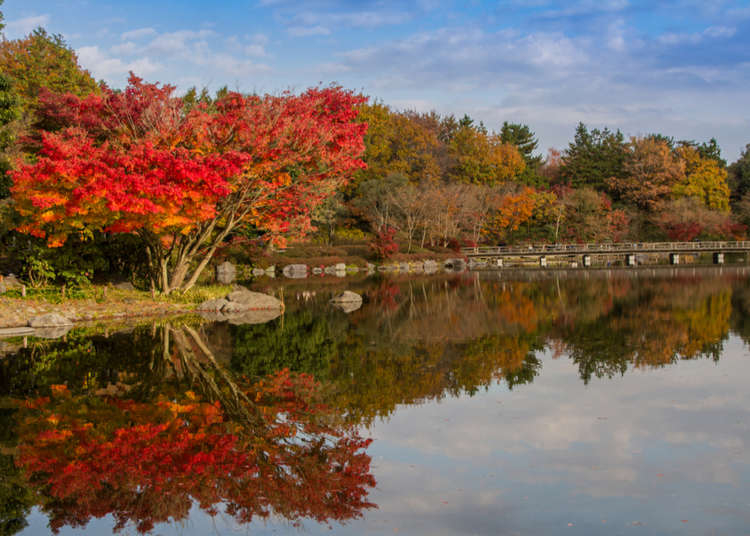 Located less than an hour away from Shinjuku in Tokyo, Showa Kinen Park is a great place to visit and unwind with family and friends. Also known as the Showa Memorial Park, the park is open all year round with beautiful views, especially during the cherry blossom season and during autumn, when the leaves begin to change colors.
A Variety of Things to See and Do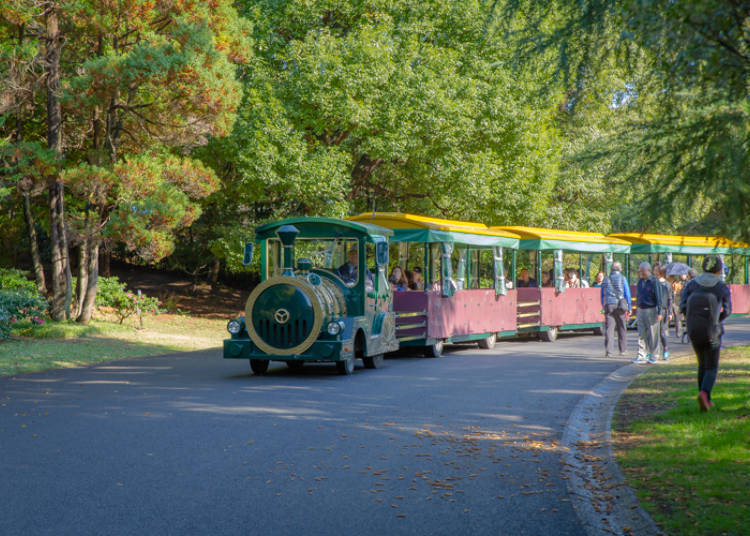 Showa Kinen Park opened to the public in 1983 and quickly became a favorite place to visit among families in the Tokyo area. The grounds have a wide variety of things to do and see, including: futsal courts, disk golf, croquet, boats, bicycle rentals, as well as an elegant Japanese garden and tea ceremony house. There are wide open fields where kids and adults can play and depending on the time of year, you can view many beautiful fields of flowers around the park.
The Beautiful Colors of Fall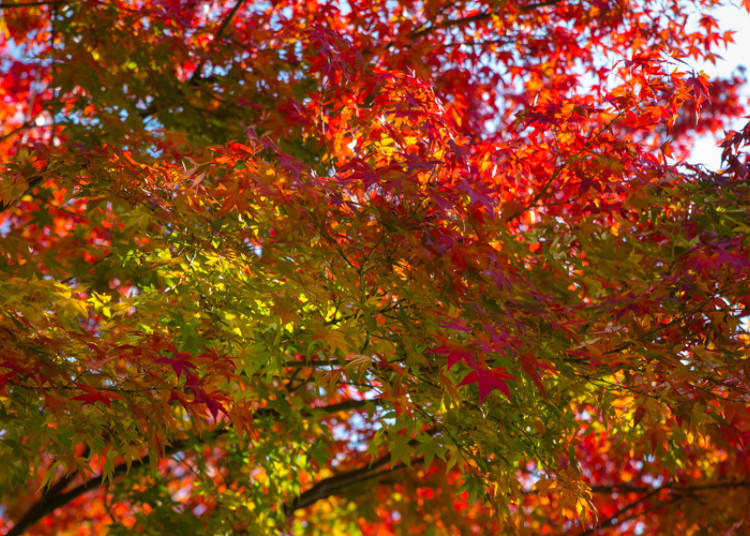 Aside from the breathtaking views of the cherry blossoms during spring, Showa Kinen Park is also known for their beautiful fall colors. A great variety of trees around the park dazzle in the sun in a radiant display of orange, yellow, and red, leaving visitors feeling as if they walked straight into a fairy tale.
A Painted Carpet of Golden Leaves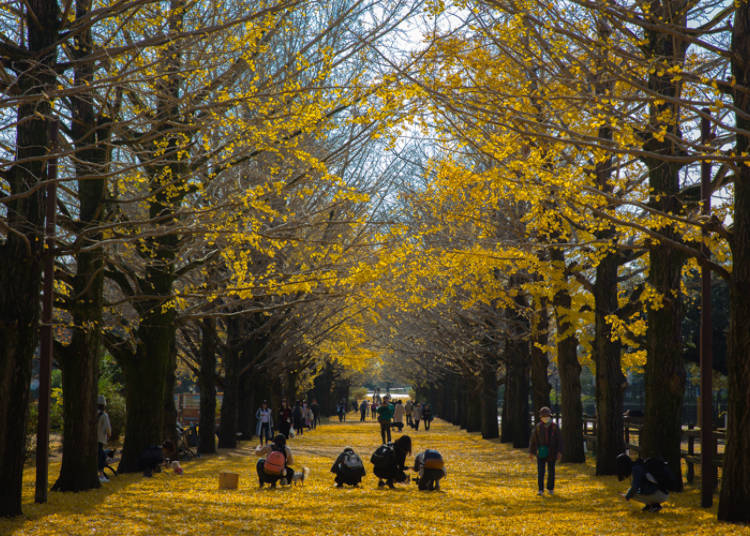 A three hundred meter long walkway on the west side of the park is especially popular for their gingko trees that blanket the area in yellow leaves, attracting photographers and nature lovers from all around. The best time to visit is around the later end of November, but it's best to watch the forecast to time your visit perfectly.
A Relaxing Japanese Garden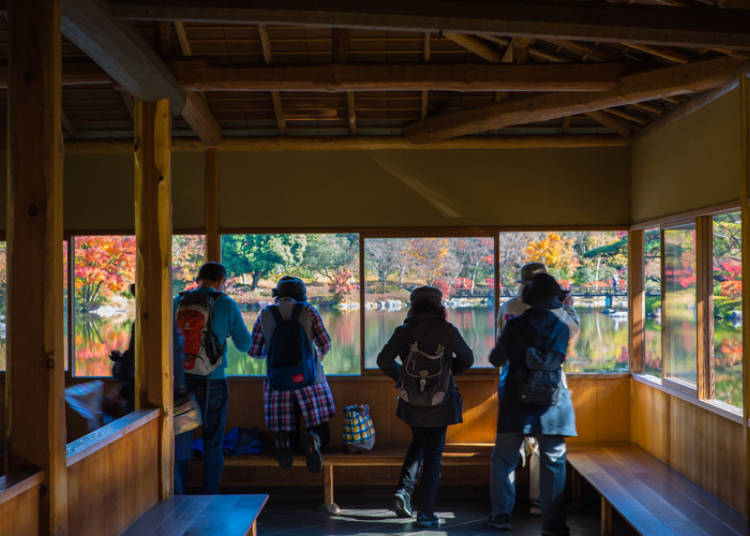 Just past the gingko trees and their golden carpet of leaves lies the Japanese garden, where you can relax in a small hut and take in the atmosphere of Showa Kinen Park.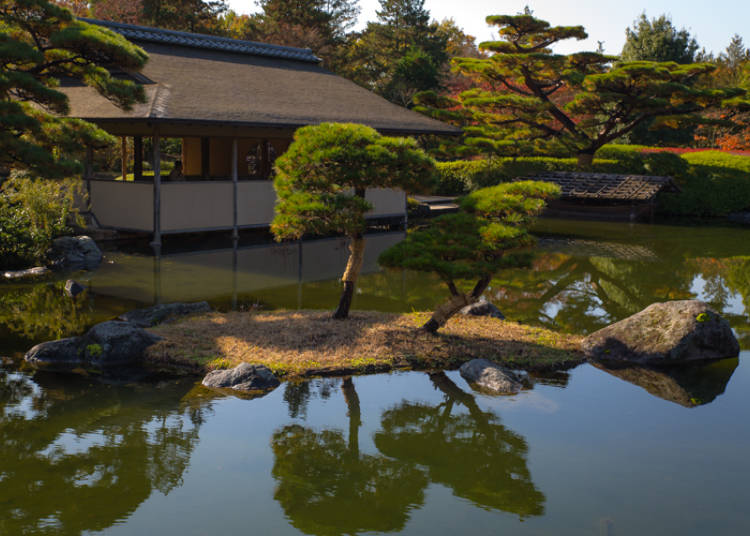 On the bridge in the middle of the lake, you will see a small island, and although you may think nothing of it at first, it was actually created to resemble a turtle.
A Perfect Day Trip Getaway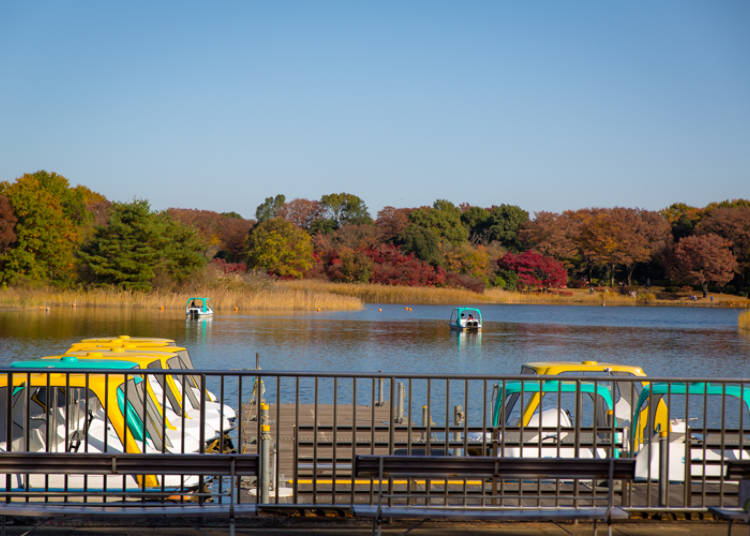 You can easily spend a full day here at Showa Kinen Park. Aside from the Japanese Garden and the beautiful foliage, they have a ton of activities for everyone. The park itself is wheelchair friendly and has lockers near the gates to put away items to help you travel unhindered. There is also a barbecue area and the tea ceremony house is available throughout various times of the day, so you can experience authentic Japanese culture.
Open All Throughout the Year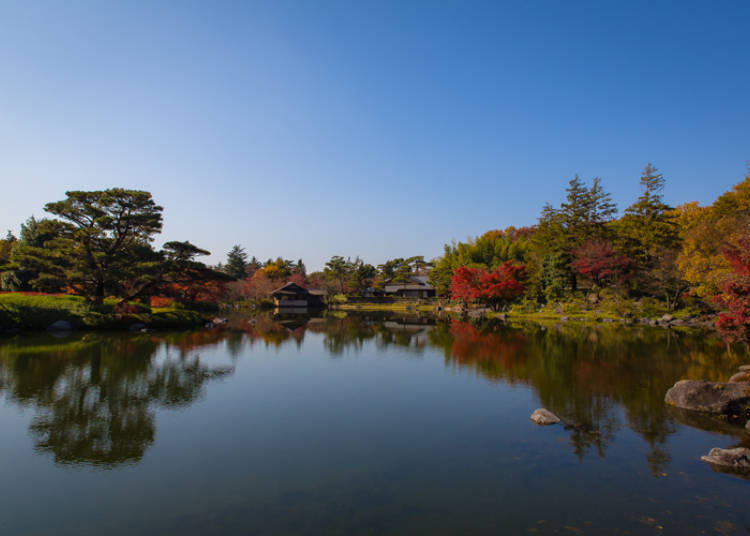 Showa Kinen Park is open all year round and is closed on December 31st, January 1st, and on the 4th Monday in February, as well as the following day. The park opens at 9:30 a.m. and closes in the late afternoon depending on the season. Entrance fees for adults (over 15 years old) runs at 410 yen, Elementary and Junior High student fees at 80 yen, and 210 yen for adults over 65.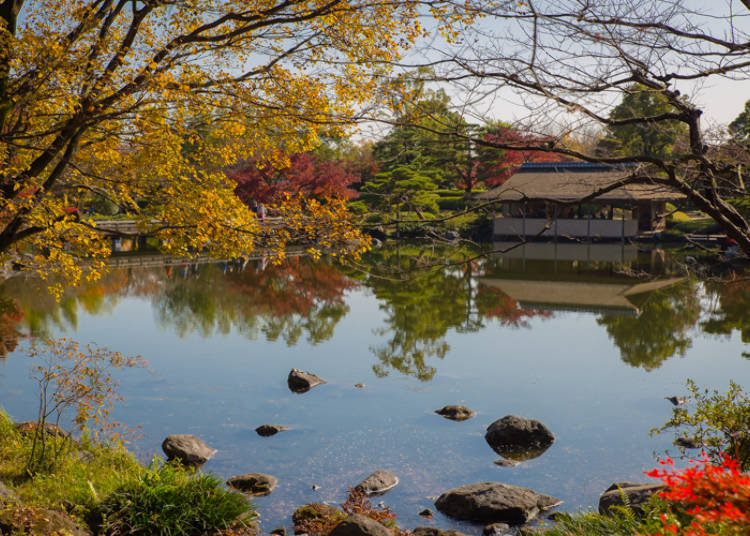 As the park is less than an hour away from central Tokyo, we hope you get an opportunity to visit Showa Kinen Park on your next trip to Japan. Happy Travels!
国営昭和記念公園

Address

3173 Midoricho, Tachikawa, Tokyo 190-0014

Nearest Station

Tachikawa Station


Phone Number

042-528-1751

Hours: Daily 9:30 AM - 5:00 PM
Entrance Fees: Adults (over 15 years old): 410 yen; Elementary and Junior High students: 80 yen; adults over 65: 210 yen.
Area

Category

Articles Genre
*This information is from the time of this article's publication.
Recommended places for first-time visitors to Tokyo