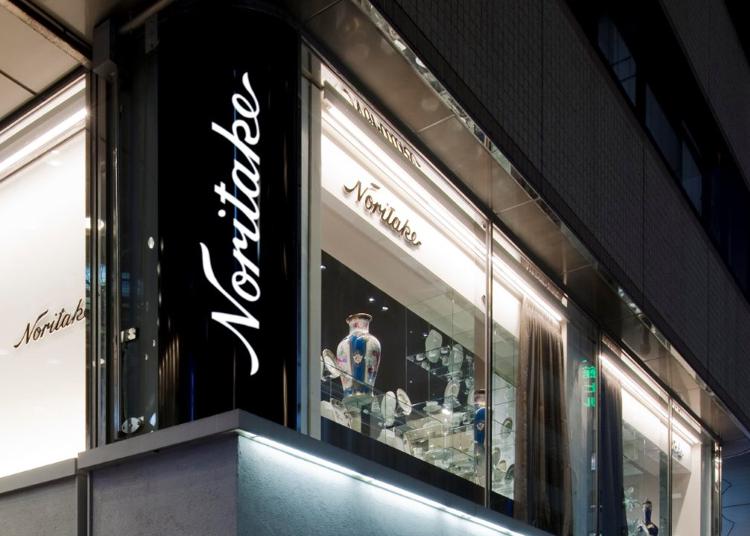 Here are the best Household Goods Stores in Tokyo and Surroundings, with travel tips and more, according to LIVE JAPAN, a top-class travel website for visitors to Japan. Our ranking is based on the most popular pages viewed by foreign visitors in a given category.

For instance, e-earphone Akihabara Store, e-earphone Shibuya Tsutaya Store, KAMAKURA HANKO and other related spots will be listed. Be sure to check them out during your visit to Tokyo and Surroundings!
1. e-earphone Akihabara Store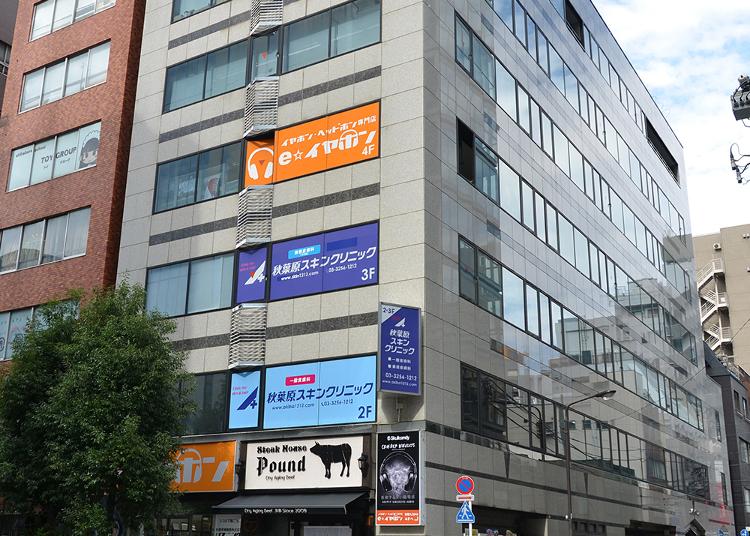 4,000 new products and more than 4,000 used items in stock! This sort of specialty shop is hard to come by, featuring earphones and headphones from around the world, including Beats, Bose, Sony, and more.

Row after row of earphones, headphones, turntables and amps are available for customers to try as they please. Not sure what you want? Their highly-knowledgeable staff is there to help with any questions or issues you may have. First-time customers are welcome! Due to their remarkable lineup and impressive customer service, well-known musicians from around the world will often drop by!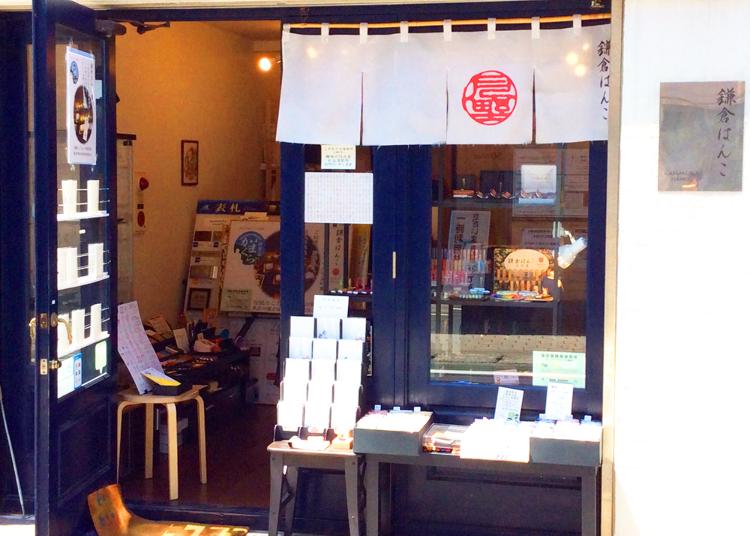 〜The land of inherited seal culture"Kamakura"〜

Kamakura Hanko is a seal made with traditional Japanese methods from the ancient times. All work is carried out in store.
Our shop is an auspicious stamp shop.
Hanko, Senjuuji, Makie stickers are Japanese culture.
It is said that good luck will come.

Seal culture that spread during the Kamakura period under Minamoto no Yorimoto, the first shogun of the Kamakura shogunate of Japan. Through the trades between the shogunate and the Song dynasty, issuance of documents among samurais, and in trades among common people, seals, "kaō" (stylized signatures), thumb prints and "tsumein" spread throughout the land of Kamakura.

Kamakura Hanko is a special seal made in Kamakura, a city imbued with such history.

With carefully selected natural stone, horns and precious timbers, and seal stock blessed by Kamakura's renowned Shinto shrine, we will create a seal from the stroke count of your name, making a most auspicious and appropriate seal for you.

〜Lucky charm seal〜

For those who believe in omens and signs, for those who are trying to attract their own luck rather than just waiting for it, we are waiting to serve you.
"Exquisite traditional seals"

In Kamakura Hanko, the third-generation owner,puts his heart into each seal when he finishes them, one-by-one, creating one-and-only seal for better fortune.
3. Vape Treasure Akihabara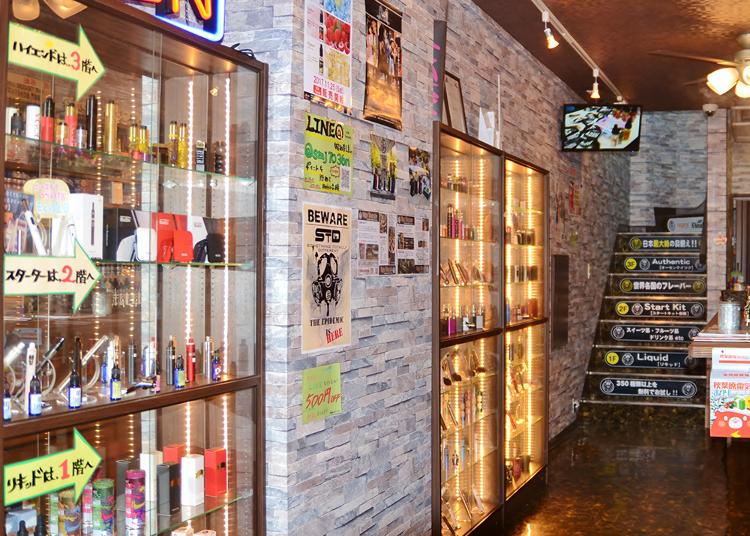 The Vape Treasure group has eight stores nationwide: Akihabara Main Store, Yamanashi Kofu Store, Nagano Matsumoto Store, Tochigi Utsunomiya Store, Fukushima Koriyama Store, Miyagi Sendai Store, Yamagata Store, and Shizuoka Hamamatsu Store. Our rich selection includes starter kits for beginners, liquids from around the world, mechanical and technical mods for experienced vape fans, RDAs and RTAs, and vape accessories. We've offered great products to many customers from Japan and abroad.
"I'm visiting Japan but have run out of coil"…"I've run out of liquid"…
Please visit our store if you're in need.
We also welcome beginners who plan to start vaping in Japan. We would be more than happy to support you vape life during your stay in Japan.
Vape Treasure 秋葉原

Address

1-11-8, Sotokanda, Chiyoda-ku, Tokyo, 101-0021


Nearest Station

Akihabara Station (JR Keihin-Tohoku Line / JR Yamanote Line / Tokyo Metro Hibiya Line / Tsukuba Express / JR Sobu Line)
4 minutes on foot


Phone Number

03-3525-4844
4. Azuma Minamoto no MASAHISA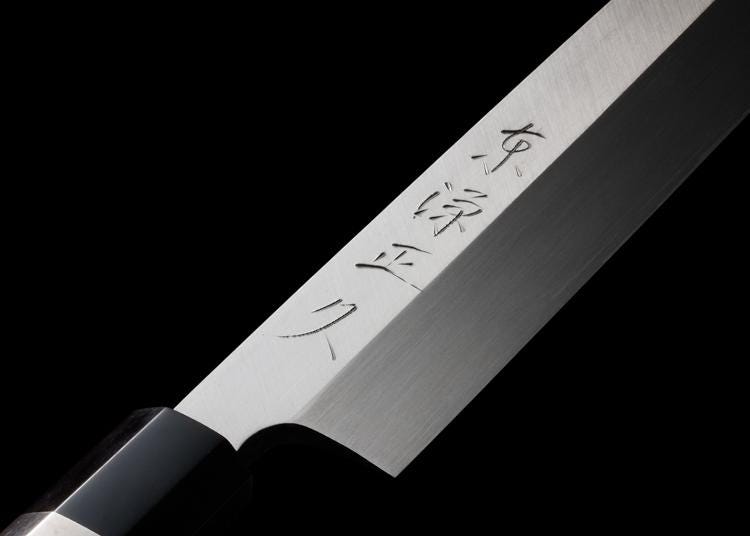 As a place that disseminates Japanese food culture, the Tsukiji fish market attracts many people from both within and outside of Japan every day. Our store is in the Tsukiji Outer Market and originated from swordsmiths who served the Minamoto clan through the ages. In 1872, when the fish market was in Nihonbashi, we changed from swordsmithery to kitchen knife smithery and established our store. In 1962, with the relocation of the fish market to Tsukiji, we moved to Tsukiji as well. Over a long period of 145 years, Azuma Minamoto-no MASAHISA has progressed together with the history of the Tsukiji fish market. Since our foundation, we have continuously made our own efforts in research and development while at the same time following the traditional methods of swordsmiths. Through such efforts made by successive family heads along with our customers, our sashimi knife was developed, which is an incomparable knife with a 150-centimeter blade for slicing raw fish. Our unique manufacturing methods and reliable sharpening craftsmanship which we nurtured through strict practice allow us to offer kitchen knives that have won the favor of a variety of long-standing customers, from professional chefs to home cooks. We also offer services that meet a variety of customers' needs, such as a made-to-order service and a name engraving service. We look forward to your visit.
5. Union Commerce Co., Ltd.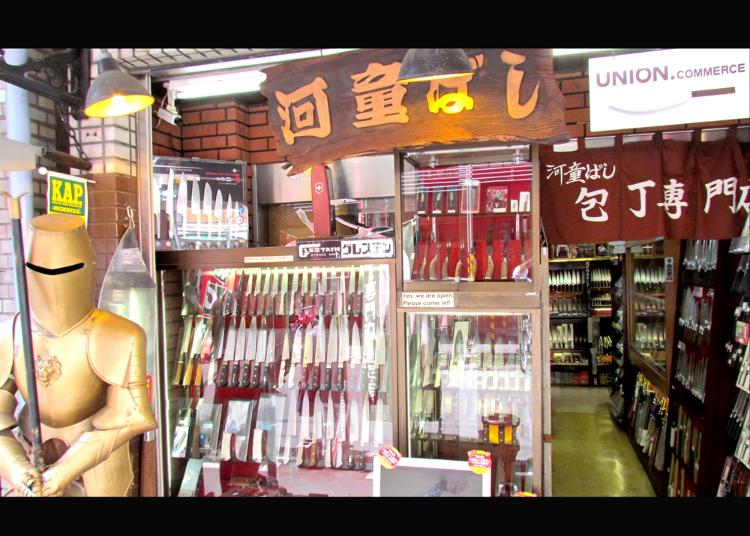 Union Commerce started off right where it stands today in August of 1979 as a specialty shop for kitchen knives. Since then, we have deepened their product lineup to meet market demand and operate on our founding principles of positive and dependable knife sales.
When it was first founded, Union Commerce was just a small-scale shop, but thanks to the patronage of its many customers it now provides a full range of services. Currently Union Commerce offers its own shop brand Western-style and Japanese kitchen knives, plus a variety of knives from other manufacturers in Japan and abroad, all at reasonable prices.
Knives made with Damascus steel are especially popular in recent years and we deal a wide range of them varying from home cooking to restaurant use, so stop by and check them out.
Name engraving in Japanese (kanji or katakana) is also available (requires a 30 min wait).
6. Noritake Okura Art China Ginza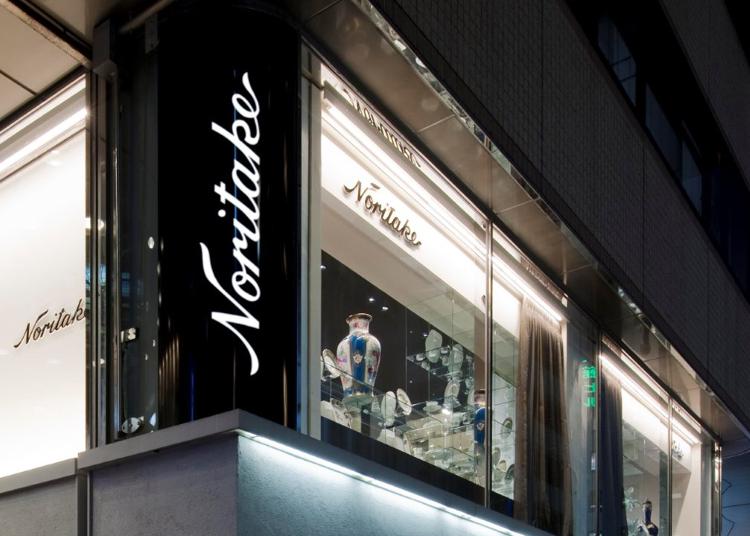 At Noritake Okura Art China Ginza, a variety of tableware is on display in our sophisticated 330 sqm shop, with over 1,000 Noritake and Okura Art China products available.
Noritake has become known throughout the world for its top-quality Western tableware since it created Japan's first dinnerware set over 100 years ago. The Ginza shop always has something new in tableware, and is the flagship shop for introducing customers to the charm of Noritake products.
Our shop mainly carries made in Japan products. While we of course offer top-quality dinnerware sets, teacups, and tableware that is sophisticated yet still fitting for daily use, we also offer a wide variety of gift items, anniversary items for companies and organizations, and products for professional use at hotels and restaurants, so please ask our staff.
Our entire staff is waiting to serve you.
Noritake Okura Art China Ginza

ノリタケ・大倉陶園 銀座店

Address

Bunshodo Building 2F, 3-4-12 Ginza, Chuo-ku, Tokyo, 104-0061


Nearest Station

Ginza Station (Tokyo Metro Ginza Line / Tokyo Metro Marunouchi Line / Tokyo Metro Hibiya Line)
1 minute on foot


Phone Number

03-3567-6121
7. nugoo KITTE marunouchi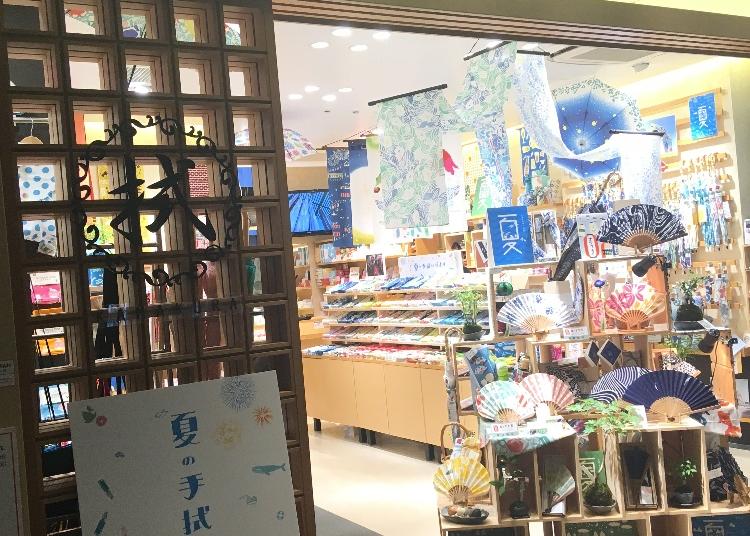 Our shop sells quality Japanese items carefully handmade by craftsmen with the 'chusen' method of dyeing, a dyeing technique that originated in Japan. The traditional techniques of chusen dyeing have been passed down through the generations for the last 100 years. We make and sell 'furoshiki' wrapping cloths in classic patterns and vivid colors that could not be produced in previous times and Japanese tea leaves and sugary Japanese sweets wrapped in soft 'kinchaku' money purses.
Our product line includes everything from the classic Japanese hand towel to simply woven Japanese accessories made from hand towel material, parasols and umbrellas with Japanese patterns, wool stoles and other fashionable goods, lifestyle goods, miscellaneous goods, and even food. Stop by our shop and browse items that are perfect for souvenirs and gifts. Almost all of the products at our shop are originals, and cannot be found anywhere else.
拭う KITTE丸の内店

Address

KITTE Marunouchi 4F, 2-7-2, Marunouchi, Chiyoda-ku, Tokyo, 100-7004


Nearest Station

Tokyo Station (Tokaido Shinkansen Line / Hokkaido Shinkansen Line / Tohoku Shinkansen Line / Akita Shinkansen Line / Yamagata Shinkansen Line / Joetsu Shinkansen Line / Hokuriku Shinkansen Line / JR Tokaido Main Line / JR Yokosuka Line / JR Sobu Main Line / JR Sobu Main Line (Rapid) / JR Keihin-Tohoku Line / JR Yamanote Line / JR Chuo Main Line / JR Keiyo Line / JR Ueno Tokyo Line / Tokyo Metro Marunouchi Line)
2 minutes on foot


Phone Number

03-6256-0888
8. Kyo ware and Kiyomizu ware specialty store Seikado (Ginza)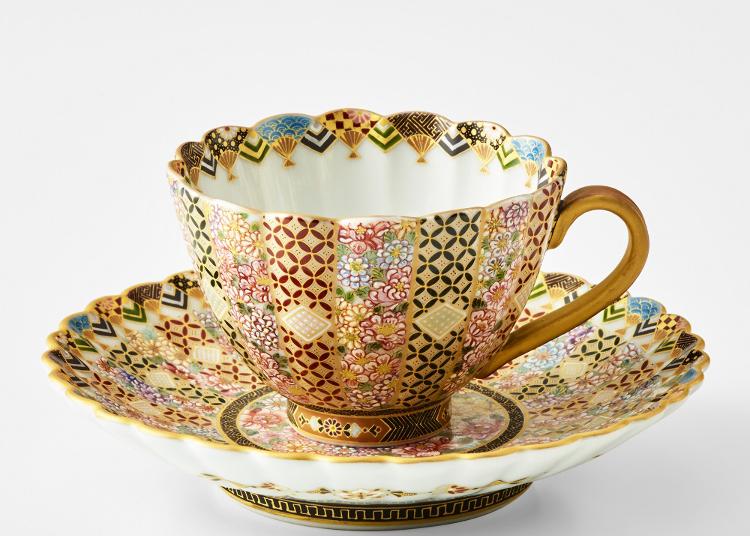 Kyoto-style Kiyomizu ceramics are said to be of the highest quality among Japan's traditional ceramic wares. At Seikado, we are known as one of the best shops for such ceramics in Tokyo, and our Ginza Store is located on the 6th floor of Tokyu Plaza, which can be accessed directly from Ginza Station. Dining ware from Kyoto is well renowned as being easy to use for everyday dining, and is also extraordinarily beautiful. Our shop sells a variety of pieces handmade by craftspeople including cups for drinking sake and teacups which are popular with international visitors from places including Europe, the Americas, China, Taiwan, and Korea.
Shoppers can pick up our products to feel them as they make their choice. You can examine the detailed glaze work of Kyoto's renowned craftspeople, and be amazed at how light yet durable this form of Japanese ceramics is.
Our shop has everything from items in the more affordable price range all the way to one-of-a-kind items. These stunning representations of Japanese artwork are perfect as a souvenir for yourself or as a present. When you're in Tokyo be sure to stop by for a once-in-a-lifetime opportunity to fall in love with Japanese ceramics. We accept credit cards and QR code payments, and offer tax exemption service.
Kyo ware and Kiyomizu ware specialty store Seikado (Ginza)

京焼・清水焼専門店 青花堂 銀座店

Address

Tokyu Plaza Ginza 6F, 5-2-1 Ginza, Chuo-ku, Tokyo, 104-0061


Nearest Station

Ginza Station (Tokyo Metro Ginza Line / Tokyo Metro Marunouchi Line / Tokyo Metro Hibiya Line)


Phone Number

03-6263-8390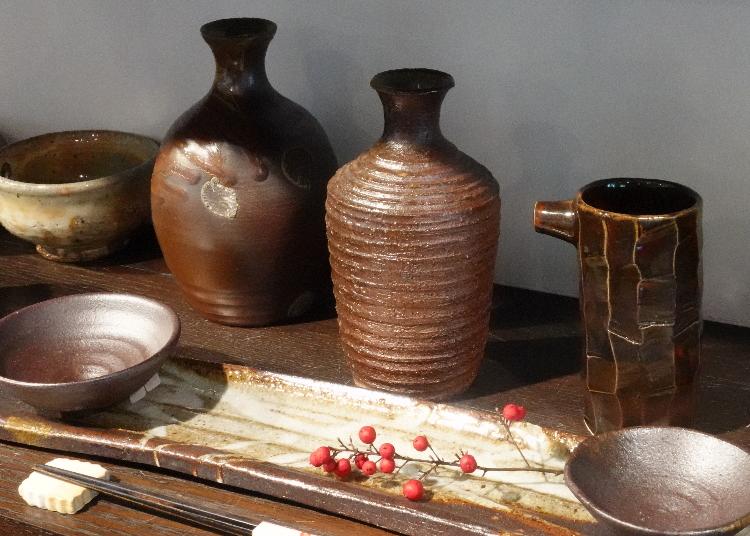 When we think about Japanese tableware, those from old production areas such as Arita ware and Bizen ware are well-known, but what is popular among women who treasure their sensitivities is handmade tableware created by artisans. Modern, cute, and simple wares, and pottery-making filled with individuality that does not adhere to traditional techniques or designs has been prized for its ability to fit into current lifestyles. At Utsuwa Daifuku, we select cute wares that are suitable for everyday use and items that can be used in a variety of ways for any menu, focusing on the work of young, up-and-coming potters, and propose seasonable wares. We have a variety of small items that are perfect for gifts, such as chopsticks made by traditional craftsmen, chopstick rests that can also accentuate the dining table, and bamboo products, from traditional shops in Kyoto, that stand out with artisanship. We are a popular store located in the fashion town of Aoyama. The shop is often visited by actresses and TV personalities who are famous through their blogs and Instagram for loving cooking, and we also have been featured on TV and in magazines as a "store that carries a selection of lovely tableware."
うつわ大福

Address

DelCCS Minamiaoyama 1F, 3-8-5, Minamiaoyama, Minato-ku, Tokyo, 107-0062


Nearest Station

Omotesando Station (Tokyo Metro Ginza Line / Tokyo Metro Chiyoda Line / Tokyo Metro Hanzomon Line)
5 minutes on foot


Phone Number

03-6314-0236
*This information is from the time of this article's publication.
*Prices and options mentioned are subject to change.
*Unless stated otherwise, all prices include tax.