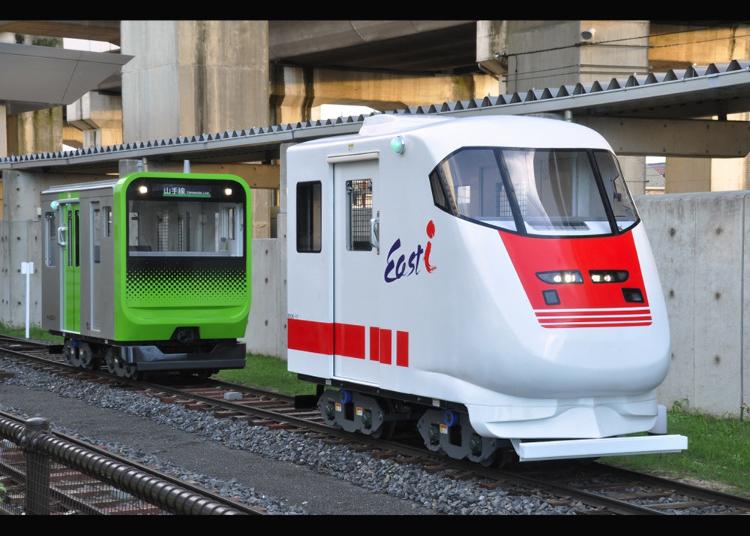 Here are the best Other Museums in Tokyo and Surroundings, with travel tips and more, according to LIVE JAPAN, a top-class travel website for visitors to Japan. Our ranking is based on the most popular pages viewed by foreign visitors in a given category.

For instance, Tokyo National Museum, THE RAILWAY MUSEUM, Yebisu Beer Memorial Hall and other related spots will be listed. Be sure to check them out during your visit to Tokyo and Surroundings!
The Tokyo National Museum established in 1872 is the oldest museum in Japan. The number of items in the collection is 117,000 pieces and many objects are registered as a national treasure or an important cultural property. Every displayed piece both in the permanent and special exhibitions is precious. The museum providing knowledge of Japanese culture and traditions and bringing a better understanding is a gateway of Japanese culture. The museum consists of 6 buildings for exhibitions, Honkan (the main building), Heiseikan, Toyokan, Hyokeikan, the Gallery of Horyuji Treasures and Kuroda Memorial Hall. In the Honkan, you can trace the history of Japanese art from ancient Jomon times to the Edo period (1603-1868). In the Japanese Archaeology Gallery of Heiseikan, there are artifacts from the Stone Age to Modern times. In the Toyokan, art and artifacts from China, the Korean Peninsula, and Southeast Asia are displayed. The Museum Garden in the north side of the Honkan is open to public in spring for cherry blossom viewing and in autumn for autumn leaves viewing. You should not miss it, either. A 10-minute walk from the Kouenguchi Exit of JR Ueno Station.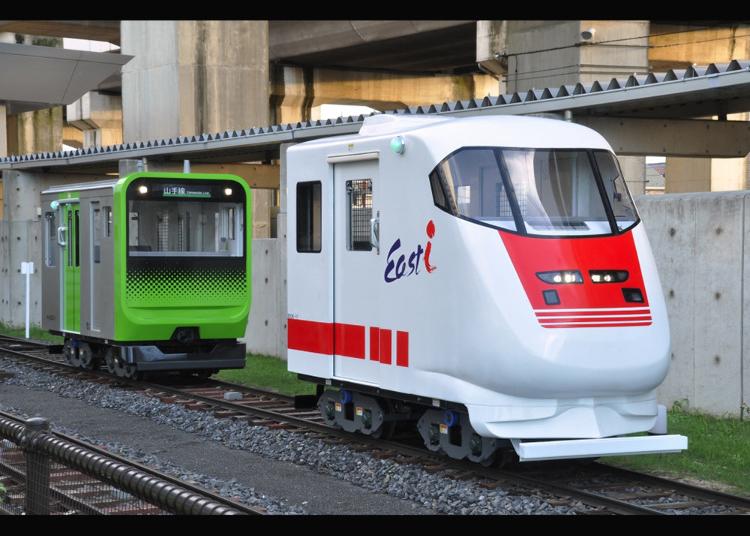 Transfer to the New Shuttle at JR Omiya Station then get off at Tetsudo-Hakubutsukan Station and you'll only need to walk a minute to get to the Railway Museum. Here, you can have hands-on fun learning about the development and evolution of railway technology from the early Meiji era, when rail got its start in Japan, to the present day. In addition to the items on exhibition, there are lots of other attractions including driving simulators for a steam locomotive, JR Lines, and the bullet train as well as a "train operators'" workshop classroom. There is also a miniature train system you can operate that runs along a 300 meters course outdoors – truly this is a museum where both adults and children can have fun. In addition, the building also includes a restaurant where you can take a break and a museum shop that has original goods on sale. The explanations and notes on the exhibits are available in English, Chinese, and Korean via QR codes and explanatory cards.
Address

3-47, Onaricho, Omiya-ku, Saitama-shi, Saitama, 330-0852
View Map

Nearest Station

Omiya Station (Hokkaido Shinkansen Line / Tohoku Shinkansen Line / Akita Shinkansen Line / Yamagata Shinkansen Line / Joetsu Shinkansen Line / Hokuriku Shinkansen Line / JR Shonan Shinjuku Line / JR Keihin-Tohoku Line / JR Tohoku Main Line / JR Utsunomiya Line / JR Takasaki Line / JR Saikyo Line / JR Kawagoe Line / JR Ueno Tokyo Line / Tobu Noda Line (Tobu Urban Park Line) / Ina Line (New Shuttle))


Phone Number

048-651-0088
3.Yebisu Beer Memorial Hall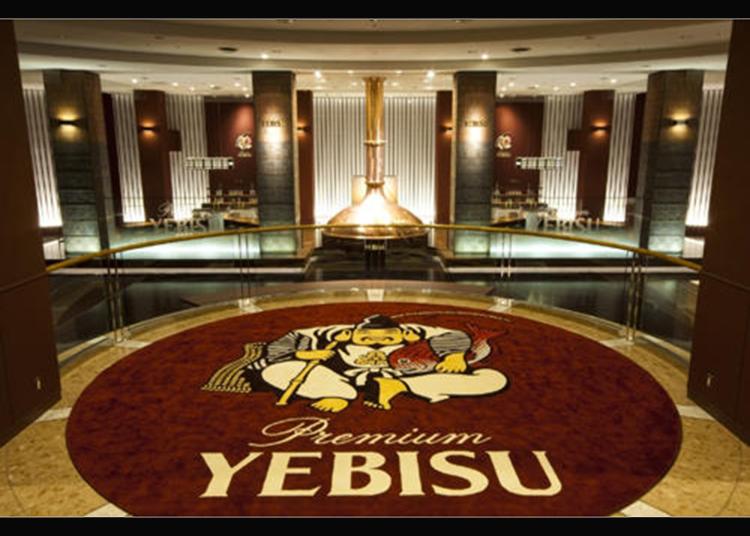 To reach the museum, take the moving sidewalk (Skywalk) and walk five minutes from JR Yamanote Line Ebisu station east exit. In the Yebisu Beer museum, you can learn about the history of Yebisu beer, which has been loved by people throughout the ages, and also ways to enjoy drinking beer more. Anyone can come in to take a look at valuable films and documents. It's also recommended to join the Yebisu tour that will tell you all about Yebisu from the secrets of its birth to obscure episodes. An Yebisu expert - or brand communicator - will provide easy-to-understand explantions and up to two servings of beer tasting. Note that underage children cannot join the tour on their own. To join the tour, you need to make a reservation 10 minutes before the tour starts. There is also a tasting salon in the museum where you can try various Yebisu beers and beer cocktails.
Address

Yebisu Garden Place, 4-20-1, Ebisu, Shibuya-ku, Tokyo, 150-8522
View Map

Nearest Station

Ebisu Station (JR Shonan Shinjuku Line / JR Yamanote Line / JR Saikyo Line / Tokyo Metro Hibiya Line)
5 minutes on foot


Phone Number

03-5423-7255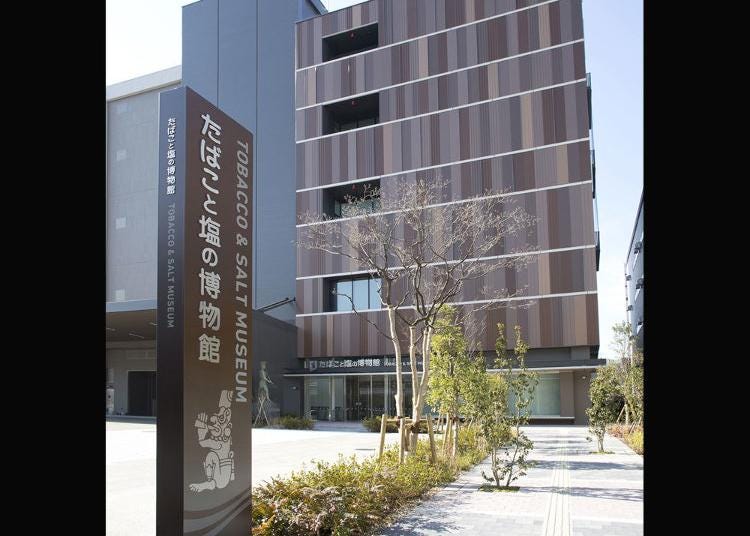 This is a unique museum established in Tokyo's Shibuya District in 1978. Tobacco and salt share something in common as they were both once protected by the government monopoly in Japan. Inside the museum is showcased the entire history and culture relating to tobacco and salt, with the former originating in the ancient civilizations of the Americas, while the latter has deep connections with human life itself. There are sections that introduce material collections such as unusual smoking tools, rock salt of the world, and ukiyo-e (color prints of everyday life in the Edo period). You can also see selected materials out of about 38,000 artifacts both from Japan and overseas in the exhibit hall, which is now twice as big as before the recent relocation to the Sumida ward and renovation in April 2015. It also covers a wide variety of tobacco and salt-related themes in special exhibitions. It has other facilities such as a workshop room, a reading room, a museum shop, and more. It is an eight-minute walk from the Tobu Skytree Line's Tokyo Skytree Station.
Address

1-16-3, Yokokawa, Sumida-ku, Tokyo, 130-0003
View Map

Nearest Station

Tokyo Skytree Station (Tobu Isesaki Line (Tobu Sky Tree Line))
8 minutes on foot


Phone Number

03-3622-8801
5.The Japanese Sword Museum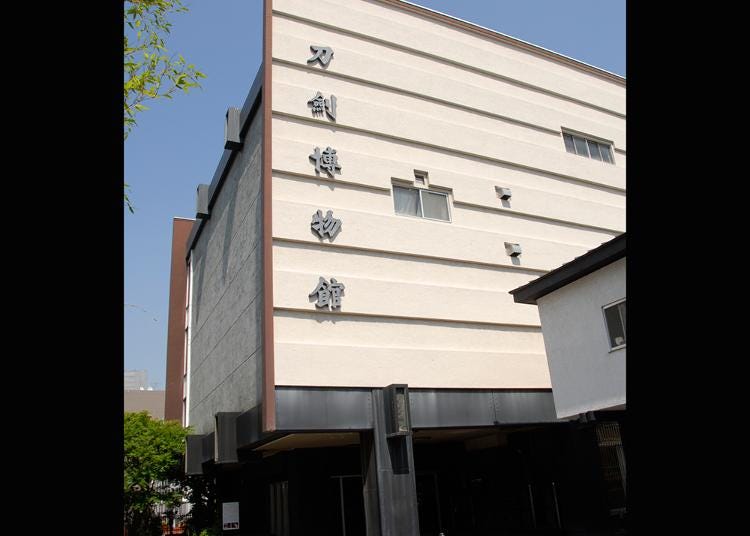 This is a rare museum specializing in Japanese swords. It was created by the Society for the Preservation of Japanese Art Swords established over 50 years ago. The museum's collection contains some 190 items including swords, mountings, fittings, armor, and information on metalwork. Swords, mountings and fittings by prominent swordsmiths from the Heian to Edo periods are generally on display. There are also special exhibitions such as for new swords and for winners of sword-polishing and mounting competitions. In recent years the museum has attracted an increasing number of overseas tourists. Japanese swords are not just weapons; their intrinsic beauty comes from a design that eliminates the unnecessary and focuses on function.Access just a 5-minute walk from Sobu Line Ryogoku Station, Toei Oedo Line Ryogoku Station A1 Exit.
Address

1-12-9, Yokoami, Sumida-ku, Tokyo, 130-0015
View Map

Nearest Station

Ryogoku Station (Toei Oedo Line / JR Sobu Line)
5 minutes on foot


Phone Number

03-6284-1000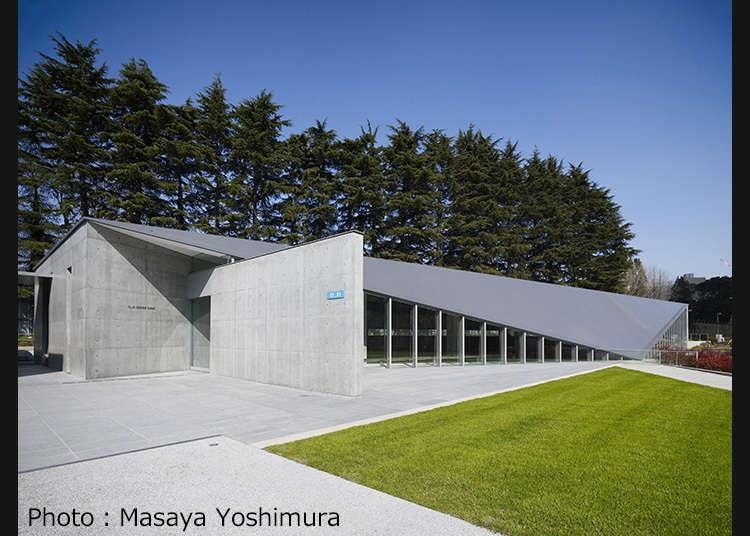 This museum was established in March 2003 with 3 designers, Issei Miyake (fashion designer), Taku Sato (graphic designer), and Naoto Fukazawa (product designer) as its directors and Noriko Kawakami, a journalist and editor, as its associate director. Not only does it offer exhibitions, but it also offers various programs such as talks and workshops with a concept of "becoming a venue where day-to-day perspectives and views can be proposed." The building with a symbolic roof created with an image of "one sheet of fabric" was designed by Tadao Ando, an architect.
Address

Tokyo midtown garden, 9-7-6, Akasaka, Minato-ku, Tokyo, 107-0052
View Map

Nearest Station

Roppongi Station (Tokyo Metro Hibiya Line / Toei Oedo Line)
5 minutes on foot


Phone Number

03-3475-2121
7.JP Tower Museum INTERMEDIATHEQUE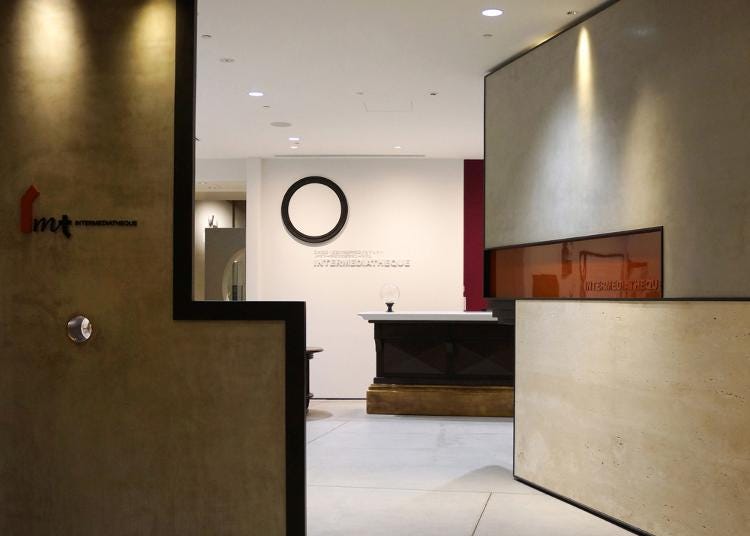 It is a facility jointly operated by the Japan Post Co. Ltd. and the University Museum, the University of Tokyo (UMUT) to contribute to the public. It is located on the second and third floors of the former Tokyo Central Post Office building known as a historical piece of architecture that represents the Showa (1926–1989) modernism. In the museum, the academic, cultural assets, such as academic specimens and research materials that have been collected or created through research since the foundation of the University of Tokyo in 1877, are permanently exhibited. Special exhibitions and events, from time to time, present the achievements of the latest scientific research of the University and the novel creations of various representation media, combining them with the concept of the permanent exhibition. The design technology that revives the historical heritage within the contemporary urban space is one of the highlights of the exhibitions at the museum. Also, as part of the educational and research activities initiated by the University, the museum not only has introduced a comprehensive educational program but also handled the development and sales of the original goods to widely show the achievements of education research. Admission is free. Approximately a one-minute walk from the Marunouchi South Exit of the JR Tokyo Station.
Address

Marunouchi 2 chome seventh 2 JP tower /KITTE 2.3 floor, Chiyoda-ku, Tokyo, 100-7003
View Map

Nearest Station

Tokyo Station (Tokaido Shinkansen Line / Hokkaido Shinkansen Line / Tohoku Shinkansen Line / Akita Shinkansen Line / Yamagata Shinkansen Line / Joetsu Shinkansen Line / Hokuriku Shinkansen Line / JR Tokaido Main Line / JR Yokosuka Line / JR Sobu Main Line / JR Sobu Main Line (Rapid) / JR Keihin-Tohoku Line / JR Yamanote Line / JR Chuo Main Line / JR Keiyo Line / JR Ueno Tokyo Line / Tokyo Metro Marunouchi Line)
1 minute on foot


Phone Number

03-5777-8600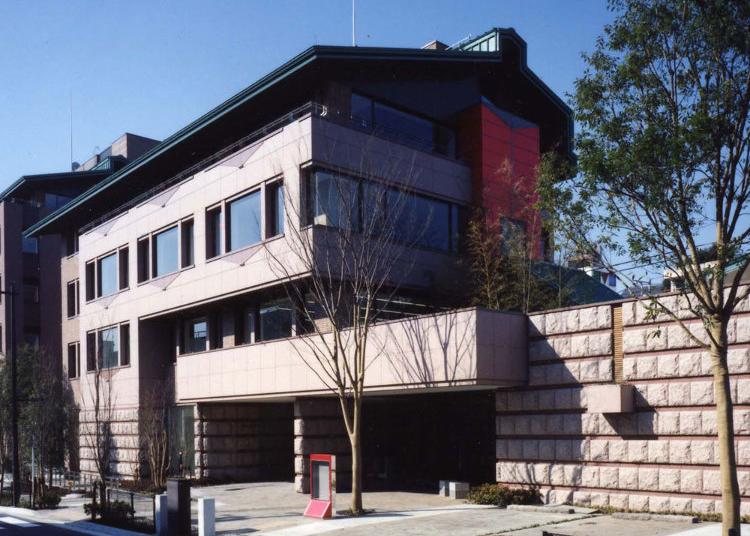 The Philatelic Museum is a three-minute walk from the JR Mejiro Station on the Yamanote Line. It is located across from the Gakushuin University campus. In 1988, an internationally reputed stamp collector, Mizuhara Meiso, established the foundation of the museum's managing body. In addition to archiving and researching postal stamps and their related documents, this organization opened a philatelic museum, a rare museum in Japan, in order to contribute to the promotion and development of a philatelic culture in Japan. It has a collection of about 350,000 kinds of stamps from all over the world and about 15,000 types of envelopes. In the display room on the first floor, exhibitions are regularly held in various themes every 3 months. The library on the second floor houses about 10,000 books on the subject of philately and about 1,500 titles of magazines and auction journals. At the museum shop on the first floor (free entry), a variety of items, such as stamps of Japan and other countries, stamp albums, and newly published books about stamps, are for sale.
Address

1-4-23, Mejiro, Toshima-ku, Tokyo, 171-0031
View Map

Nearest Station

Mejiro Station (JR Yamanote Line)
3 minutes on foot


Phone Number

03-5951-3331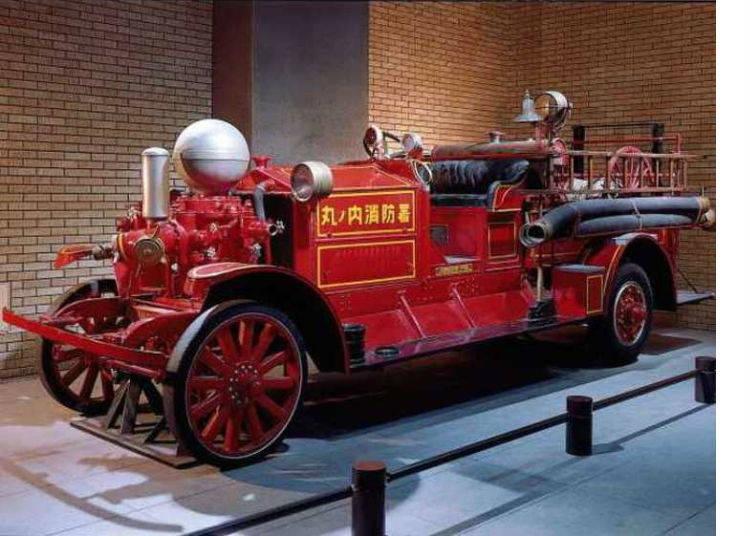 This museum is linked to the Yotsuya Fire Department. Here you can see exhibits of actual equipment, including the first fire engine introduced to Japan in 1917, as well as the helitack first brought into the Tokyo Fire Department. In addition, you can sit in the helitack set up outside. Why not try considering some disaster prevention?
Address

3-10, Yotsuya, Shinjuku-ku, Tokyo, 160-0004
View Map

Nearest Station

Yotsuya-Sanchome Station (Tokyo Metro Marunouchi Line)


Phone Number

03-3353-9119
10.Currency Museum of the Bank of Japan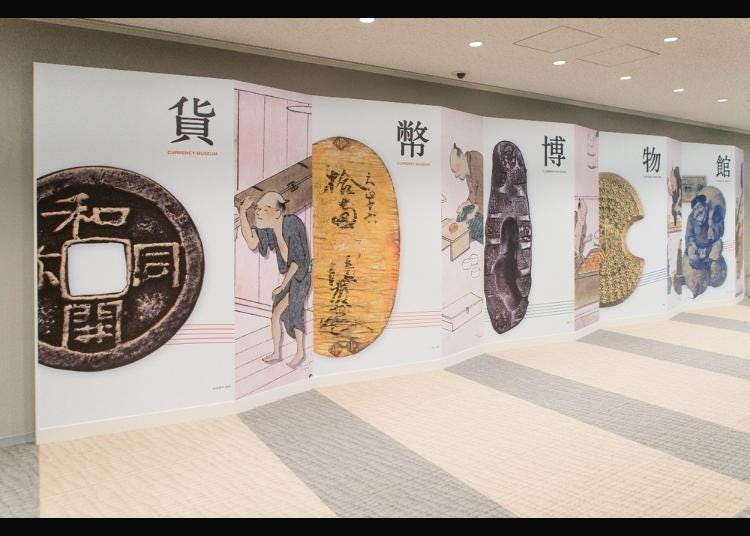 The Currency Museum is a mere one-minute walk from the B1-floor entrance of Mitsukoshimae Station on the Hanzomon Subway Line, or an eight-minute walk from the Nihonbashi entrance of Tokyo Station on the JR Line. Most of the materials on permanently display here were collected by currency researcher Hirofumi Tanaka (1884–1956) and formerly exhibited or stored at Senpeikan. The Bank of Japan, given the material for safekeeping, felt that people ought to learn about the history and role of currency in society, and so, in 1985 opened the Currency Museum. On display are not only domestic currencies but also those of East Asia and especially China, along with related materials. New findings from archaeological excavations and other studies over the past 30 years are now reflected in the museum, which reopened on November 21, 2015. The building is wheelchair friendly with elevators and lowered display cases.
Address

1-3-1, Nihonbashihongokucho, Chuo-ku, Tokyo, 103-0021
View Map

Nearest Station

Mitsukoshimae Station (Tokyo Metro Ginza Line / Tokyo Metro Hanzomon Line)
1 minute on foot


Phone Number

03-3277-3037
*This information is from the time of this article's publication.
*Prices and options mentioned are subject to change.
*Unless stated otherwise, all prices include tax.