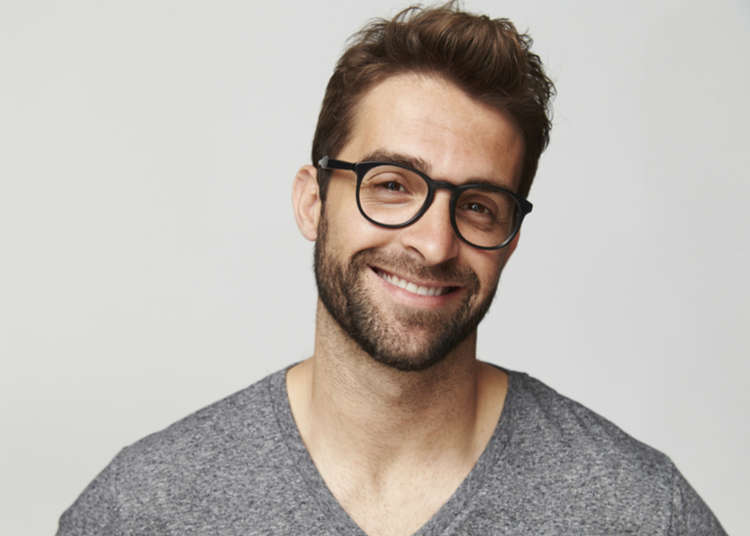 Japan's popularity is on the rise, and it has been for a while now. It is attracting not only tourists but also those who want to live in the Land of the Rising Sun. More and more people take an interest in Japan because of its food, culture, history, entertainment, nightlife, sights, and... women. Especially men have an idealized image of Japanese women (as we talked in a previous article on dating Japanese women), and some dream of having a Japanese wife.

In many cases, though, it's hard to discern between reality, and a mental picture, so today we decided to ask some American men married to Japanese women, how their married life is, and more importantly, what they have to teach us about marriage with a Japanese woman.
(The following reflects the opinions of the interviewees.)
1. Where do we start and what should we know right off the bat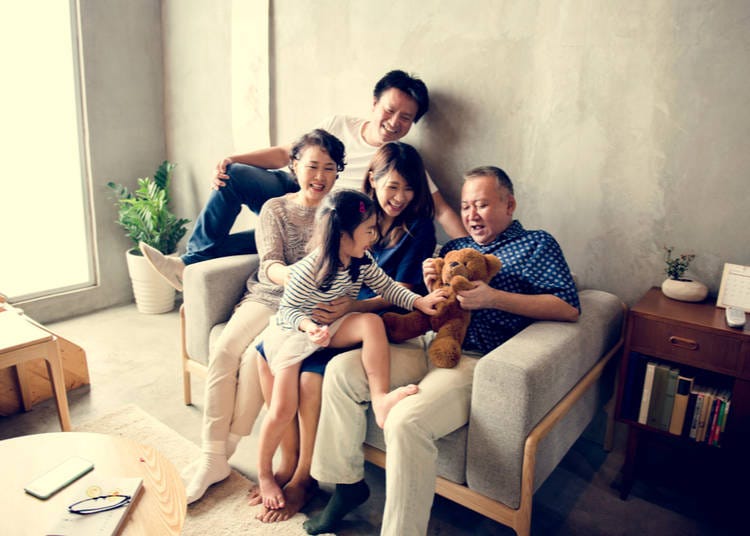 (Image photo)
What are some things that you may not expect when you marry a Japanese woman or even date one? How is the beginning of your married life going to be? What should you expect? These are all questions that you should ask yourself if you're interested in knowing what your relationship would be like if you married a Japanese woman.

"Don't expect your normal common sense to carry you in a relationship. There are a lot of things in Japanese culture that are the exact opposite of what you would do, or what you would expect. The best way to avoid issues is to put in extra effort in communicating. This can be something as simple as how to wash the dishes, or getting out of the shower." (Chris – pseudonym)

Whenever we approach a relationship at any level, and even more so when it comes to a marital union, we surely need to be in tune with our partner—and also with their culture. While every individual is unique, we are all shaped by our background and experience. Culture is a huge factor in our upbringing, habits, and so on. Starting your new life as a married couple, make sure that you understand that Japanese culture is vastly different from American culture.

"I believe the biggest obstacles are before marriage itself. If you date for a while, and then get married, you probably already know enough of each other, so things will be less surprising. But I recommend you always remember that marrying a Japanese woman may mean marrying he whole family. Japanese women are pretty attached to their families, and I know many couples who live very close to their family, or WITH them." (Mark – pseudonym)

This is true, especially in areas outside of big cities (and that is almost all of Japan), where families may own land or houses or live in places that can host more people. Families tend to support their children sometimes financially, and sometimes by helping with chores, children, and more. Especially for women in Japan, living close to their family after getting married, is common, and it seems to give peace of mind.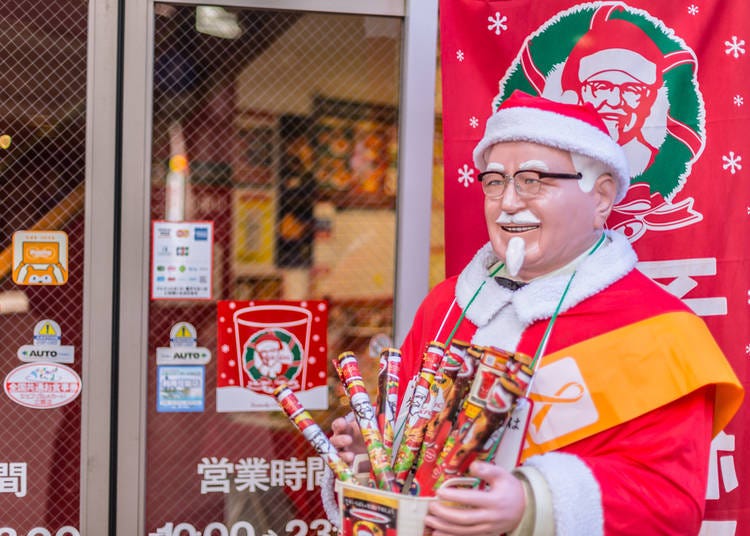 Quality Stock Arts / Shutterstock.com
Whether you may live in Japan or the United States, this piece of advice holds value no matter where you are.

"You also have to accept the Japanese culture that comes with the person you are with. It's like being married to the culture and the person at the same time. In Japanese culture, a lot of things are done in a certain way because that's how they have been done since their origin, so it's not only accepted by Japanese people, but it's been internalized. Think about which parts of common life you are willing to part with, and if you aren't too attached to a certain way of doing things, maybe integrate. You'll face a lot less resistance." (Chris)

Marriage can sometimes be a clash of opinions, or feelings, but in an international marriage, it can also be a clash of cultures, so be prepared for it, not only in everyday life, but also when it comes to following one custom, or another, like with holidays.

"Celebrate as many holidays as possible together. I think holidays are a very nice way to connect with your wife and her family, and to bridge gaps in culture. You can learn and teach different things, and it's more fun." (Mark)

Which holidays you are going to celebrate more depends on which country you live in, but it's true that regardless of the place, following and respecting traditions, helps in reducing the divide that there may be between cultures. Christmas is a family holiday in America, but a dating one in Japan. Why not take your wife out on a date before visiting your family or after you celebrate with them?
3. But remember it's also an exchange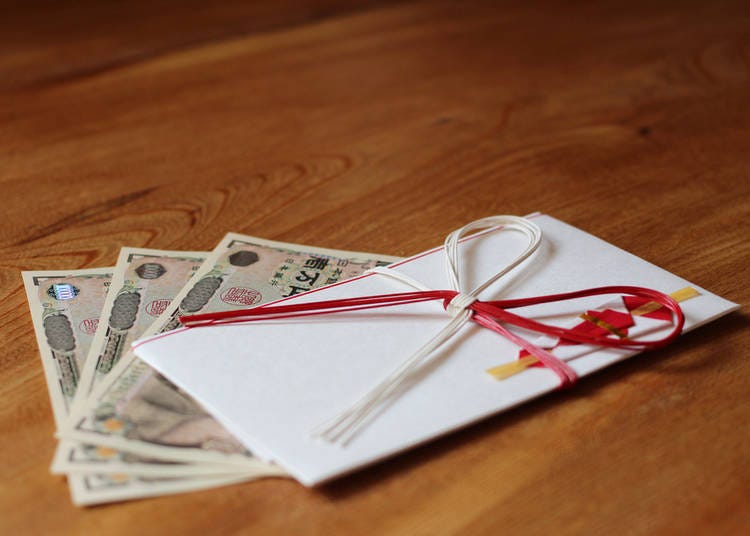 It often happens, when looking at a multi-cultural relationship only from one end to forget that there are different perspectives as well. While it's important to learn about and adapt to your wife's culture, it's equally as crucial for her to know about yours.

"If you are adamant on there being a certain way you prefer to do things, you can hold your ground. Sometimes I think you can also teach your wife a thing or two. I'm generalizing, but what I am saying applies to nearly everything in a relationship: how Valentine's Day roles are swapped, how you eat together, etiquette in different kinds of social situations, and daily life activities." (Chris)

"I think the only cultural argument we had was related to weddings in Japan. When we went to her friend's wedding, we had to pay 50,000 yen. That's a lot of money to GO to a wedding. In Japanese culture you offer money to the couple depending on how close you are to them, or whether you are giving the envelope as a person or as a family. To me that was nuts. I mean I didn't want to go in the first place… I respect that it's her culture, and I have no issue with her going to weddings, but I don't anymore." (Mark)


Every relationship is a give-and-take, and even though sometimes more challenging, marriages between American and Japanese spouses can be even more enriching.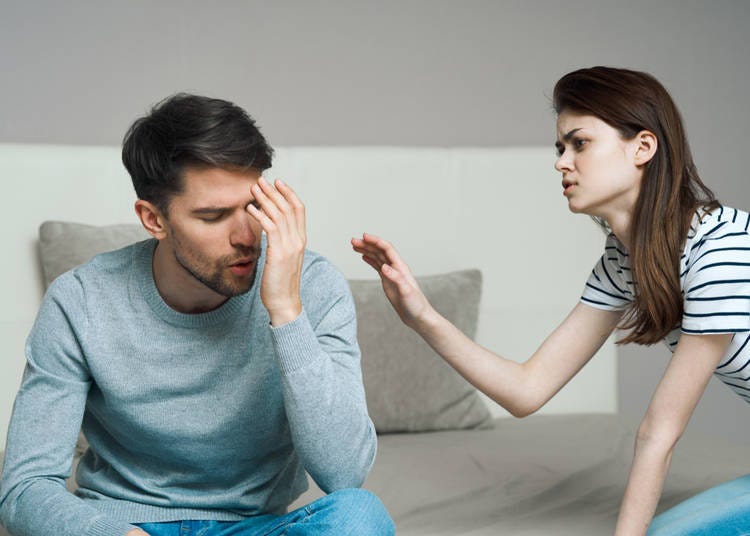 As cliché as this statement may be, it's also at the center of many people we interviewed both about dating Japanese women and married life between American men and Japanese women.

"Dating a Japanese woman and not speaking Japanese will be fine, but that is not going to fly when you marry. You will want to meet the family, and be able to talk with them. How well you do in your relationship may also depend on how much her family likes you. Also, if you can't communicate well with your spouse, you will eventually clash, even on the most basic things, like house chores, social life, and things like that." (Mark)

You may think being able to speak English with your wife is enough, especially if she is fluent, but we all have different ways of expressing what we feel in our own language. If your wife speaks excellent English, that will make things much more comfortable, but at the same time, it's important to put the same effort into learning her language that she did into learning yours. Regardless of one's level of English, being able to also communicate with your wife in Japanese will extend the range of things you can talk about, and will allow you to understand her better since language is often also the key to the culture and society of a country.
5. Are American and Japanese wives really that different?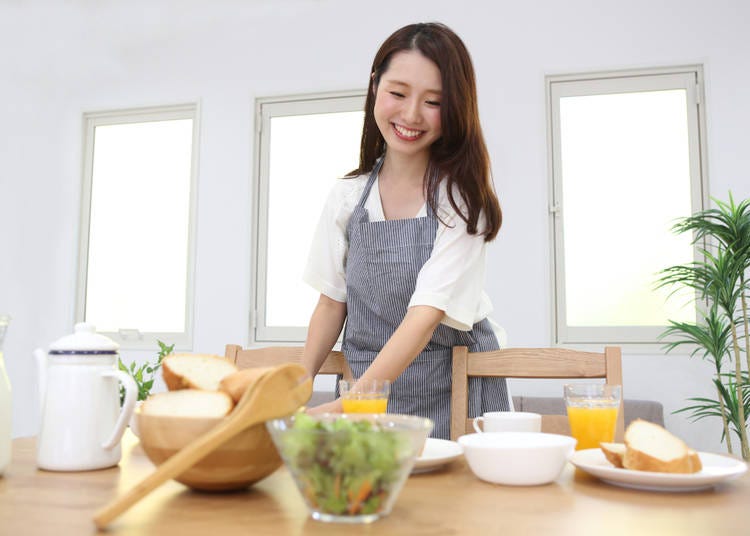 (Image photo)
The big question is: When it comes down to married life, is having a Japanese wife really that different from having an American wife? Will cultural differences play such an essential role in shaping a marriage regardless of the individuals?

"I don't know if it's different when you marry an American woman, because I have never had that experience (laugh). I have the feeling that a Japanese wife, on average, strives more to be a 'good wife' according not to her standards, but to Japanese society. I often have to tell her (my wife) to relax a little bit and take things more slowly. I like that she takes care of the house, and me, and all the while of herself (she always looks good), but I also wish she spent more time on things she enjoys, or that relax her." (Mark)

It's hard to say whether marriages between American spouses, and between Japanese and American spouses would be different, but according to our interviewees, aside from the things mentioned above, it's all about the people, rather than their country, or culture.
What should we take away from this?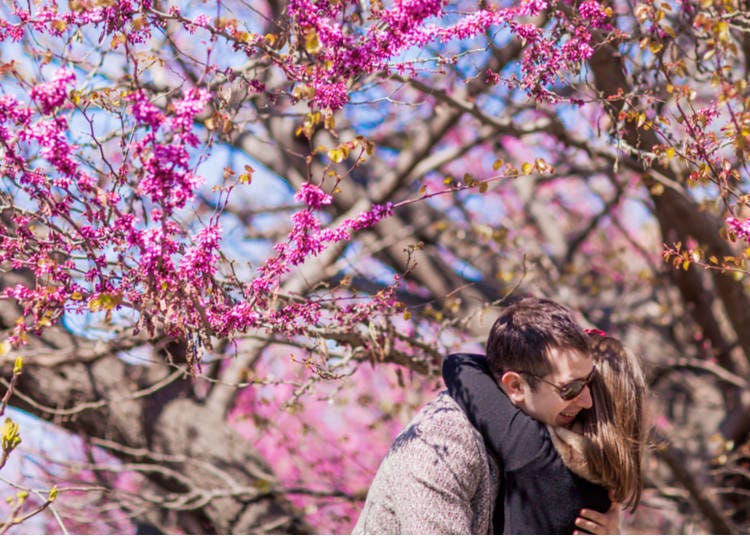 (Image photo)
"At the end of the day, we are all just humans. I don't think there are any particular barriers when dating into other cultures. If two people like each other, then it works. How well it works depends on how open-minded you can be. There are unique challenges to multi-cultural relationships, so my biggest piece of advice is keeping an open mind." (Chris)

"My main suggestion would be to understand your wife as your wife, as a woman, rather than a Japanese woman. Learning about her culture is very important, but we are all different, so make sure that you understand her culture, and her yours, and more importantly, that you understand each other as people." (Mark)

A relationship will always only be as strong as the union between two people, regardless of culture, background, origins, or heritage. Understanding your partner's culture is more an act of love, appreciation, and respect than it is a necessity. If you find love, and if you want to marry a Japanese national, the relationship runs both ways. Be sure you support her like you would want her to support you; understand her, and be complicit, and you'll see that everything else will become a secondary issue.
Written by:
*This information is from the time of this article's publication.
*Prices and options mentioned are subject to change.
*Unless stated otherwise, all prices include tax.