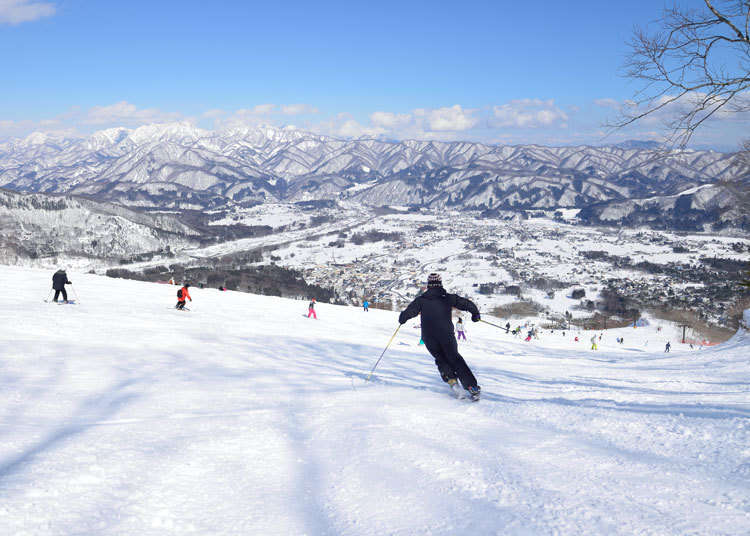 Hakuba Cortina Snow Resort in Nagano Prefecture's Hakuba region features 16 courses with ski slopes of all types and a number of snow playgrounds.

With facilities for every ability and fun apres-ski activities as well, this is one snow resort you won't forget. In fact, this is the same area that once hosted the Winter Olympics! Let's take a closer look at what exactly attracts throngs of visitors to this charming resort year after year.
Hakuba Cortina Snow Resort: Ideal for families, couples, or anyone at all!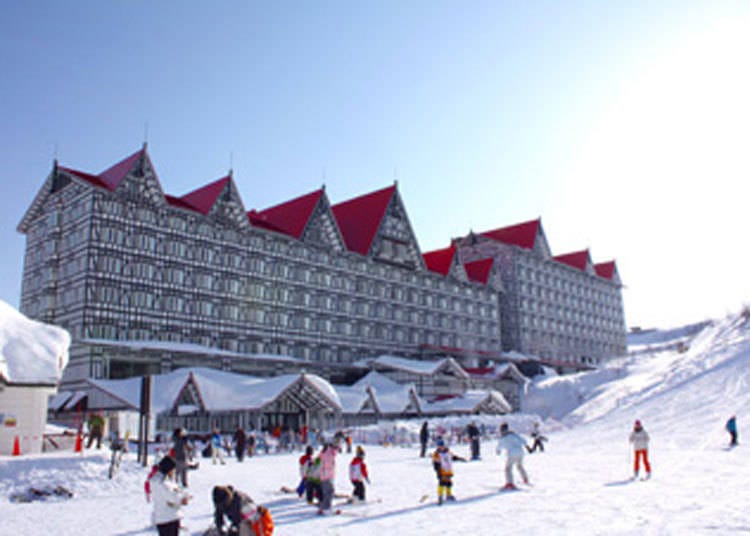 The most alluring feature of Hakuba Cortina Snow Resort has got to be the top-quality natural snow that can be found on its slopes. The resort's reputation for good snow attracts even fun-seekers from overseas! The soft and silky snow here is so smooth and powdery, people have been known to tumble on it without getting their clothes wet.

As mentioned earlier, there are 16 courses here featuring all sorts of ski slopes.

For beginners, the resort has prepared a slope that's about 200 meters (650 feet) wide and easy to traverse.

For experts, enjoy a thrilling course that takes you a breathtaking 1,400 meters (about 4,600 feet) above sea level.

Traveling with small children? They'll love the fun and exciting Kid's Park specially designed to keep them safely entertained! The Snow Playground is also open all day and night for the extra-energetic kids. You can also bring them to the Kid's House or for a children's ski lesson.

These facilities and activities are provided by the resort and show their dedication to making the place fun for all in the family.

Since Hakuba Cortina also contains a hotel and hot spring facility, staying the night is practically a no-brainer if you want the full Japanese ski resort experience. There are rooms for every traveler, from families to couples and large or small groups of friends. Yet another reason for the resort's popularity!
Just 10 minutes on foot to the slopes from the hotel!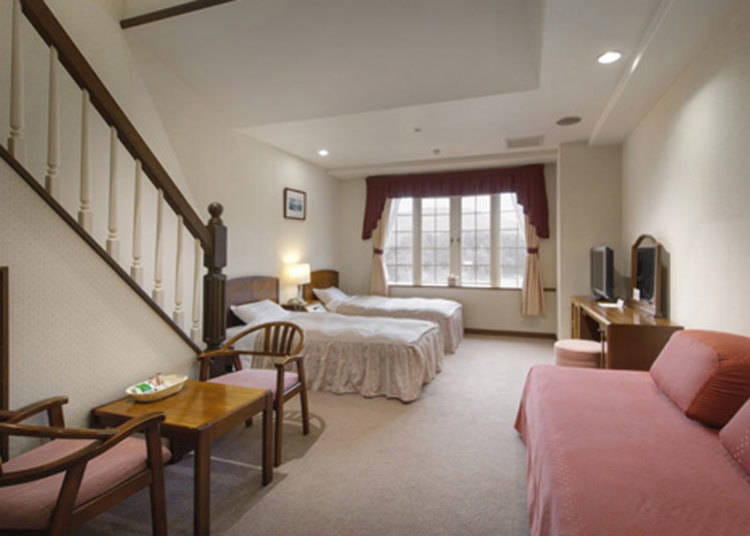 Hakuba Cortina Snow Resort's much-acclaimed ski slopes are located just in front of the hotel building, so quick and easy to roll out of bed in the morning and get dressed for a day of sporting activity!

With plenty of different rooms that cater to different visitors' needs, whether large groups or individuals, all can feel welcome here, whether they fancy relaxing in a cozy western-style room or lounging about in a spacious maisonette.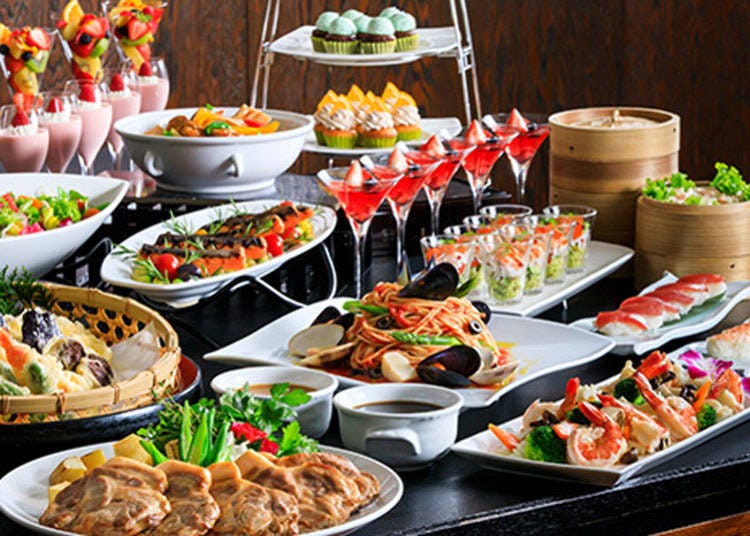 Dinner is served buffet-style, with a staggering number of mouth-watering dishes to try. The Live Kitchen section is a highlight of the restaurant here.

This is where your chosen plate of sushi or teppanyaki is prepared fresh, right before your very eyes. And don't worry about the kids - it turns out there's plenty of children and baby food on the menu as well. No wonder families love this place!
Hakuba Cortina Snow Resort Has 16 Enjoyable Slopes For All Abilities!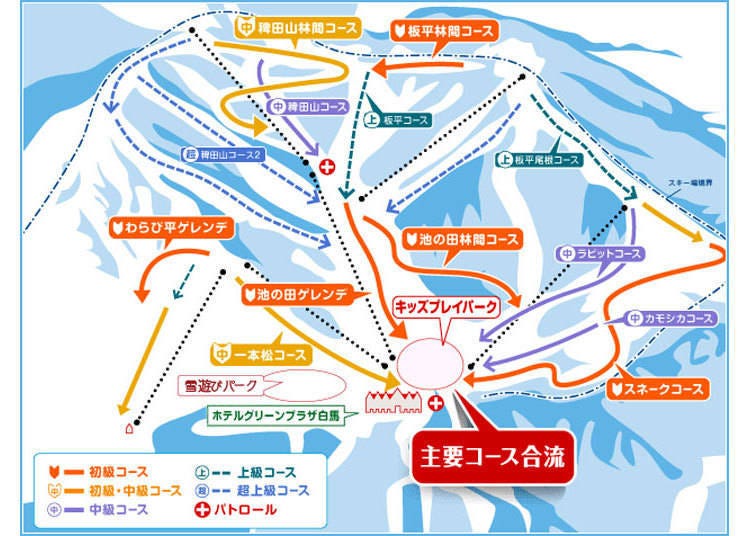 Here's the biggest draw of the resort for many visitors: The 16 ski courses paved with natural powder snow of the highest quality!

Topographically, the area is shaped like a bowl, with the resort buildings located at the bottom, so all courses end in front of the hotel. What that means is wherever you are, as long as you ski towards the hotel, you'll meet up with your family and friends eventually at the end of the slope!

Chances of getting lost on a ski slope here are very low due to the layout of the courses, and this natural safety feature is something that appeals to many as well.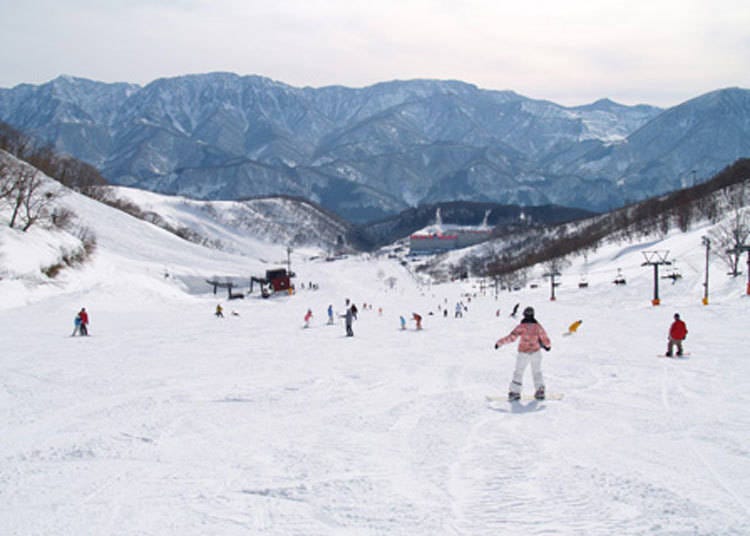 Our top recommendation is the Ikenoda Slope. With a width of about 200 meters (about 650 feet) and a gentle gradient between 10 to 16 degrees, this is the resort's main slope that beginners and children can ski safely in.

At the very bottom of the slope is the Kid's Play Park, a playground for sledding or playing in the snow.
Pictured here is the advanced Hiedayama Course with a slope that slants up to an exciting 42 degrees! Ski down from a height of 1,400 meters (about 4,600 feet) and enjoy a panoramic view of the Northern Japan Alps and Myoko Mountain Range.

This is one of the best places to find quality powder snow in Hakuba Cortina Snow Resort and experts to snow activities should absolutely check it out!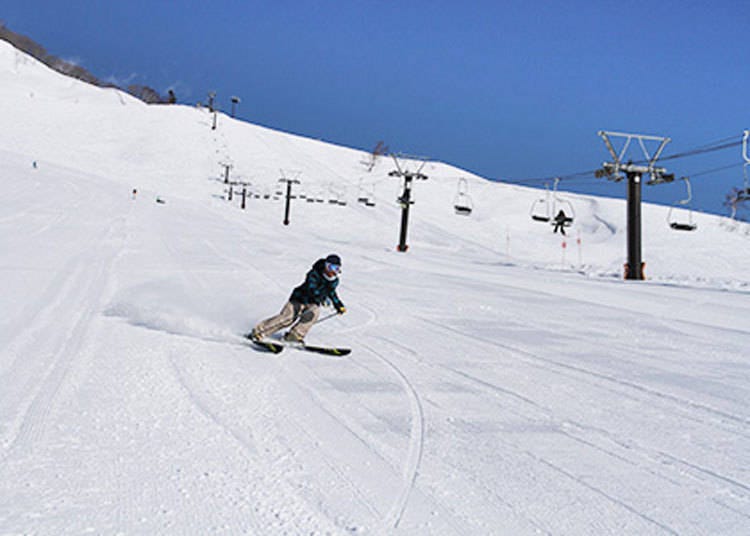 For skiing, snowboarding, racing, and other snow sports, seek out the Warabidaira Slope. It's a little farther out than the main courses, so human traffic here is generally lower than usual.

That means you can really focus on your techniques here, sliding and turning as much as you like on this course without having to worry about being a nuisance to another skier or snowboarder nearby.
Snow Playground: Frolicking in the Snow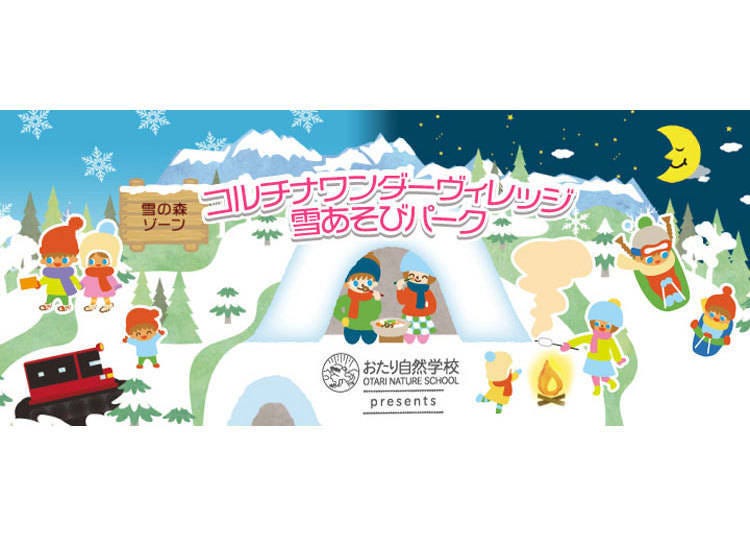 About a 5-minutes walk from the hotel is the Snow Playground, located near the Cortina Woodchip Road and tennis courts.

The symbol of this snowy theme park is a large igloo surrounded by a fantasy-like Snow Forest. Everything is designed to make visitors feel like they've entered another world altogether - one that's blanketed in beautiful, glistening snow.

Your heart will be beating in excitement as you walk through the place and take in the almost otherworldly sights!


Period: Saturday, December 28, 2019 – Sunday, March 22, 2020
Reception: Special counter at first floor lobby of Hotel Green Plaza Hakuba
Reception Hours: 9:00 a.m. -- 6:00 p.m.
Hours/Prices:
[DAY] 10:00 a.m. -- 4:00 p.m.: Adults 1,000 yen / Minors 500 yen (free for 3 and below)
[NIGHT] (1) 7:00 p.m. -- 8:20 p.m. (2) 8:40 p.m. -- 10:00 p.m.: Adults 2,000 yen / Minors 1,500 yen (free for 3 and below)
*Only 30 visitors allowed per night slot. Slot (2) is only open during weekends and holidays.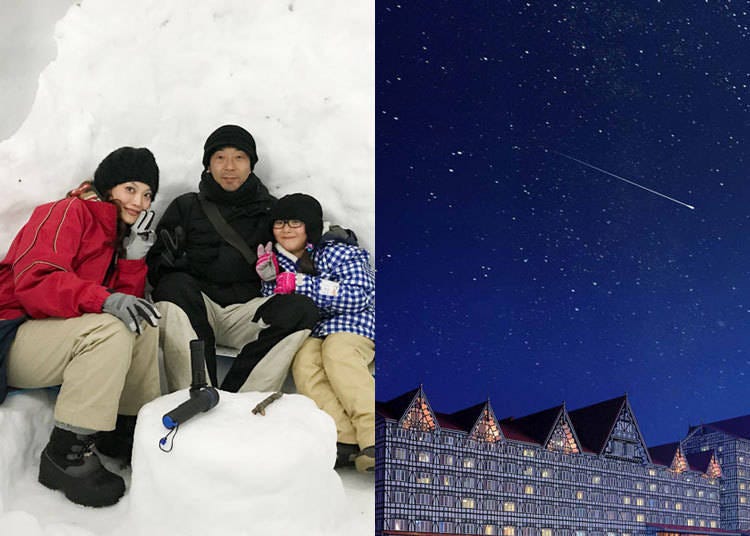 During the day, you can look forward to hiding out in an igloo, playing with sleds, running a rally in snowshoes, and lots of other fun stuff!

At night, in addition to the igloo and sleds, other popular snowtime activities like stargazing and gathering around a bonfire are added to the list of available activities as well.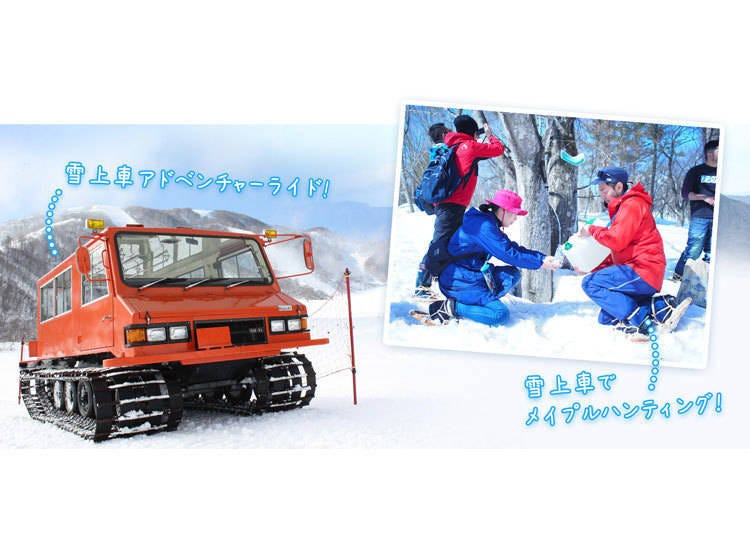 Hop onto a sturdy snowmobile usually only seen on ski resorts or snowy regions and let it take you on a Snowmobile Adventure Ride around a silver-lit world!

It costs 1,500 yen for adults and 1,200 yen for children between 4 to 12, but it'll be worth every yen for an experience that can't be easily found anywhere else!

Between March 1 to 22, a separate Maple Hunting Snowmobile Ride will also be made available. This early spring activity takes visitors out into snow-capped forests in search of sweet sap from maple trees that is used as an ingredient for everyone's favorite maple syrup.

The exploration is carried out on snowmobiles, of course! At the end of the ride, you'll be able to enjoy a tasty cup of maple tea. Tickets for the activity are priced at 2,000 yen for adults and 1,500 yen for children between 4 to 12.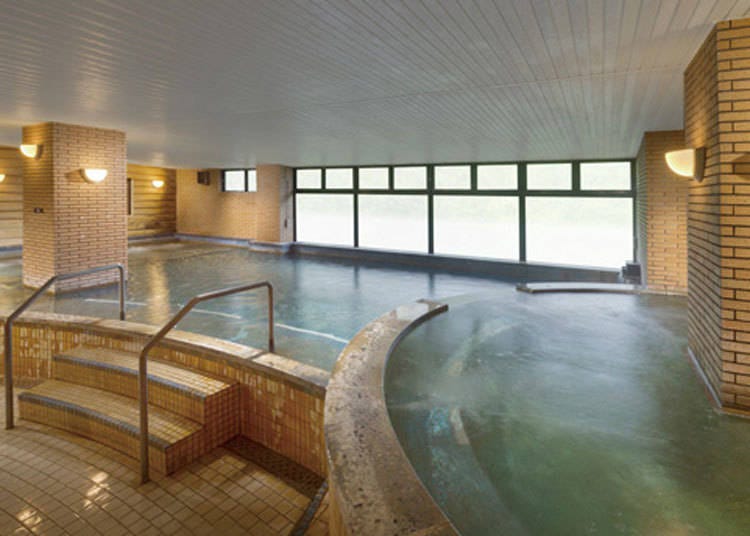 After a vigorous session of skiing, warm up your chilled body at a hot spring conveniently located on the third floor of the hotel.

The large public bath is called Hakuba Cortina Beauty Bath, and it uses natural hot spring water bubbling up from the hotel's exclusive source 1,221 meters (about 4005 feet) beneath the foot of the Northern Japan Alps.

The faintly sulfur-scented bath is a cloudy yellow-white color and divided into three sections - a jacuzzi, public bath, and sleeping bath. All visitors are welcome whether or not they may be lodging at the hotel.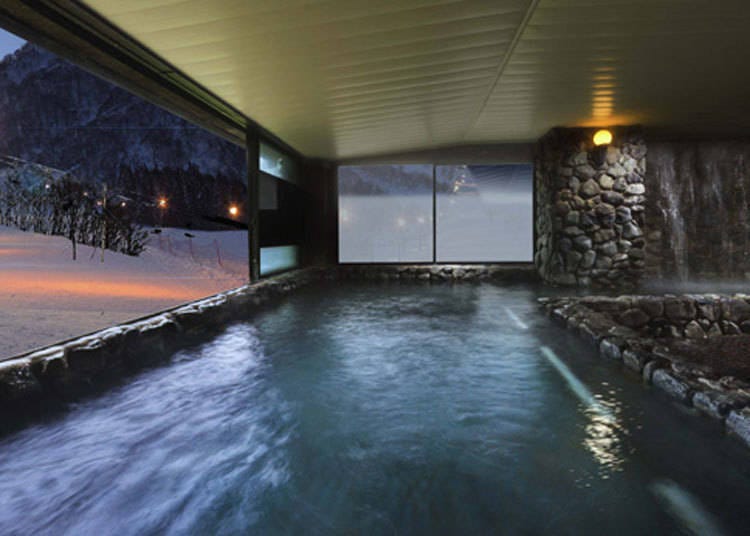 There is a total of 11 other facilities here, including a mist sauna, dry sauna, and hinoki wood tub bath. The observatory bath allows you to peek at what's going on outside as you give your tired body a rejuvenating soak and end your day on a warm and comfortable note.

Top-class powder snow, snow activities for days, and an onsen where you can soak all your worries away. These attractions of Hakuba Cortina Snow Resort are best experienced first-hand, so don't hesitate to make plans for a trip down as soon as ski season rolls around!
Hakuba Cortina Snow Resort

白馬コルチナスキー場

Address

12860-1 Chikuniotsu, Otari, Kitaazumi-gun, Nagano-ken

Phone Number

0261-82-2236

https://www.hgp.co.jp/cortina/ski/
English translation by: Huimin Pan
Book an unforgettable experience in Hakuba!
Make your trip extra memorable by booking one of these recommended experiences on our partner site, Voyagin!
*This information is from the time of this article's publication.
*Prices and options mentioned are subject to change.
*Unless stated otherwise, all prices include tax.