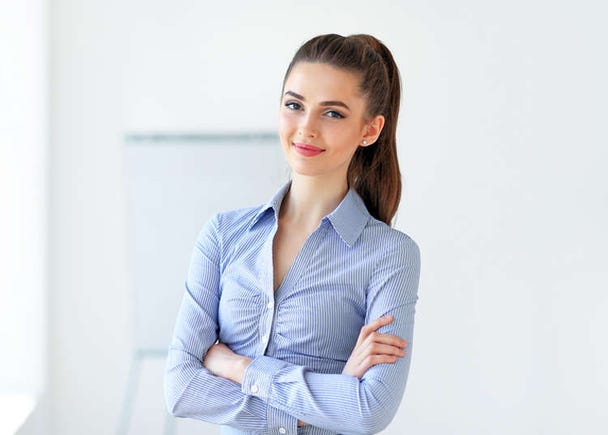 Recently, the news has been reporting about the influx of foreign visitors to Japan. It's not just those that are here for sightseeing and leisure, but those who come to work here have also increased as well. Amongst those working in Japan, what do they think about the Japanese companies and company culture, and what impressions do they have?

This time, we interviewed some foreigners working in Japan, and asked them about what shocked them the most about working here. (The responses below are the opinions of the respondents.)
Japan has too many interviews!
The first thing that foreigners find shocking about Japanese companies is the number of interviews! In Japan, it's normal to go for multiple rounds of interviews. But when a French person went through all these interviews, they were very shocked.

"I was really shocked by the large number of interviews. I was thinking, 'What, there's still more?!' Even most SMEs had around 2 or 3 rounds of interviews. In France, you only have one interview, and that's it. I think there's so many interviews because they feel that if they don't meet you enough, they feel they can't make a proper decision."

In Japan, the average number of interviews is three. It can increase to five depending on the industry, though there are instances of there being as many as 10 rounds of interviews. In France, one interview is the norm before a decision is made, and even large companies have at most two rounds. It's much simpler than Japan. You also begin to wonder why we need so many interviews, when you don't need so many to make a decision.
It's envying how easy it is for Japanese to find work in their home countries!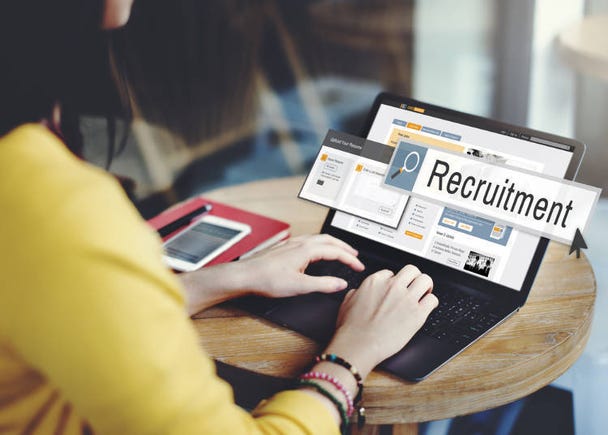 An Indian man has this to say about Japanese companies:

"For the Japanese, it's easy to find a job within Japan that lets them realize their full potential, and it was a culture shock for me. In India, even though there are many highly capable and hardworking people, it's currently very difficult to get a job within India that lets them make use of the skills they possess. Thus, many qualified people go overseas to work instead, including me! Though some head to other countries with the intention of challenging themselves, the main reason is that there aren't any suitable avenues to make use of our abilities to the fullest back in India."

It's a little-known fact there's such a reason for the increase of Indian workers overseas. That Japanese have comparatively low English skills is probably due to the ease of finding work within the country, compared to India, and that few people need to use English at work.
It's fine to be very serious, but at least get the joke!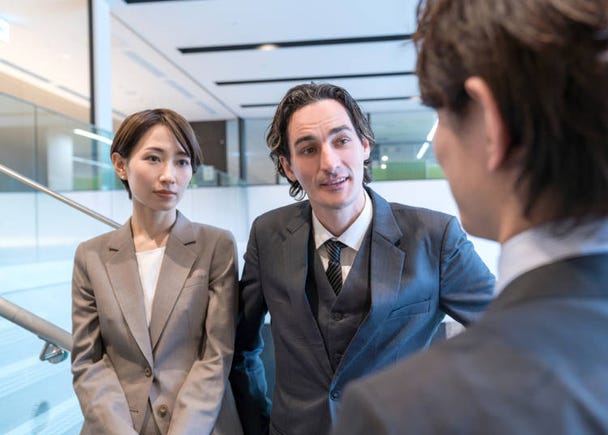 An Englishman has some feelings of shock about this particular business scene:

"The Japanese are very serious. However, because they are too serious, I can't get any jokes across. Be it during meetings or with clients, whenever I make a joke, I get expressions of shock. I'm already used to the reactions I get (lol)."
I hope they would realize that it's rude to be casual during meetings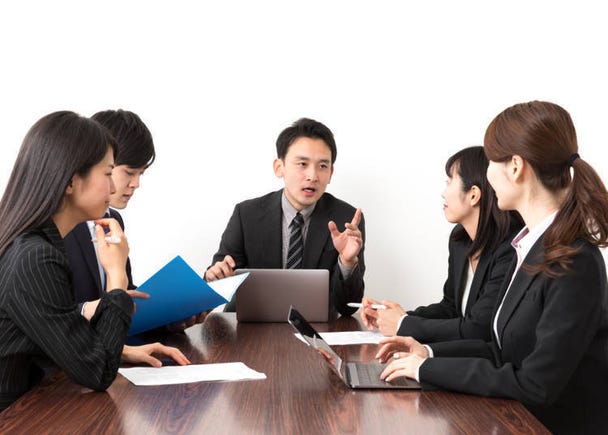 On the other hand, there are some that do not find the Japanese to be serious at all, and they feel some resentment about it.

"They are surprisingly relaxed while at work. They are late for appointments, and would join meetings halfway through. Meetings are very long too. It feels like they do not put enough importance in the importance of the time of those around them. Though the English do give off a feeling of looseness and casualness, they aren't rude when it comes to business dealings."

It stings to get this pointed out… Rather than being weighed down by too much work, it's unexpected to hear it described as "not put(ting) enough importance in the importance of the time of those around them."
Is it because they're too serious? It seems tough for the Japanese with so much stress...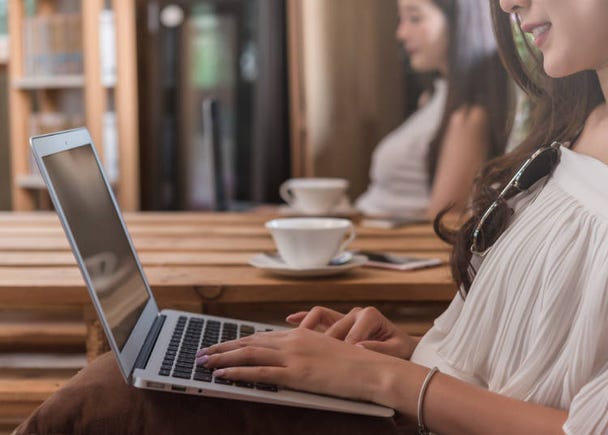 A Vietnamese lady noticed this after working in Japan for a while:

"The Japanese work very seriously. However, many of my Japanese colleagues have issues with their mental health. I also noticed that there are many accidents where people try to jump into front of trains to commit suicide. Though Japan's system is much more advanced than Vietnam's, Japanese people continue to be clammed up."

It's easy to forget because of the rapid expansion of its economy, but Vietnam is one of the few Socialist states left. To preserve the sovereignty of the single-party government, both the government and other law-enforcement agencies have almost unlimited power. Compared to Japan, it may seem like Japan is an easier place to live in. But once you're actually here, you'll notice that what should be an easier place to live in is a society of people burdened by large amounts of stress.
The Japanese work too much!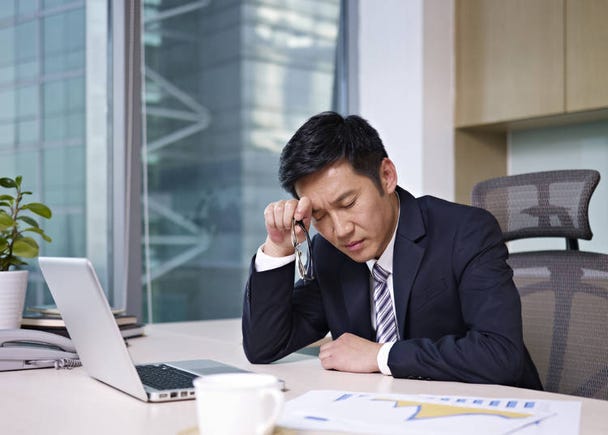 An American we interviewed holds this opinion:

"Why do people continue to work so hard even when they've caught a cold? It's an inconvenience to other people when these salarymen ride the train without a mask and start coughing, I'd really like them to stop! In America, it's considered manners to stay at home until you're well, if you fall sick. We also don't work as hard as the Japanese, and the working hours in Japan are also too long. Also, ladies must work and do housework as well, it seems really tough... It's still considered normal for men to just work and not help out around the house, I think it'll be great if gender equality improves here."
It's like we're still living in the 20th century, working overtime is not normal!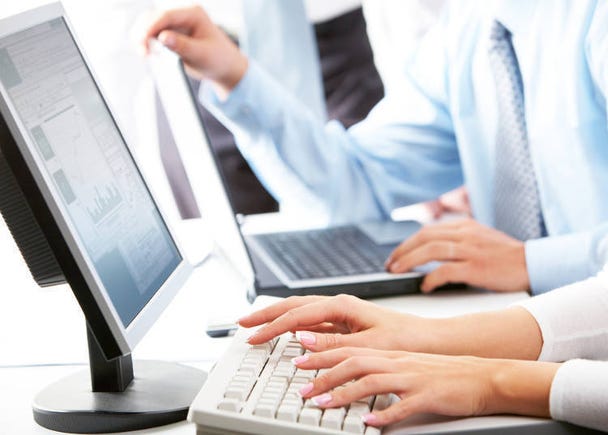 Continuing on with the theme of Japanese working too much, there were comments about overtime work as well.

"It's unexpected that overtime work continues to be considered normal." (Canada, 20s, female)

"There's too much overtime work. Everyone works too much! And there also people who don't get paid for overtime as well, aren't there? If that's the case, everyone should be aiming to work more efficiently. If there's no overtime pay, I cannot understand why superiors and colleagues pressure each other so much to work overtime. There are many countries where doing overtime work is part of the culture..." (USA, 20s, male)

"More than anything, because of low productivity, they end up doing overtime work." (France, 20s, male)

"In Europe, there are countries where it's normal to have overtime work. However, to protect the health and personal time or workers, the country and company imposes limits, and strives for a work environment where overtime work is not needed. I feel that Japan should change too. The companies in Japan now aren't of the 21st century!" (Germany, 20s, female)

These are definitely very valid opinions. Recently, Japan has been working to change its working style as well, to protect both the physical and mental health of its workers. As pointed out by our foreign friends, if you work too much, you'll wreck your body and possible lose everything. It's best to work within your limits, and put in just the right amount of effort.
Why are there so many drinking parties?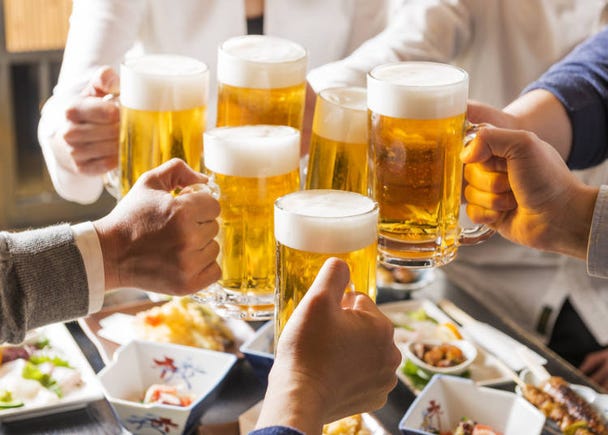 After finishing work, it's common for colleagues to go for drinks together. However, there's more to these drinking parties than meets the eye.

"In Taiwan, there aren't too many drinking parties with colleagues. Even if we do meet up, the main point is the meal itself, and not the drinks, and we go home as usual when we're done. In Japan, there's an impression of the alcohol being the main point more than the meal itself. But what I find especially surprising is that even after working overtime, colleagues will go out to drink until late! However, because everyone is drinking, you speak to those whom you normally don't speak to, and you get to see another side of their personality, which makes me really happy. If I'm invited to one I'll definitely attend."
It's surprising to find employee welfare schemes that take care of your hobbies, such as for games or beauty treatments!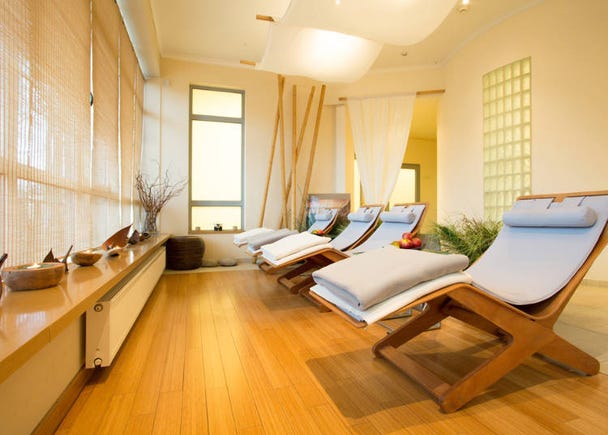 Finally, we have comments about unique ways many new businesses have come up with to improve employee welfare.

"In my company, we have a "grooming allowance". We get 10,000 yen (about $93.50) every month to visit the salon, nail parlour, and other beauty parlors." (Canada, 20s, female)

"The one I'm really envious of is the "games allowance". It's one of the employee welfare benefits for a certain gaming company, but by doing this the employees get a chance to do research about products by other companies, and the employees get to play their favourite games as well, it's a win-win situation for all!" (Spain, 30s, male)

By being given the opportunity to pamper yourself, you're likewise motivated to work even harder as well. Even the Japanese are envious of such welfare benefits that support your hobbies!
There have been many calls to reform the work style of Japanese companies recently. By considering the input and suggestions of workers from other countries, we hope to improve all aspects of the workplace to make it a friendlier, easier environment to work in.
*This information is from the time of this article's publication.
*Prices and options mentioned are subject to change.
*Unless stated otherwise, all prices include tax.