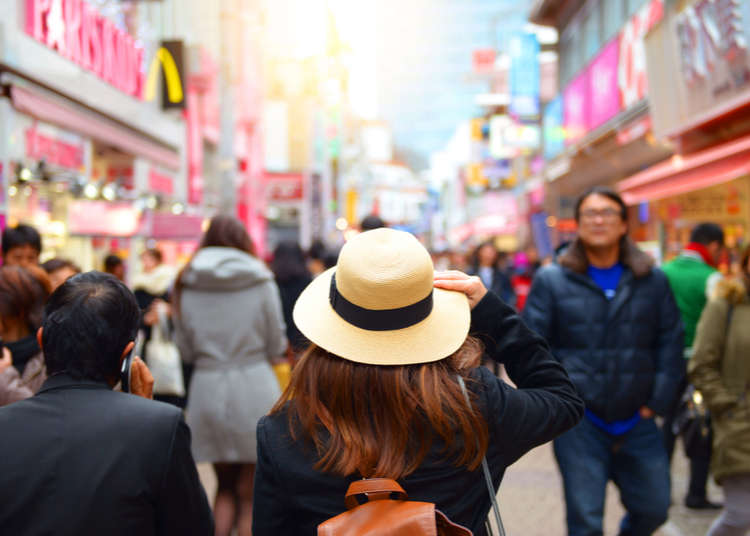 Going abroad by yourself can feel overwhelming, but Japan is one of the best places to do so. There are a number of exciting things to do by yourself, no matter whether you're more of a lone wolf or want to go out and meet people! Melt into the crowd on a busy shopping street, strike up a conversation at a pub or museum, or take some time for yourself at a quiet temple.

Japan even has a variety of women-only options for transportation and activities, so you can have peace of mind when out and about. Japanese people, including Japanese women, are comfortable traveling, eating out, and doing what they like by themselves, so don't be afraid to make the most of this culture of independence.

In this article:
・What to wear and how to pack
・Tips for your arrival
・Accommodation
・Eating out or dining in
・Sightseeing
・Travel and transport
・Emergency information
What to wear and how to pack for Japan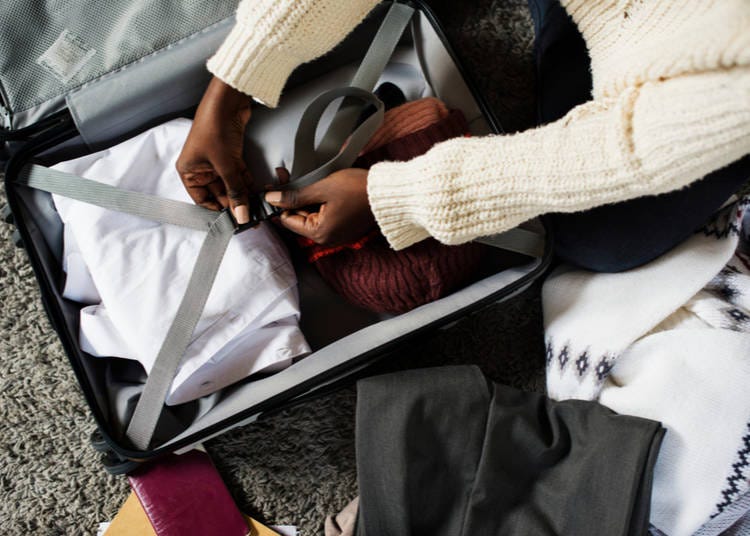 ・You can feel comfortable wearing whatever you like, whether that be religious dress or revealing clothing as Japan is not a particularly religious country. However, keep in mind that while many Japanese women wear very short skirts, clothes that show your arms or chest are generally not worn even during the sweltering summers.

・It's advisable to bring some snacks if you have any dietary restrictions, as ingredients and allergens are generally only written in Japanese. Also, be prepared to explain your dietary requirements in Japanese when you go to restaurants, as diets such as vegetarianism are still relatively uncommon. In fact, in order to avoid food you don't like or don't want to eat, it's common advice to just say you're allergic! This article will give you detailed information and cards you can print out that explain different dietary needs.

・It's probably best to get some yen in cash ahead of time; Japan is a very cash-driven society anyway, and people often carry surprisingly large sums of money on them! However, if you have set up something with your bank ahead of time, make sure you can actually withdraw money problem-free. Be careful, though: ATMs aren't 24/7 and there is usually a handling fee.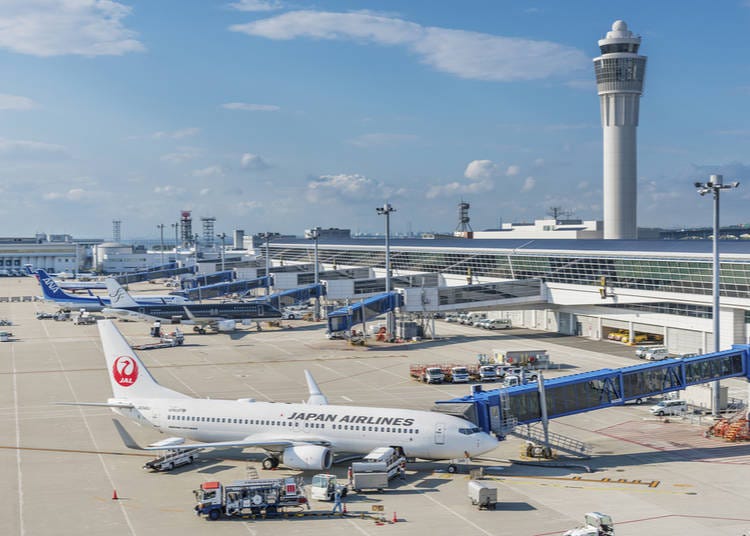 Image credit: Lee Yiu Tung / Shutterstock.com
・Of course you're likely to want to keep in touch with friends and family on the go, and to be able to search for places and directions! There are quite a lot of options for SIM cards, many of which are available at airports where staff will help with the set up. There are SIMs with unlimited data, rental phones, prepaid travel SIMs, pocket wifi, public and hotel wifi – more in-depth information here.

・Luggage couriers, such as Yamato Transport, offer their website and services in English and Chinese. You can have your luggage sent between hotels, and from Haneda or Narita Airport to your hotel. It's not too pricey, and it's worth it to not have to lug your bags across town!

・There are a number of ways you can get to Tokyo once you land, namely buses, taxis, and trains. Whether you're landing in Narita Airport or Haneda Airport, we have a few guides to help you on your travels. Starting your journey by buying a Pasmo or Suica rail card can save you money and time. The cards can be bought at the airport, and then topped up and scanned to get into and out of stations. The useful cards can also be used in stores, for select vending machines, and on buses. Make sure you're prepared for Tokyo's transport!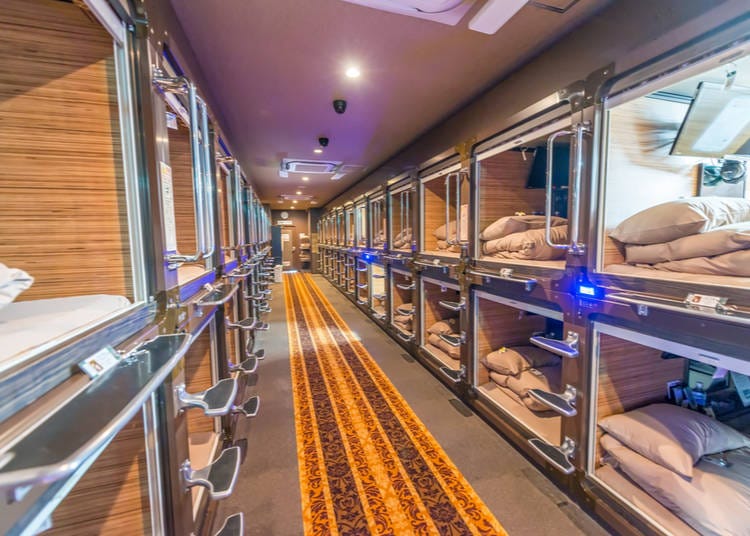 Image credit: pisaphotography / Shutterstock.com
・Hotels and business hotels are fairly standard. The main difference with business hotels is that they're more basic, and thus cheaper, but no less clean than a normal hotel. We checked out a few in the Tokyo area to help you decide.

・Hostels are a fun way to meet people and save some money for food and activities. There are plenty of hostels in Japan's major cities, and they are pretty much the same as hostels around the world: sometimes rooms are segregated by sex, and they may or may not have their own facilities for things like laundry and cooking, or private rooms and bathrooms. They are perhaps a bit cleaner than hostels in other countries, and you should book your room well in advance. Of course the staff speak English, which can't be said of all other options for accommodation!

・Capsule hotels are cozy, reasonably-priced, and offer more privacy than hostels. However, most capsule hotels are for men only, so you'll need to do your research and find one that either has floors for women or is exclusively for women. Despite this hurdle, they are a really unique experience, so if you're trying to cram as much Japan into your trip as possible, why not include bedtime?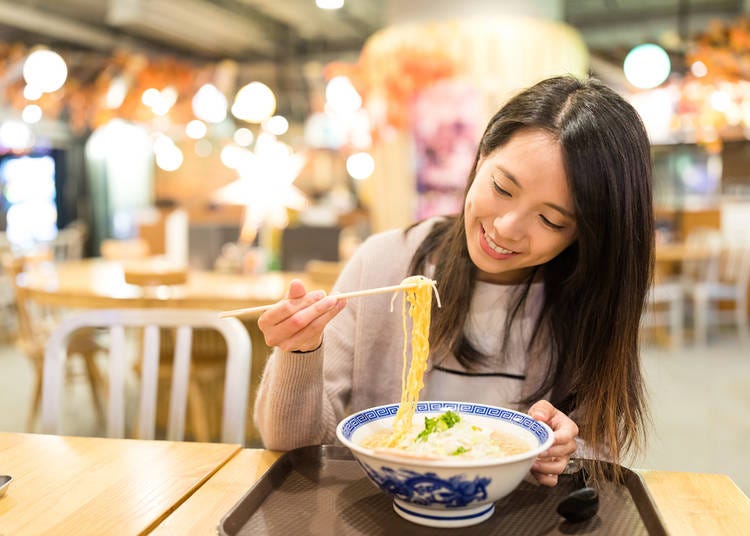 ・There are vending machines all over the place, even out in the countryside and on top of Mount Fuji! However, keep in mind that they tend to only offer drinks; snack vending machines are much fewer and farther between. You aren't usually too far away from a convenience store, but they aren't always 24/7 outside of Tokyo. Keep some snacks on you just in case!

・Don't be afraid to head confidently into restaurants alone; plenty of Japanese people – men and women of all ages – eat out alone, and you won't get weird looks just because you're eating by yourself. As a seasoned solo traveler myself, I would recommend the following:
- Ichiran Ramen offers individual booths and minimal interaction with staff. This makes it quite a unique experience, so it's very popular with visitors!
- Kurazushi offer counter seats and booths, and their menu is a touch panel with English options available. Also, they have a fun system where you feed your empty plates into an opening in the table, and every 5 plates gives you a chance to win a gachapon toy!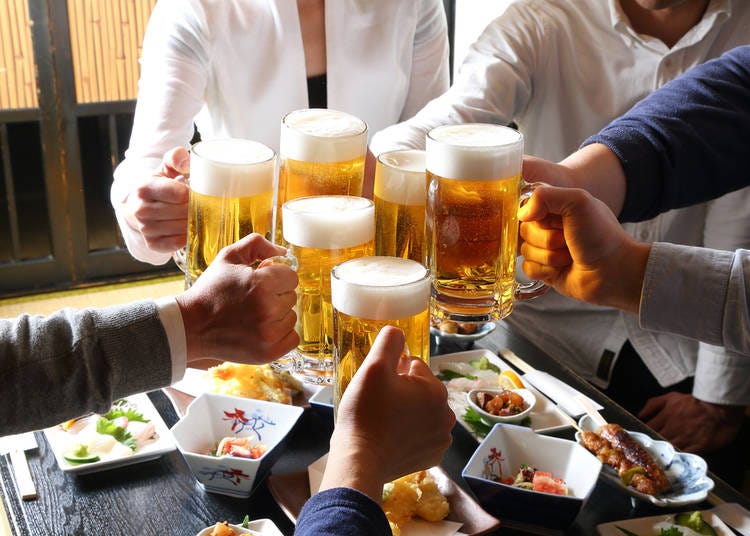 ・For the social butterfly I've found these to be good spots to meet people:
-Hub is an Irish pub that's perfect if you want to meet people looking to improve their English. Fair warning, though: there may be people looking for more than just a friendly language exchange! Of course, the atmosphere and food are not particularly Japanese, but eating bite-sized fish and chips with chopsticks is a charming bit of cultural fusion.
-Japanese pubs, called Izakaya, in bustling places such as Shibuya and Shinjuku. Narrow alleyways like the ones in Shinjuku Golden Gai will have you and other customers packed in tightly, so you can't help but make friends. Japanese people have a reputation for being shy, and while this isn't necessarily always true, people don't tend to chat to strangers… until you get a few drinks in them, that is!
-There are lots of pub/izakaya crawls and meet-up events. Just have a quick search on Google and check Facebook! There are events like these literally every week for travelers, people looking to make friends, and people new in town.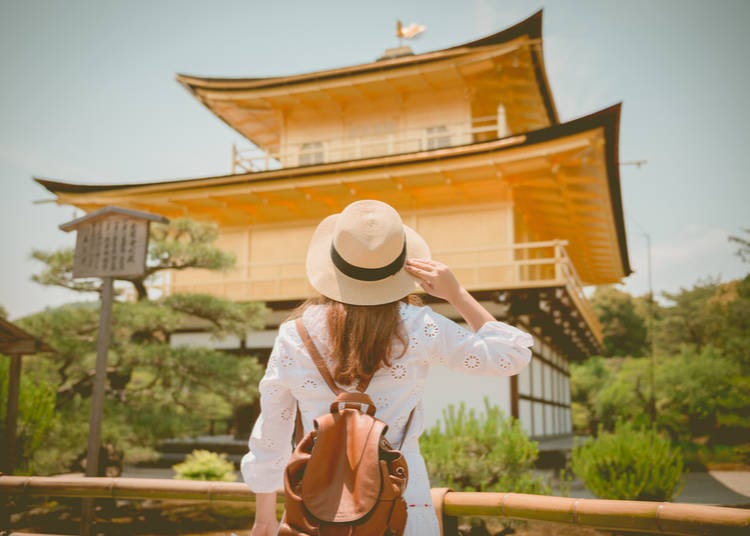 Japanese people aren't afraid to do things alone. With work culture the way it is, it can be hard to organize friends to go anywhere, so sometimes it's go alone or don't go at all! There aren't really many places that are off limits if you're alone, so you can feel free to do whatever interests you!

Where to go:
・For people interested in trains or who enjoy watching the world go by, the journey can be as much a part of the experience as the destination. Some cute trains to check out are:
-The tiny, adorable Tokyo Sakura Tram that traverses Arakawa ward along the road and ends up in Shinjuku. This driverless tram does get pretty crowded, though!
-The Hakone Tozan train, a mountain railway. This train will take you from Hakone-Yumoto to Gora, 541 meters above sea level. It has a few very unusual features: halfway up the mountain, the train stops and the drivers get out and swap places; also, the train itself switches direction at different points, winding its way up the mountain. In the summer, the tracks are lined with thousands of hydrangeas.
-The cute Enoden that will take you from Kamakura to Fujisawa via Enoshima. The train goes along roads, driving next to cars, and through residential areas offering great views of the sea.
-The high speed Shinkansen bullet train! Travel between major cities in a couple of hours. If you travel between Kansai and Tokyo, you can also get a view of Mount Fuji. There are loads of places to get good views of Mount Fuji!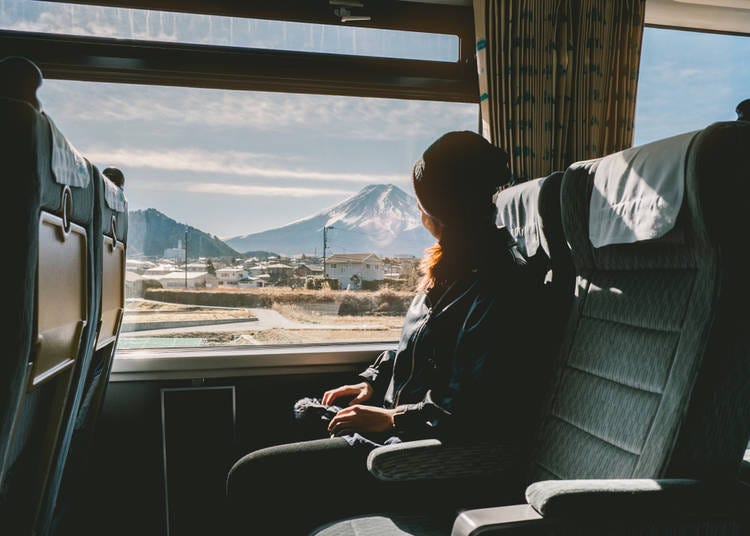 ・Temples and shrines can be good for a quiet, reflective experience, especially ones outside of major cities. It's worth noting that temples are Buddhist and shrines are Shinto, but Japanese people don't often worry about the distinction, and they are visited by people of all (or no) religions!

・Shopping alone can be great because you can go as fast or as slowly as you like, and Japan is such a good place to go shopping. A range of fashions, 100-yen and 300-yen stores, games and figurines, traditional crafts; you name it! Gamers and anime fans shouldn't miss Akihabara, and if you have a taste for the finer things in life, check out Omotesando, Roppongi, or Ginza. There's also a bit of everything in central places like Shibuya and Shinjuku.

・Anime and drama pilgrimages are fairly popular with young female Japanese fans. The idea is to visit locations featured in your favorite movies and shows. While this includes places like restaurants, many of these spots are totally free as they're simply public buildings that show up in the backgrounds of famous works. It's really exciting to finally step inside your favorite shows! If you're a game or anime fan, you've probably already got neon-lit Akihabara on your itinerary. Do be careful of one thing, though; certain multi-story stores have floors that are for men only.

・There are a number of great museums in Japan, covering a wide variety of artistic, scientific, and historical interests. The Studio Ghibli Museum in Mitaka is a must-see for all Ghibli fans, and the Hakone Open-Air Museum is a unique, outdoor art exhibit featuring works by some well-known artists. It will cost to get in, but you can take as little or as much time as you like enjoying local art, science, and more. Museums are also perfect for taking some quiet time for yourself, or for striking up a conversation with someone with similar interests.

・Onsen are a great way to unwind and recharge, and are always divided by sex unless explicitly booked or advertised otherwise. Your first time entering a public bath can be pretty scary, but everybody is naked and nobody wants to make eye-contact, so don't worry about standing out. Onsen are a great way to relax, and while friends, families, and coworkers often go together, going alone is also totally normal.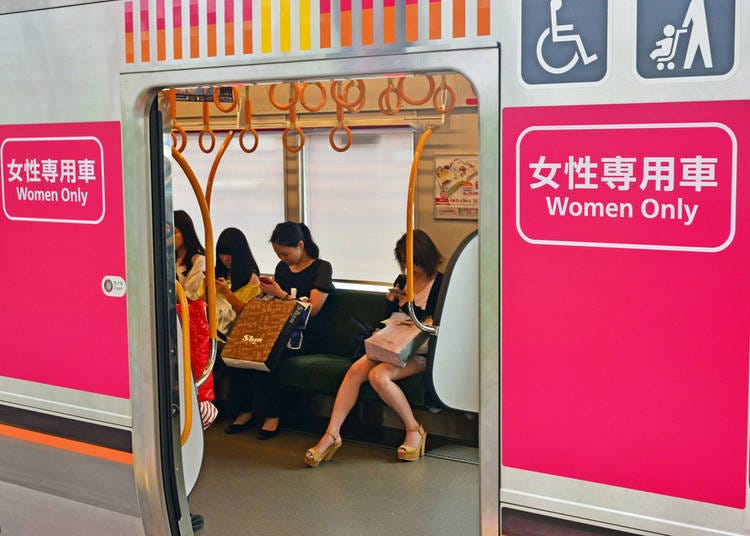 Image credit: Pack-Shot / Shutterstock.com
・During the morning rush hour, there are women-only cars available on many trains. These train cars are for women, elderly and disabled people and their caregivers, and for boys and girls of elementary school age. These cars are clearly marked in English both on the train and on the platform. Be sure to check which cars they are, as they are in different places on different trains. Also check what times, and between what stations the rule is valid, as this isn't universal either.

・There are also women-only night buses! Bullet trains and airplanes are convenient, but if you're looking for a more reasonably-priced option, a night bus can be a good, albeit slower and less comfortable, alternative.

Don't let the abundance of women-only options put you off, though; plenty of women travel on trains and buses as a normal part of their daily commute. The women-only options are just there so you can travel with complete peace of mind if it's an issue for you personally or for religious reasons.
・Of course crime is a problem anywhere you travel, so you should always be on your guard when traveling alone, but Japanese people tend to carry cash, put their wallets in their back pockets, and keep their seats at cafes by leaving out bags and laptops. While these actions aren't necessarily recommended, it goes to show that Japanese people certainly feel safe in their home country.

・It's important to note that in Japan, there isn't only one emergency number: 119 is the number for fire and ambulance services, and 110 is the number for the police. Dispatchers record the address of the calls they get, so even if you can't speak Japanese they can still get someone to you. In Tokyo, there are also staff who can speak English and other languages.

・Japan is no stranger to a range of natural disasters, and it's important to be prepared - find out how here.

・There are also plenty of ladies' clinics, doctors' offices for women and feminine health issues. Not all will, but a lot of doctors in Tokyo speak at least basic English. Here we have prepared more information on what to do if you get sick or injured in Japan.
Traveling alone, especially as a woman, can be pretty daunting. There's so much to enjoy in Japan, though, and doing it alone gives you complete freedom to do whatever you want at your own pace. Plus, Japan has a great culture of eating and going places alone regardless of age or sex. Experience as much solitude or socializing as you like, and the chance to create a one hundred percent customized trip!

Main image credit: noina / Shutterstock.com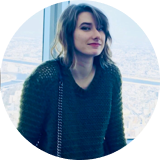 *This information is from the time of this article's publication.
*Prices and options mentioned are subject to change.
*Unless stated otherwise, all prices include tax.