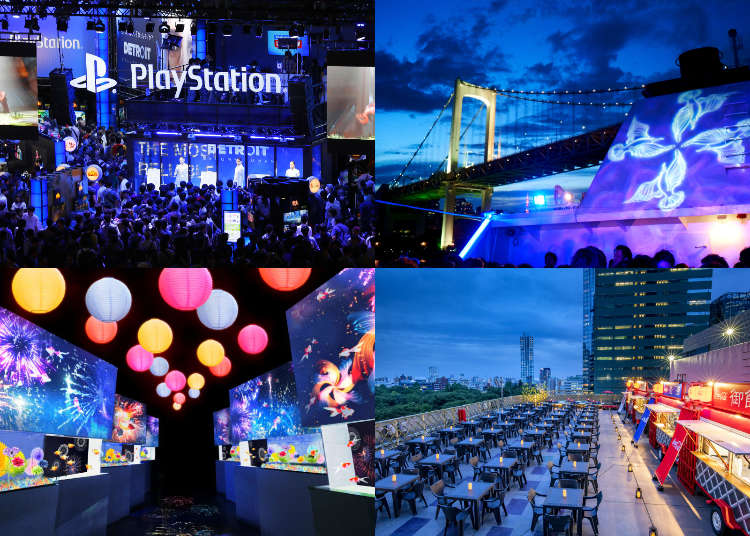 It has been a hot and humid summer again this year! In times like this you can head to a beer garden and have some frosty drinks and grilled meats under the summer night sky, or enjoy a night cruise around Tokyo Bay and feel the comfortable summer breeze while taking in the sight of Tokyo's Rainbow Bridge, the giant Ferris wheel at Palette Town in Odaiba, and other of the city's gorgeous landmarks. Other summer events include a fun digital exhibition space that combines fireworks and an aquarium or special summer events where you can see fireflies. Also don't forget about the Snoopy Museum's last event before they close this autumn and Asia's largest gaming event - Tokyo Game Show! Don't miss these must-see events only available during the summer in Tokyo!
2018 Beer Garden in the Sky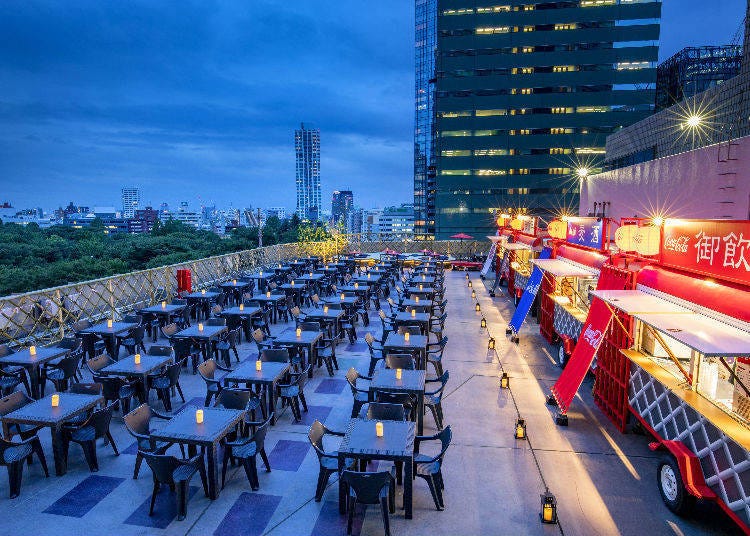 The summer time only beer garden event is held at the rooftop terrace on the 7th floor of Hilton Tokyo. This year's theme is "Edo Style" with Japanese umbrellas and old Edo period housing decorations to give a different atmosphere from typical beer gardens.
Besides the normal table seats, there are also VIP seats that are surrounded by bamboo fences and which have tatami mats (traditional rice straw floor mats) where you can take off your shoes and relax. The event serves standard drinks including draft beer, highballs, wine and even unique Japanese tea cocktails. For meat dishes, they serve beef, chicken, pork and lamb, and for Japanese appetizers they have dishes such as "chilled oden," atsuage tofu (thick fried tofu). The food alone is worth it.

・All You Can Drink Plan
General Seats: admission, 90 minute all you can drink course, 2,980 yen per person
General Seats: admission fee, 120 minute all you can drink course, 3,980 yen per person (limited to customers seated between 6:30 p.m. - 7 p.m.)
Tatami VIP Seats: admission fee, 90 minute all you can drink course, 3,980 yen per person
* Extension charge of 1,000 yen per person for 30 minutes.

<06/15/2018 (Fri) - 09/16/2018 (Sun)>
Event Period: [Weekdays] 5 p.m. - 10:30 p.m. [Sat, Sun, Holiday] 4:30 - 10:30 p.m.
* General seats: 90 minute or 120 minute system
* VIP seats 90 minute system
* Last admission 9 p.m.
Tokyo Noryosen (Tokyo Bay Night Cruise)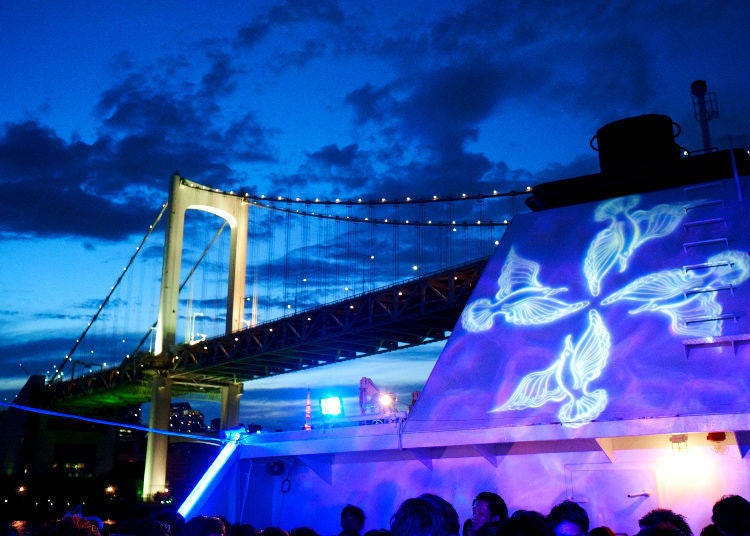 Cruises have become a summer tradition. You can enjoy the night view of Tokyo Bay as you move around freely on the large cruise ship, watching the gorgeous scenery slowly slip by. The base price includes all-you-can-drink beer. If you wear a yukata (casual summer kimono) on a weekday, you can even get a 1,000 yen discount. The ship departs from Takeshiba Passenger Ship Terminal and cruises past Tokyo Gate Bridge, which is beyond Haneda Airport. Going under Rainbow Bridge beneath the summer night sky will definitely be something you'll forever remember about your trip in Japan. There are many other highlights such as viewing the giant Ferris wheel at Odaiba and seeing the planes take off at Haneda Airport
Cruise Time: 7:15 p.m. - 9:00 p.m.

<06/29/2018 (Fri) - 09/24/2018 (Mon)>
Starting Time: 7:15 p.m.
Price: 2,600 yen (1 free drink included)
Hanabi Aquarium By Naked (Fireworks Aquarium)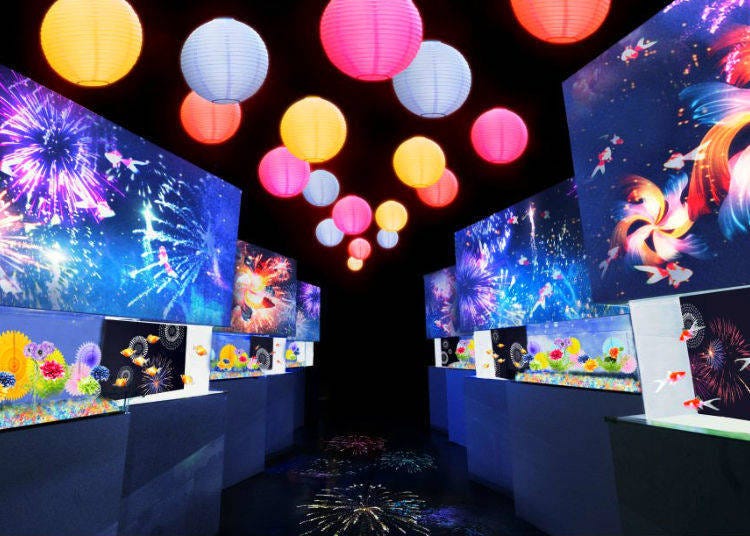 Indoor "Digital Fireworks" made possible through projection mapping and digital artwork. As it's not affected by the weather, it's easy to add this event into your schedule! The event is also included in the admission price for the urban aquarium Maxell Aqua Park Shinagawa.

The main event "Hoshi Hanabi – Digital Fireworks" is a dolphin performance combined with firework art. With Japanese taiko drums signaling the start, the venue hall is surrounded 360 degrees with sound and light, while colorful digital fireworks are played in sync with the dolphins. Also the event content is different by day and night. There are various contents in the facility such as the entrance "Mai Hanabi", which is decorated with colorful lanterns; the beautifully decorated path to the fireworks is the "Kingyo Hanabi"; a cool bar decorated with Japanese umbrellas, "Kasa Hanabi"; and "Jellyfish Ramble", where jellyfish drift.

<07/01/2018 (Sun) - 09/09/2018 (Sun)>
Event Period: July 1 (Sun) - July 6 (Fri); September 1 (Sat) - September 9 (Sun): 10 a.m. - 10 p.m.
July 7 (Sat) - August 10 (Fri); August 16 (Thu) - August 31 (Fri): 9 a.m. - 10 p.m.
August 11 (Holiday) - August 15 (Wed): 8:30 a.m. - 10 p.m.
* Last admission is 1 hour before closing
Admission Fee: 2,200 yen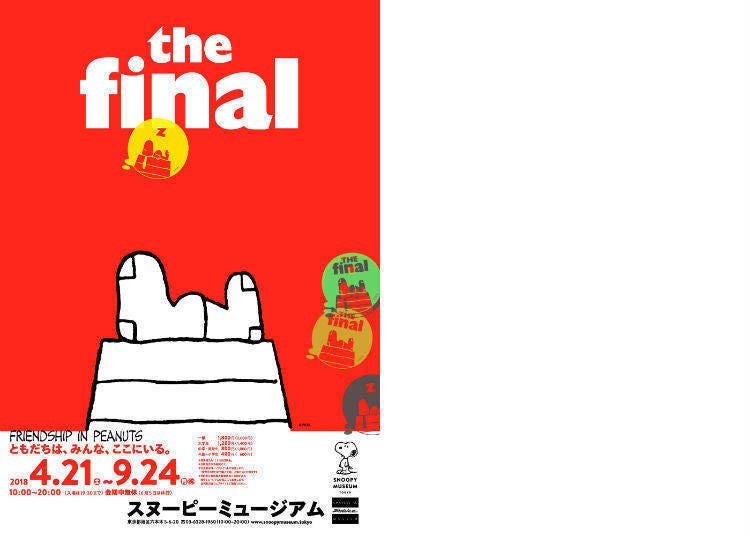 Snoopy Museum is the world's first official satellite of the Charles M. Schulz Museum located in California. For about two years starting in April 2016, the limited time only museum located in Roppongi held and exhibit every season with a different theme. The final exhibit is based on the theme of "friends" - such as "friends that you are always with," "friends that don't quite click," "friendly siblings," "animals," "buildings, plants and friendship" and more. Around 80 original prints and a new short movie is available.

<April 21 (Sat) - September 24 (Holiday)>
Event Hours: 10 a.m. - 8 p.m. Last admission: 7:30 p.m.
Admission: 2,000 yen; if purchased in advance, 1,800 yen
Natsu to Hotaru to Suizokukan (Summer, Fireflies and Aquarium)
A collaboration event being held by Sumida Aquarium and Tobu Zoo. The fireflies kept at the Hotarium (Firefly House) in Tobu Zoo will be on special display at the Sumida Aquarium. During this period the aquarium will be darker than usual from 6 p.m. so you can see the heike-boatru (firefly) in small bottles. The aquarium is also lending out LED lanterns. Walking around the dark aquarium with a lantern gives off a majestic feeling. It is almost like as if fireflies are flying in the facility.

<8/8/2018 (Wed) - 8/12/208 (Sun)>
Event Hours: 6 p.m. - 9 p.m.
Admission: 2,050 yen
37th Asakusa Samba Carnival Parade Contest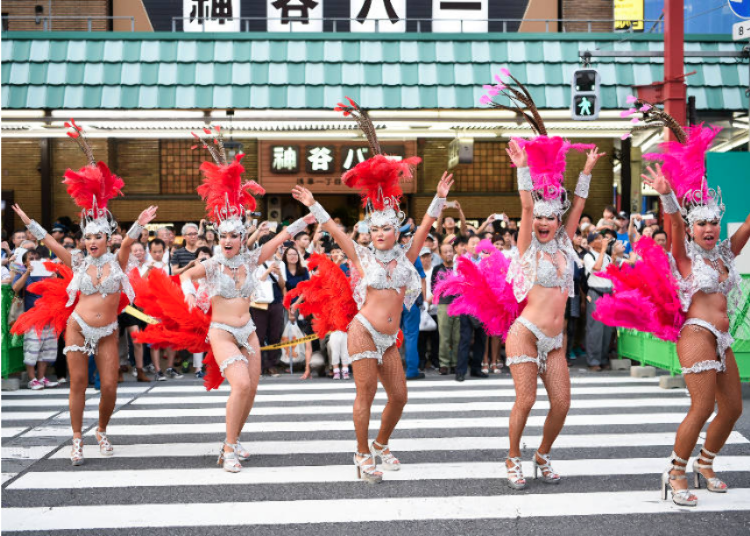 Japan's largest samba parade that signals the end of summer in Asakusa. This event started in 1980 and slowly became larger - in 2017 it had around 500,000 people attending! The parade contest is where teams perform their dances and present their colorful costumes starts at 1:30 p.m.

<8/25/2018 (Sat)>
Event Period: 1 p.m. - 6 p.m.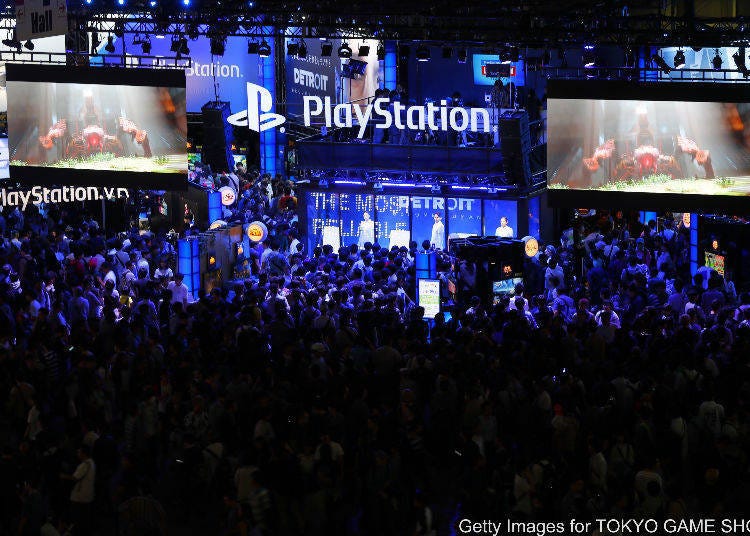 Asia's largest gaming event where various games are presented.
Here you can experience the latest games before they are launched to the world and learn the latest on future releases. Also this year the "e-Sports X" e-Sport competition will be held. Currently e-sports is attracting attention from the world as a new sport for its high competitiveness. This is a perfect opportunity to experience the craze of e-Sports firsthand!

<09/22/2018 (Sat) - 09/23/2018 (Sun)>
Event Hours: 10 a.m. - 5 p.m. (general admission until 4 p.m.)
Admission: 1,200 yen at the gate; if purchased in advance, 1,000 yen / free admission for elementary students and below
*This information is from the time of this article's publication.
*Prices and options mentioned are subject to change.
*Unless stated otherwise, all prices include tax.