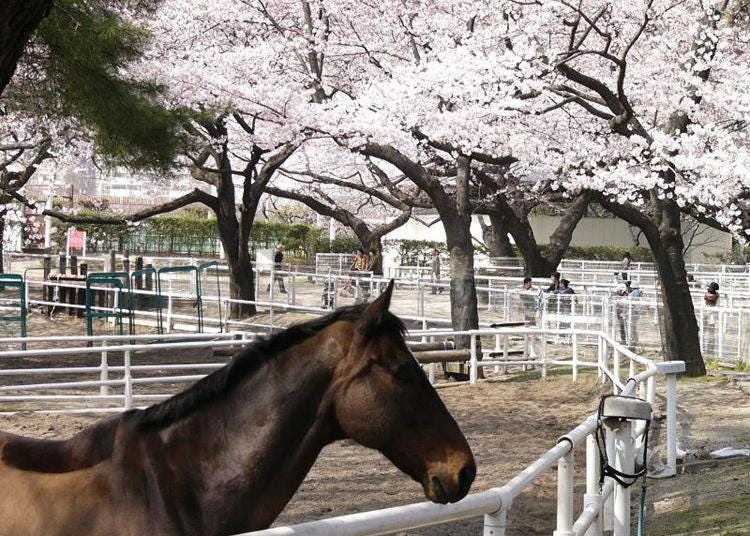 These are the top recommendations for Shimokitazawa, with travel tips and more, according to LIVE JAPAN, a top-class travel website for visitors to Japan. Our ranking is based on the most popular pages viewed by foreign visitors in a given category.

For instance, THE SPA Seijo, Shimokitazawa Ichibangai Shotengai, TRIP N' FOTO Japan, and other related spots will be listed. Be sure to check them out during your visit to Shimokitazawa!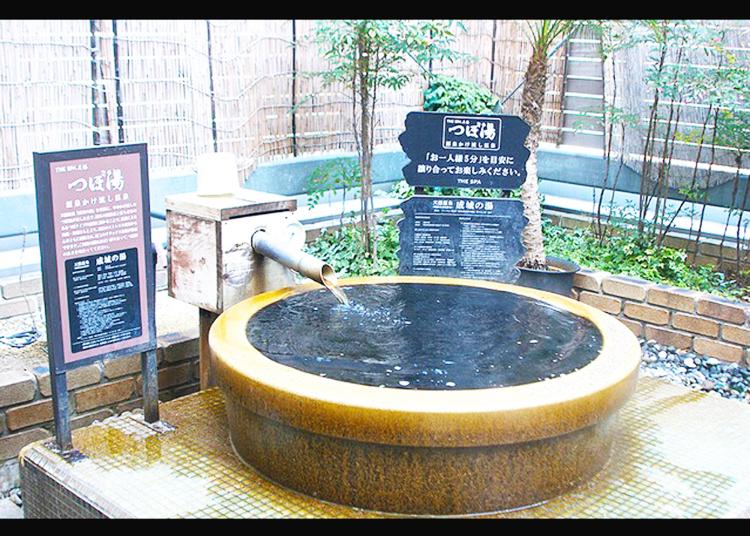 Our natural hot spring is a hydrogen carbonate spring originating 1200 meters below ground. Kuroyu (hot black water) is a feature of natural hot springs in Tokyo, and as a product of ancient seagrasses and plants that merged into the rock layer, it is rich in minerals. Kuroyu has a velvety alkaline quality that is soft on the skin and is known for its heat-retaining and moisturizing properties.
*The source water of our natural hot spring is additionally heated, and some filtration and circulation equipment is used.

Relaxation Rooms
We offer three different relaxation rooms!
●Kaiun (Theme of the deep sea)
A medium- to the low-heat relaxation room where hot yoga lessons are held. Effects include improved resistance to cold.

●Chinen (Geothermal theme)
A medium- to the low-heat relaxation room with natural rock salt on the walls. The effects of the mineral-rich natural rock salt include recovery from physical exhaustion.

●Shinka (Forest theme)
A relaxation room equipped with reclining chairs and Ryukyu-tatami mats. Please take it easy here after your bath.
Address

Central wellness town the second floor, 3-20-2, Chitosedai, Setagaya-ku, Tokyo, 157-0071
View Map

Nearest Station

Chitose-Funabashi Station (Odakyu Odawara Line)
15 minutes on foot


Phone Number

03-5429-1526
2.Shimokitazawa Ichibangai Shotengai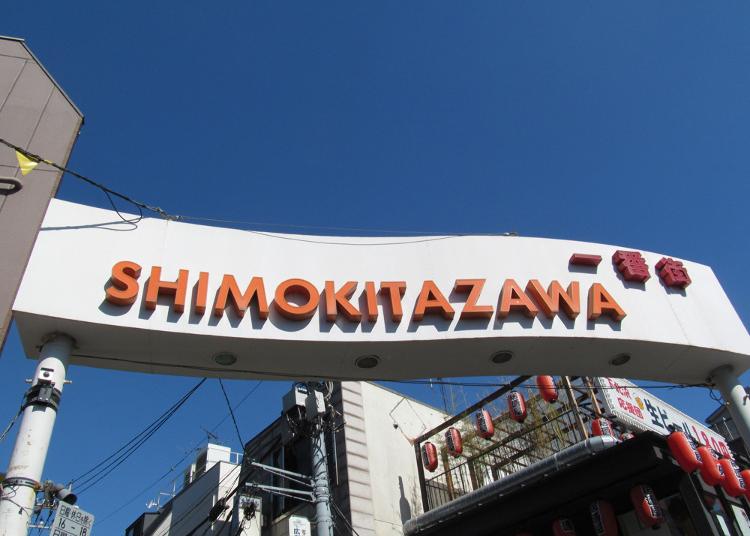 Shimokitazawa is famous as a popular town among the young with many unique stores. Located at the center of the city, this community-based shopping mall has a variety of facilities: Grocers, general stores, restaurants, cafes, hair salons, and clinics. As would be expected of a town that attracts young people, many of the stores that sell household decorations and miscellaneous goods have their unique style and sell original products. This mall holds various events, many of which are famous across the Kanto Area, including the Shimokitazawa Ichibangai Awa-Odori (dance festival) in the summer, the Shimokitazawa Tengu Festival featuring the legendary tengu creature in the winter and various music festivals and fairs. It also hosts "pennant galleries" where flags with drawings by local school children are hung on about seventy street lights. The mall is right outside the Shimokitazawa Station on the Keio Inokashira Line.
Address

Setagaya, Setagaya-ku, Tokyo Kitazawa 2-37-17, 155-0031
View Map

Nearest Station

Shimo-Kitazawa Station (Keio Inokashira Line / Odakyu Odawara Line)
1 minute on foot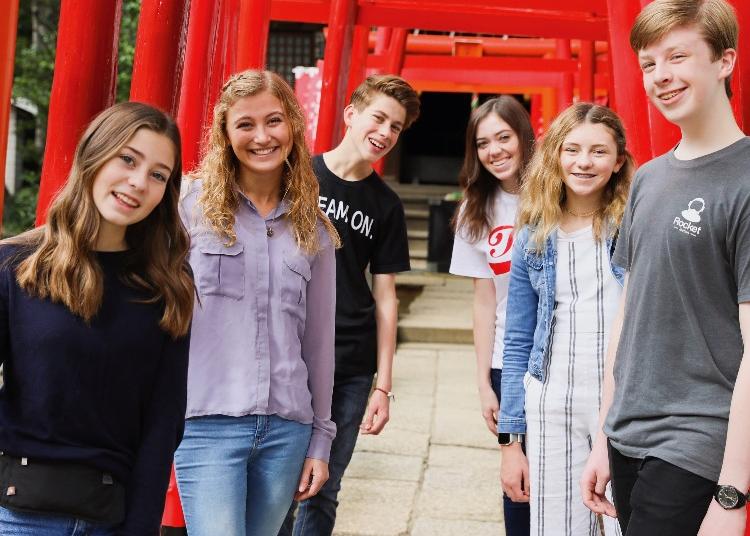 I hope that tourists visiting Japan will fall in love with Japan even more through photos.
My career started as a photographer, and I spent ten years doing photo shoots with actresses, actors, and musicians for magazines. For the past ten years, I've mainly been focused on family photoshoots. I enjoy taking photos of regular families because it's generally their first time being photographed by a professional photographer, so it's a delightful experience.

A photoshoot can make people smile and feel happy. I've met many people from all over the world, and there is always much to learn from different cultures and experiences. My English isn't excellent, so I use a sophisticated translation machine to communicate with customers.
We accept payment by credit cards(Visa, Mastercard, Diners Club, American Express, JCB, Discover Card).

*The displayed address is the office address, not the studio.
Photoshoots are taken at the place chosen by the customer.

*Please see the Official Site for photo images.
Personal Photographer~ Meiji Shrine Tokyo~

Personal Photographer~ Meiji Shrine Tokyo~

Address

1-11-8 Sakuragaoka, Setagaya-ku, Tokyo, 156-0054


Nearest Station

Kyodo Station (Odakyu Odawara Line)


Phone Number

090-9371-4499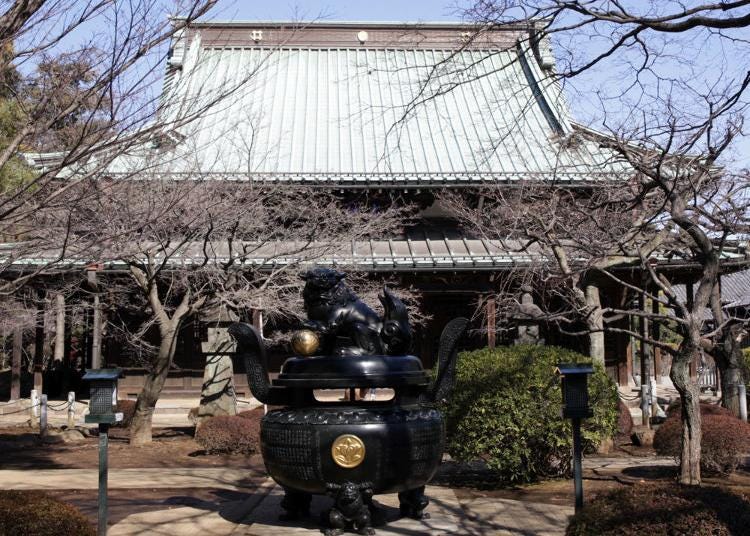 The Buddhist temple was originally founded as a Rinzai school Zen temple (Kotokuin) in 1480 by Kira Masatada, the lord of Setagaya Castle, to mourn the spirit of his deceased aunt. It was later converted to a Soto Zen Buddhist temple. A temple legend says that during the early 17th century, Ii Naotaka, then the second lord of Omi-Hikone Domain, escaped from being caught in a thundershower, having been invited into the temple by a cat that lived there. After that, Naotaka decided to make it the temple for the Ii clan. After Naotaka had passed away, the temple was renamed Gotokuji, from his posthumous Buddhist name "Kyushoin-den Gotokuten'ei-daikoji." The cat that created an opportunity for the temple to grow into a respectable temple was deified as Neko Kannon Bodhisattva (fortune-inviting Kannon), and was later said to bring good fortune, being called "shou-fuku byou-ji" or "maneki-neko." This Buddhist temple has been filled with lucky cat figurines donated by worshipers ever since. It is a 15-minute walk from the Odakyu Odawara Line Gotokuji Station.
Address

2-24-7, Gotokuji, Setagaya-ku, Tokyo, 154-0021
View Map

Nearest Station

Miyanosaka Station (Tokyu Setagaya Line)
5 minutes on foot


Phone Number

03-3426-1437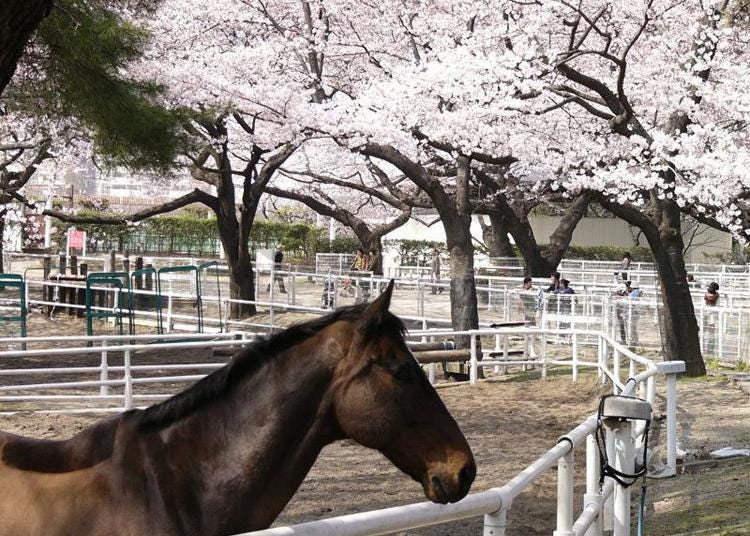 Baji Koen Park, which opened in 1940, is a place where people and horses can interact in an environment full of greenery. It was opened not only as a place to interact with horses but also to provide Tokyo residents with a place to relax. "En," a Japanese kanji used in this garden's name, denotes a garden with animals. The park was initially used as a place to train horse-racing jockeys and was famous as a center of equestrianism in Japan. Currently, the park holds a wide variety of events such as horse-friendship events on weekdays, horse shows, and pony racing. Another main attraction is the horse-drawn buggy rides held on the first Thursday of the month, except during the winter. The park is filled with seasonal flowers and plants such as plum and cherry blossoms in the spring, attracting a large number of visitors of all ages. Take a bus from either JR Shibuya Station, Yoga Station on the Tokyu Den-en-toshi Line or Chitose-Funabashi Station on the Odakyu Line and get off at Nodai-mae bus stop and walk about three minutes. It is also a 15-minute walk from Sakura-shimmachi Station on Tokyu Den-en-toshi Line
Address

2-1-1, Kamiyoga, Setagaya-ku, Tokyo, 158-8523
View Map

Nearest Station

Chitose-Funabashi Station (Odakyu Odawara Line)
6 minutes by bus


Phone Number

03-3429-5101
6.The Japan Folk Crafts Museum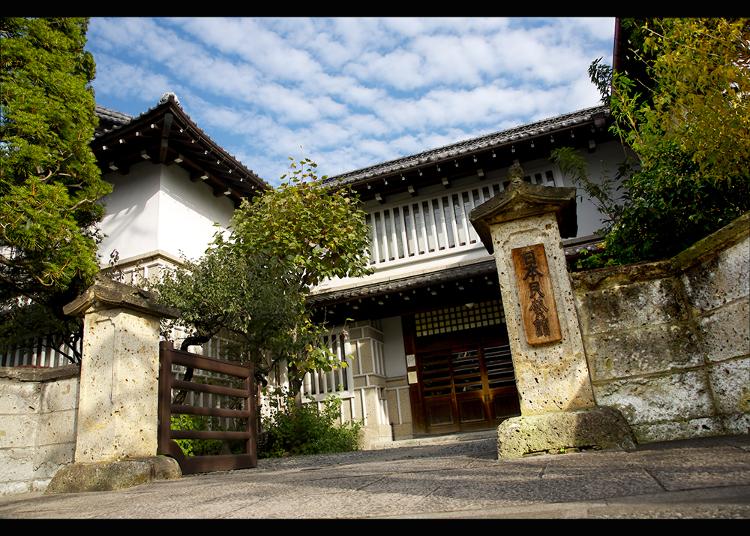 The Japan Folk Crafts Museum was opened in 1936 by Japanese philosopher Yanagi Muneyoshi and his fellow philosophers. It has the main building, the West building (the former residence of Yanagi Mineyoshi), and a museum shop. The large hall in the main building is called the old wing, and the stone wall along the street is designated as a Tangible Cultural Property of Japan. The museum displays handicrafts and folk crafts, mainly Japanese antique ceramics and dyed or woven textiles, collected from Japan and overseas. It houses a collection of 17,000 items, primarily selected by Yanagi Muneyoshi. Special exhibitions are held according to the season, such as textiles from Okinawa during summer and kawabaori (coat made out of leather) during winter. The West building, facing the main building, was designed by Yanagi Muneyoshi in 1935. The West building was the base of the daily life of the Yanagi family; there is Yanagi's library, where he engaged in writing, and his musician wife Kaneko's piano room. In the museum shop, handicrafts collected from all over Japan are sold, such as yunomi (teacups) and plates, as well as Japanese souvenirs, such as handwoven scarves and papercrafts. It is a seven-minute walk from the Keio Inogashira Line Komaba-todai-mae Station West Exit.
Address

4-3-33, Komaba, Meguro-ku, Tokyo, 153-0041
View Map

Nearest Station

Komaba-Todaimae Station (Keio Inokashira Line)
7 minutes on foot


Phone Number

03-3467-4527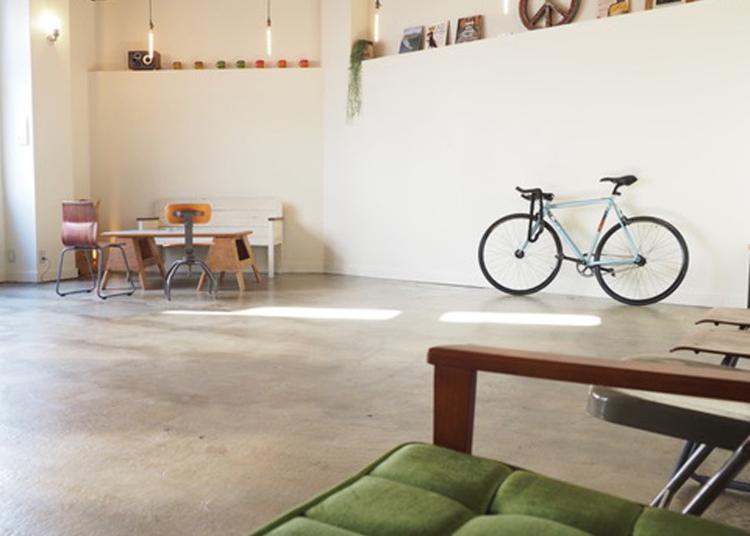 The almond hostel & café opened near Shibuya Ward's Yoyogi-koen Station in September 2017. Free Wi-Fi is available throughout the facility. The 2nd and 3rd floors are entirely nonsmoking and fully equipped with air conditioners. Free bath toiletries are available in the shared bathroom. The café is located on the 1st floor, so why not refresh yourself while enjoying a coffee in the morning. The 1st-floor café can be used anytime from 9:00 a.m. to 11:00 p.m. and is a great spot to chat with other customers. Female-only dormitory accommodation is also available. Even guests who are unsure about staying alone can enjoy a worry-free stay. Luggage can also be dropped off at reception before check-in and after check-out.
It takes just 5 minutes by bus from the nearest bus stop to Shibuya, only 6 minutes by train to Shinjuku Station, and Harajuku is within walking distance. One hour via train to Haneda Airport. 1.5 hours via train to Narita Airport.
Charge applies:toothbrush, rental towel, slippers, keys, coin laundry
Address

Shibuya-ku Motoyoyogicho 1-7, Tokyo-to, 151-0062
View Map

Nearest Station

Yoyogi-Hachiman Station (Odakyu Odawara Line)
3 minutes on foot


Vacancy search, reservation

from

5,560JPY

1room, 2adults

Check with our partner site as the latest rates, rate details, and guest room requirements may vary.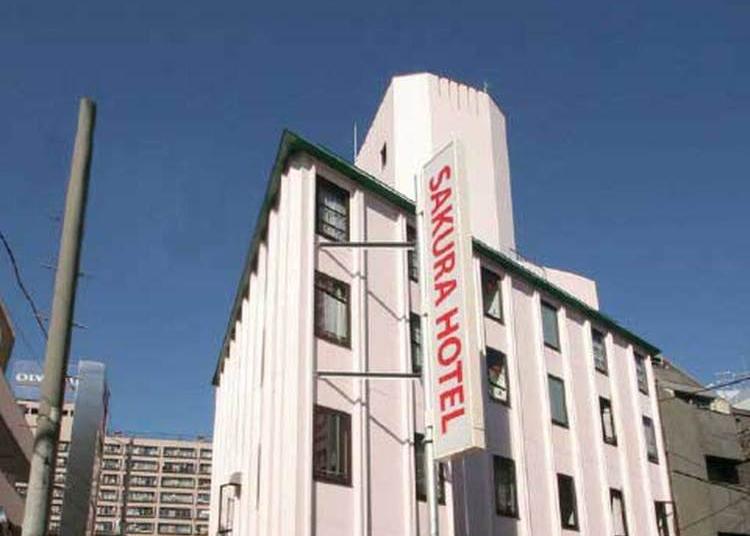 Two stops away from Shinjuku Station by the Keio New Line. It is ideally located near the center of Tokyo but in a calm residential area. It is recommended for those who wish to have a relaxing stay, whether on leisure or business.
Address

Shibuya-ku, Hatagaya 1-32-3, Tokyo-to, 151-0072
View Map

Nearest Station

Hatagaya Station (Keio New Line)
4 minutes on foot


Vacancy search, reservation

from

11,400JPY

1room, 2adults

Check with our partner site as the latest rates, rate details, and guest room requirements may vary.
*This information is from the time of this article's publication.
*Prices and options mentioned are subject to change.
*Unless stated otherwise, all prices include tax.