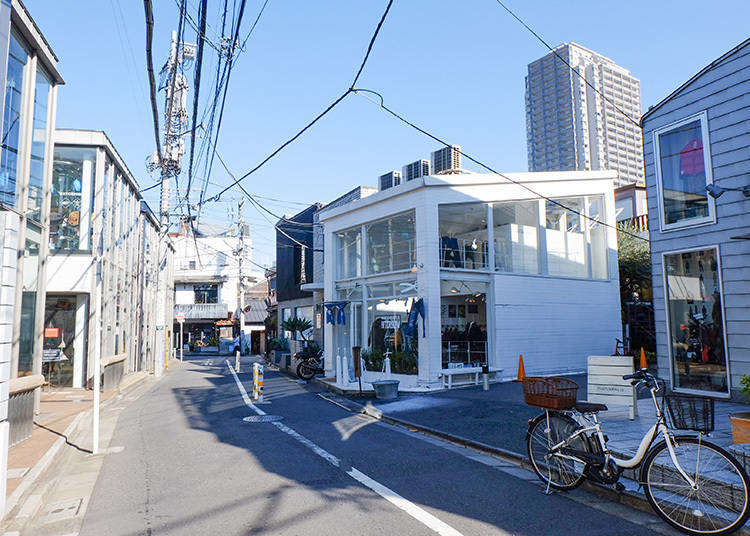 Tokyo provides fascinating experiences for dining, shopping, entertainment and classic sightseeing spots such as Ueno, Asakusa, Shinjuku, and Shibuya will always be popular, but here are a few lesser-known locations that will give you a glimpse of a different side Tokyo.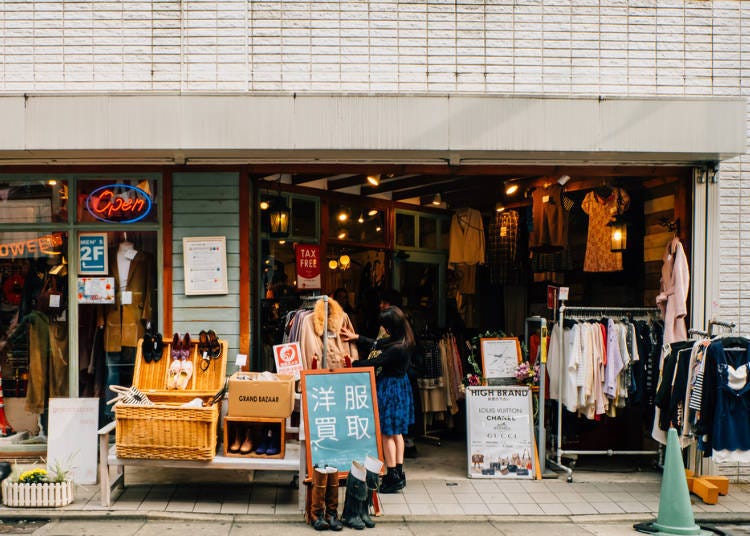 If you're into vintage clothing Shimokitazawa will be like heaven to you. Only a 10-minute drive from Shinjuku or Shibuya, Shimokitazawa is scattered with ancient shops throughout its streets, and a turn around any corner will bring new surprises. Holidays are often celebrated with promotional activities and sales.

But Shimokitazawa isn't just famous for fashion. It's not uncommon to find theaters large and small around the neighbourhood, the most famous of which is the Honda Theater, opened in 1982. Local entertainers add an artistic atmosphere to Shimokitazawa, and unique coffee shops and restaurants complete the area's charm.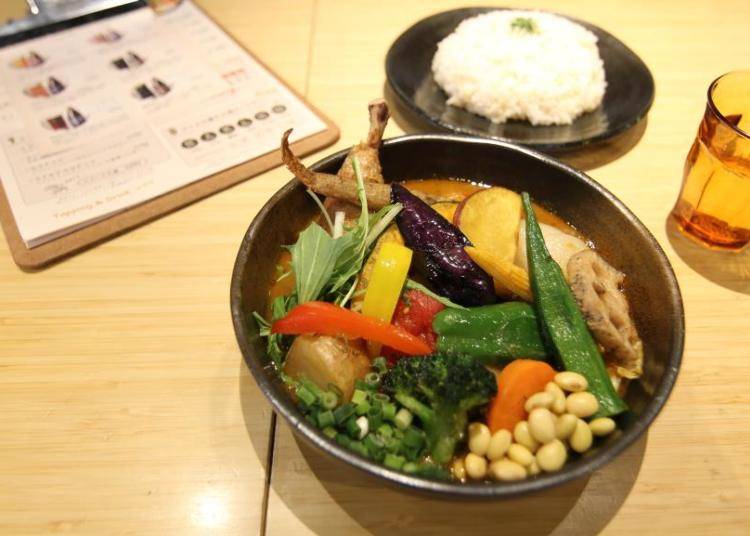 In Tokyo, when you talk about soup curry, you definitely think of Shimokitazawa. This is a can't miss area for soup curry, and each restaurant also has its own distinct flavor. Soup curry differs from traditional curry in that it does not use flour and brings a variety of ingredients to a boil. You must come to Shimokitazawa and give it a try!

・Shopping: NEW YORK JOE vintage, RAGLA MAGLE vintage, NEEDLE handcrafts, Tokyu Department Store, a.m. a store retro toys
・Dining: ROJIURA Curry SAMURAI, Heart, MAJICSPICE, PONIPIRIKA
・Access: Odakyu Electric Railway Odawara Line / Keio Inokashira Line to Shimokitazawa Station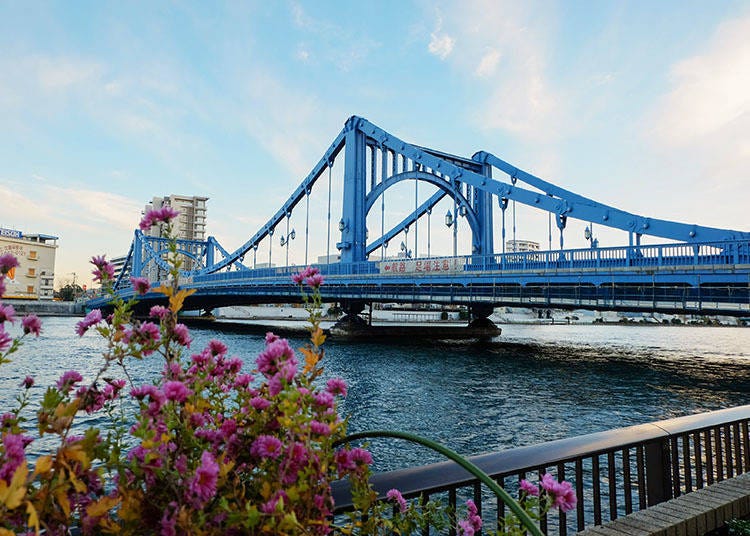 Since 2015, Kiyosumi-Shirakawa has become known as a hotbed for coffee shops. This quiet area's caffeine-injection of new life has come in the form of numerous shops, each with its own variety of coffee and unique style.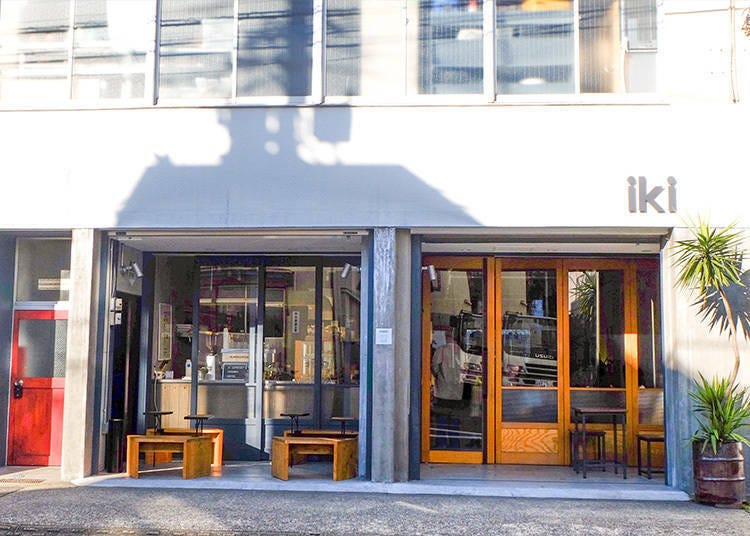 More recently, there have been many clothing stores with independent design brands, as well as grocery stores at home. Each store has a different style, and it also adds more anticipated future development to Kiyosumi-Shirakawa, while neighboring Tokyo is modern.

More recently, independent label clothing stores and Japanese-style grocery stores have begun to call Kiyosumi-Shirakawa home. Each brings with it the anticipation of future development in the area.

The Museum of Contemporary Art Tokyo reopened in early 2019 after the completion of a major renovation project, If you come to Tokyo, the beauty of Kiyosumi-Shirakawa is well worth checking out!

・Dining: Blue Bottle Coffee, iki ESPRESSO TOKYO, ARiSE Coffee, Entangle The NorthWave Coffee, fukadaso coffee
・Shopping: Ononnenin, TEAPOND, Bahar Parc-nique, Aoba, Babaghuri
・Access: Tokyo Metro Subway Hanzomon Line / Tokyo Metropolitan Subway Oedo Line to Kiyosumi-Shirakawa Station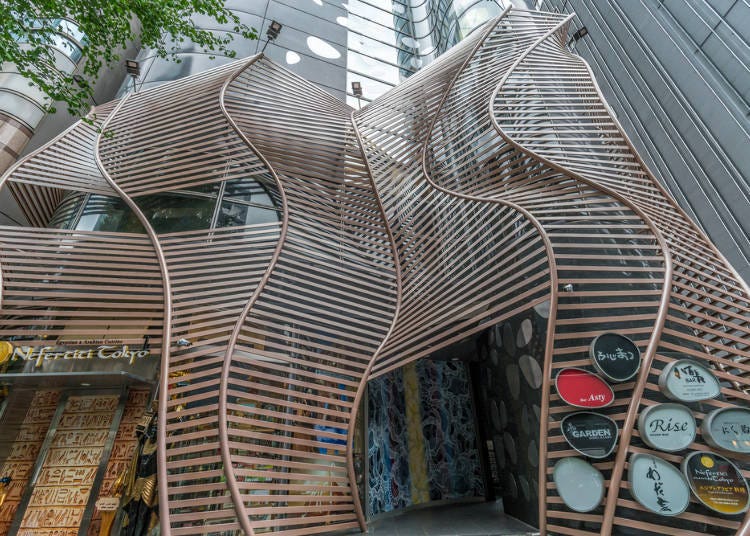 Those who have visited Tokyo are likely familiar with Roppongi, and Azabu-Juban is only one stop away. Due to its proximity of Roppongi, many fashionable and popular style shops can be found in Azabu-Juban, but also has many older shops free of foreign influences. Their more traditional style presents an interesting counterpoint to the area's modern aesthetic.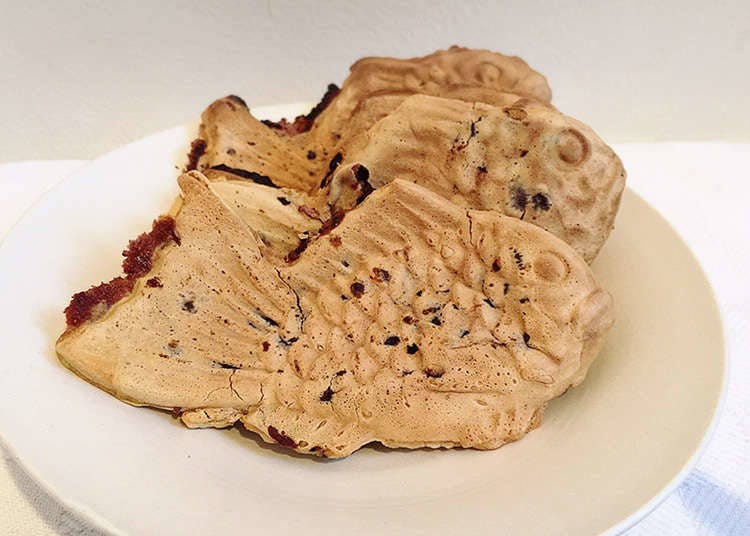 No matter if you visit a long-established restaurant or a newer coffee shop, Azabu-Juban's eateries offer a convenient mix of old and new. As an added bonus, the nearby Asahi TV station means you have a good change to see a local celebrity while you're out. If you're planning a trip for August, be sure to check out the Azabu-Juban Noryo Matsuri – one of the biggest summer festivals in Tokyo.

・Dining: Naniwaya Sohonten taiyaki shop, Jiwentang humanoid, Tsukishimaya imagawayaki shop, Abechan sashimi, Azabu Yukimura, Ozaki Kaiseki, DUMBO Doughnuts and Coffee, Honolulu Coffee
・Access: Tokyo Metro Subway Namboku Line / Tokyo Metropolitan Subway Oedo Line to Azabu Juban Station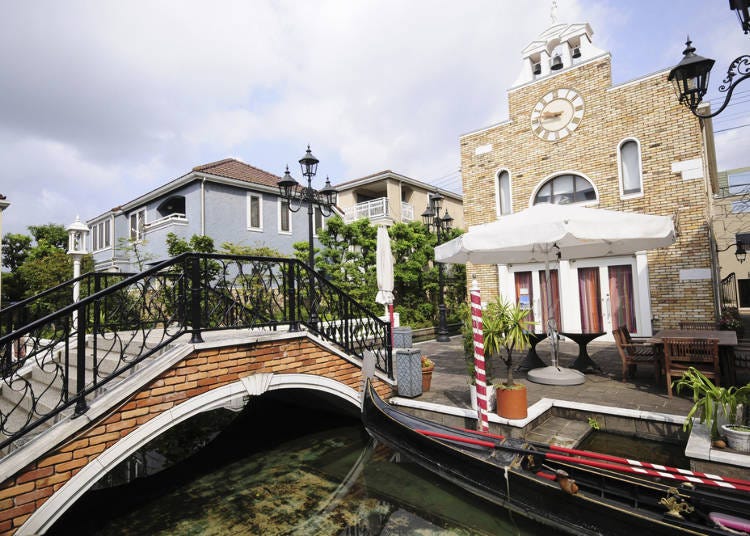 If you come to Tokyo looking for excellent desserts, but skip Jiyugaoka, it may be the biggest regret of your trip. Jiyugaoka offers a delicious array of desserts from Japan and all over the world. Sweet Forest, unique to the area, is a collection of dessert shops, presenting guests with samples many different treats and a comfortable seating area in which to relax. The design style is reminiscent of Alice's Wonderland, allowing you to experience sweet dreams like never before!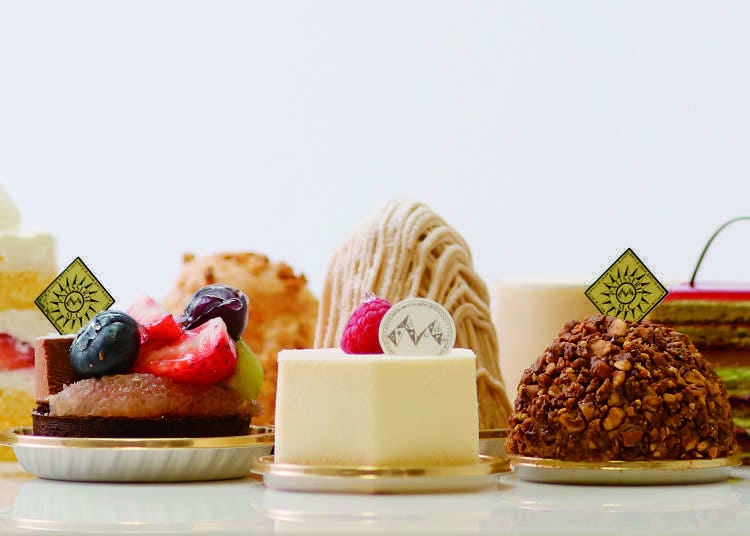 In addition, in the past few years, Freedom Hill has not only the title of high-end residential area for people living in Tokyo, but also the top places where Tokyo people want to live. The high-level impression also brings Japanese artists. Rumors of haunting here.

In recent years Jiyugaoka has also become a popular and fashionable residential area, attracting a number of Japanese artists. With well-planned streets, convenient shopping, and welcoming public areas, Jiyugaoka is equally well-suited for everyday living, or a leisurely afternoon visit.

・Dining: Konatotamago, Mont St Clair, Pâtisserie Paris S'eveille, m.koide, Sweet Forest
・Access: Tokyo Tokyu Electric Railway / Toyoko Line to Jiyugaoka Station
Further reading: Jiyugaoka Small Tour! Visit the Jiyugaoka Popular Grocery & Dessert Shop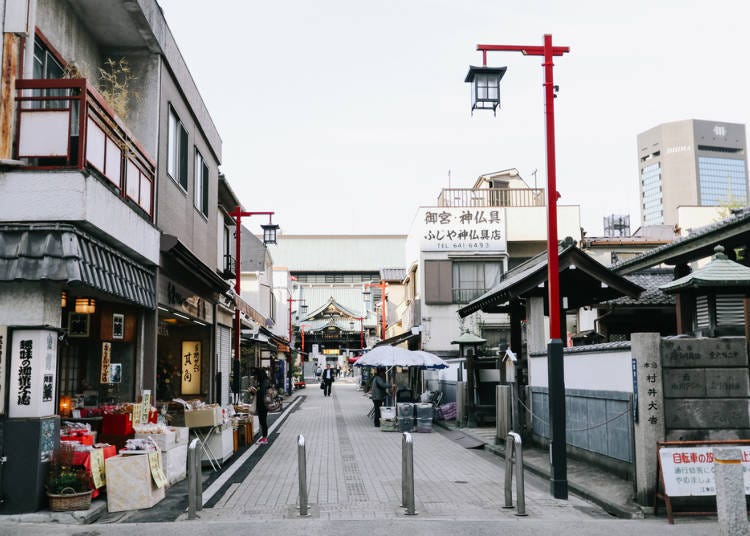 For further exploration of Tokyo's traditional streets and cuisine, be sure to stroll through Monzen-Nakacho. It's a mere 15-minute walk from the aforementioned Kiyosumi Shirakawa station.

The area received a boost in popularity when Japanese actress Satomi Ishihara filmed a commercial there, and is a great place to sample traditional Japanese food. Many of the local shops have been in the neighbourhood since the early Showa era.

Four-hundred-year-old Tomioka Hachiman Shrine is the site of the annual Fukagawa Matsuri, one of the three largest festivals in Tokyo, taking place in mid-August. The shrine is also the birthplace of professional sumo wrestling.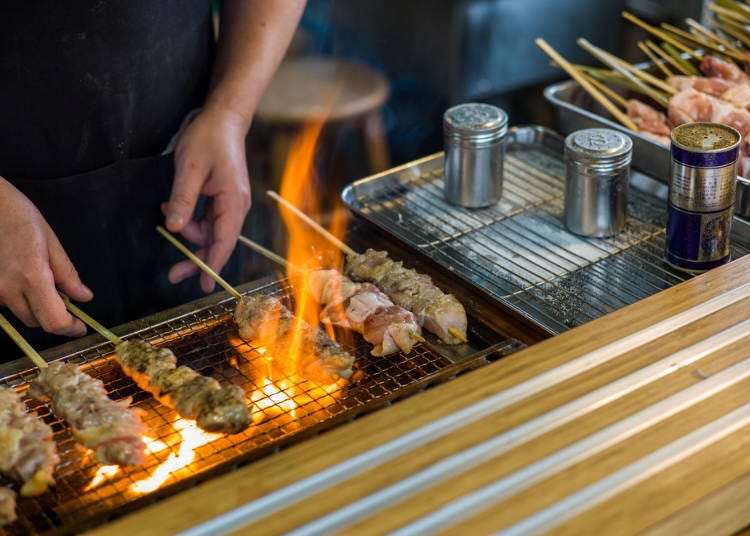 As the area has developed, many shops have moved into renovated homes, giving Monzen-Nakacho an air of both nostalgia and progress. Nakanoshima Park, popular among couples, offers a panoramic view of Tokyo's vast skyline, while nearby Japanese izakayas are great places to spend your evening after a day of sightseeing.

・Dining: Funachu Arikae Izakaya, YUCHAN Izakaya, Kanematsu, Owada unagi (eel) restaurant, Mikawa Zezankyo tempura, Fukuan tempura
・Access: Tokyo Metro Subway Tozai Line / Tokyo Metropolitan Subway Oedo Line to the front gate of Monzen-Nakacho Station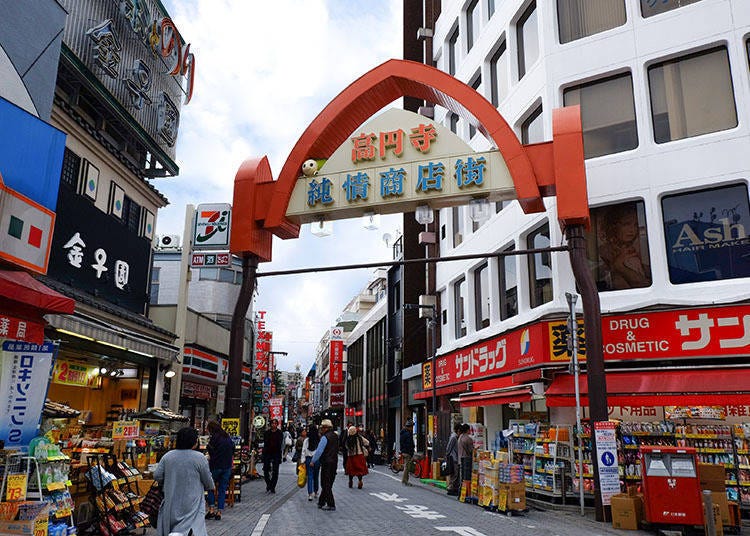 When thinking of anime-related toys and souvenirs, Akihabara usually comes to mind first since many animation production companies are based there. However, in recent years the Koenji neighborhood has become another excellent place to shop for items pertaining to your favorite characters. You're sure to see many fellow anime fans along with the many artists who live in the area!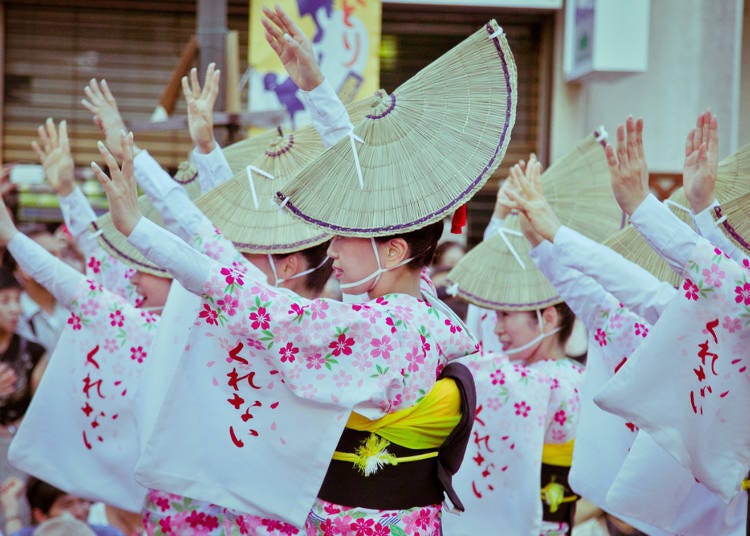 Much like Shimokitazawa, Koenji is a prime location for second-hand and vintage clothing, and antique shopping. Tea, coffee, and even wine tasting shops provide shoppers with countless satisfying places to take a break during a busy day of bargain hunting.

In late August, the Awa Dance Festival attracts millions of visitors. Koenji is a diverse and charming place you'll fall in love with!

・Shopping: Bernet vintage, KIKI vintage, MODE OFF vintage, COTIE
・Dining: NANATSUMORI, JAC Chinese Ramen, Dachibin Izakaya, Tensuke tempura, Floresta Nature Doughnuts animal-shaped donuts
・Access: Tokyo JR Chuo Line to Koenji Station or Tokyo Metro Metro Marunouchi Line Shinkoenji Station / Higashikoeji Station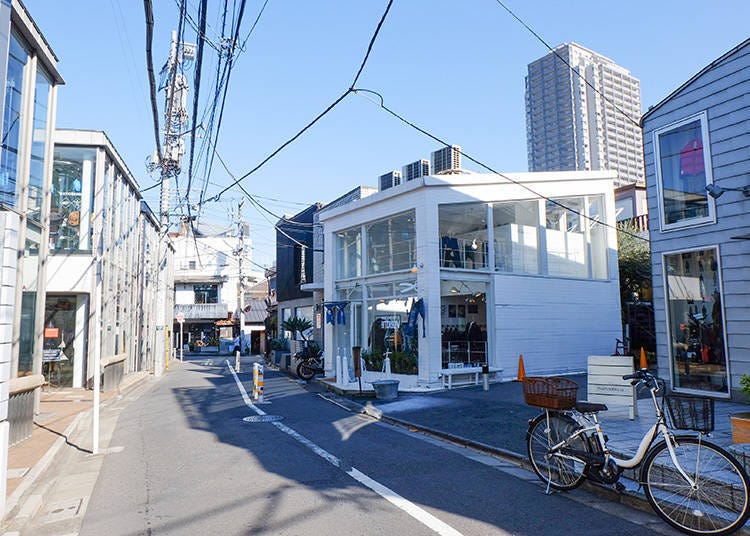 Our last recommendation is pilgrimage to Daikanyama. Fashionable shops and restaurants attract Japanese artists to this area, which is home to foreign embassies and is a popular filming location for Japanese TV dramas. Artistry and trendy design have earned Daikanyama the moniker of "Tokyo's Little Brooklyn."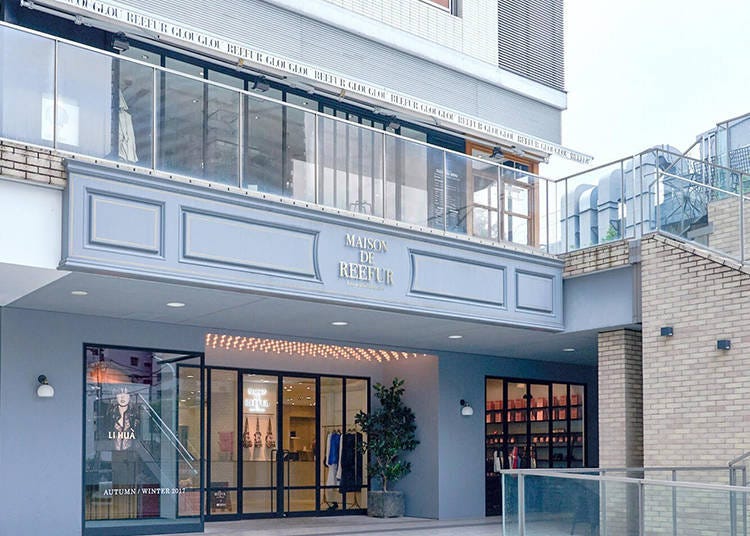 Of course, there is also a well-known Tsutaya bookstore, whose exterior design is one of the reasons architectural fans must visit Daikanyama. Other shopping options in the area are perfect for finding just the right products to give your home a more stylish atmosphere!

・Dining: King George super thick sandwich, Caffè Michelangelo, Daikanyama PANCAKE Cafe Clover's fruit muffin, IVY PLACE, TAJI MAJI crepes
・Shopping: MAISON DE REEFUR, DECOR TOKYO, ZAPADY DOO, Allegory HomeTools, TENOHA
・Access: Tokyu Dentetsu Toyoko Line to Daikanyama Station
No matter what season you visit Tokyo in, you'll have fun exploring around these unique neighborhoods.
*This information is from the time of this article's publication.
*Prices and options mentioned are subject to change.
*Unless stated otherwise, all prices include tax.